Splendiferous Christmas (Fancy Nancy)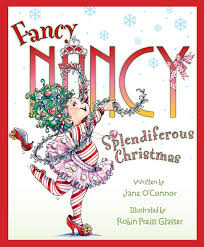 Fancy Nancy and the Splendiferous Christmas
by Jane O'Connor
Fancy Nancy is a beloved character in a series of books. The character has been made into a real doll, available from small to big.
Of course, Fancy Nancy is here in Dolltown!
Hardcover... $13.84
This book is available in Kindle too... $9.81
In this sweet and colorful book,  Nancy has bought her own tree topper...
"What could be fancier than Christmas?
Presents with elegant wrapping paper, festive decorations, Christmas cookies with sprinkles—and who could forget the tree? After all, there is no such thing as too much tinsel. Ooh la la! This year, Nancy is especially excited about decorating the Christmas tree. She bought a brand-new sparkly tree topper with her own money and has been waiting for Christmas to come. But when things don't turn out the way Nancy planned, will Christmas still be splendiferous?"
Keep an eye out for Fancy Nancy doll photos in our Gallery!
---
Ana's Alphabet Book A to Z: Level One Learn the Sounds of the Alphabet (Hiya Dolly Books 1)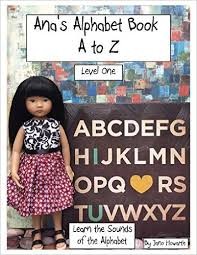 Ana's Alphabet Book A to Z is my own creation. It teaches the alphabet through 26 dolls. Each doll's name starts with a different letter of the alphabet.
Ana's Alphabet Book A to Z is an eBook. It can be read on a Kindle, a computer with Kindle program downloaded, or with a Smart Phone or a Tablet with the Kindle App.
Available for $3.01
The book has a pop up feature on every other page, one for each letter of the alphabet. It has over 54 pages with 26 dolls. 
There are three very popular Little Darlings, including Ana herself. But there are also Barbies, a Patsy, an Ellowyne fashion doll, a tiny Madame Alexander, a Kidz n Cats boy, Harry Potter, and, of course, a Disney Princess...
It's a book for girls and boys!
The Dolls' Christmas (Tasha Tudor Collection)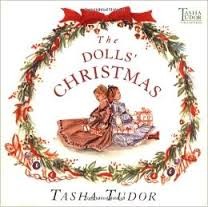 The Dolls Christmas
by Tasha Tudor
Available from Kindle at $12.60
Also in Hardcover and Paperback
This book by a favorite author, is the story of two dolls who, every Christmas, invite their friends to an elegant dinner party and marionette show.
---
The Christmas Doll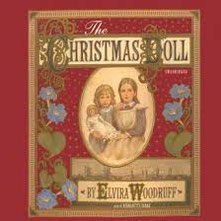 The Christmas Doll
by Elvira Woodruff
This book tells the story of two orphaned sisters whose lives are changed forever by a magical doll.
Not available on Kindle, but new and used hardcovers and paperbacks, at a variety of prices.
---
The Story of Holly and Ivy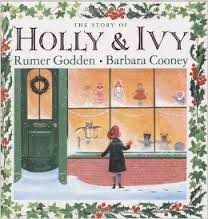 The Story of Holly and Ivy by Rumer Godden,
another favorite author.
Kindle $3.30
Hardcover $16.19
This book is about a couple who want their own orphan child, a child who wants a family, and a doll....
Ivy, Holly, and Mr. and Mrs. Jones all have one Christmas wish. Ivy, an orphan, wishes for a real home and sets out in search of the grandmother she's sure she can find. Holly, a doll, wishes for a child to bring her to life. And the Joneses wish more than anything for a son or daughter to share their holiday. Can all three wishes come true? This festive tale is perfectly complemented by beloved Barbara Cooney's luminous illustrations, filled with the warm glow of the Christmas spirit.
It is the day before Christmas and the toys in Mr Blossom's shop know it is their last chance to be sold. Holly, a little doll dressed especially for Christmas, wishes hard for her own special child to come and buy her. But the day ends and Holly is left in the window.
Early on Christmas morning, a little lost girl finds herself outside the toyshop. Ivy has never had a doll to love. Or a family to love her. When she sees Holly...