Penny and Her Doll (I Can Read Level 1)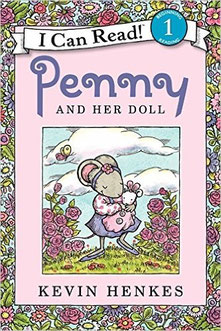 Penny and Her Doll
(I Can Read Level 1)
by Kevin Henkes
Paperback $3.99 US
Kindle $4.12 US
A book about a mouse and her doll, a tiny mouse doll!
From a review...
Penny has had the most wonderful surprise, a new doll sent from Grandma. The doll's bow is perfect, the doll's pink cheeks are perfect and the doll's big buttons are perfect. The only thing that is not perfect is that Penny cannot come up with a name for her doll.
Doll Bones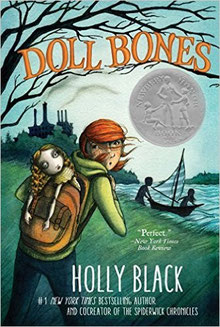 And on the other hand...an adventure story about a bad doll queen.
Doll Bones
by Holly Black
272 pages
Paperback $7.99 US
Kindle $14.39
Newbery Honor Winner 2015
Adventure chapter story...
From the description...
Zach, Poppy, and Alice have been friends forever. And for almost as long, they've been playing one continuous, ever-changing game of pirates and thieves, mermaids and warriors. Ruling over all is the Great Queen, a bone-china doll cursing those who displease her.
Go to Read More to comment