Pippi Longstocking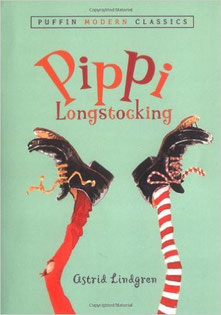 Pippi Longstocking!
by Astrid Lindgren
$3.99 Paperback
$5.62 Kindle
The beloved story of a spunky young girl and her hilarious escapades.
Have you read these?
Written for her own daughter in the 50's, Astrid Lindgren created a timeless character, an independent quirky young girl ready for adventure!
From a review:
I loved Pippi as a kid. She was so outrageously funny. She got away with all kinds of nonsense and had the most amazing adventures. So when I read it again, as a parent this time, I was happy to find that they were just as good as I remembered.
The Adventures of Pippi Longstocking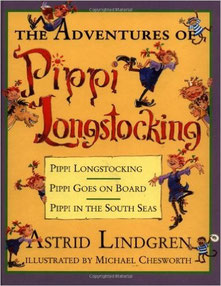 The Adventures of Pippi Longstocking
by Astrid Lindgren
$18.29 Hardcover
A Collection!
An enticing, newly illustrated collection of the enduringly popular Pippi stories. Since Pippi Longstocking was first published in 1950, the escapades of the incomparable Pippi,the girl with upside-down braids and no parents to tell her what to do, have delighted boys and girls alike. Now, for the first time, Pippi Longstocking, Pippi Goes on Board, and Pippi in the South Seas are all together in one bumper volume, with new illustrations in full-color and black-and-white.The collection is an ideal introduction for anyone discovering Pippi for the first time, while confirmed fans will enjoy revisiting their favorite episodes and recalling some they've forgotten.