Beach Day!
We even have a lifeguard!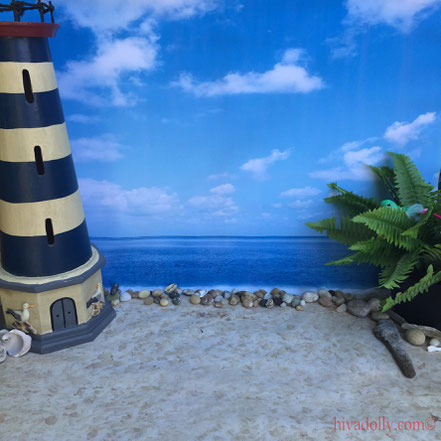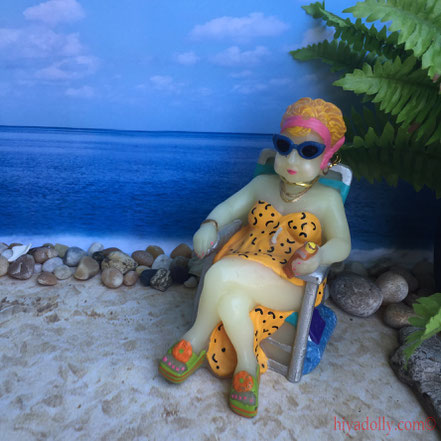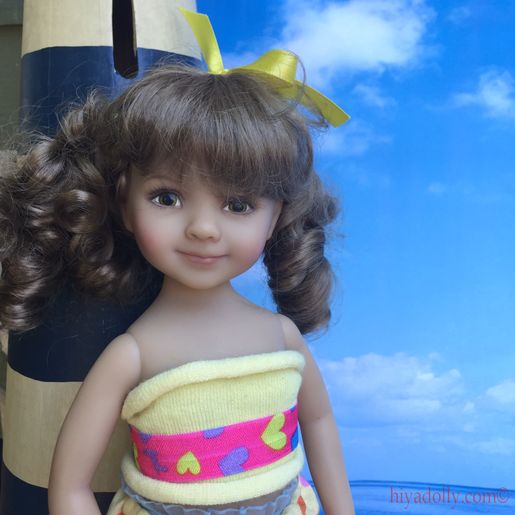 Look at Tink!
We posted photos of Tink wearing her froggy outfit a few days ago. Again. She didn't want to take it off...
Well, she felt that way about the Paris Elie Saab dress too. She walked out the door of the fitting room, still wearing it! There was a brief hubbub until our dolls were able to convince the people getting the dollies changed, that Tink is not capable of "stealing".  No intent! She just does not have the concept of "yours" and "mine" fully established. She shares her stuff easily and happily! Well, she also shares other's stuff easily, which causes a fuss sometimes...
But she turned up at the beach VERY happy, froggy outfit forgotten, because she is now wearing a yellow tube sock.
MY yellow tube sock, cut with scissors!
"Scout did it", Tink says, happy. And Scout shared with her.
SCOUT! Come here a minute!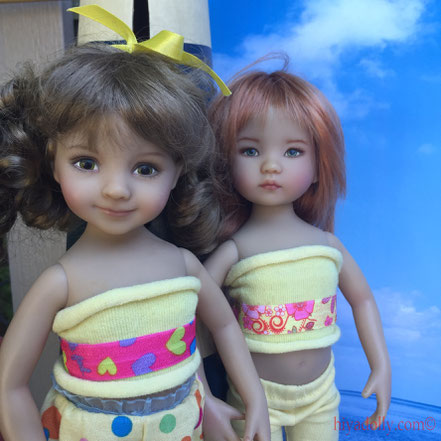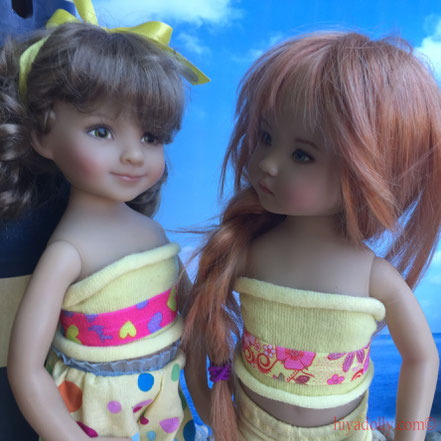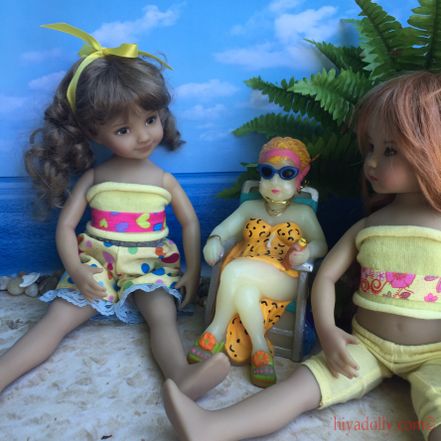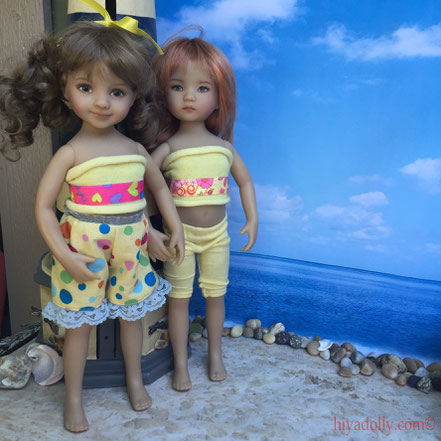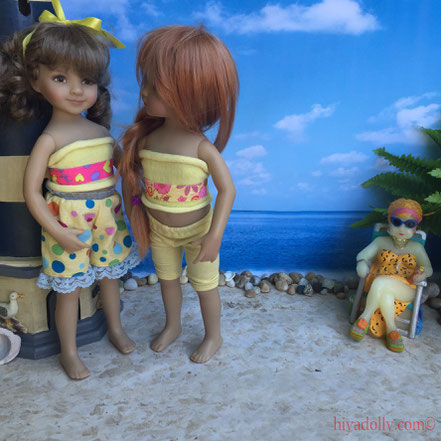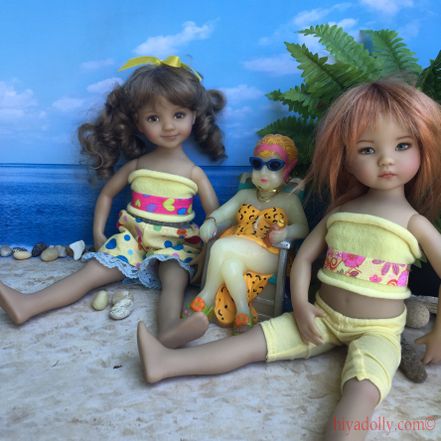 Okay, we'll talk later.
Those tube tops they've made for the beach are just too cute!
The other girls arrive in groups!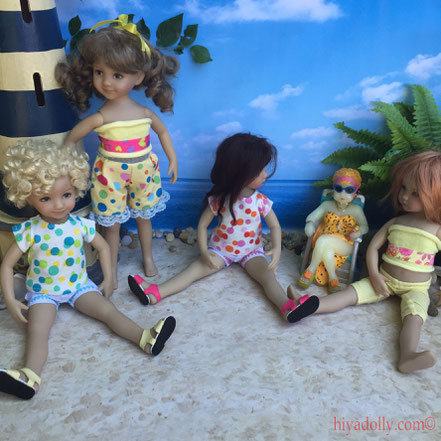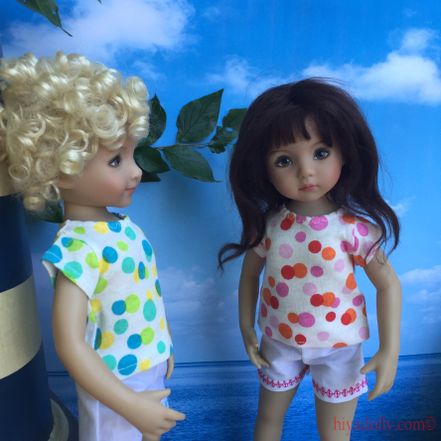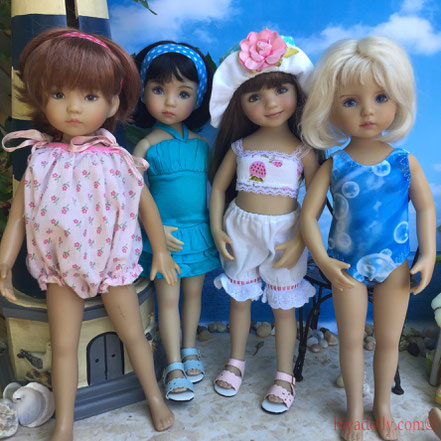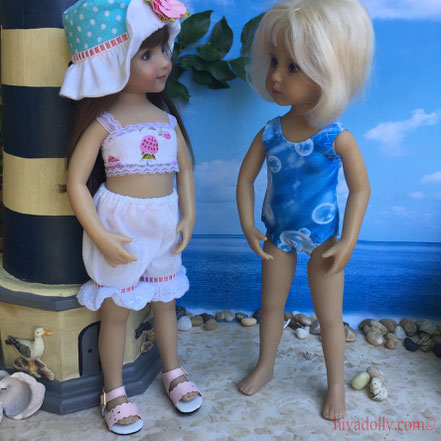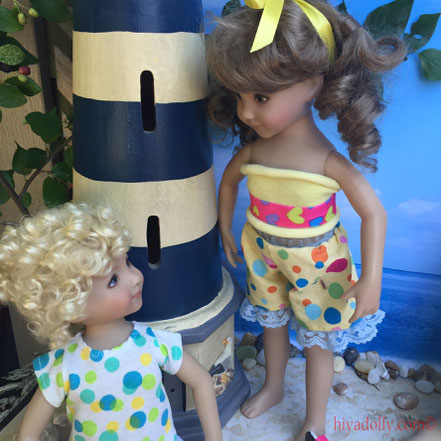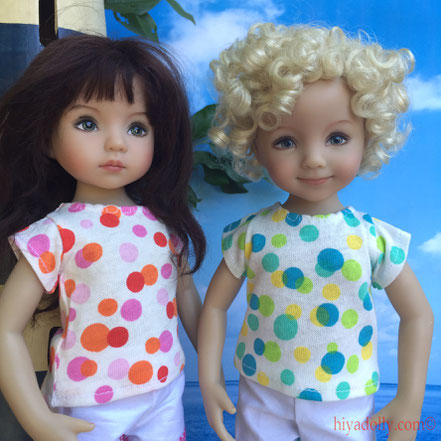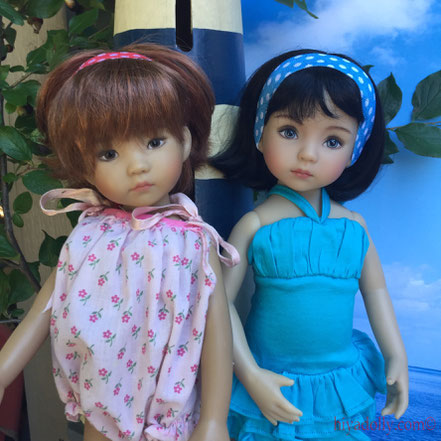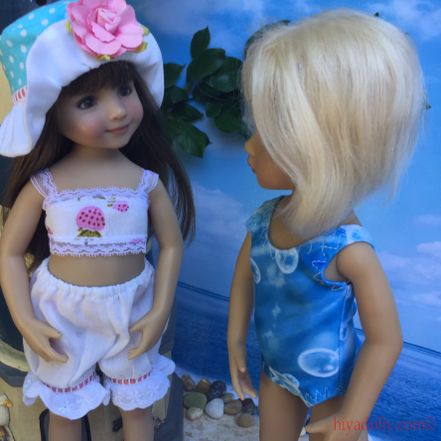 Tink and Scout aren't the only ones with a made-up summer beach outfit!
Some creative outfits here! Recognize our summer dresses pantaloons?
And the Little Darling underwear tops? Shhhh. Swimwear!
Since we only have two real bathing suits.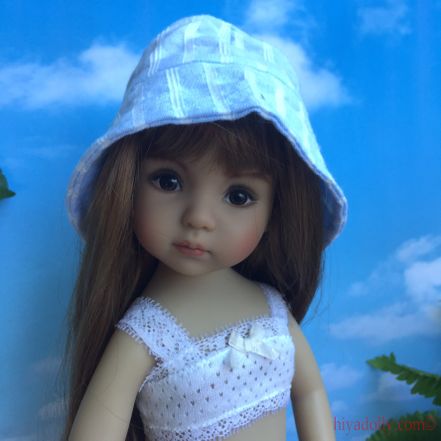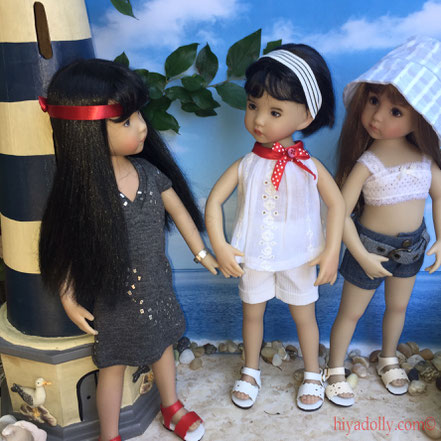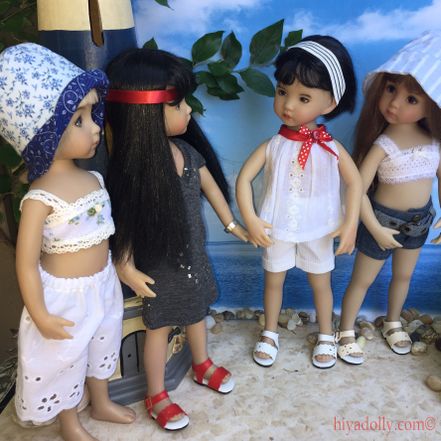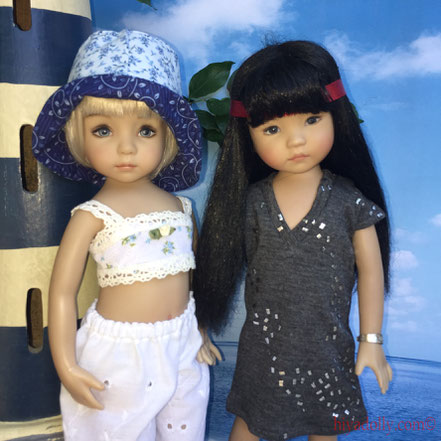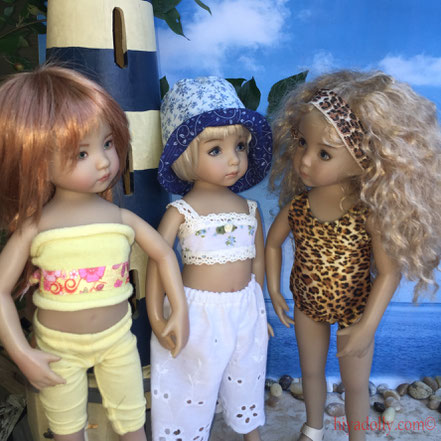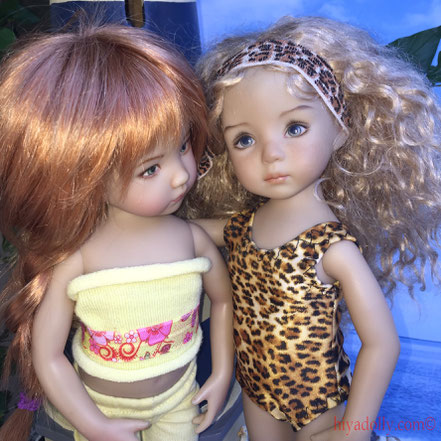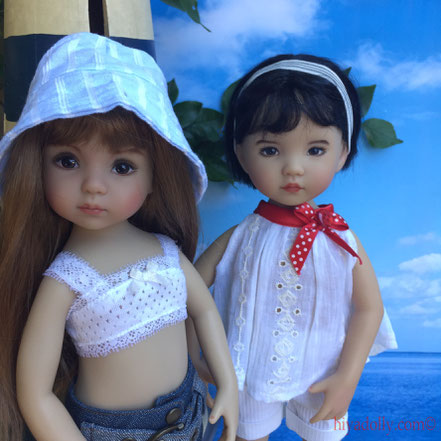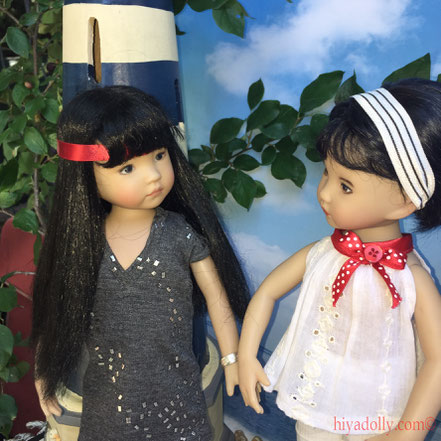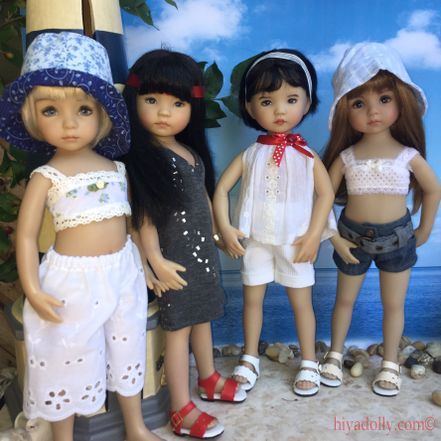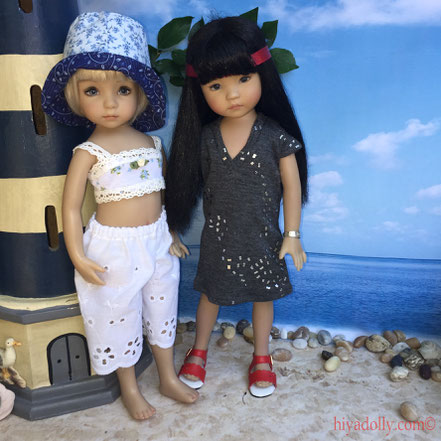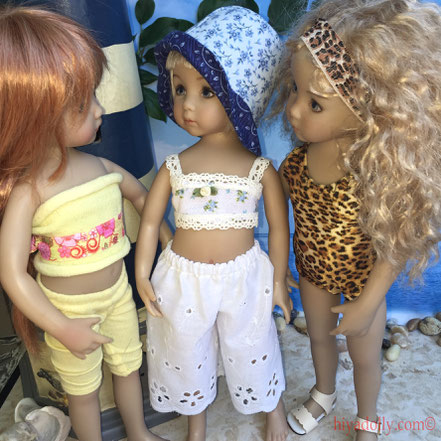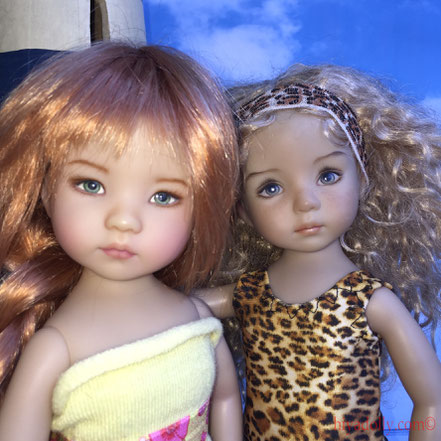 Scout and Lula! Such good buddies!
And Lula is wearing the cute bathing suit that she took to Australia!
And just wait until you see what she has learned how to do, partnering up with another Little Darling.
So fun!