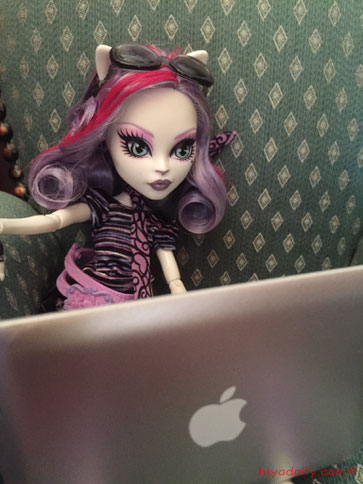 Catrine has been here for months, hiding out.
Here she is in Lee's library, using his laptop.
Other Odd Ones have come from our Value Village...
Dolls whose names I don't know.
I have asked several times for help identifying the one I call Owl...the one with massive eyes and a jade colored dress.
Not Jade J'Adore...
I actually bought her at our grocery store
After passing her by for weeks and more.
"Take me to Dolltown!" she kept calling out as I passed.
She has heart shaped pupils. I am a sucker for sweetness.
But these dolls all huddle together, sharing the same basket.
A basket of...
I brought them home a boy a while ago, from Value Village too. I don't know who he is, but I like him. So do they!
The Odd Ones are out. They all emerged to visit Terri at her End-of-Summer Shindig!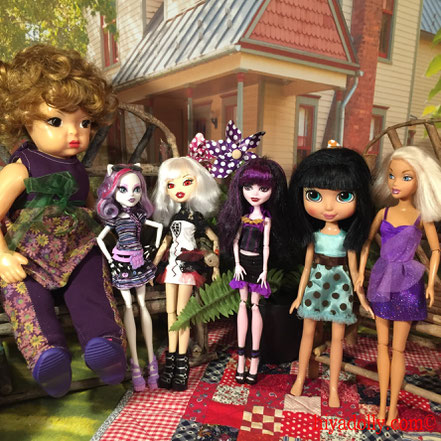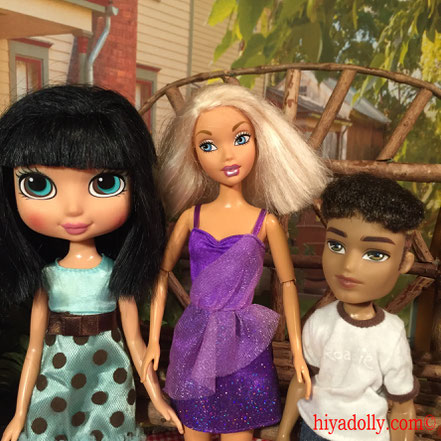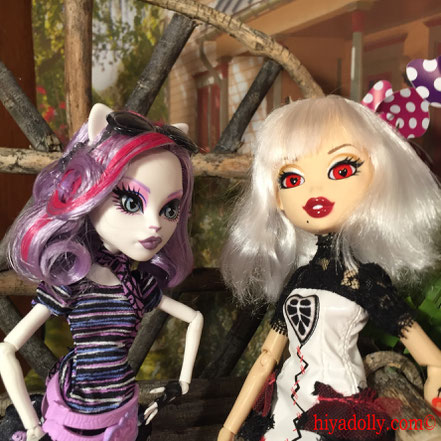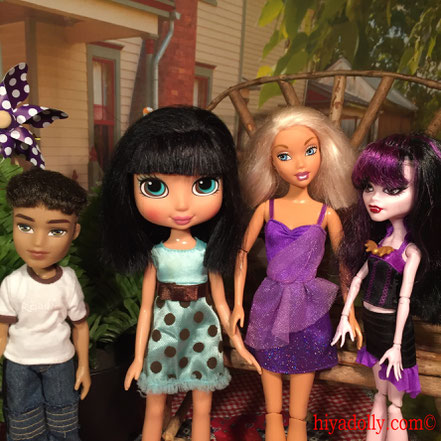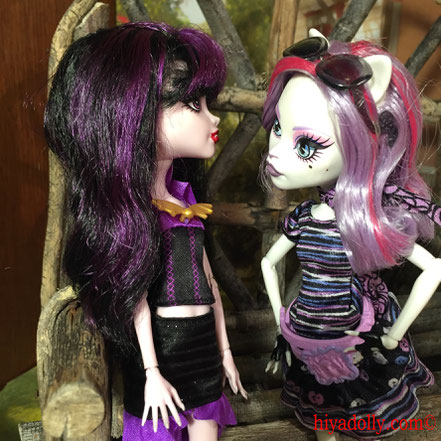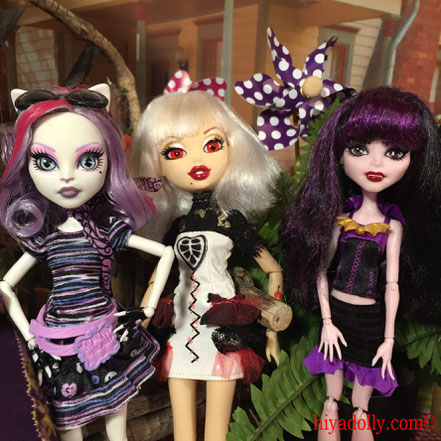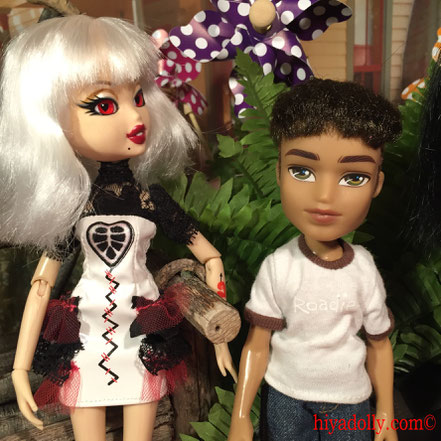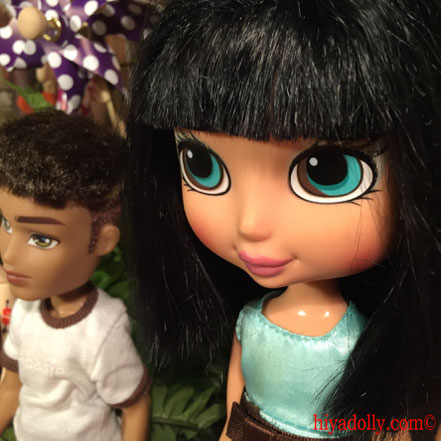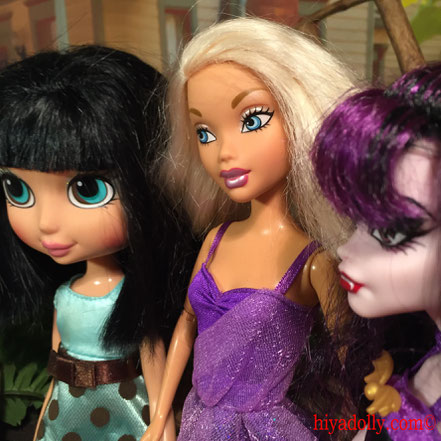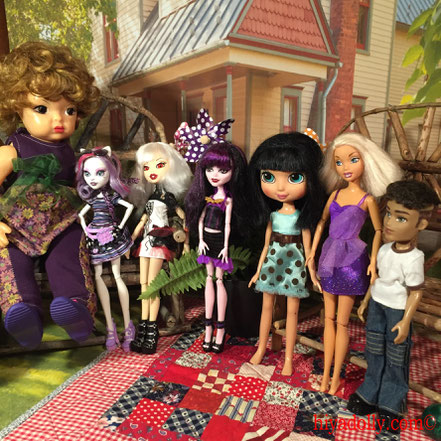 I really must spend some time some day and figure out who all these characters are...
I used to know  the purple and black haired, skinny limbed one in the black and purple skimpy outfit... Help!
The first three below, I picked individually: Catrine, Jade and the boy.
The bottom three came in a bag together...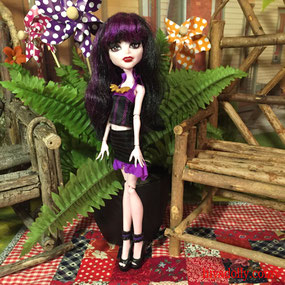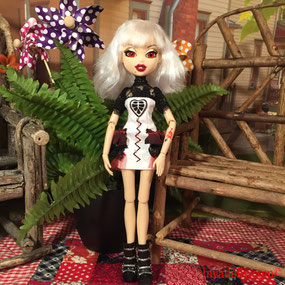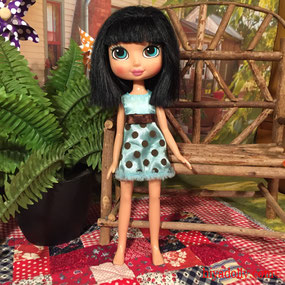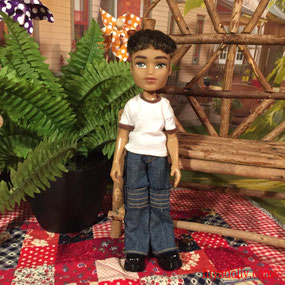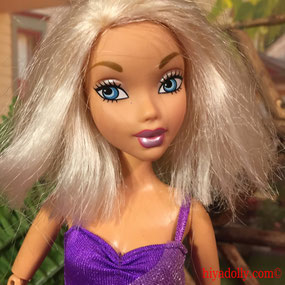 Okay kids! You've had your fun!
No use staying for the picnic. I can tell you don't eat...much.
Go do some scary Halloween planning. We'll see you after the next full moon.
Back to your basket. Scoot...