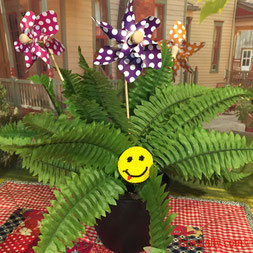 Our dolls are a happy bunch!
At least, that's what we like to think...
For International Day of Happiness, we decided to present Dolltowners with smiles on their faces. Are they happy? You be the judge!
Starting with Happy Face here in the fern!
We have three smiling Little Darlings, so it's easy to imagine that they are happy....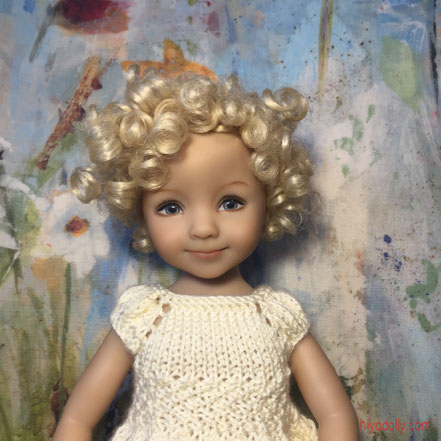 Birdy, of course, is ready to celebrate any day as a day of happiness.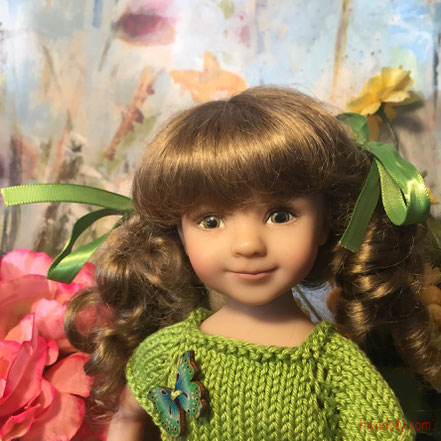 Tink has a mischievous happy look!
---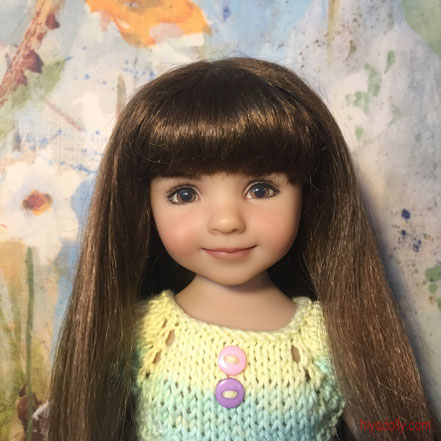 And Chantal has a gentle smile.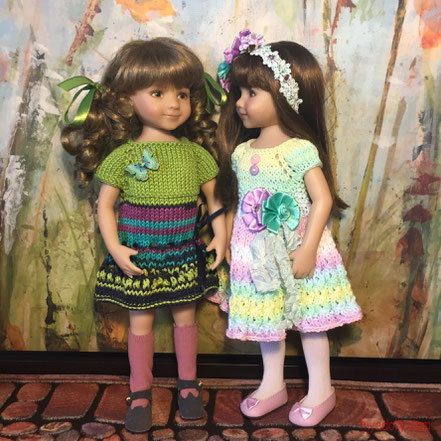 Get two together and imagine the conversation!
---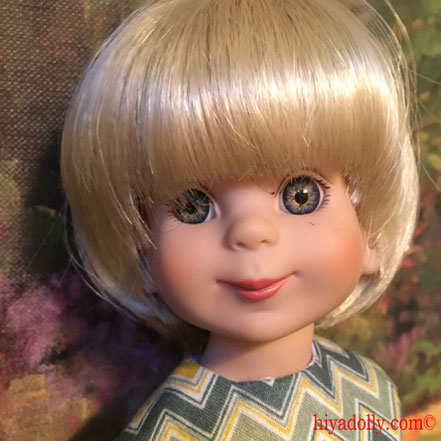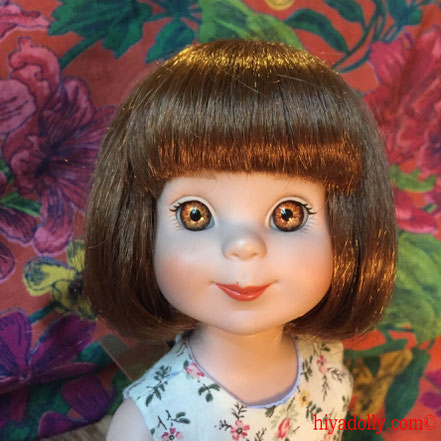 The Barb and Betsy McCall girls, our Nellie and Pamela, have funny happy looks...
---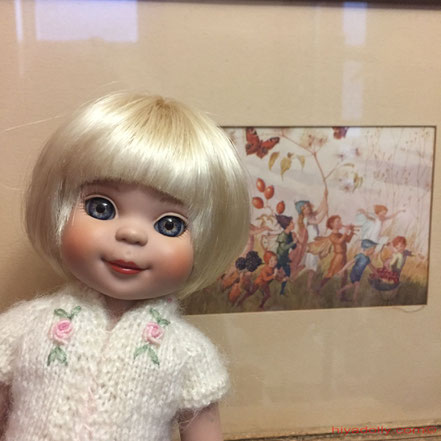 This Linda McCall girl, our Vera, has a sweet look!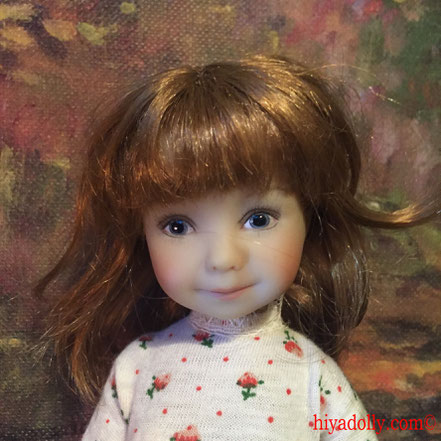 Phoebe, Heartstrings girl, has a thoughtful smile. 
---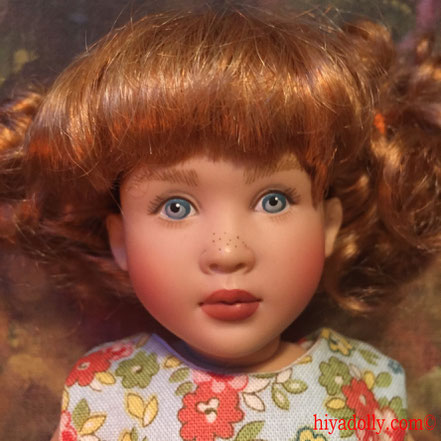 Is our Helen Kish girl smiling? Hmmm...debatable!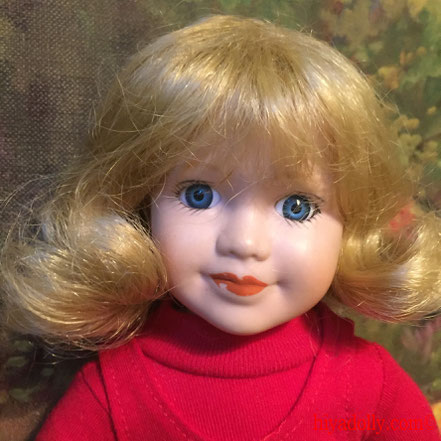 Joy, our old porcelain, has a smile that helped to bring her home years ago!
---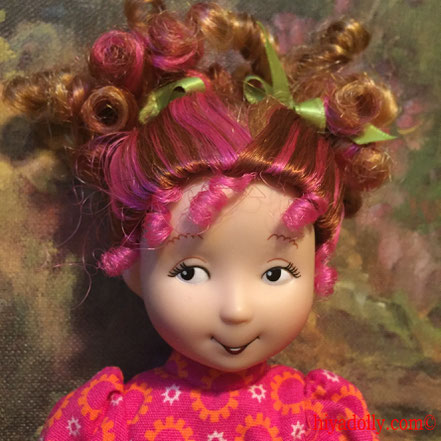 Fancy Nancy is always smiling, in all her stories!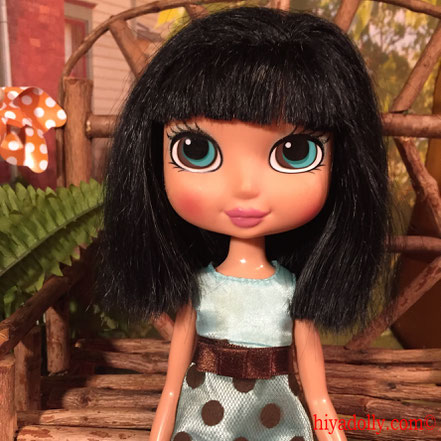 Owl has a curl to corners of her smile.
---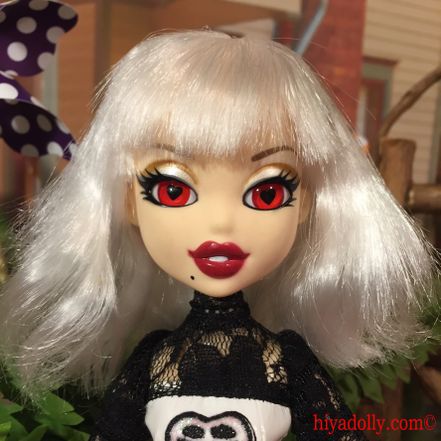 Jade J'Adore's smile is almost a grin!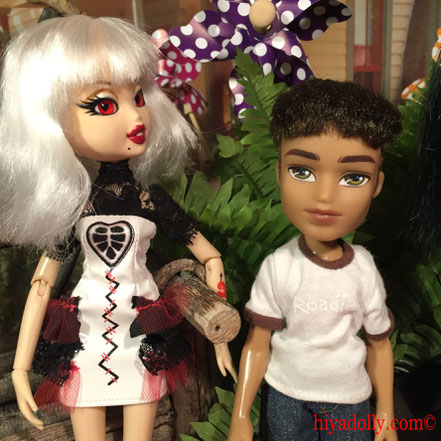 We wonder if Ike is smiling. But he looks happy!
---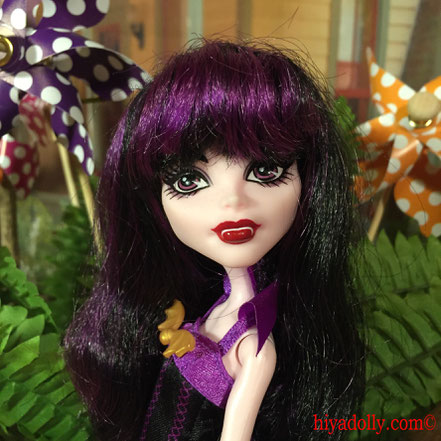 We are not sure if Oona is smiling? Or if her little Vampire teeth just make it look that way...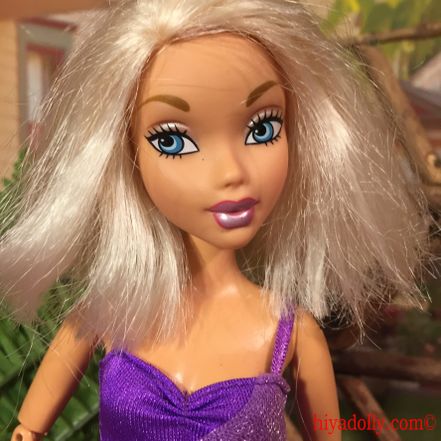 This girl's pleasant look is more in her eyes.
---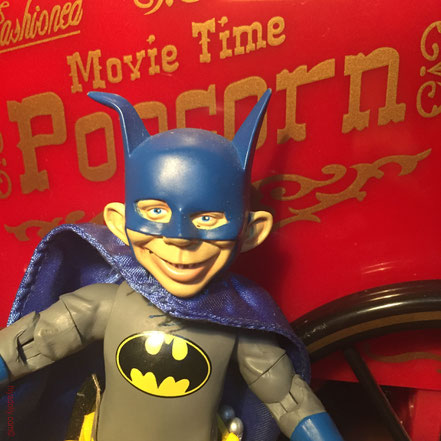 Look at this happy smirk on Mad Batman!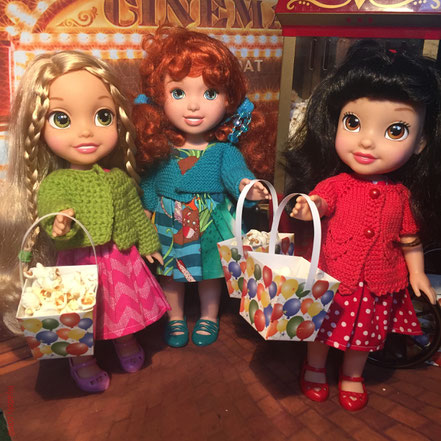 The Disney Princesses always seem happy!
---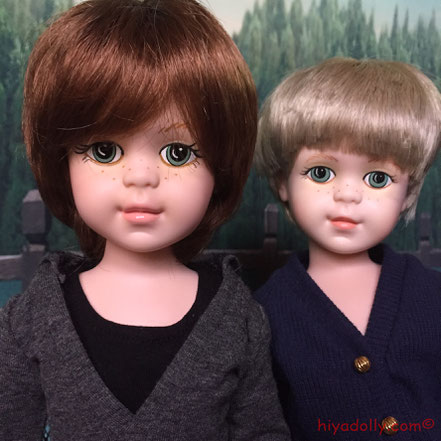 Our boys look like they are happy!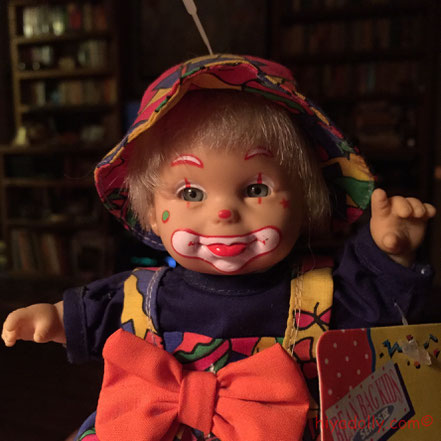 This little clown has a painted smile,
but also a real smile underneath! 
---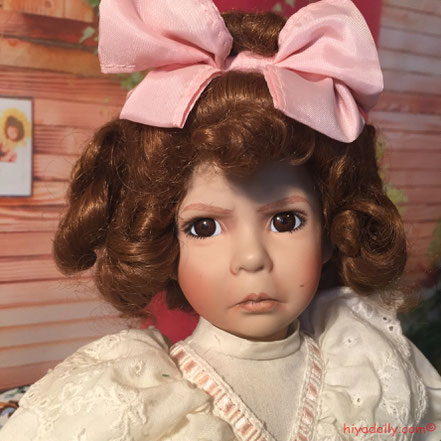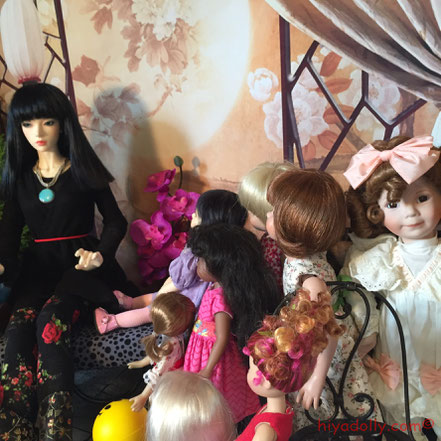 Now, we don't expect Priscilla to celebrate this special day, but we have caught her looking downright happy! Check her out on the right hand photo! That is a smile!
---
Not only is it the International Day of Happiness, we are told it is World Frog Day! Really!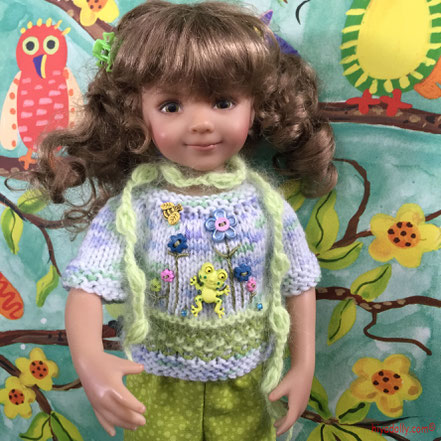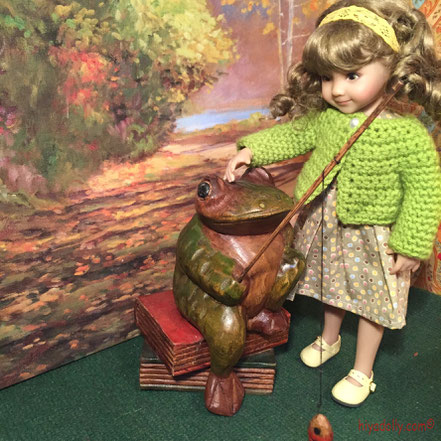 Well, that just works for our March girl, Tink, because she just loves frogs!
Little frogs like on her M&K sweater, big frogs like our Fishing Frog.
And real frogs! If we could only find any...
---
And it's not just International Day of Happiness and World Frog Day,
 ...it's the first day of Spring!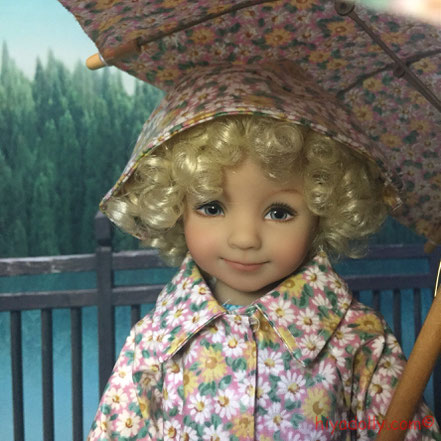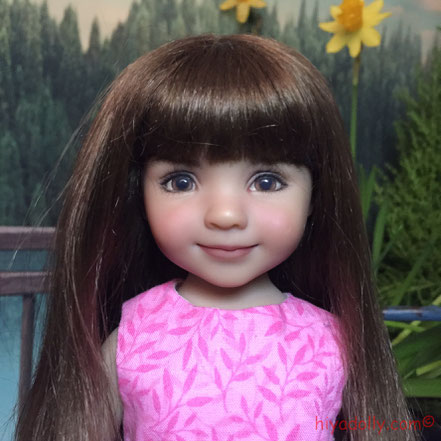 Our Little Darling smiling girls, Birdy and Chantal, in 2016 Spring photo shoots!
---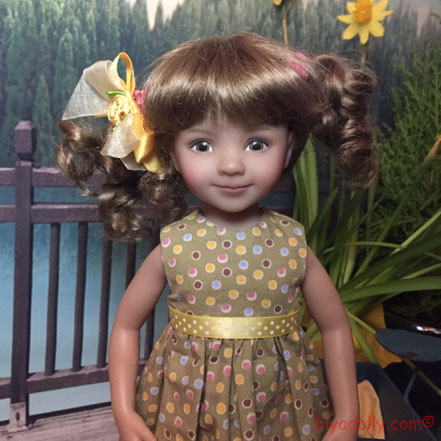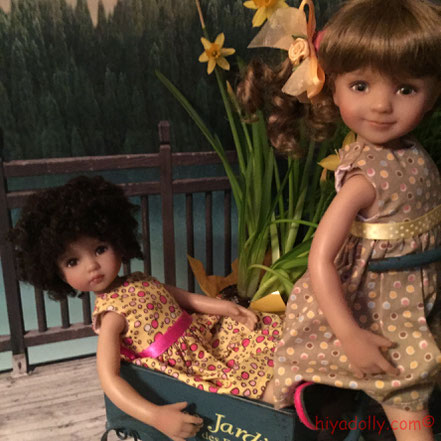 And happy Tink...with her bff Xennia.
Xennia may not have a smile on her face, we think she can be nothing but happy, riding in the flower cart! Time to get the cart out again. The crocuses are pushing through! 
Spring daffodils won't be far behind!
Happy Spring everyone!
Happy World Frog Day!
And Happy Happiness Day!