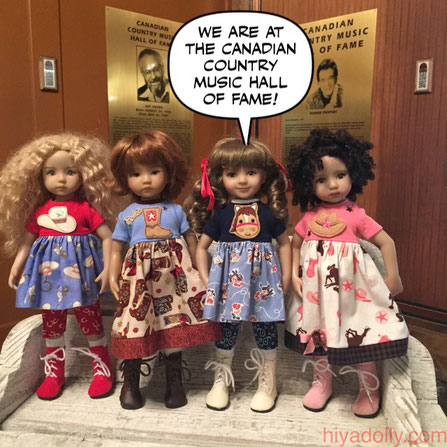 My town is the Canadian Country Music Capital of Canada. Really! So recently, I took four of our Little Darlings to our local Country Music Hall of Fame!
And they wore special rodeo outfits by the talented Carol Pringle, from Texas! We definitely need cowboy hats...and cowboy boots would be great!
We spent a whole afternoon exploring and taking a few photos...
The girls-Lula, Evie, Tink, and Xennia- are standing in front of golden plaques showing the inductees of the Canadian Country Music Hall of Fame...from Hank Snow to Buffy Saint-Marie.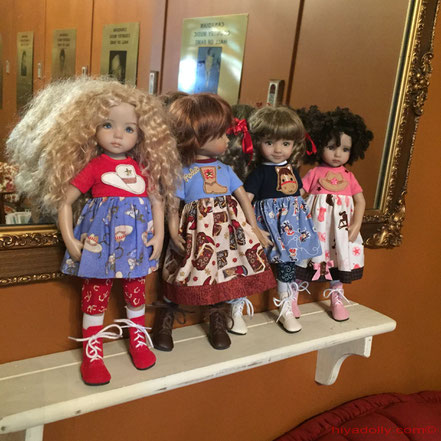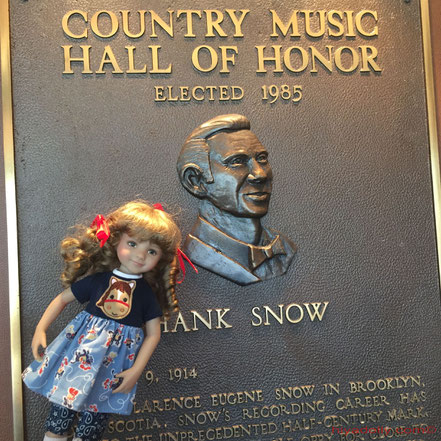 ---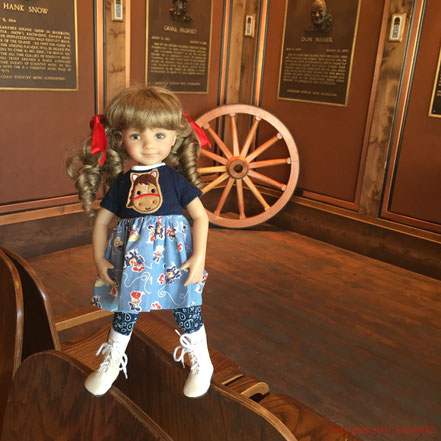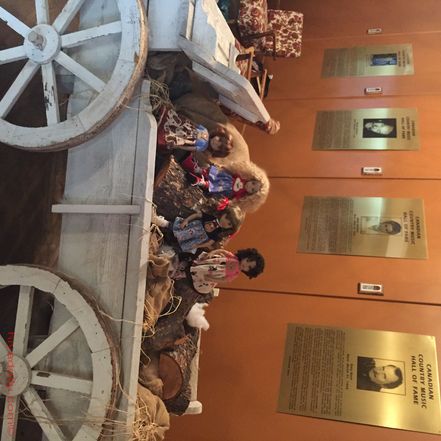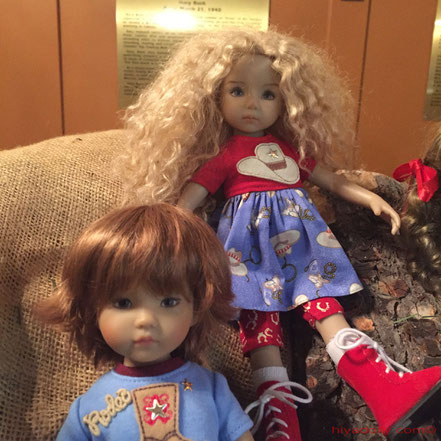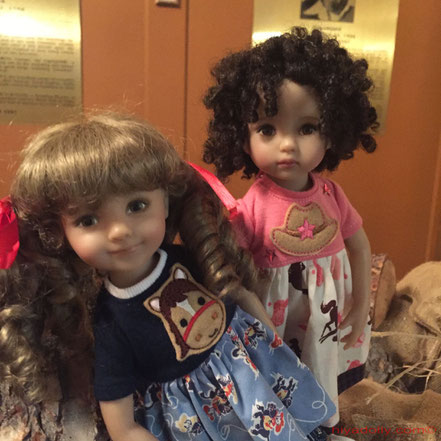 ---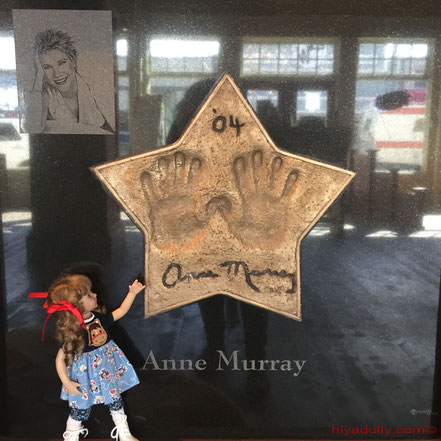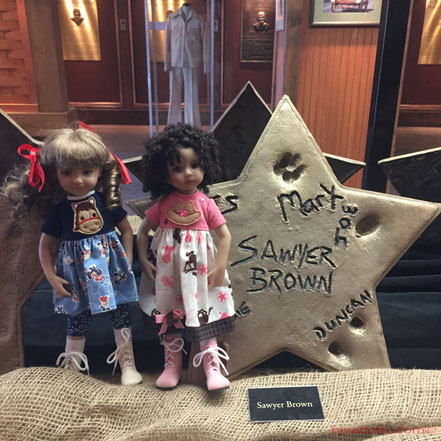 Not only are there plaques of the Canadian inductees in the Hall of Fame, there are also handprints of country music stars who have performed at the Country Music Festival that takes place in a beautiful valley just outside our town's boundaries...
---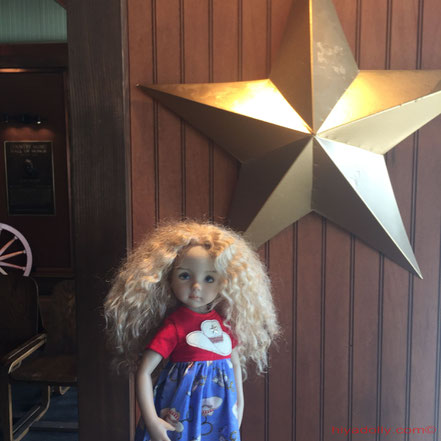 Lula, our Lula Star, was especially taken with all the stars throughout the hall and asked for several photos!
---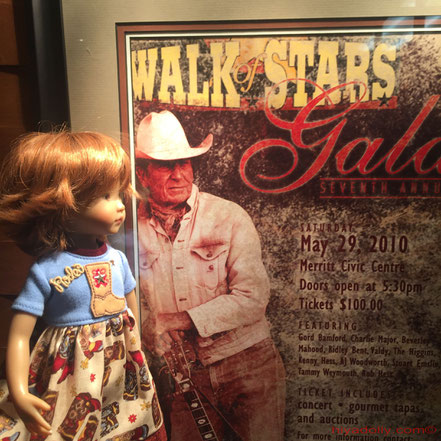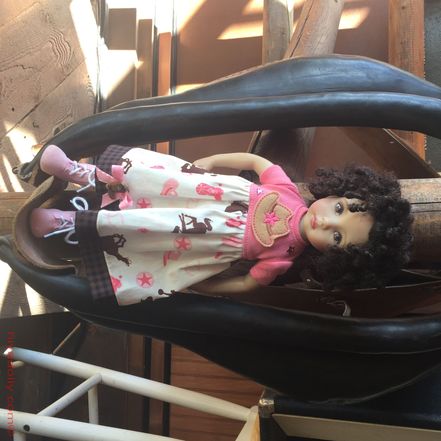 ---
The girls found ropes, saddles, and even...an old spittoon!
When I told them what it was, Lula had to climb up to peek in and make sure it was clean and empty.
Then, Xennia couldn't resist....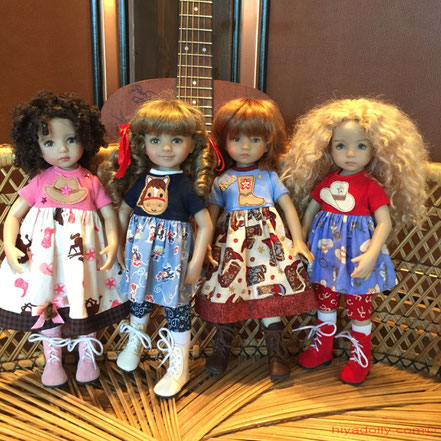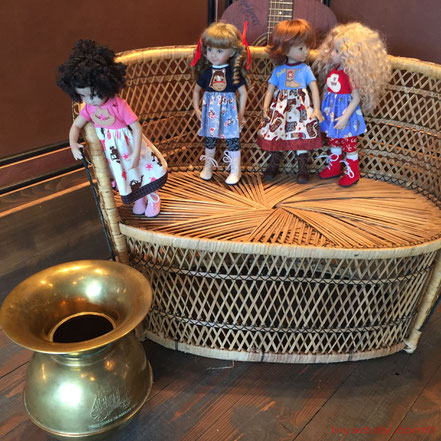 ---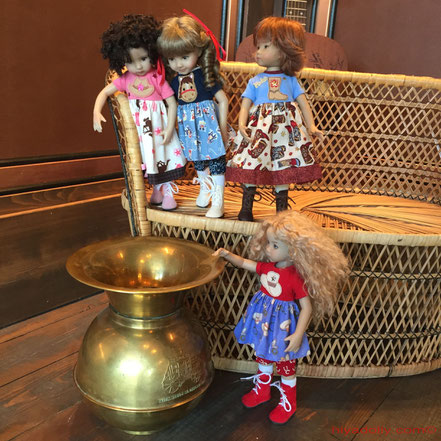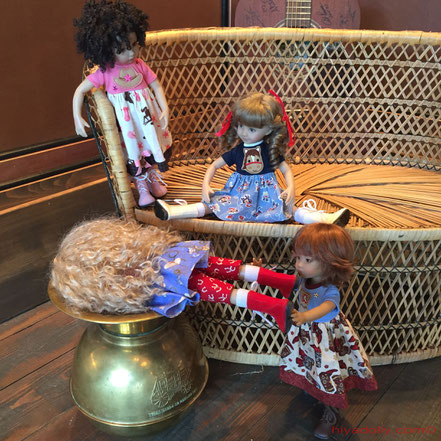 ---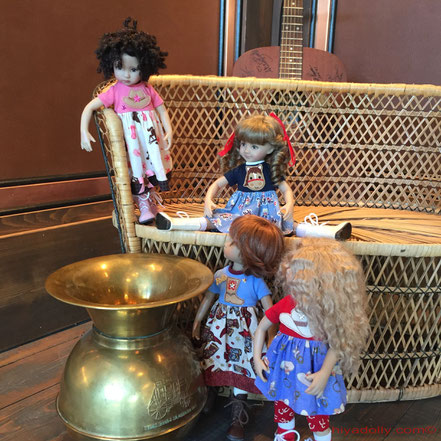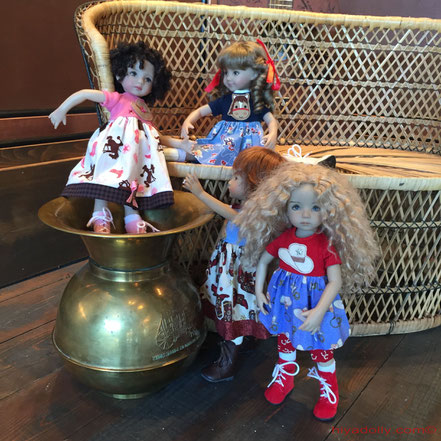 ---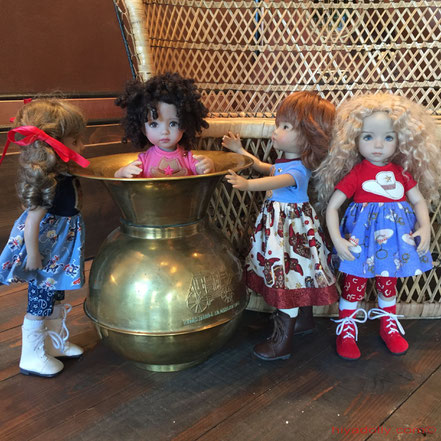 Of course I had to help her out!
I told them the spittoon is used now to collect donations for the live music acts that take place in the hall...
---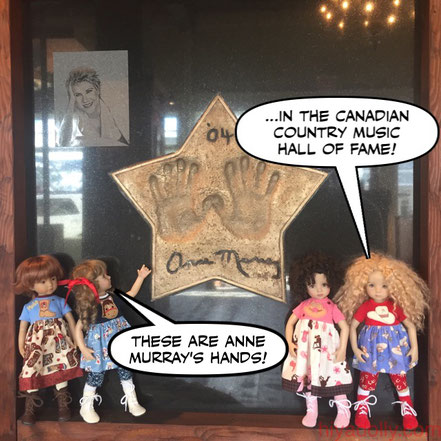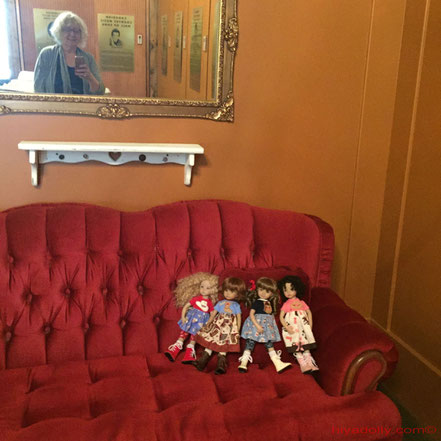 It was a busy tour, and I took one last photo while the girls rested on a red velvet couch!