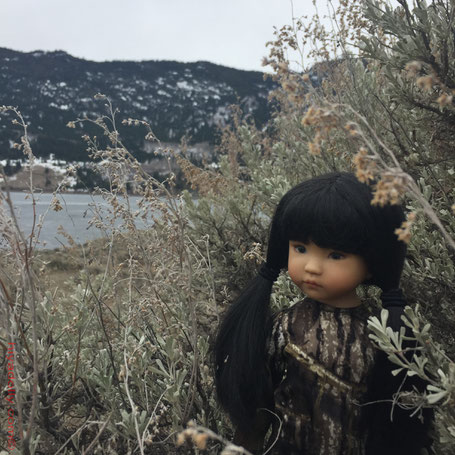 It's Zoey in the sage!
Three of our girls got to go on our annual early spring outing around the north side of Nicola Lake.
We like to make a stop at the top of the hill over the lake...great view! We check the melting ice on the lake, and collect a little sage to take back with us.
And the girls got to play in the sage bushes and climb on the moss covered rocks.
Zoey, Chantal, and Faith were ready at the door, dressed in their jeans and with their hair tied back so it wouldn't get tangled by the wind and in the crooked branches...
First, a couple of landscape photos of our location!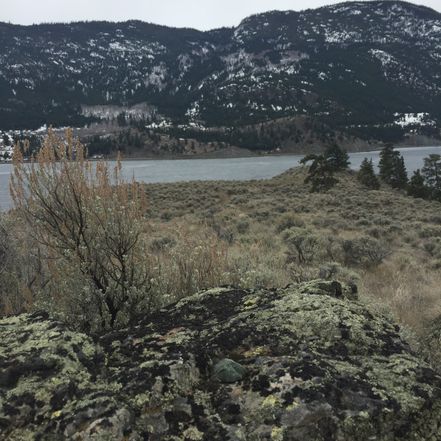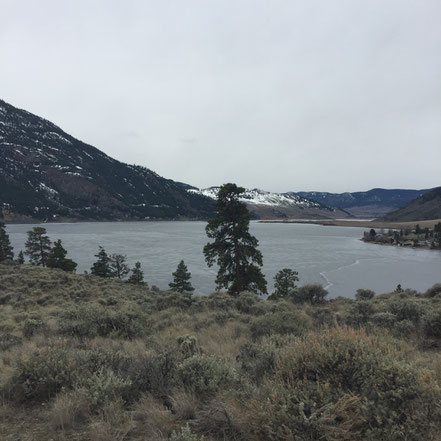 ---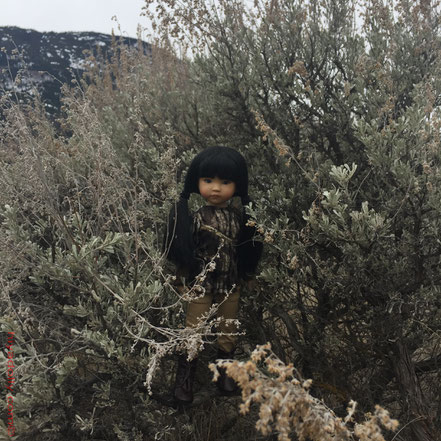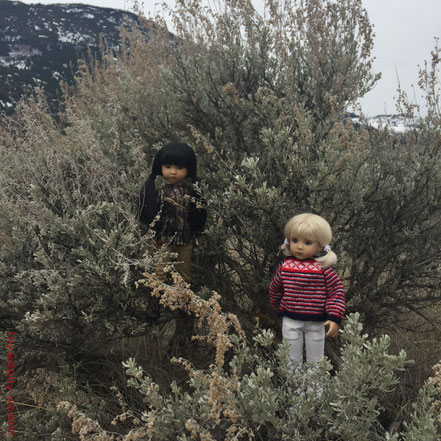 ---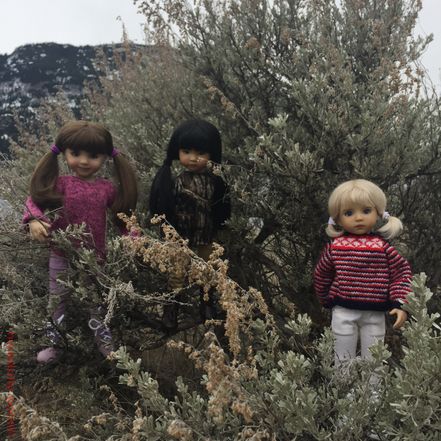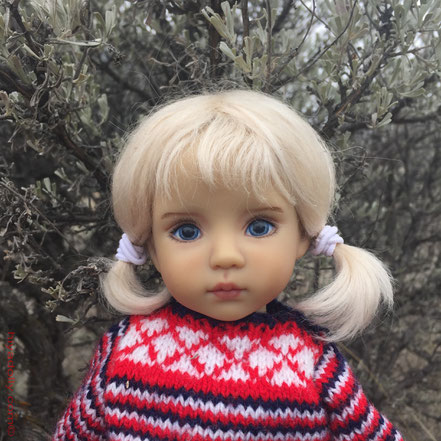 ---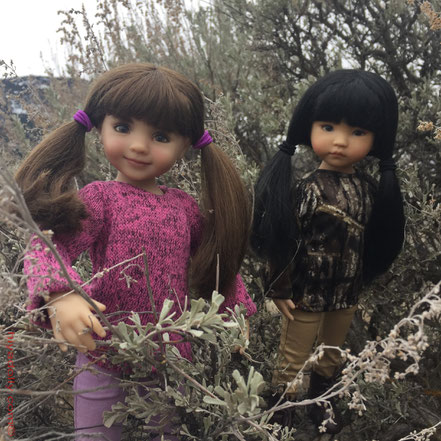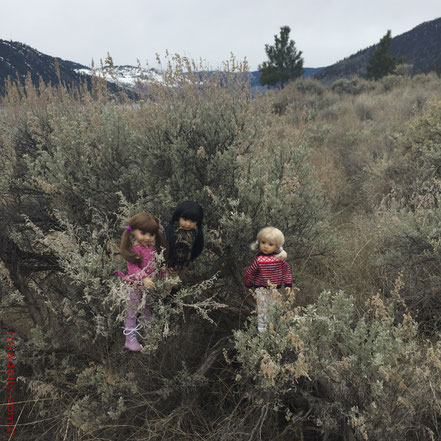 ---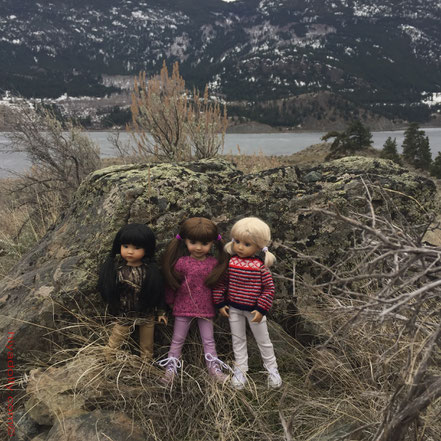 ---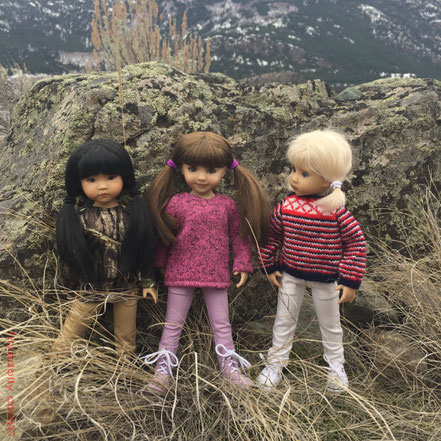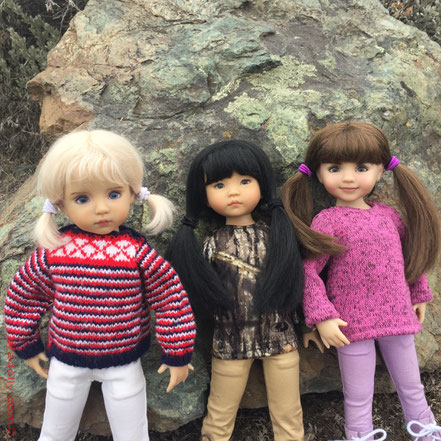 ---
The girls had a lot of fun!
Then it was time to get popped back in their travel bag.
But when they got home they chided me for not taking them out to see the baby calves
in the fields and watch the cattle feeding by the side of the road.
Sorry girls! Next time?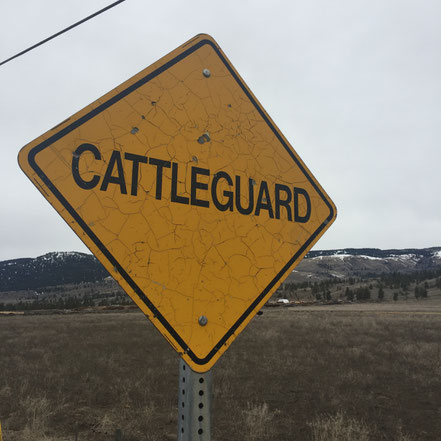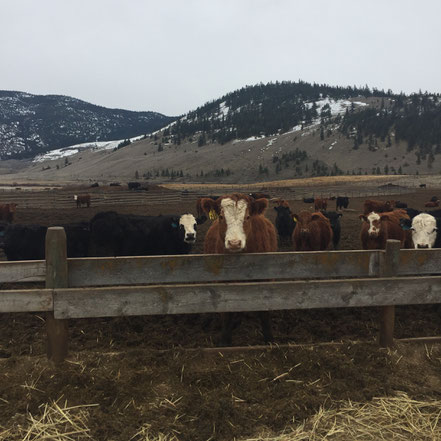 I didn't want to tell them I was afraid the sight of the girls would scare the cattle away.
Tiny, silent human looking creatures. Scary!
Well, silent until they giggle...
Now, stay tuned as the rest of the girls meet up right in Dolltown...
A picnic is in the works!