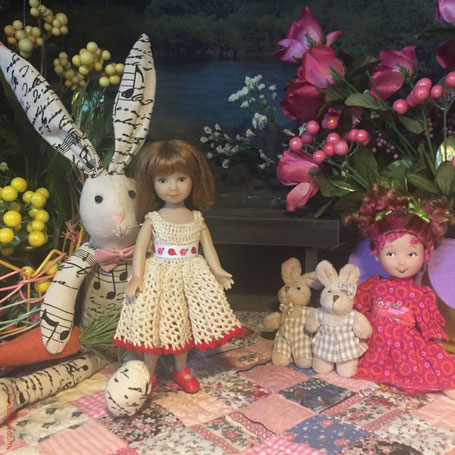 It's Phoebe with her friend Fancy Nancy, and bunnies...
Phoebe is our tiniest girl (if we don't count the babies).  She's so little that she has no one to share clothes with.
 And I am horrified to admit that her one pretty yellow dress is missing! How could I? 
All she has now is her own bathing suit!
So she has had to borrow some clothes so she could take part in some of our Dolltown activities! Rolled up pants, tshirts pinned at the back...
Thank goodness we found this tiny knit dress, (with a red hooded cape!) in an old chocolate box! She has worn it for several events with different ribbons.
Phoebe is a lovely, kind thing and she's very very smart. A child prodigy actually. (Doll prodigy?)
She deserves her own outfit!
I thought it was time... 
At the right moment I called her to open her package...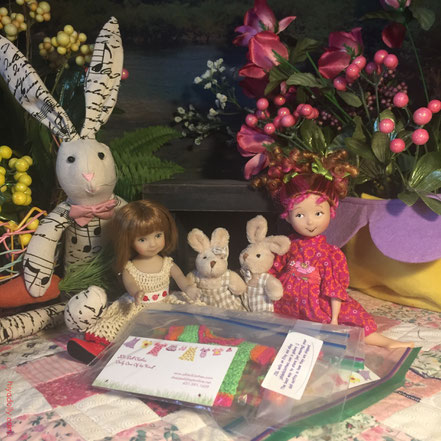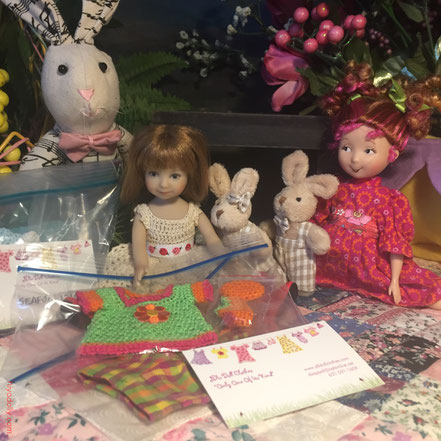 Look at those colors! What little girl wouldn't want a new outfit like that!
I think Fancy Nancy is hoping it will fit her too!
---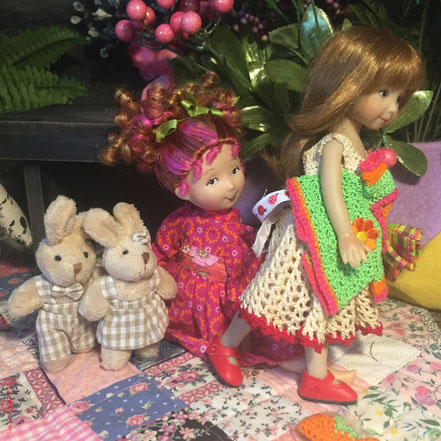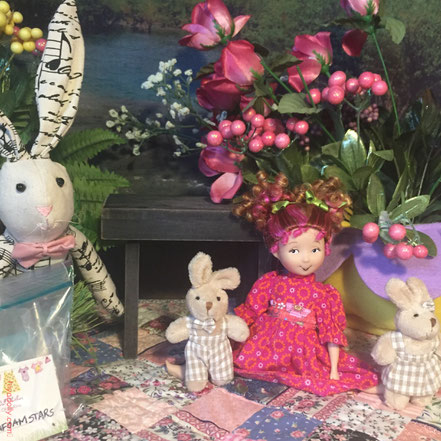 Off Phoebe goes to try it on!
Fancy Nancy and the bunnies wait for her...
---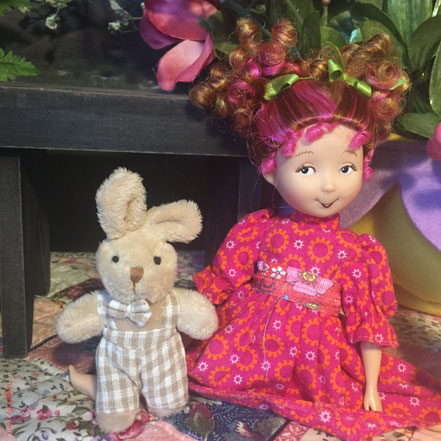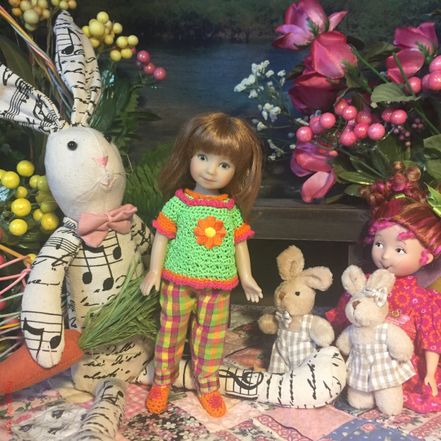 Wow! Perfect fit! Tres cute! What do you think, Phoebe?
The bunnies love it!
---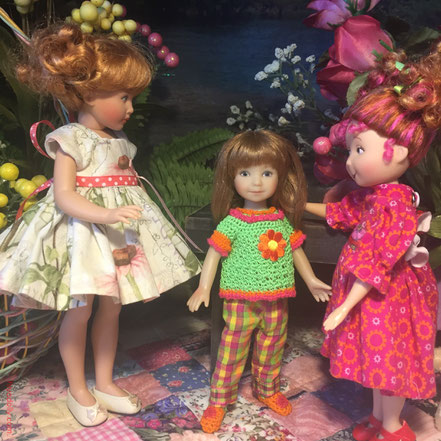 Phoebe is excited!
And good friend Kish comes to see little Phoebe in her new, colorful play outfit!
---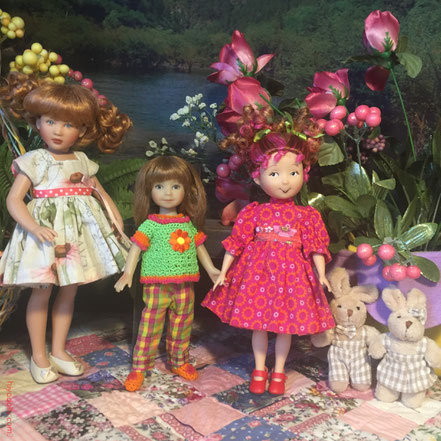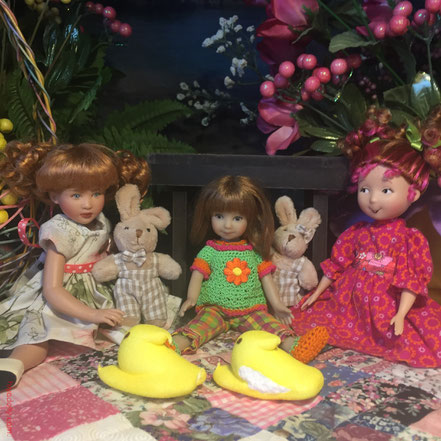 For this momentous event, I brought out the last of the Easter Peeps!
Go for it, girls! But don't get any on your new clothes!