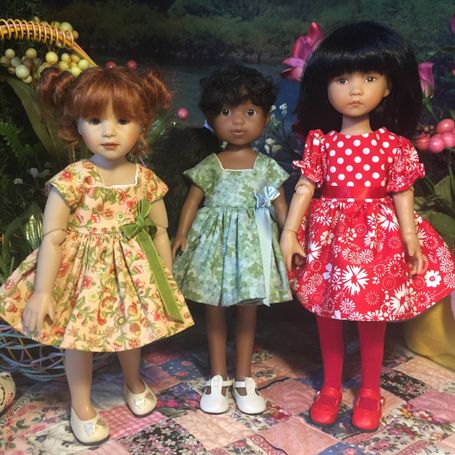 Most of the little girls got new dresses for the Spring Celebration...and even tiny Phoebe is dressed in a new outfit.
And they wanted more photos!
We thought they looked pretty cute so we complied...
Here are buddies Oiya, Whoopi, and Shasta. (Ever since the Sashas arrived on the scene we have been mixing up Shasta's name. Look for a change here, folks! We'll let Shasta pick this time...maybe)
Oiya and several of the girls are wearing Prairie Moon dresses. But Shasta is a little tall. Almost as tall as the Little Darlings!
So she is wearing a dress from a brand new source, Chantal at barb2cinn, on eBay.
---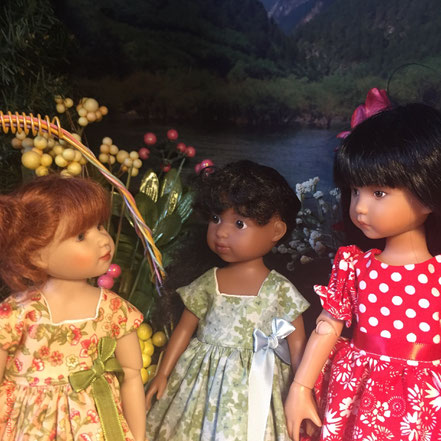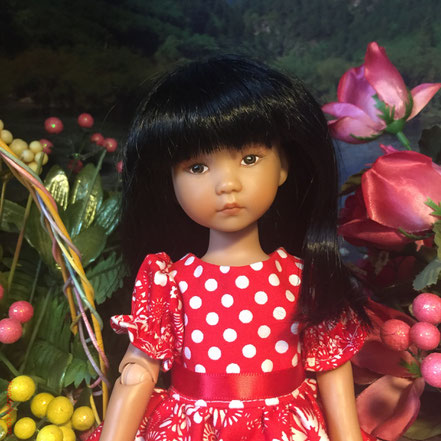 A Heidi Ott, a Berenguer, and a Tiny Shawl Dancer by Dianna Effner.
---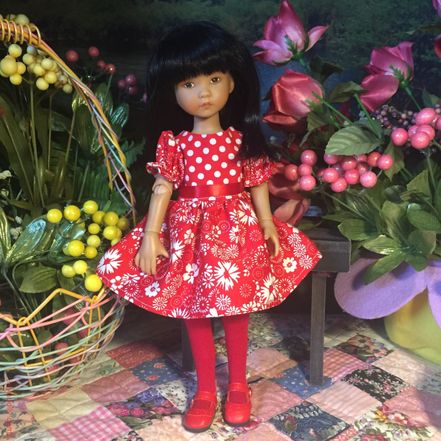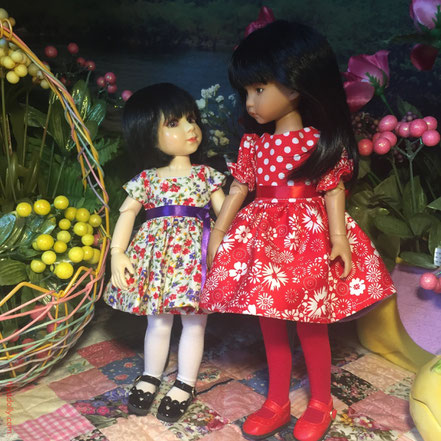 ---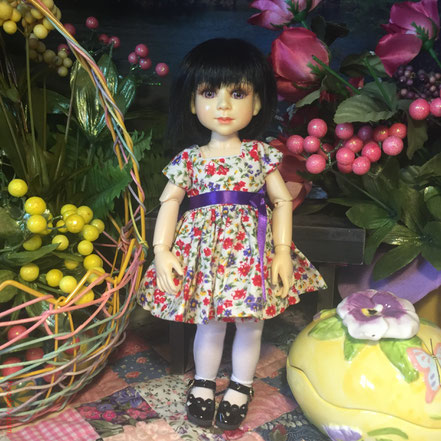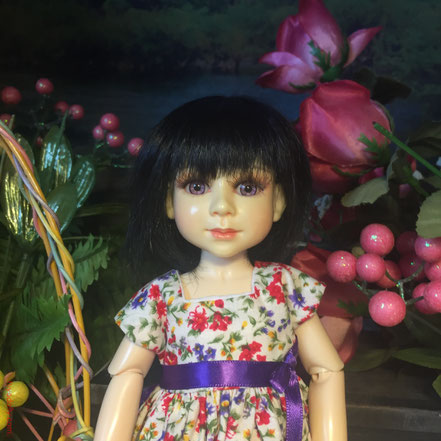 This is a little Berdine Creedy...very sweet articulated girl. 
We call her Lilac Moon. She has purple eyes.
---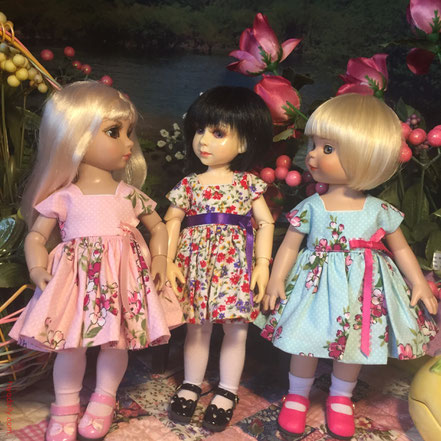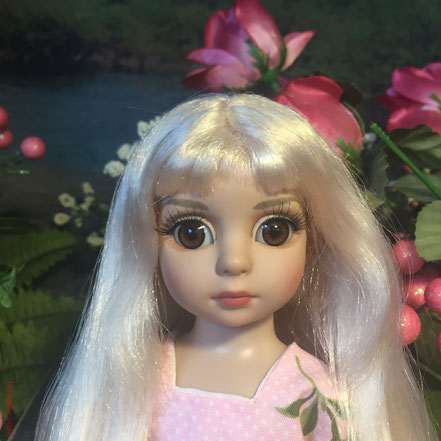 Two little Tonners, a Patsy and a Linda McCall.
Our Gabby with Lilac Moon and little Vera...
---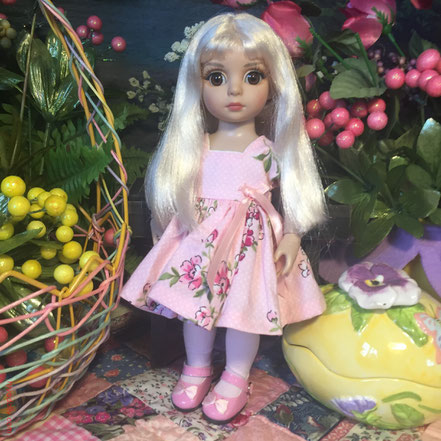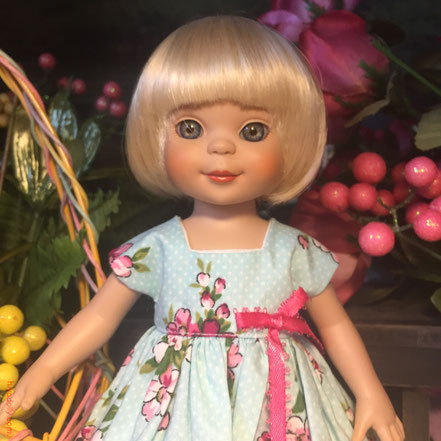 ---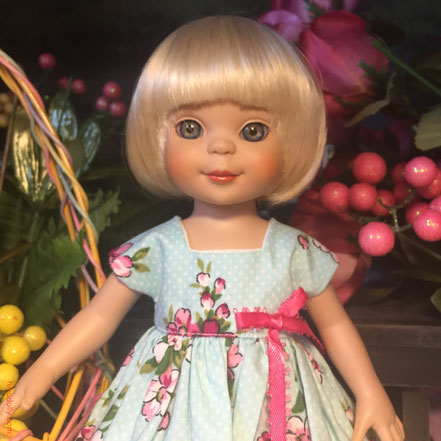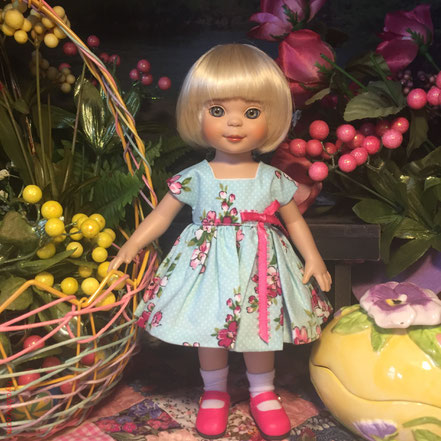 ---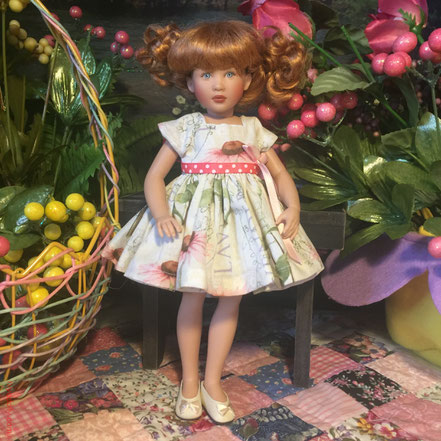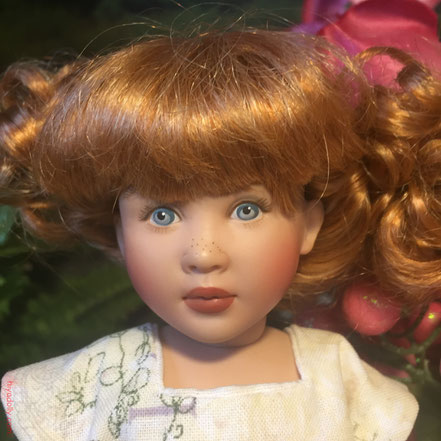 Kish, our lovely little Helen Kish...
She is delicate, a ballerina.
---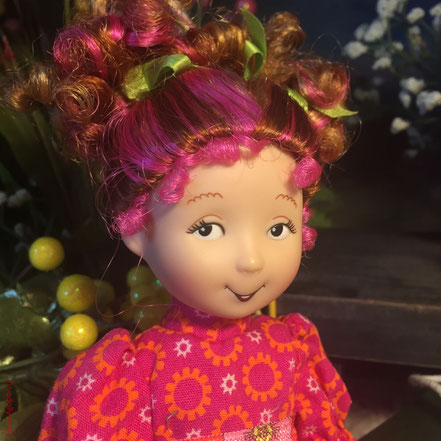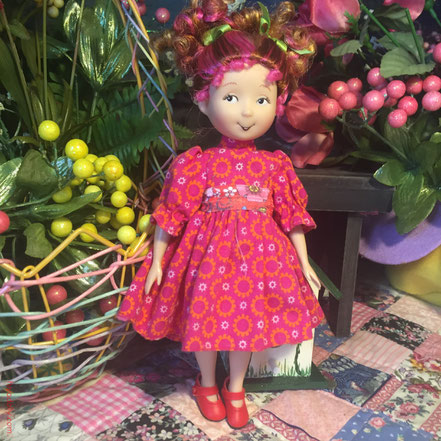 It's Fancy Nancy! A little Madame Alexander....
We love Fancy Nancy stories!
Fancy Nancy is wearing a pretty dress we found on a small porcelain.
She is very happy with it. Bright with circles! And puffed sleeves!
---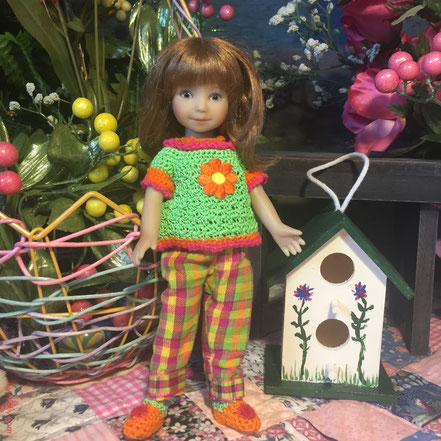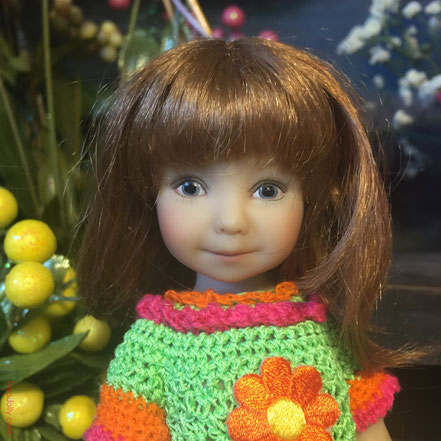 Our Phoebe, child prodigy, dressed in whimsy.
A tiny Heartstrings, a Dianna Effner sculpt.
---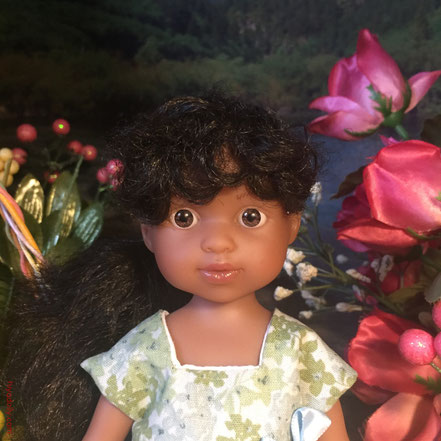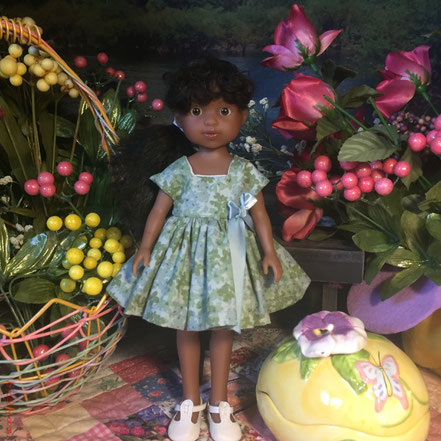 A long legged Berenguer, our Whoopi.
Very cute with those big eyes...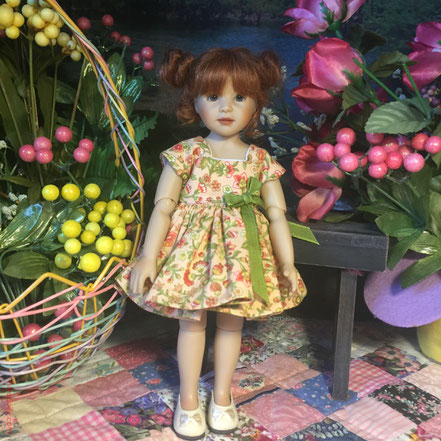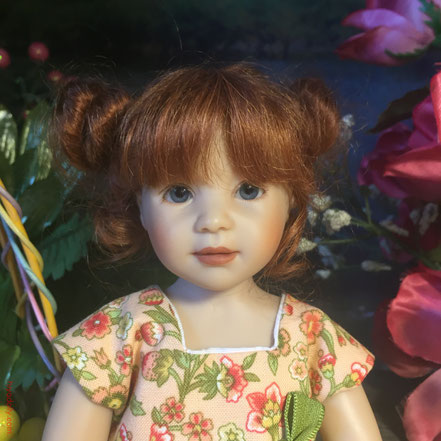 Oiya! An adorable  Heidi Plusczok. Articulated and always on the move.
I think she led the pack of car-escapers not long ago.
She's not talking. She lets us think it was Gabby's idea.... 
---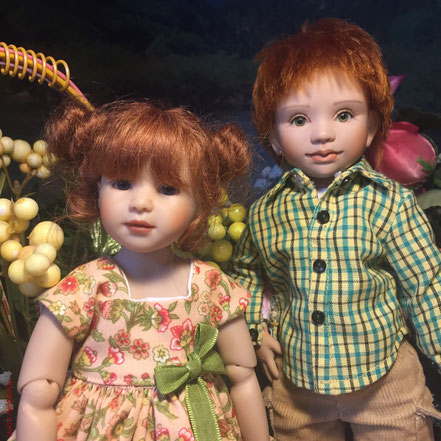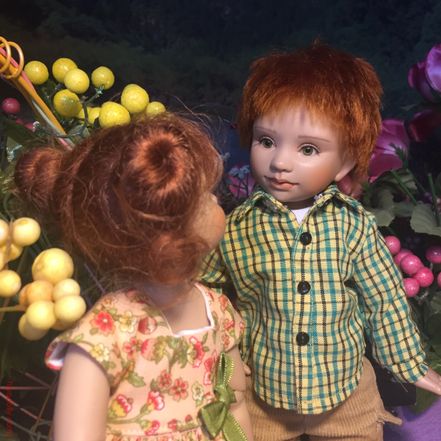 Oiya and Uley, another Berdine Creedy, go on nature adventures together...
---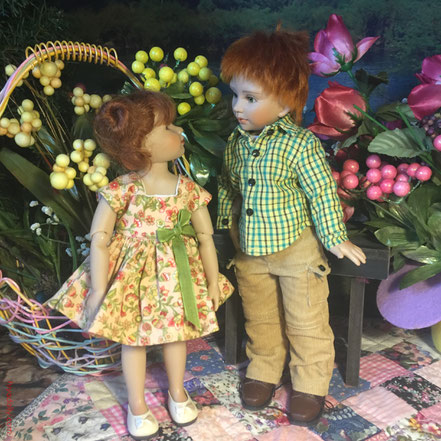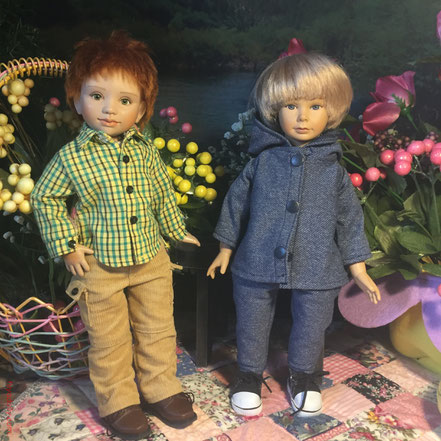 And Bobby! We don't see a lot of Bobby...he is usually happy to stay at our Dolltown Daycare.
Uley likes to hang out with the older boys, so I imagine they'll be emerging from the forest soon,
laden with chocolate eggs, from the egg hunt.
I think I can hear them coming!