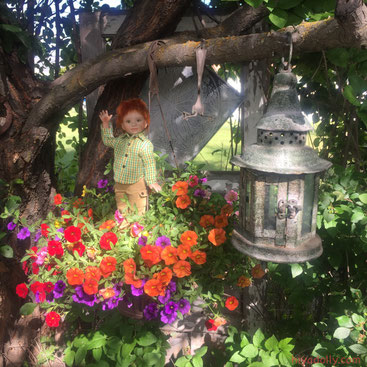 It was a long winter and Uley wanted to get some fresh air in the garden.
The plum tree is a favorite climbing tree, especially with a hanging basket of Million Bells to fall into.
It won't be long now until the others join him!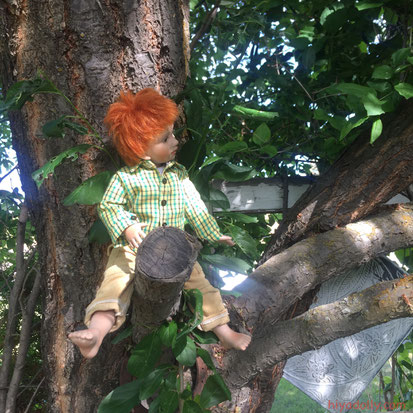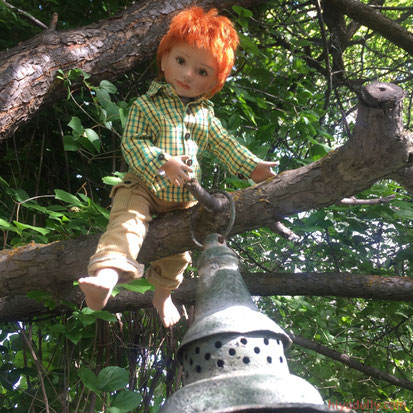 ---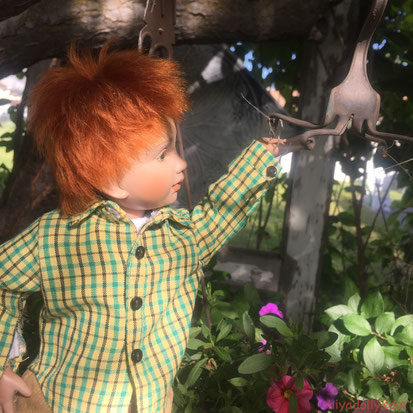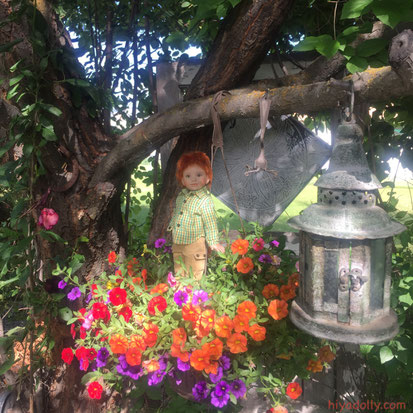 ---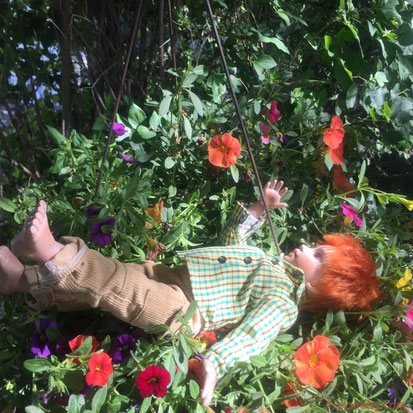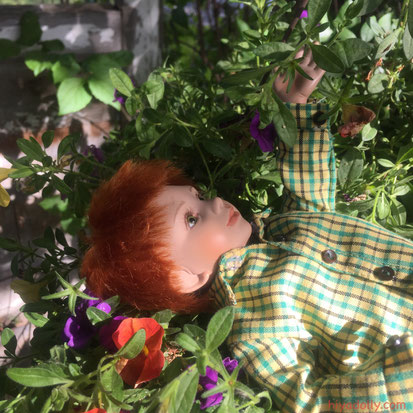 ---
Look at that hair!
We'll leave Uley dreaming in the flowers while the sun shines.
No worries, we have the sun/shade ratio calculated carefully and figure he's got 3 minutes tops before the heavy shade of the roof protects his sensitive dolly skin. I give the impression of freedom for the outside doll adventures but do keep a close eye on risks.
I just don't want to talk about the three (3!) girls falling down into the dirt in a recent garden photo shoot, from their perch on a shelf. Shocked me into hustling everyone inside for...well, a few days. Gave me time to pick the cedar out of their perfect locks, and brush their eyes with a soft paintbrush.