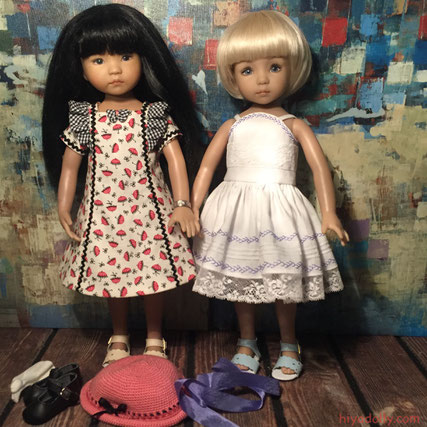 Good news and bad news!
First the good news...
After months of abstinence, I followed a link to eBay, from a Facebook doll group.
There I discovered an unusual occurrence...Tomi Jane dresses. Several of them were posted for bids.
I 'watched" several, left, pondered, returned.
And ordered two favorites that I had seen often, when I would peruse Tomi's Flickr pages. scrolling through her years of impeccable sewing accomplishments. 
Beauty! And we are thankful to gather two more Tomi Jane beauties to our dolly closets.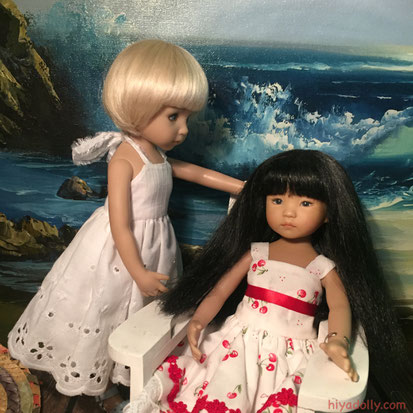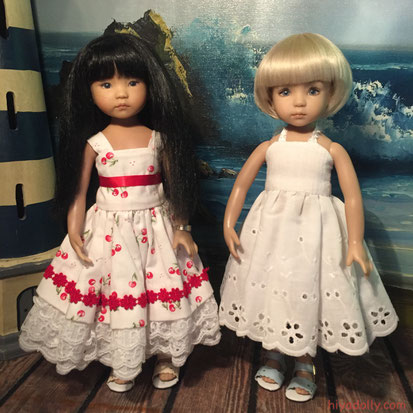 The Tomi Jane package arrived when the girls were at the Ocean Beach.
We gave a heads up to Pearl and Anna Zoey, as their photo shoot here was done first.
.
---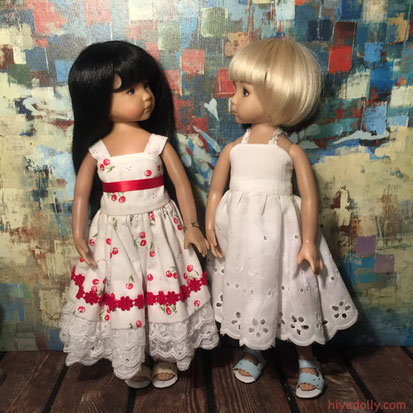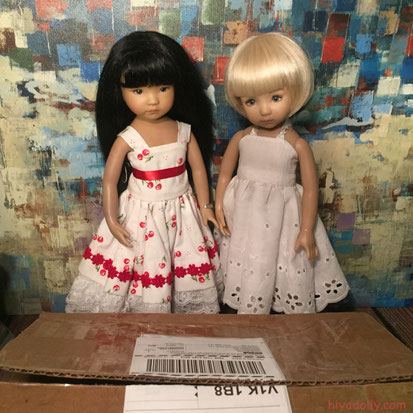 We brought them to the Dolltown Tree to open the package.
---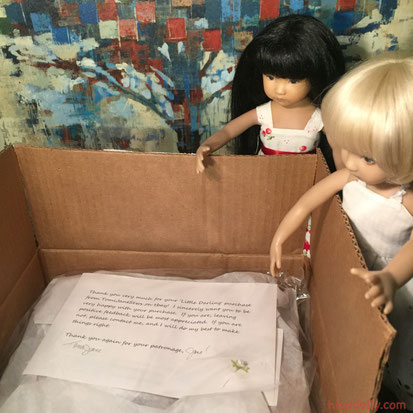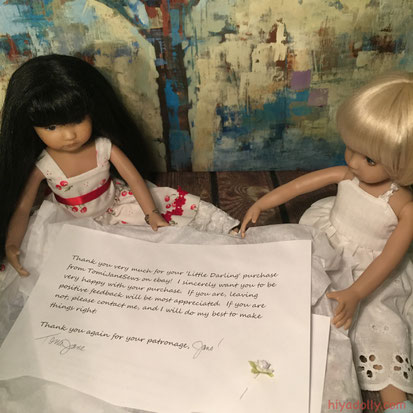 Tomi Jane always includes a lovely note.
The girls are good readers and there isn't a word they don't know!
Even patronage? I'm impressed!
---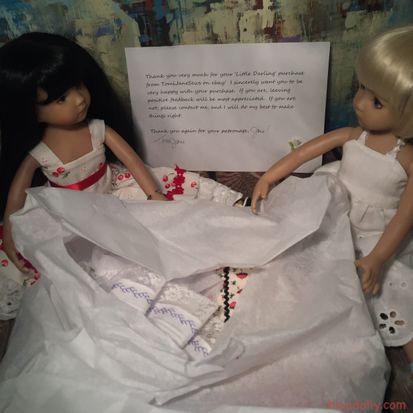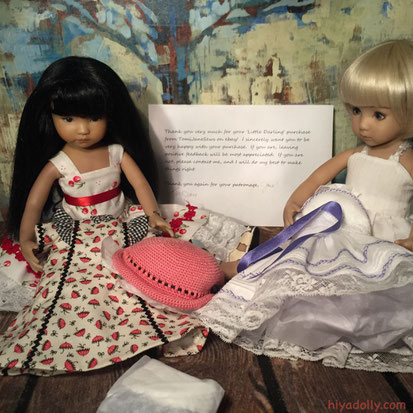 Choices! A pretty tea dress full of patterns.
And a simple white sundress with periwinkle accents.
---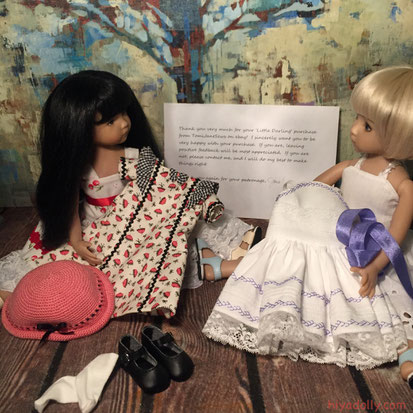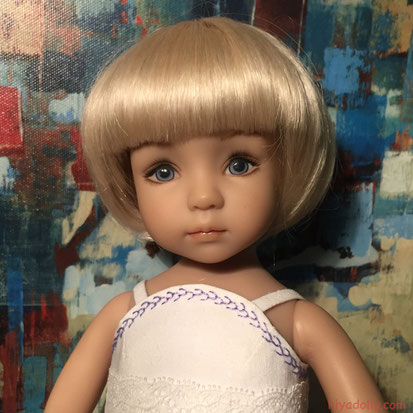 Perfect. Because that's how Tomi Jane rolls...
---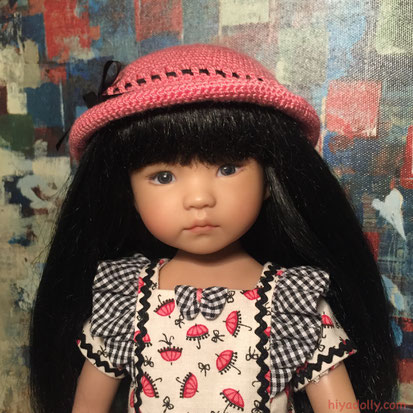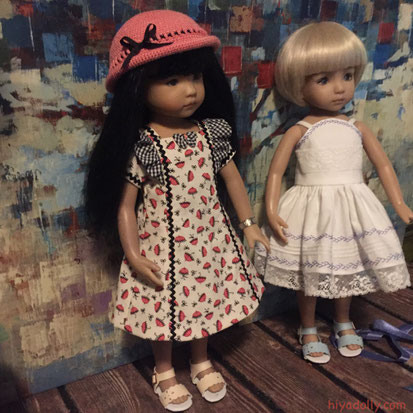 Very, very, very special.
So, the bad news...
Tomi Jane says she is done with Little Darling doll dressmaking.
So these outfits are happily added to our select Dolltown Tomi Jane dresses.
Sadly, too. As a Little Darling era of new Tom Jane collections to look forward to, has ended.
But let's not stay sad!
Scanning eBay pages led to another discovery...