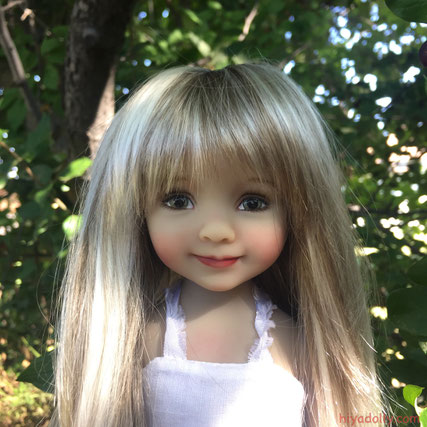 Em arrives in Dolltown...
When we popped in to eBay, on the trail of the Tomi Jane dresses, of course we saw any and all Little Darling dolls looking to trade places. 
I don't go on eBay when I am "not in the market". And I did my Dolltown creation collection several years back. So, I'm not. In the market.
However, I do have several someday ideas and I am always on the lookout for smilers. Characters in basic happy mode!
I paused over this smile. and the fact that this little Darling is handpainted by Canadian April Norton. April is an internationally known and loved Doll designer, creator, and painter. Face ups...
I have followed April and her work for years. Each doll painter has a signature, and April's dolls have the sweetest expressions. Endearing.
The smile, the expression, the silvery hair...
The thought...who would she be in Dolltown?
---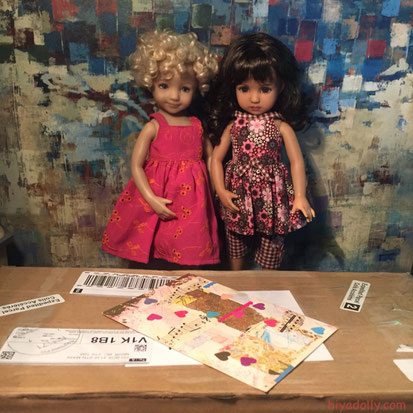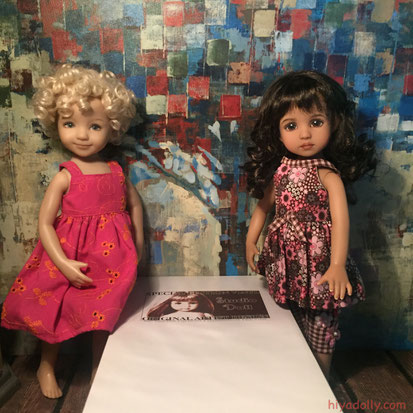 ---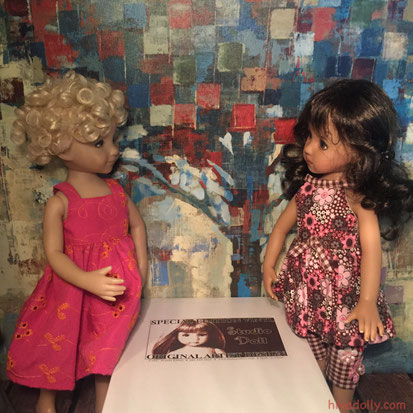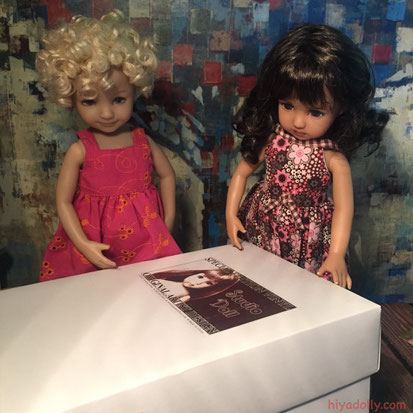 ---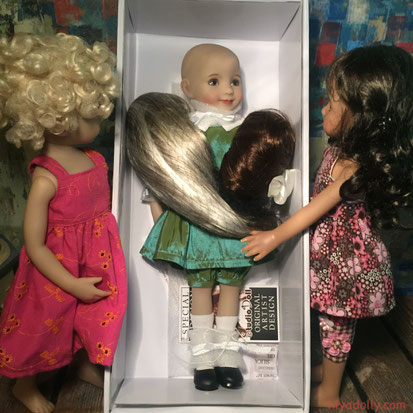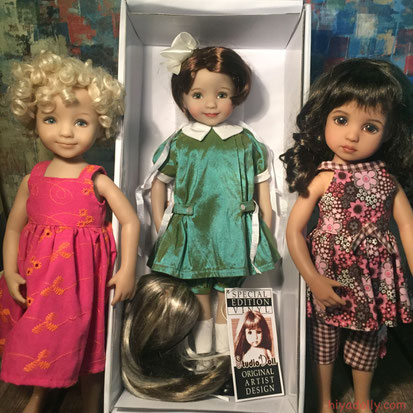 ---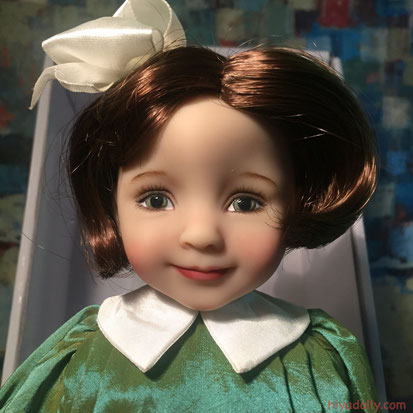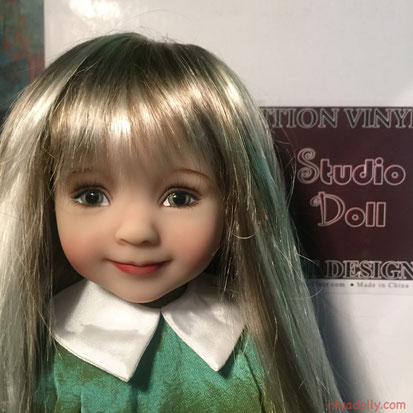 ---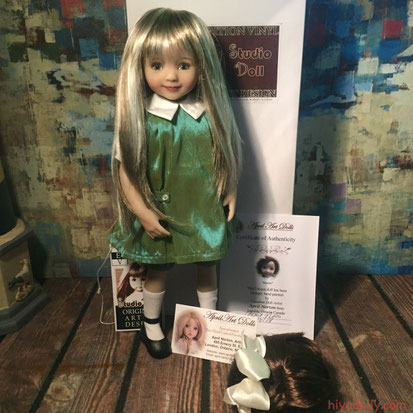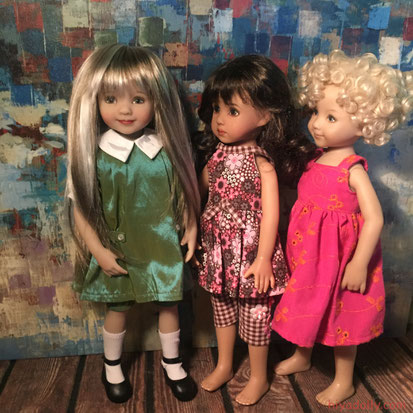 ---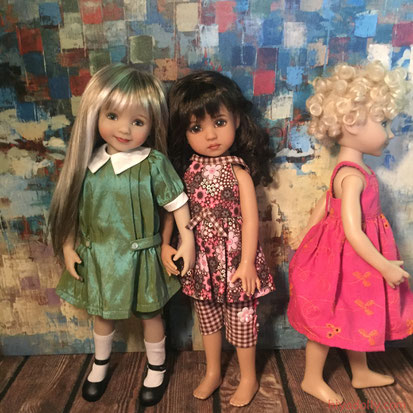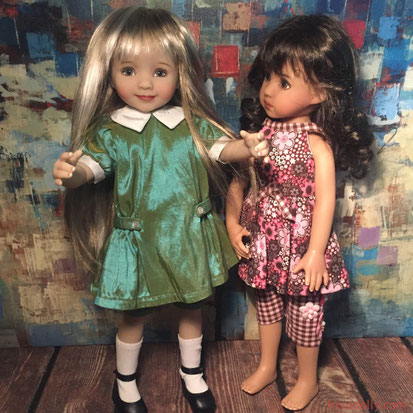 ---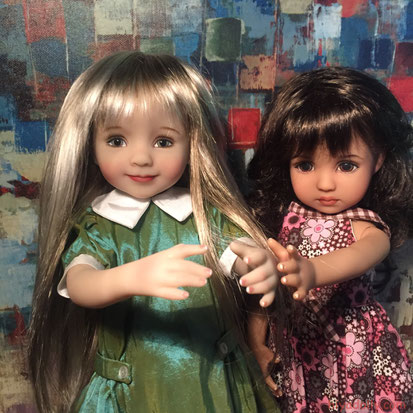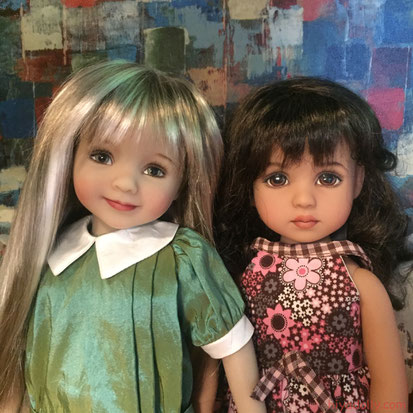 ---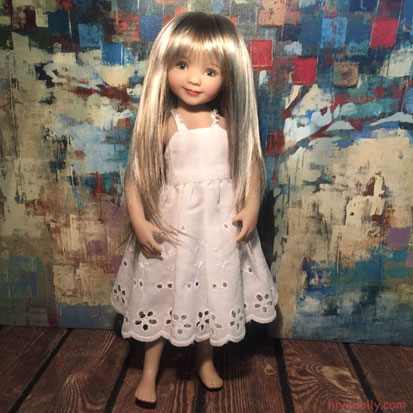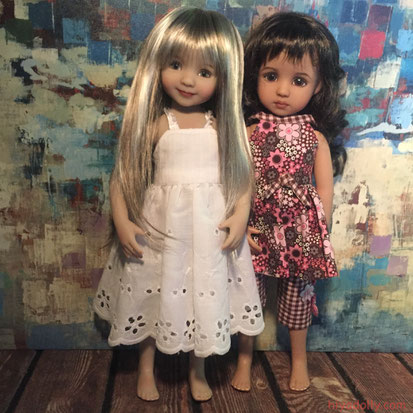 Welcome to Dolltown.... Indira takes a liking to this friendly looking dolly. 
---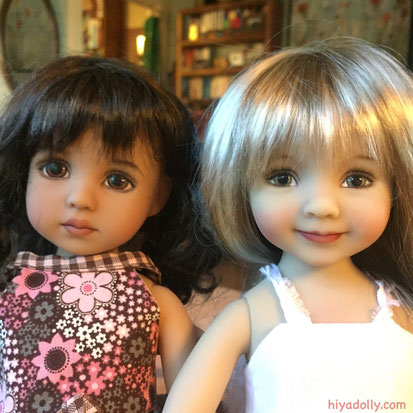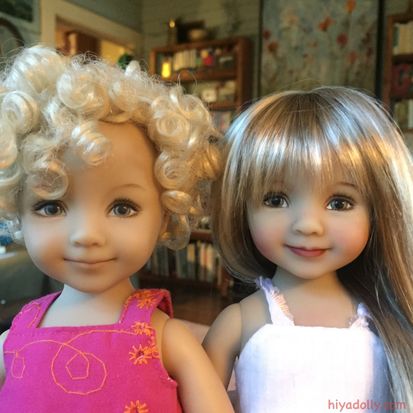 ---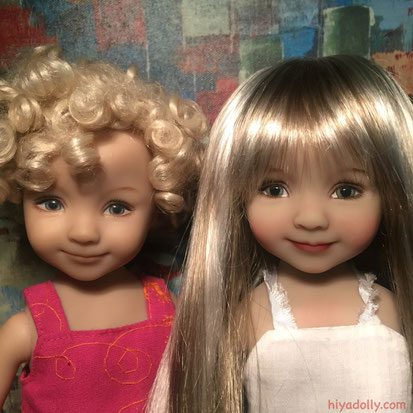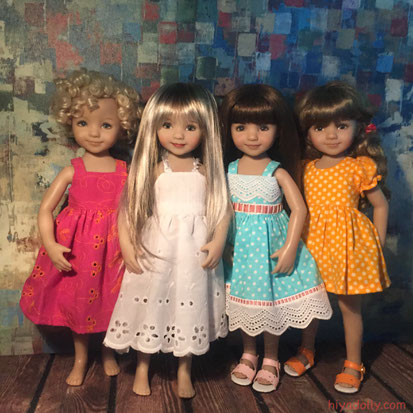 Double the happiness when Birdie joins Em.
And quadruple with all the LD smilers... Birdy, Em, Chantal, and Tink.
Now, off you go to get ready for swimming, girls! Happy times...
---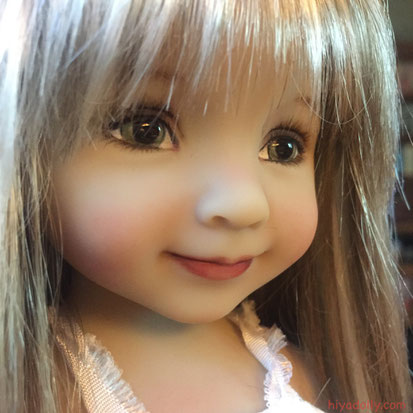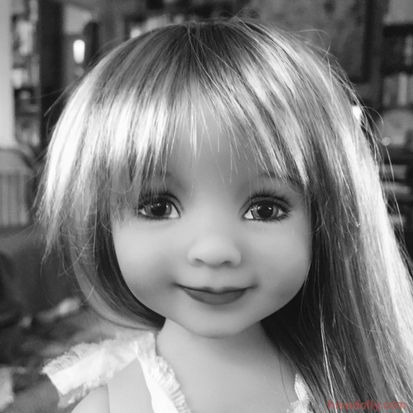 I am Em...Em is for Magic. That's what she says.
Hey, I'll have to tell Magic Barbie!  Maybe kindred spirits?