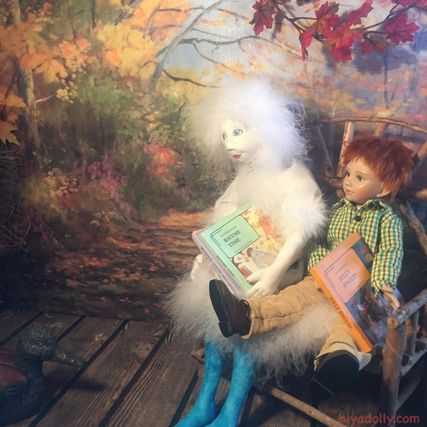 Sky, our Dolltown teacher has given up on waiting for the children to come to school. She has gone to them!
She convinced young Uley to pack some books out to the Forest Path, where she knows the children have been hanging out. 
Sky appeals to Pearl and Anna Zoey, avid readers, but then a couple of the boys arrive. Then more girls...and teacher Sky and helper Uley pack up the books. 
Back to the schoolroom!
The kids will make it there soon! 
I assure you!
Well, after Halloween, anyway.
---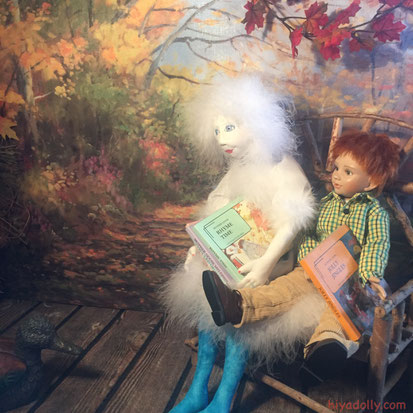 ---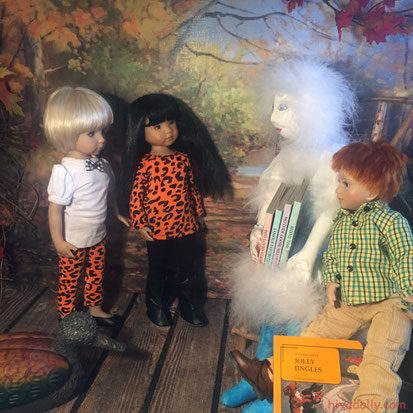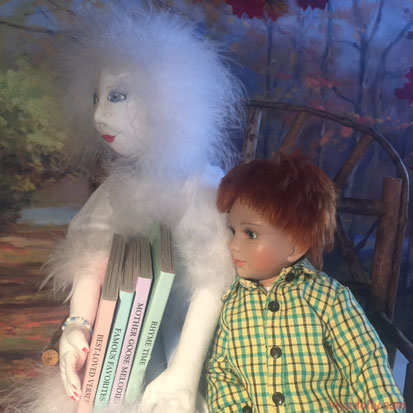 ---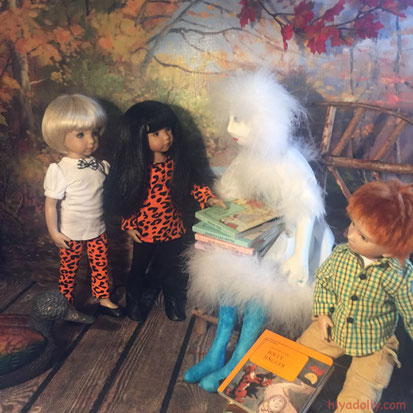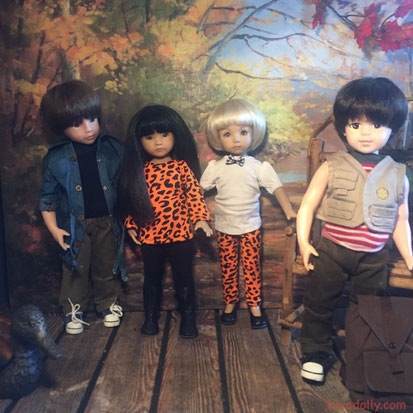 Chris and Will arrive with talk of things they have seen up the Forest Path.
The Halloween Tree, pumpkins, a black cat...
---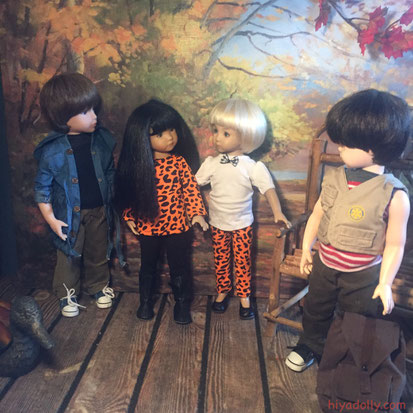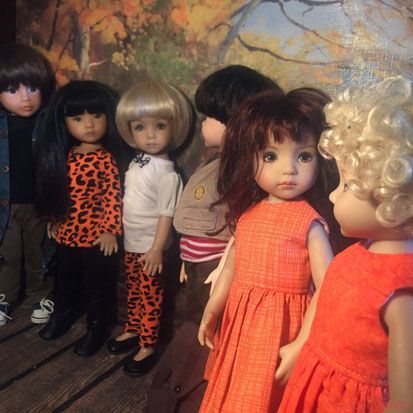 ---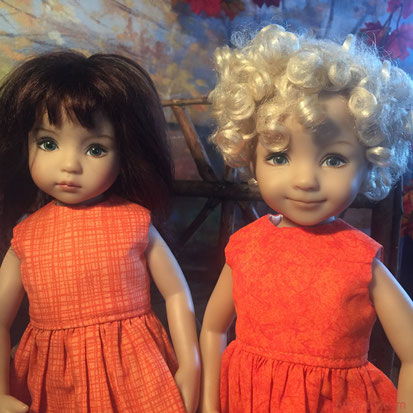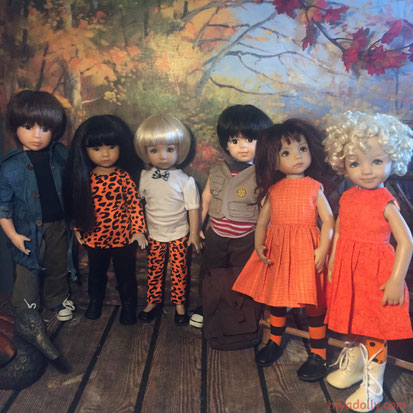 ---
Rosa and Birdy arrive with more stories..."We think we saw the black raven!
Now, if Sky and Uley had brought Halloween books, these kids might have stopped for a while.
But all they can think about is the fun coming up,
and as you can see, the girls are getting in the mood with October orange.
And what do you see, Rosa? We've heard talk of the black raven...