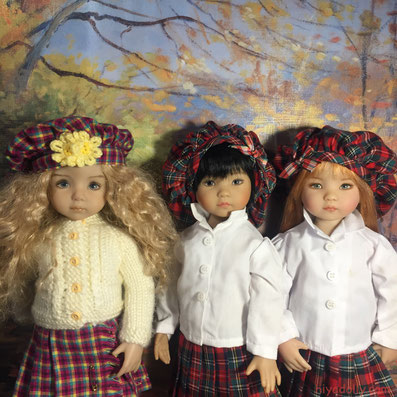 We did it! Look at Lula, Evie, and Scout!
All the Little Darlings are dressed for school days. And they are on the Forest Path, making their way to the schoolroom!
We gathered school clothes and laid them out for all to choose. Plaids, pleats, button shirts, corduroy, cardigans...I felt positively nostalgic! Not a pair of jeans in sight!
But my cooing over the classic outfits encouraged some of the girls to reach way back in time for school clothes. One might say western settler school wear...
Scroll down and you'll see what I mean. Xennia, you look adorable, but a nice flare skirt and t-shirt would have been fine!
---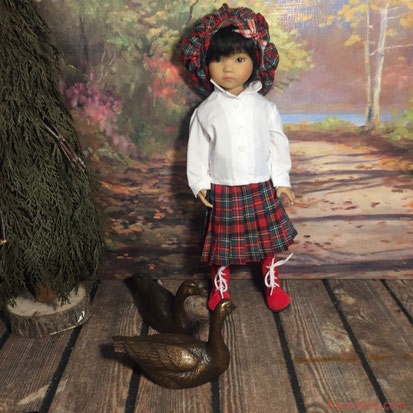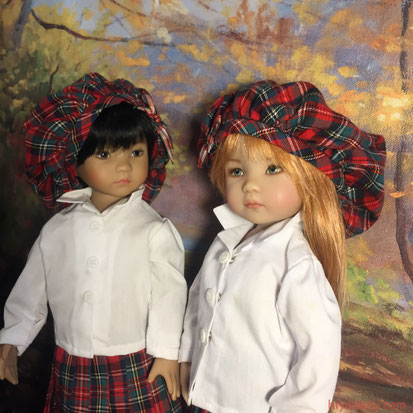 ---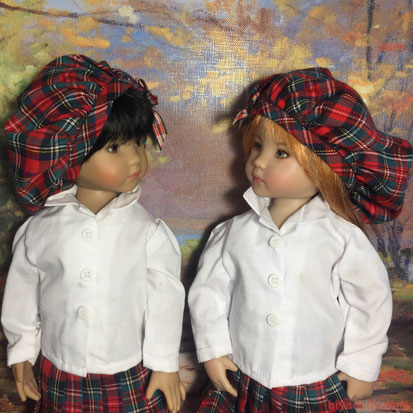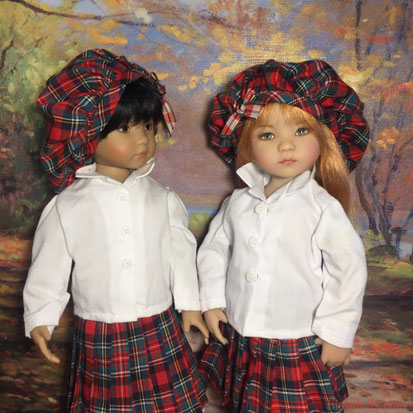 ---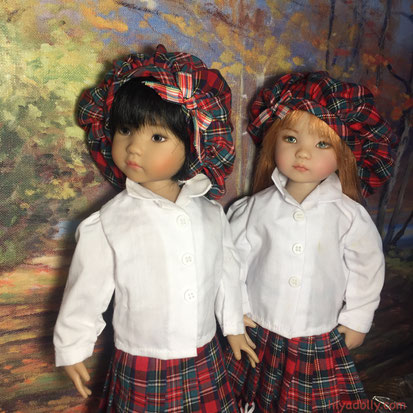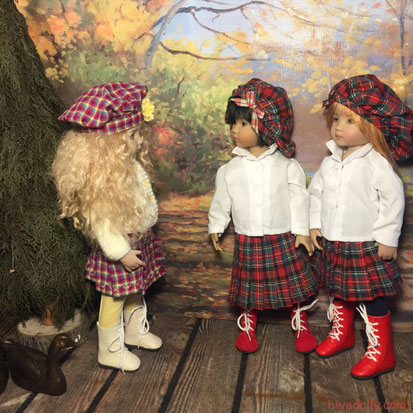 ---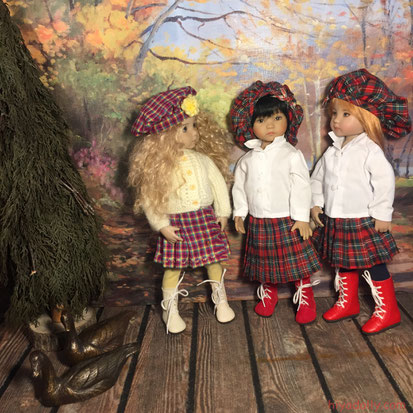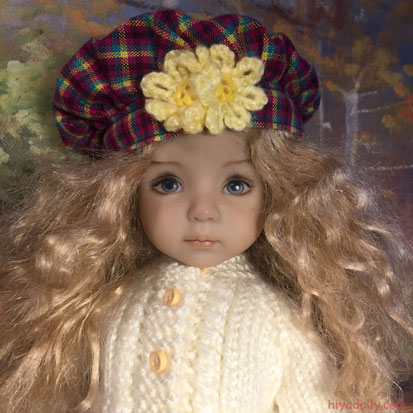 ---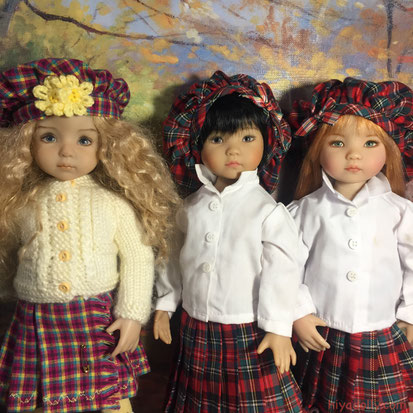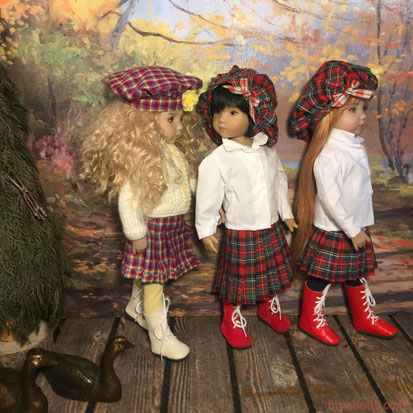 Buddies, these three are first, looking to get the best seats.
Can anyone say competitive?
---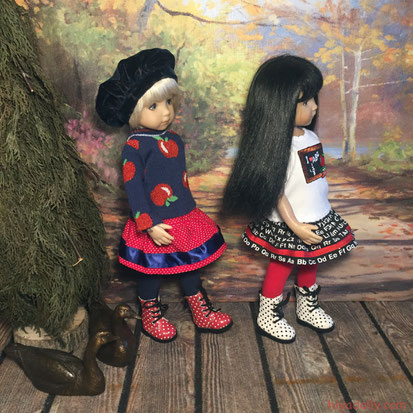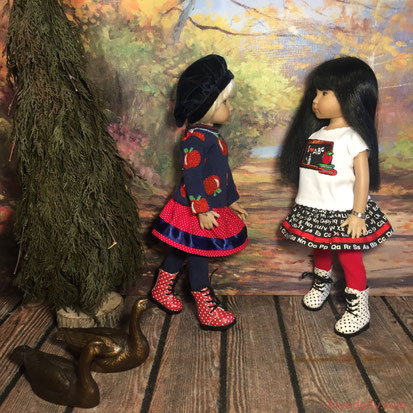 ---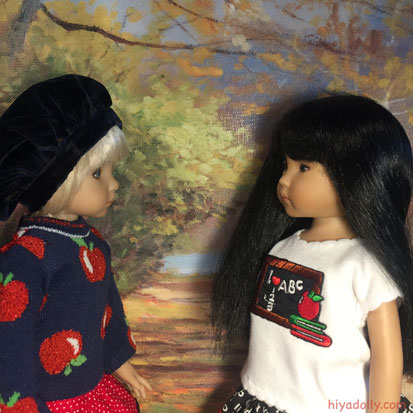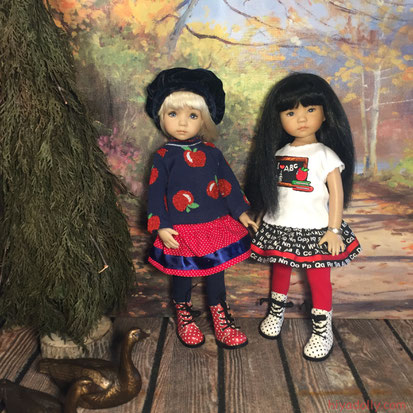 Pearl and Anna Zoey nab the school-themed outfits.
They are all in...
---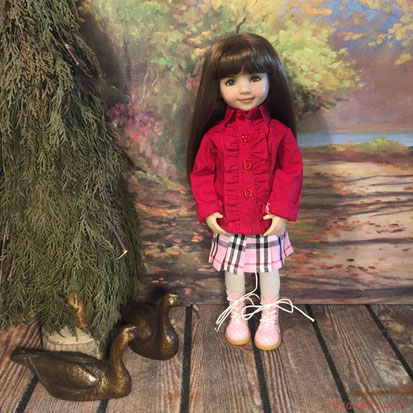 ---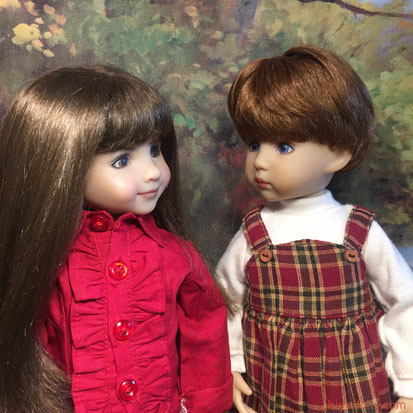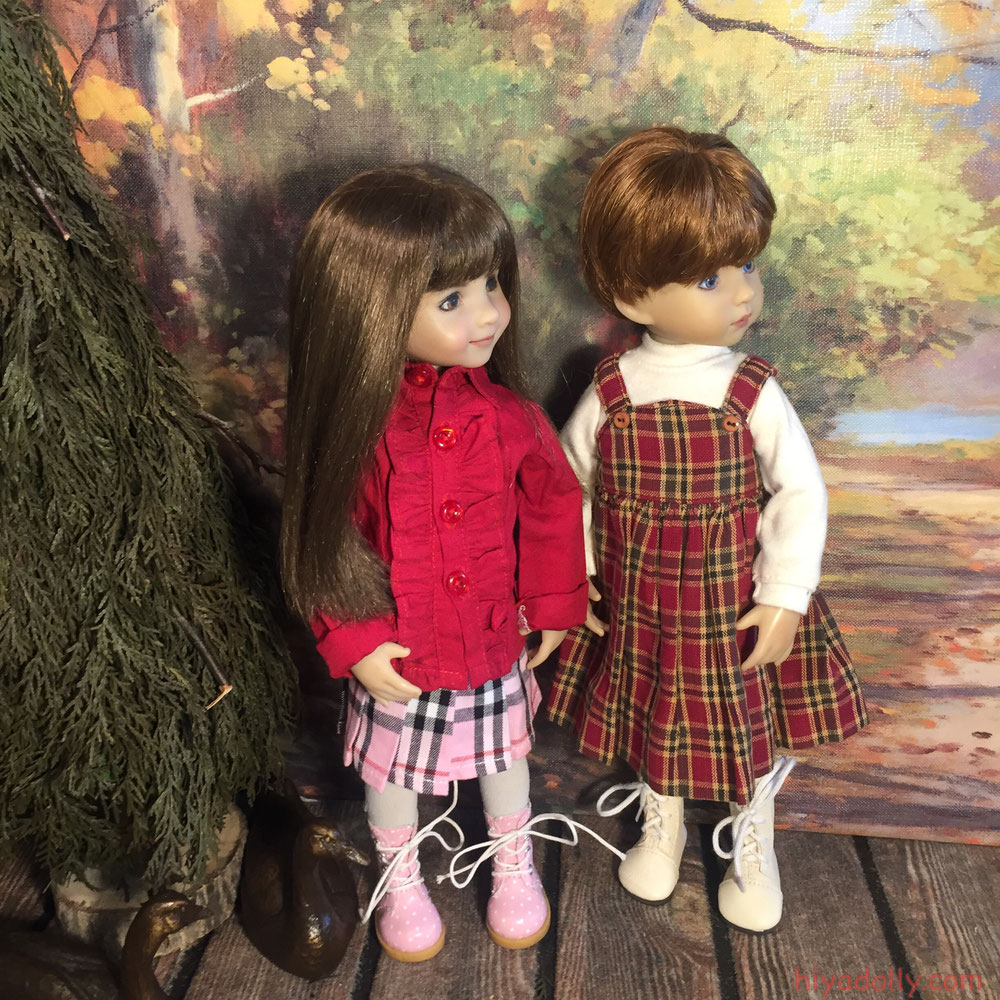 Sweet classics on Chantal and Fig.
Pink plaid! Nice touch!
---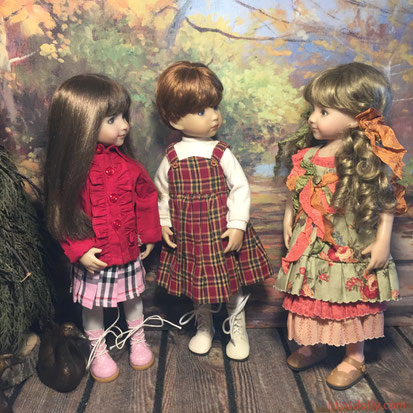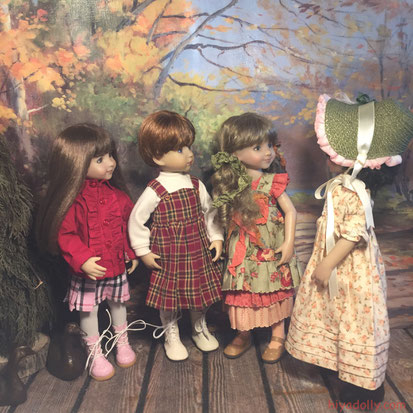 ---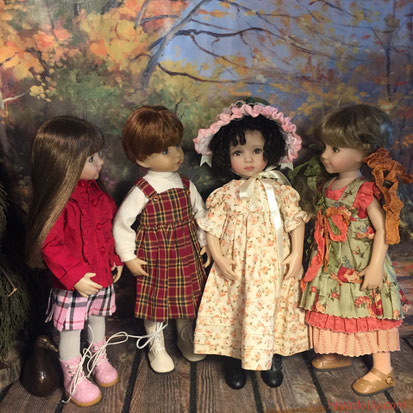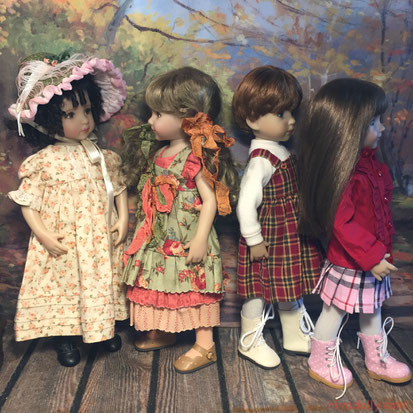 ---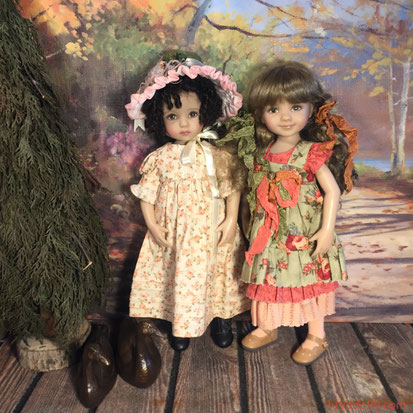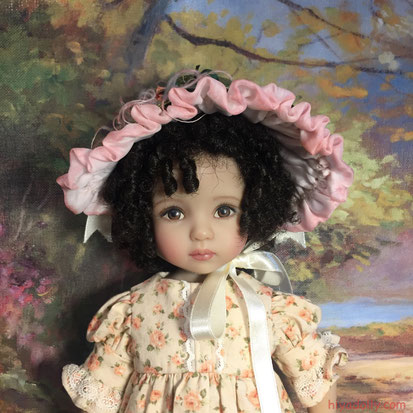 Tink and Xennia in outfits from another time.
Downright adorable.
Xennia, you know you can't wear your pretty hat in class, right?
---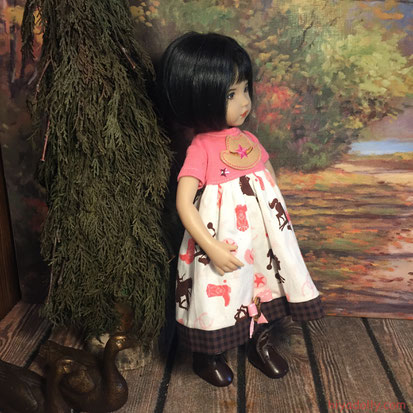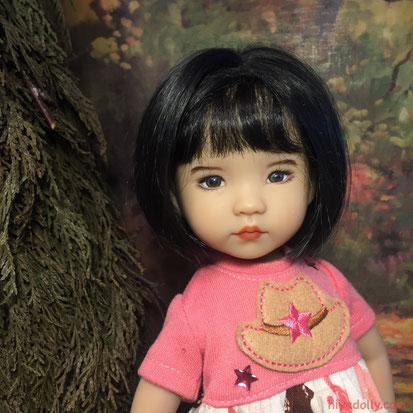 ---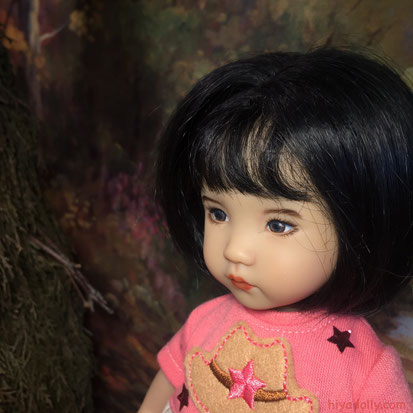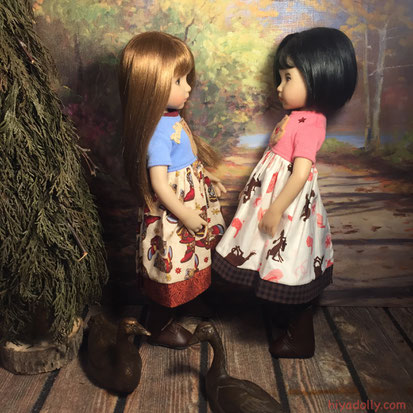 ---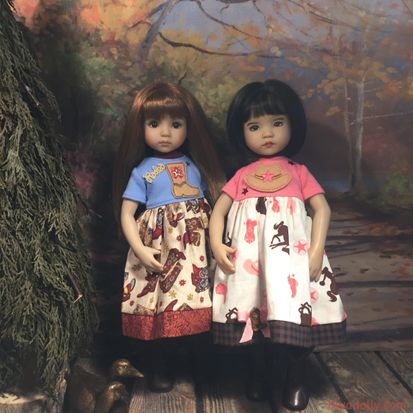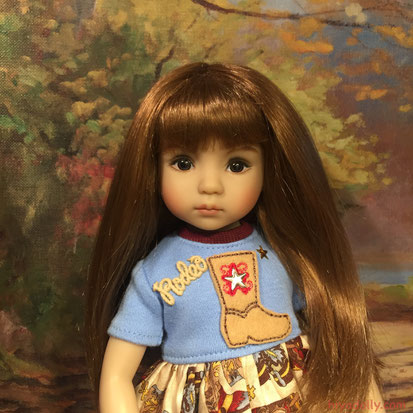 And Jiyoon and Maggie finally got to wear the rodeo outfits,
usually in high demand in the fall around here...in this neck of the woods.
---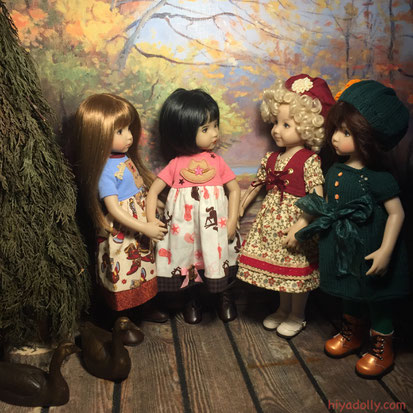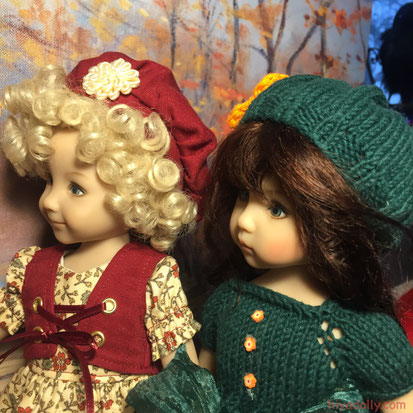 ---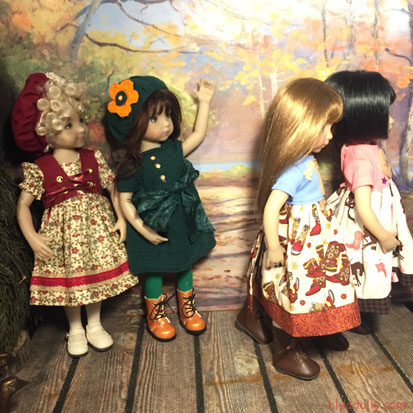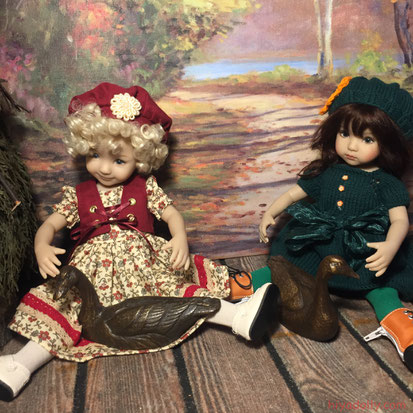 Of course, Birdy sits down with the brass geese. 
And buddy Rosa joins her...
---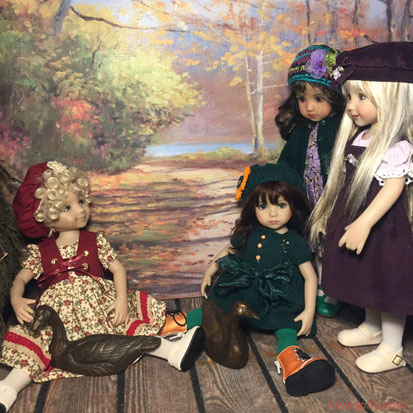 ---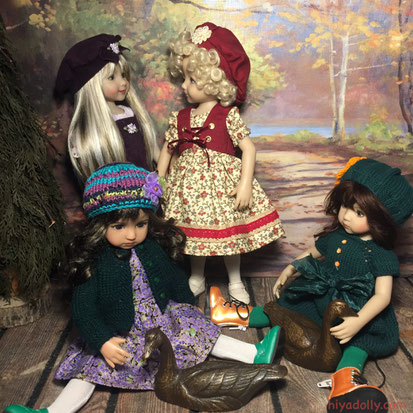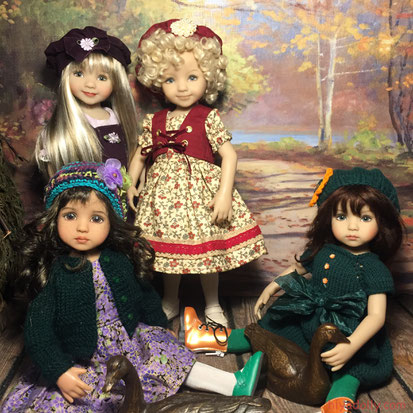 ---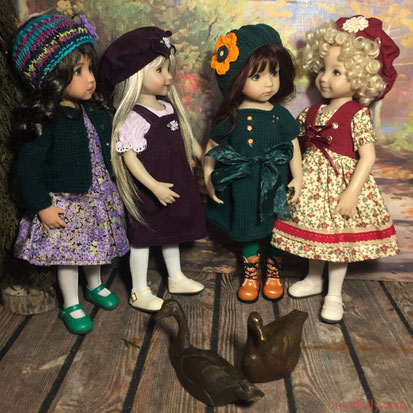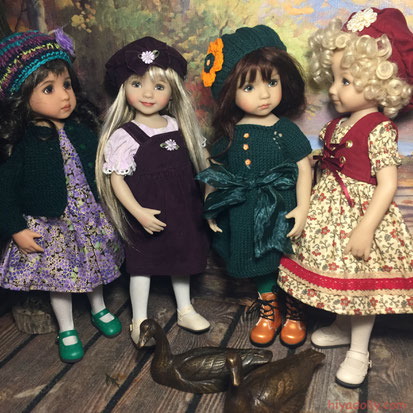 ---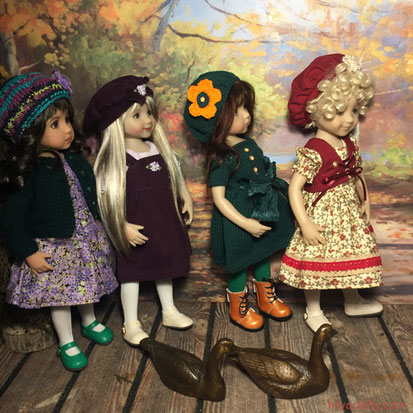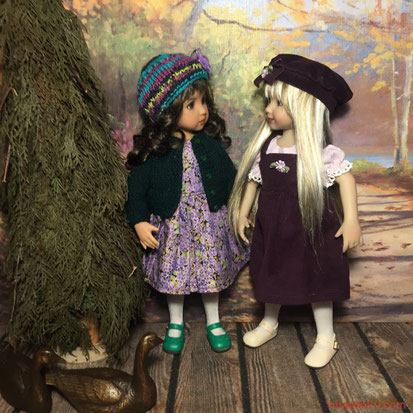 Little Indira and her kind friend Em, both wearing fall purples.
Sympatico...
---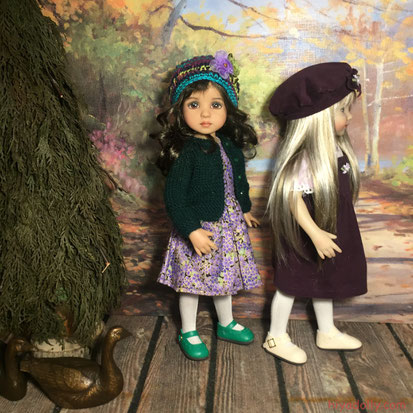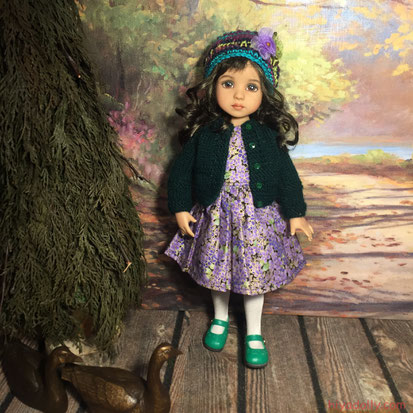 We got them this far!
Keep going girls! Don't stop now!
It took me so long to convince the kids to get back to school this fall, I had to get creative...
Our schoolroom has been set up in the Magic Library this year.
That convinced the kids!
They love that room, and will agree even to fraction lessons happening,
if they can hang out in the Magic Library.
As you can see, we are ready!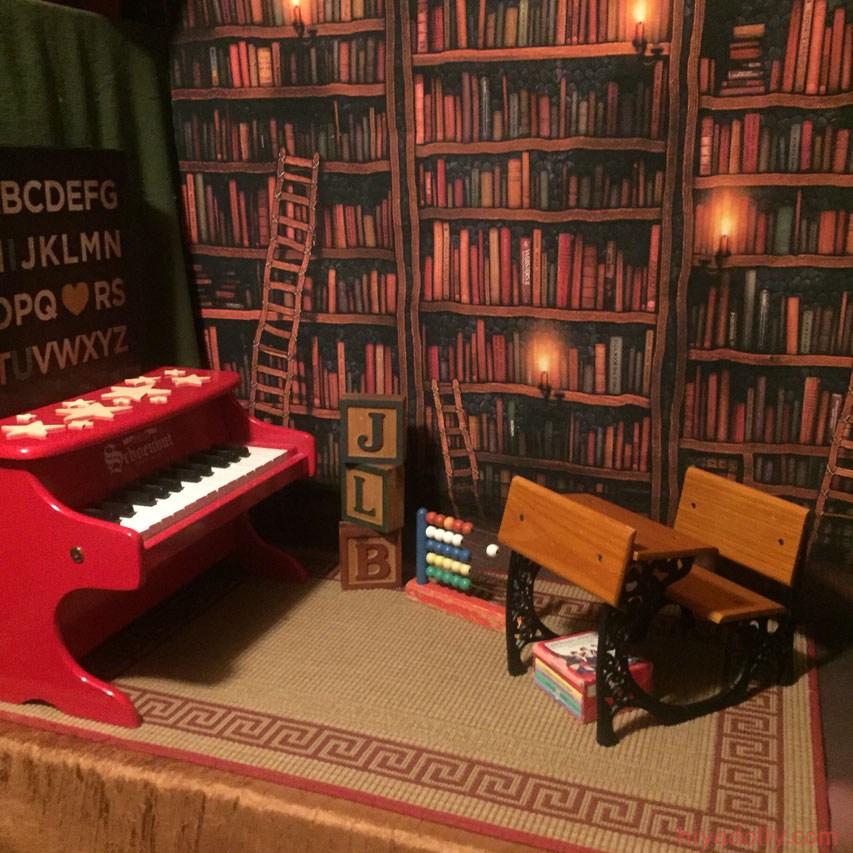 But before we leave the Forest Path, the boys arrived just as the girls were leaving...