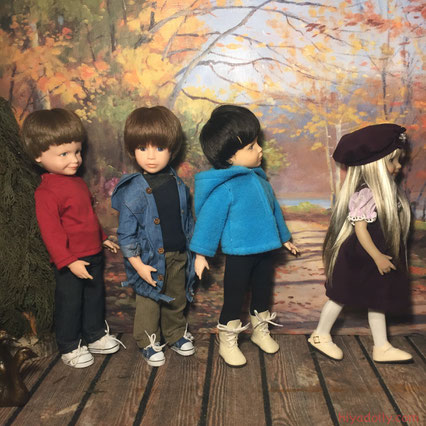 Off to school, boys!
The boys figure, if the girls are finally going to school, they will too. Why not?
Nothing wrong with learning fractions and geography, right? Always useful to divvy up piles of candy, and pour over maps at their clubhouse!
And they can hang out with the Little Darlings, where the action is! 
Badger, Chris, and Douglas watch the girls make their way up the Forest Path, to the Magic Library...
---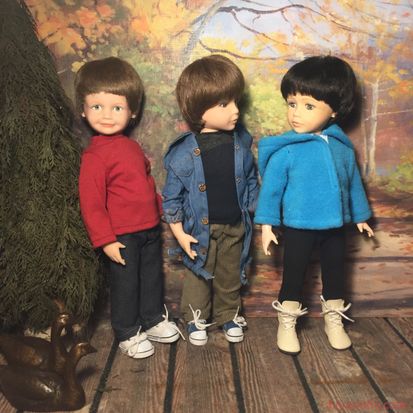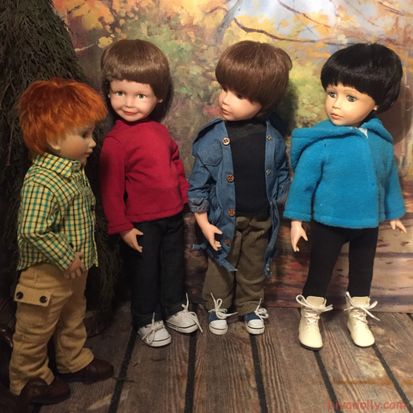 ---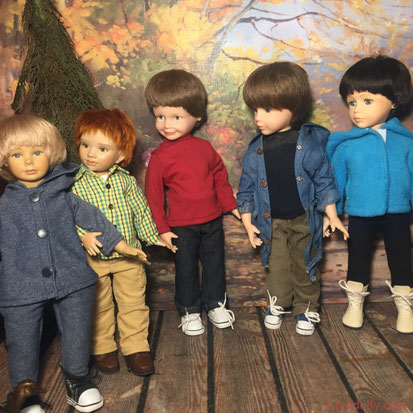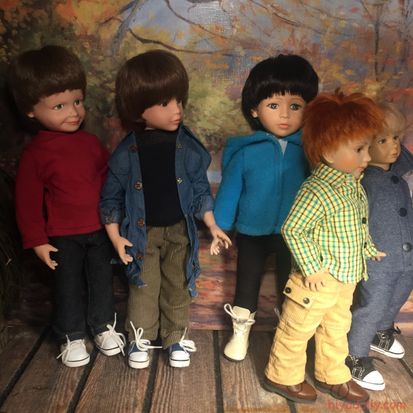 Even the little boys are ready to get to class.
Bobby and Uley are the first of the young kids.
That makes us hopeful that the little girls might be getting ready too!
I feel dizzy with success...
On your way, boys!
I can't decide whether to follow them and check what the Darlings are up to in the schoolroom, or double back to make sure the little girls have school clothes laid out.
Last time I saw them, they were all taking baths,
playing with the floating toys they brought home from the beach...