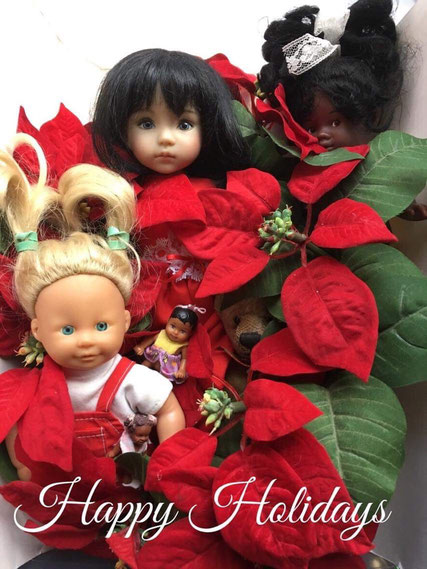 Conner and her Detroit friends say hi!
Dolltown's Little Darling, Conner, was sent to the Fashion Doll Stylist's Design School for Girls, in Detroit.
This is Conner's 2nd Christmas there, and she is loving it! Conner checks in to say hi to her Dolltown friends... 
Thanks, April! It is so fun to see Conner's life there at the Design School. We can see she is in the thick of the action with all the gorgeous Fashion Dolls!
And Conner has her own buddies! A diverse group of April's family dolls.
Our girls here are pouring over the pics...
---
First of all, look at that bunch of buddies! 
Conner may miss her Dolltowners sometimes, but she sure isn't lonely! 
Look! There's White Elf, who traveled with her all the way from Dolltown to New York.
They kept each other company on the journey.
---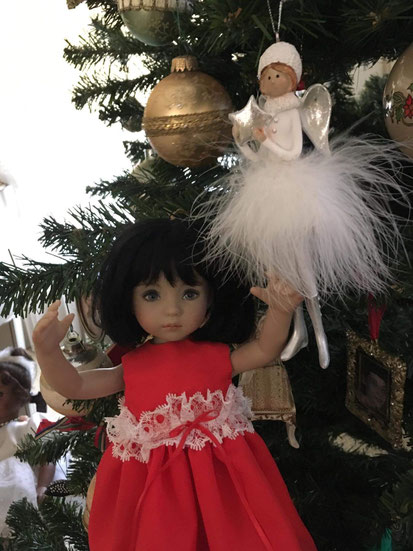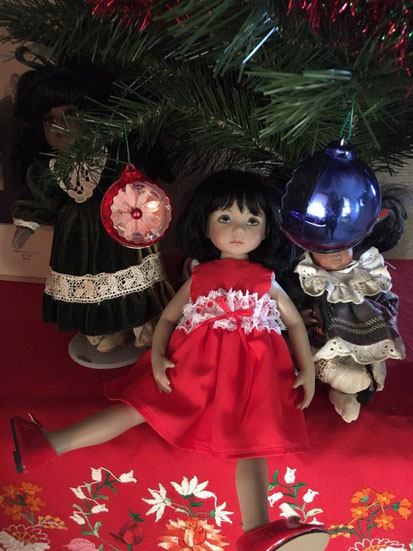 And it looks like April, Fashion Doll Stylist herself, created a beauty of a red dress for Conner,
 with white lace embellishment. Ooh la la!
---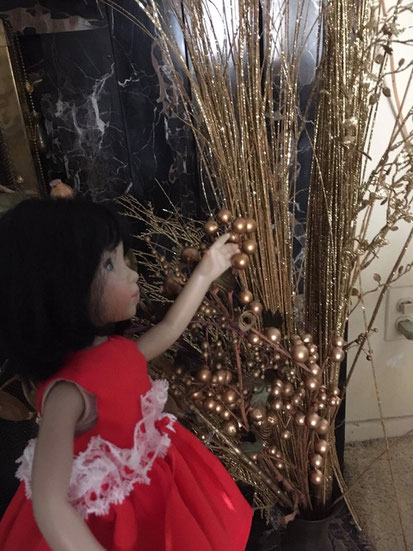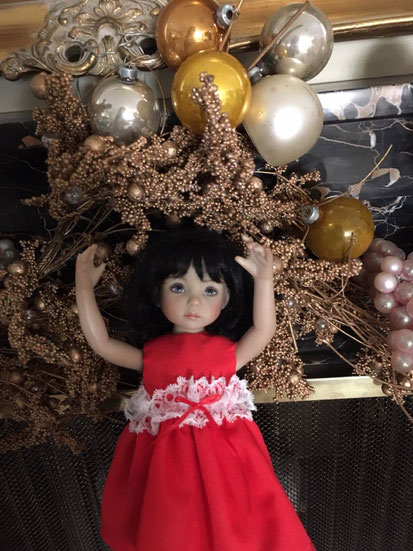 Now, has Conner been allowed to help decorate for the Holiday parties at April's doll filled home?
Perfect! Conner was sent to learn all about fashion design, fashion shoots,
and help with as much as she can!
---
Conner says she has even helped dress the beauties in their silks and sparkles for the parties.
Can you believe over 100 divas and dudes were dolled up for the events?
Check out one of Fashion Doll Stylist's Blogs for the lowdown on the Christmas prep and fun!
---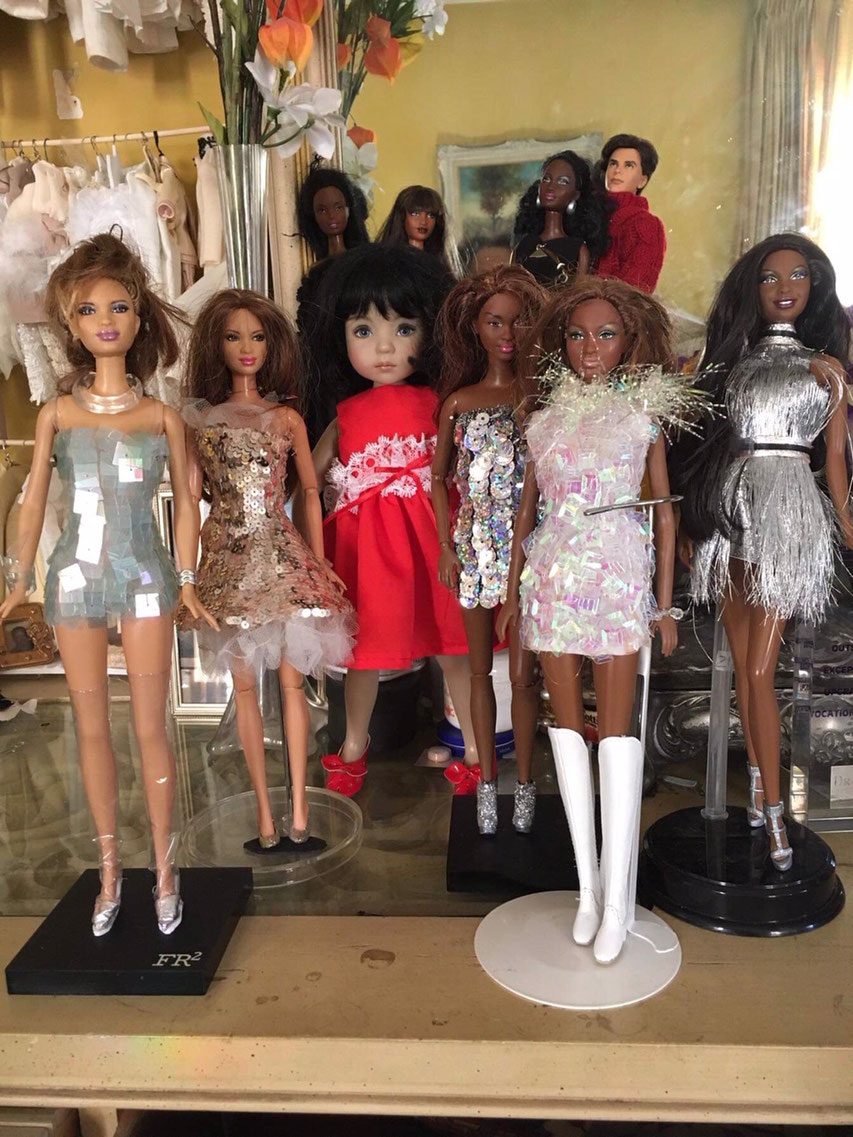 And April's blog about her sewing prep and tutorial for these New Year's spectacular dresses are worth a read... Lucky girl, Conner!
Here in Dolltown, life skills expert, Pearl, is trying to teach the girls to sew a simple button back on!
---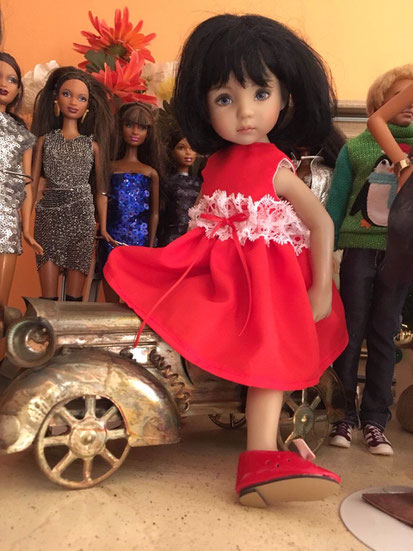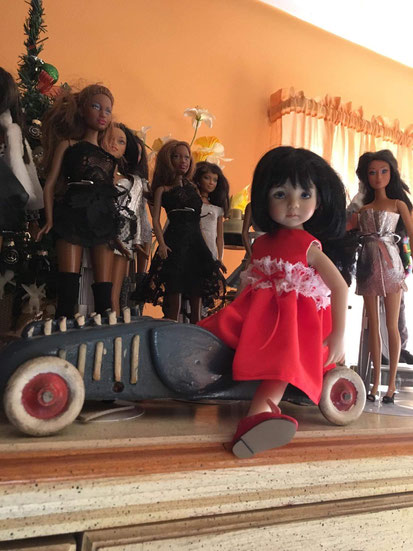 But even surrounded by Fashion sophistication,
young Conner hops the vintage vehicles for a fun spin.
Thanks for the photos, April and Conner!
Have some fun because I know you'll have clean up when the parties are over!