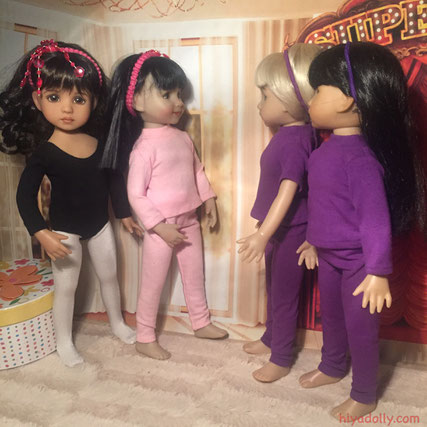 Anna Zoey and Pearl arrive to do yoga with Indira and her bff Desiree!
They wear matching purple yoga outfits to do all the poses Indira will show them.
Now, the Dolltown Little Darlings have been doing yoga for years. But since Indira arrived last spring, the girls have become more focused and have learned more poses.
They don't want their dolly limbs to become stiff. And we all know that yoga is calming and good for relaxation. So, the girls are convinced that doing their poses all the time helps them all get along.
Who am I to disagree! We need all the get-along help we can get! Even bff's have tiffs!
After Anna Zoey and Pearl are done their session, more girls come for yoga!
---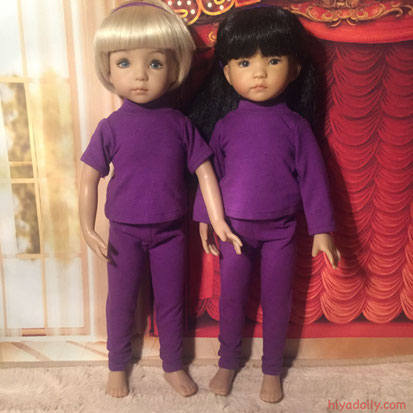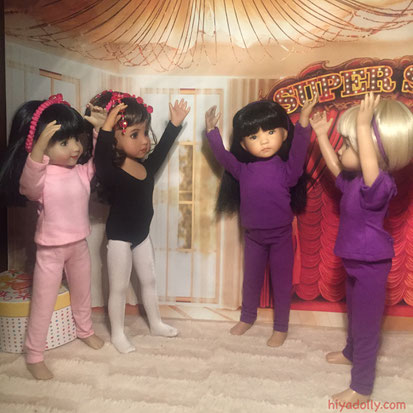 ---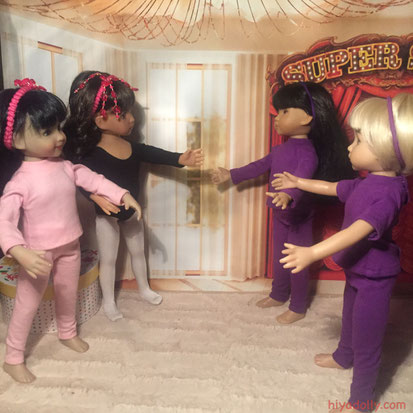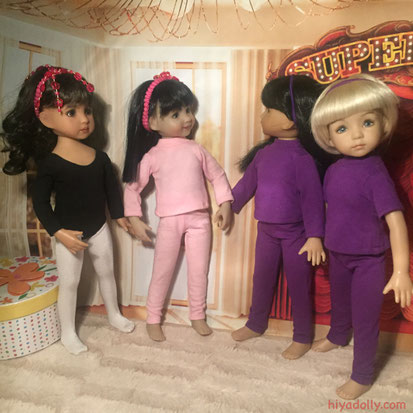 ---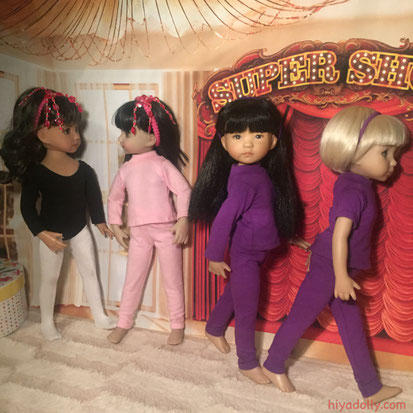 ---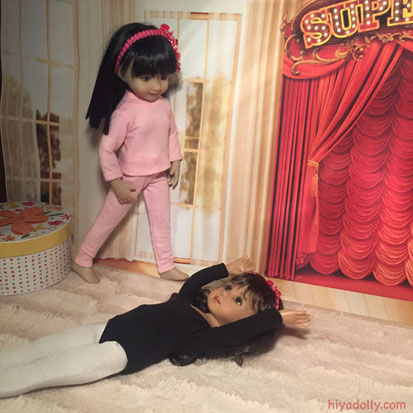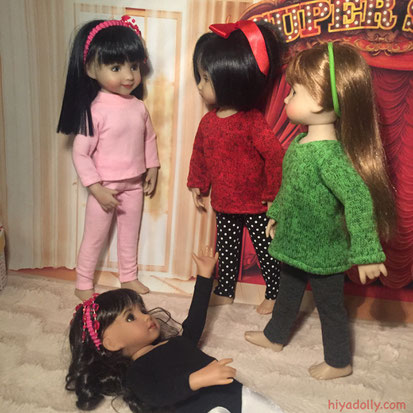 After a short break, bff's Jiyoon and Maggie show up for their yoga class.
Floor yoga! 
---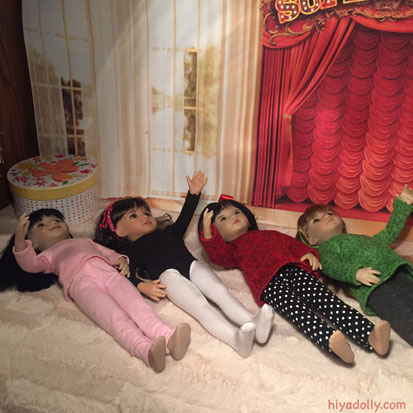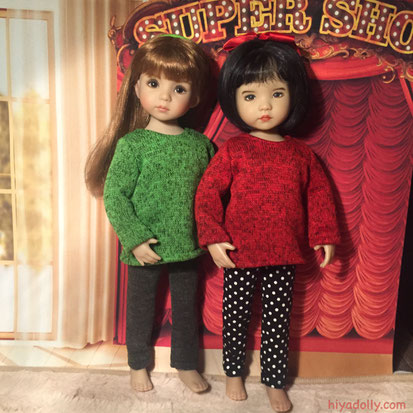 ---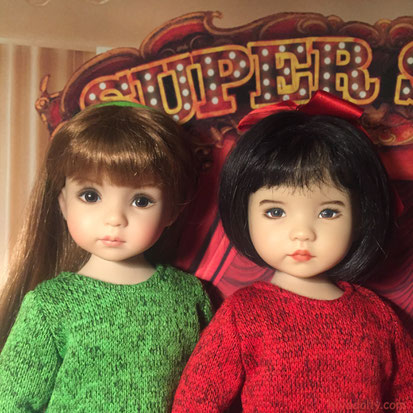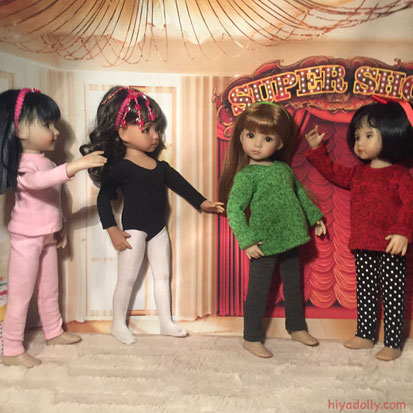 That's it for these two! They are hurrying off mumbling "Valentine's Day..."
---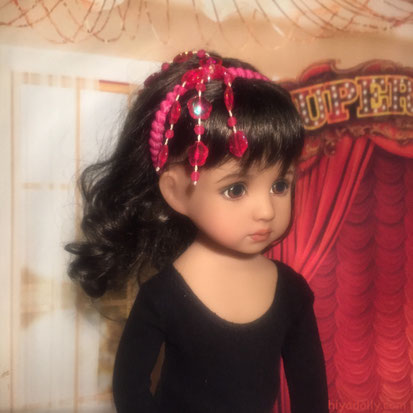 These two haven't spent Valentine's Day in Dolltown.
What will it be like?
No time to ponder! Here comes Birdy and Rosa!
---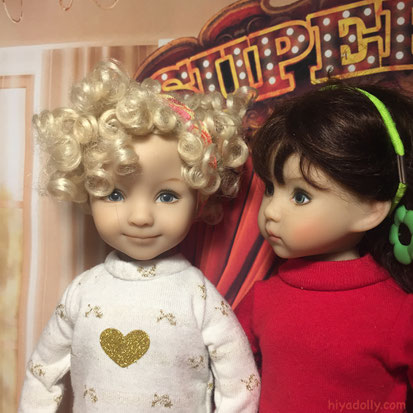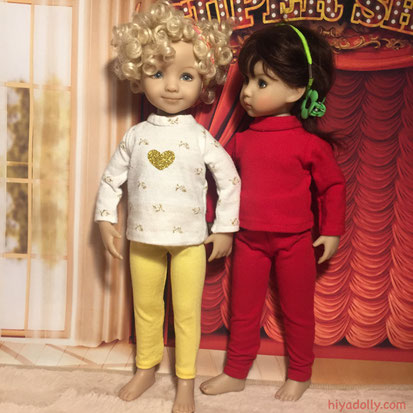 ---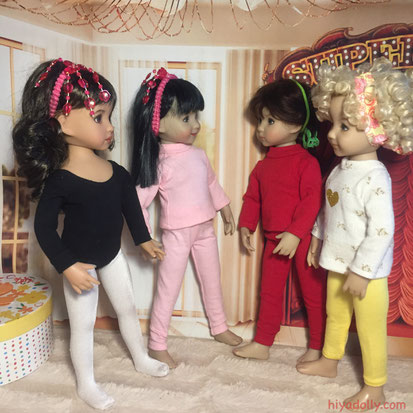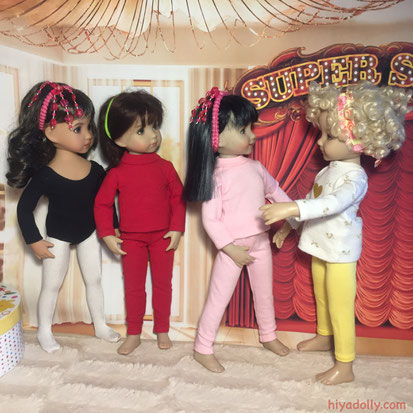 They are excited to see Desiree!
She looks a lot like Birdy with her green eyes and sweet smile!
---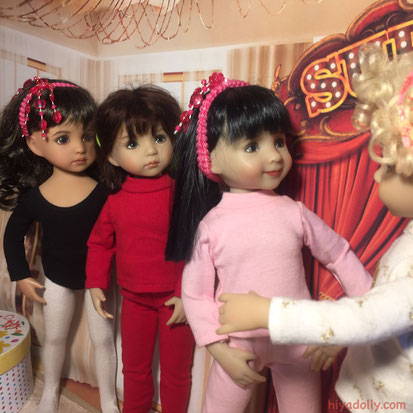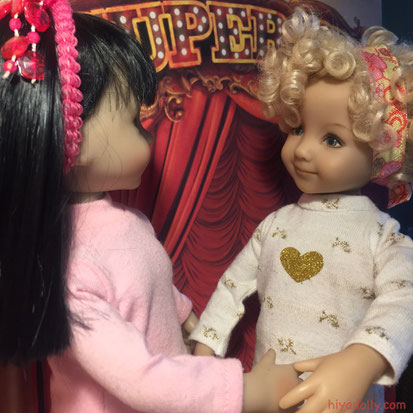 ---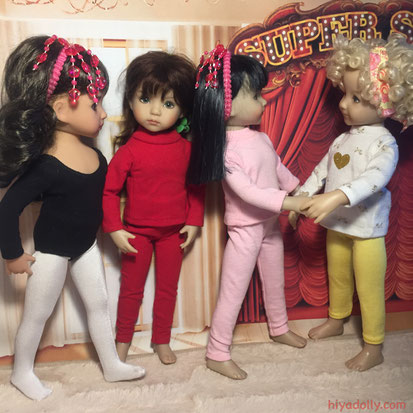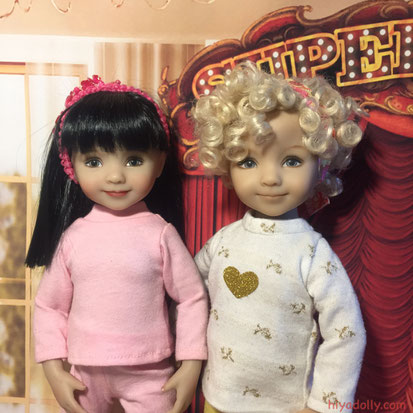 ---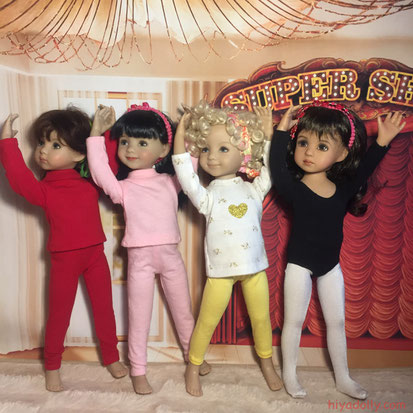 ---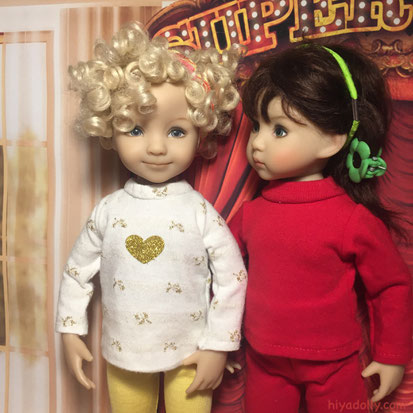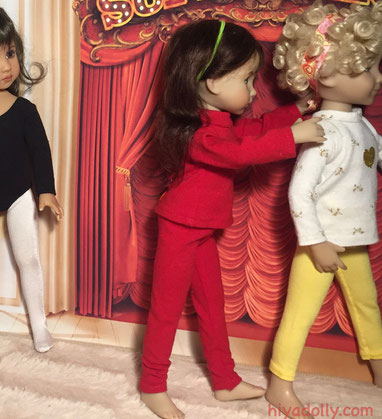 "Are we still best friends?", Rosa asks Birdy.
"Of course!", Birdy answers.
And off they go!