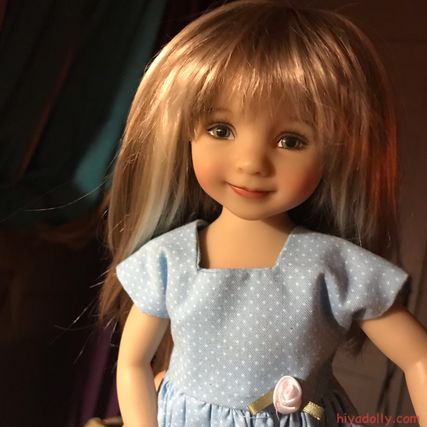 This pretty Little Darling arrived last year, from Canadian doll artist, April Norton. 
We asked, "Who is she going to be here here in Dolltown?". And she has transformed a couple of times, from Em, to Desiree, to Dove...
We called her Em, at first.
Because she would say, "M is for Magic"
And the name she came with began with "M".
That would do until we figured out who she was.
---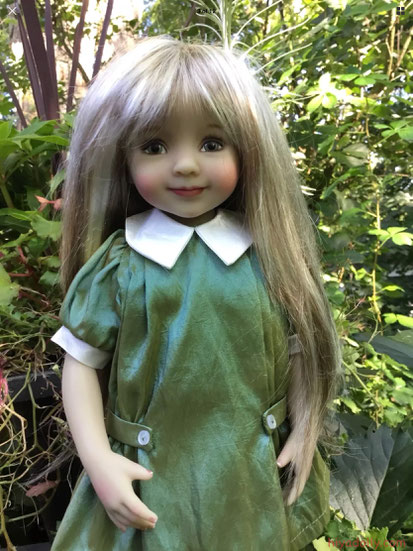 Here is her market photo, in the green dress she came in. I have admired doll artist, April Norton, for years. I have read articles about her in the magazine, "Dolls". And I saw lots of her work on the doll groups.
What a pretty, happy girl! And we loved her cat eyes... I loved her story, and her sweet face. And I knew I would someday make room for another Little Darling smiler.
The day came. We succumbed.
When she arrived, we popped her in one of our first Dolltown dresses, introduced her to the other "Sculpt 3's", the smiling Dianna Effner Little Darlings".
---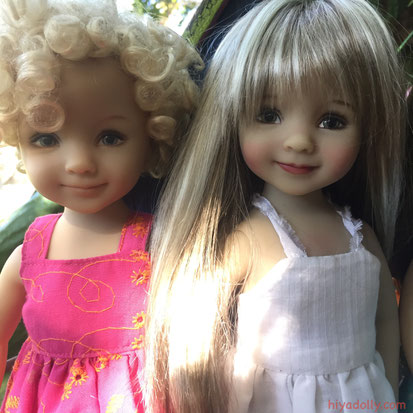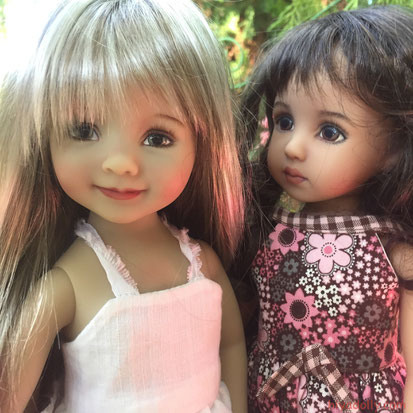 Em looks a lot like our Birdy, who we love dearly.
And big-eyed Indira took a shine to the new girl, which we hoped would happen.
Friendships happen all the time in Dolltown.
Some would say friendship is Dolltown's throughline...
---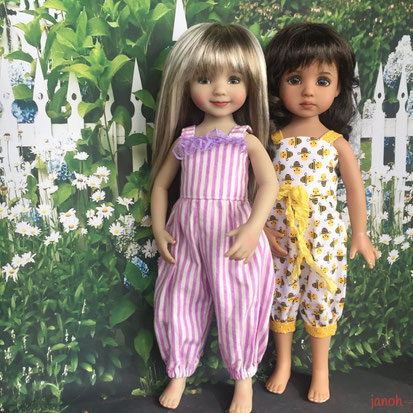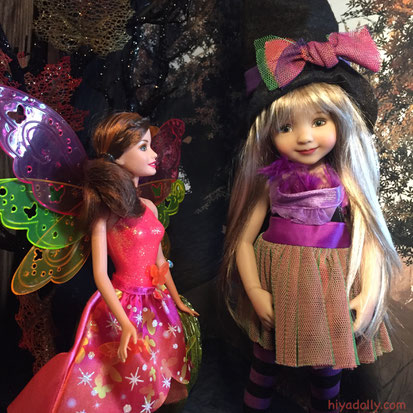 Here are some photos of Em through the months she has been here...
---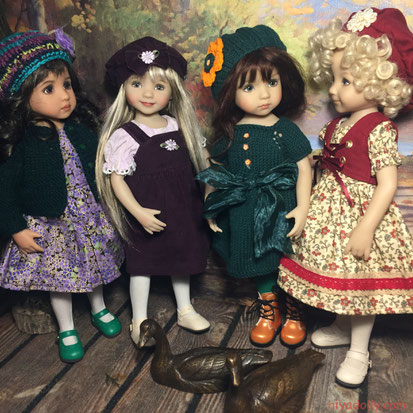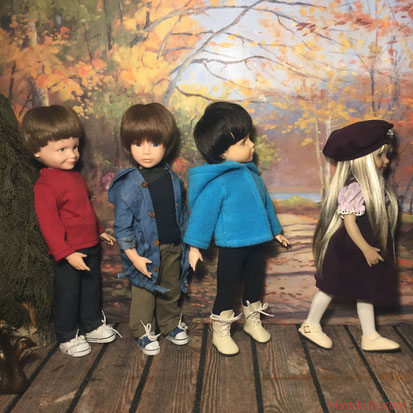 ---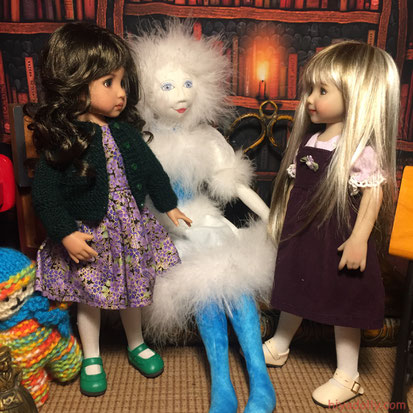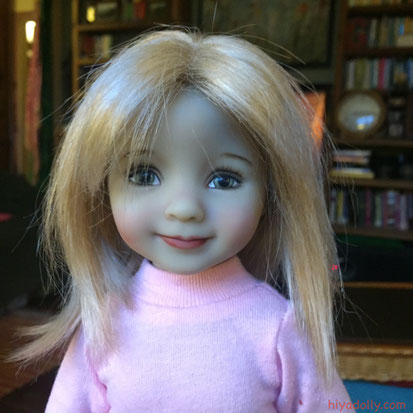 After spending time with her, it was time to decide her name, and her Dolltown persona.
---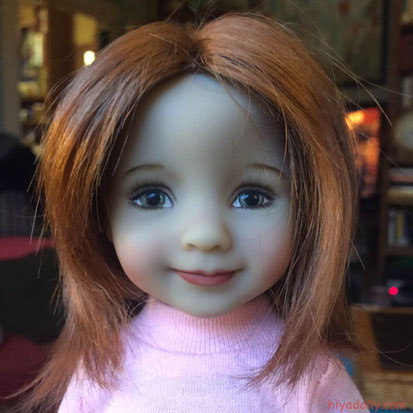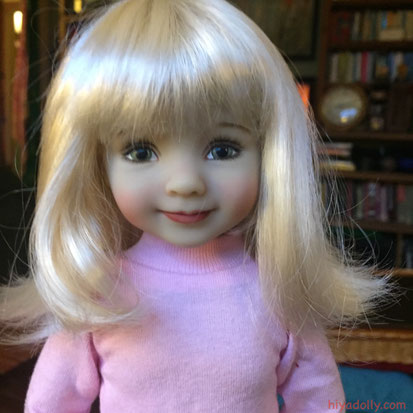 ---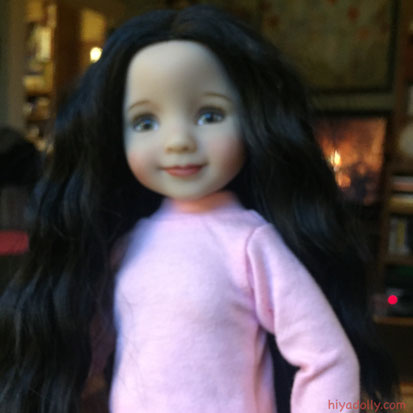 Hey, wow!
So many reasons to love this black "Yuri" wig, one of our favorites!
So, we tried it out, for a couple of months!
---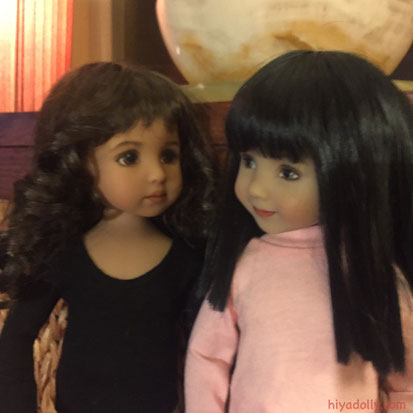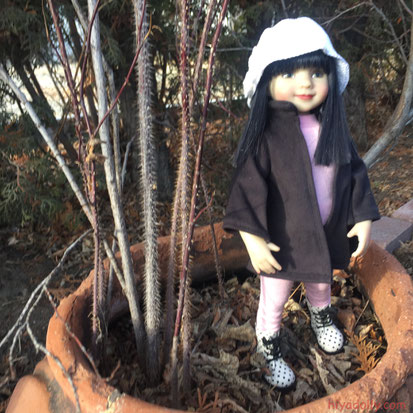 ---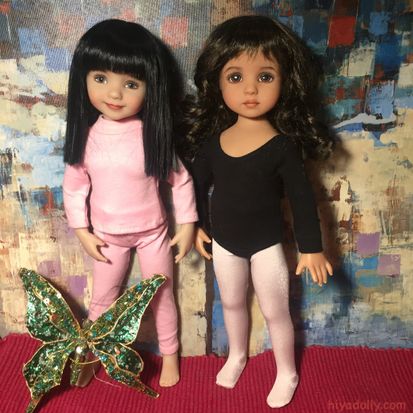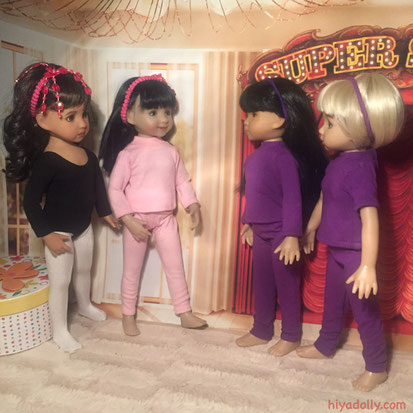 We chose the letter "D" for this girl, and called her "Desiree".
---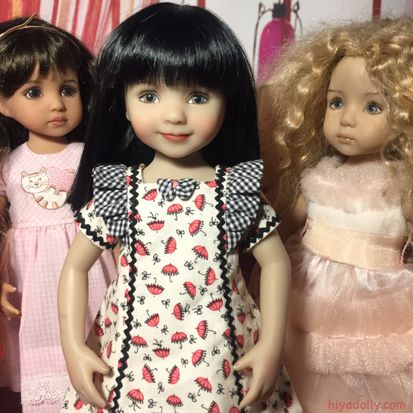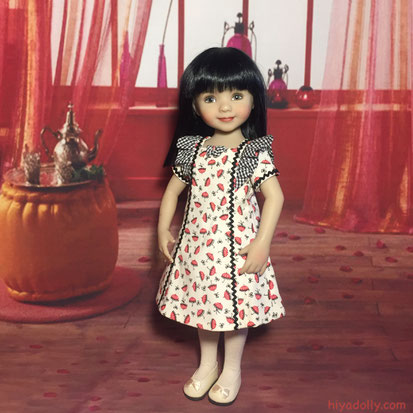 Stunning in this black wig!
We love it, and have so many reasons why this look works for us!
Don't we love a black haired, green eyed smiler!
---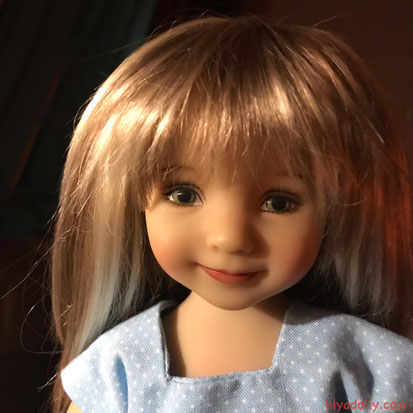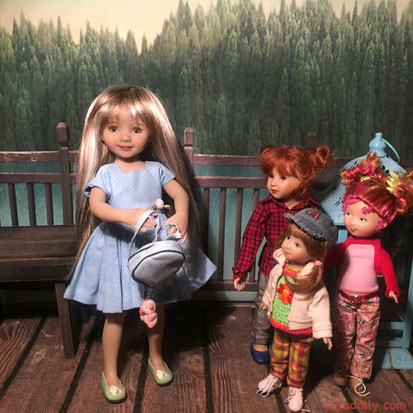 In the end...
Wait, it's not the end! But at this point, we have settled on this magical girl.
And we call her Dove, still a "D". (The naming of Dolltowner's is another story!)
Back to our Spring story...
And Dove joins the little girls.