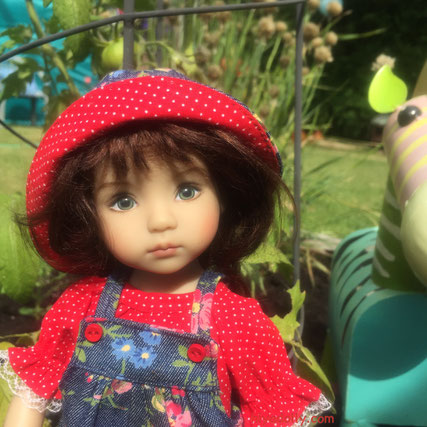 Rosa heads out to our little garden on this beautiful May morning.
She feels garden-appropriate in this overall outfit. Recently Hiya Dolly won a small photo contest! And the prize was an adorable outfit from Jayne Cruze Smith. Wait for it!
And two more outfits arrived with the prize, both perfect for spring gardening!
Rosa is ready for action with her shovel and a sweet plant to pop in to one of the little pots.
Garden Horse keeps an eye on Rosa while she gets busy. Thanks, Garden Horse!
---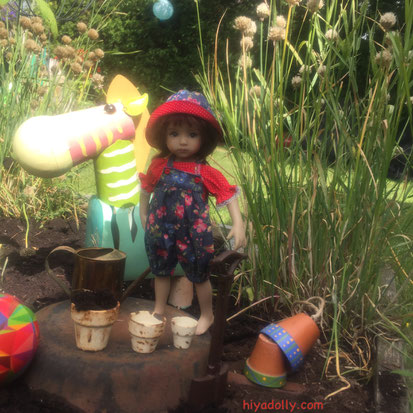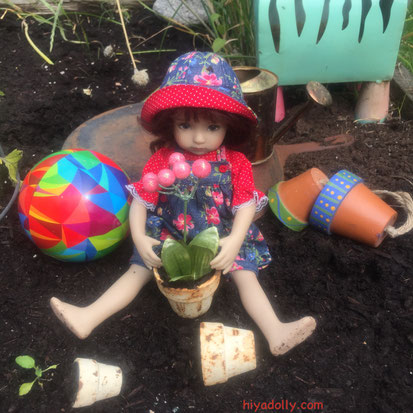 ---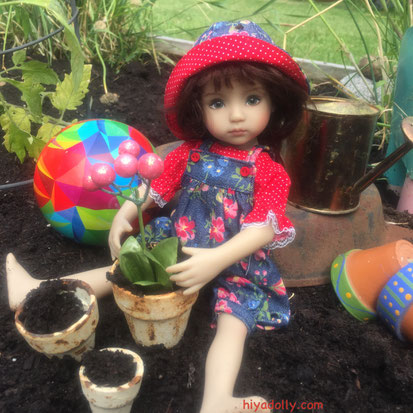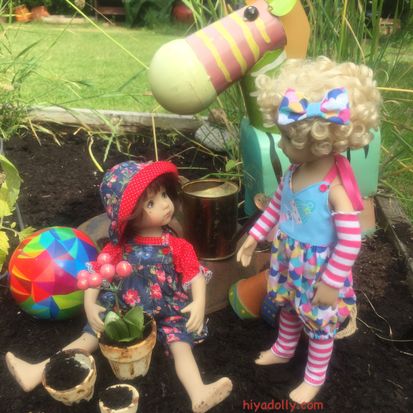 ---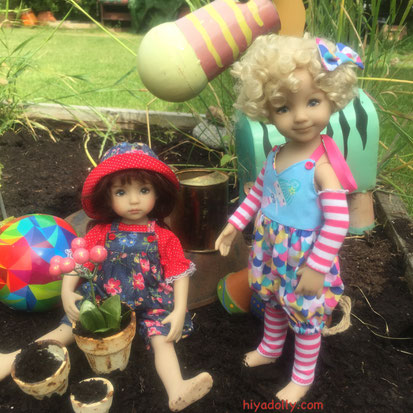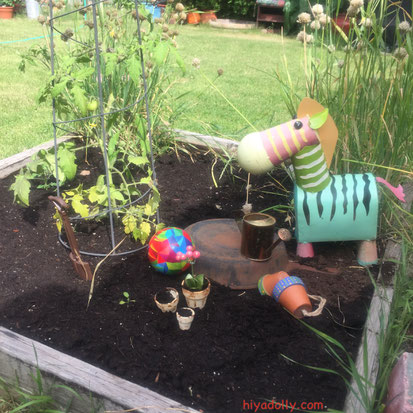 Birdy shows up in our darling prize outfit from Jayne!
"Come on, Rosa! Time to clean up and change!"
Time to find favorite sundresses and then it's back to the garden soon!
Then Rosa can see if her pretty pink berries (flowers?) have grown.
Don't forget to water, Garden Horse! I'm busy...