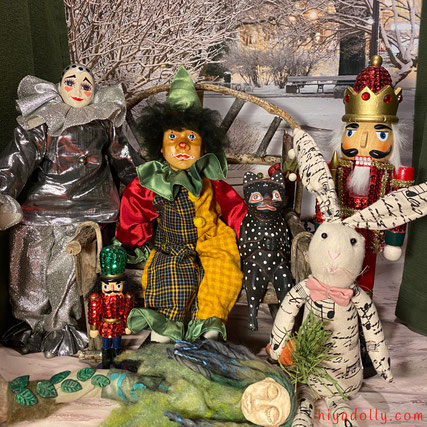 Look who's out and about in the Winter Park!
It's Kasma the Clown and friends...
Sparkle Nutcracker and his little buddy have spread the news.
They are on their way to Dolltown Abbey, for a very special occasion!
And everyone who's here is excited! 
Is it true, that Iple Lee has opened up his very-private-library for Christmas celebrations?
What has come over him?
And how will we all fit?
---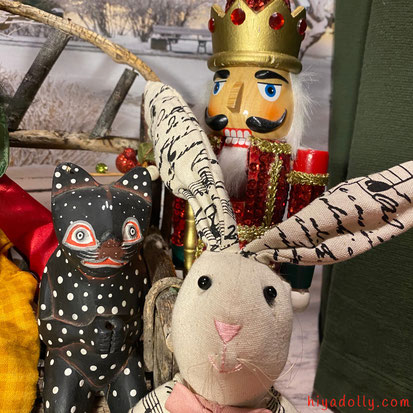 Bunny, with his big ears, was nearby when Sparkle Nutcracker got the word he was needed and to head up to the Iple's home, Dolltown Abbey.  Bunny whispered to Jazz Cat...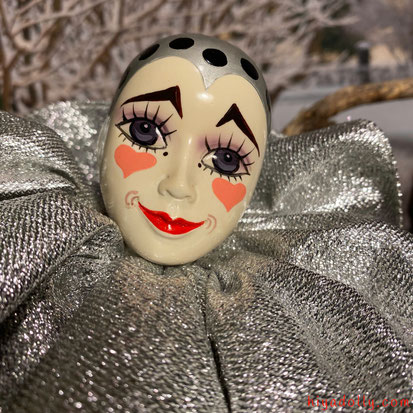 ---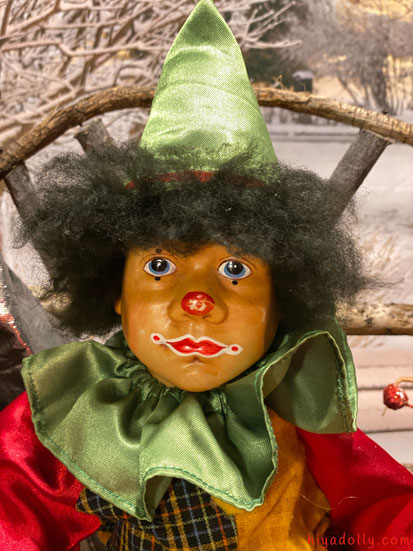 ...and Kasma the Clown...
...and Crone, who was resting in the corner...
---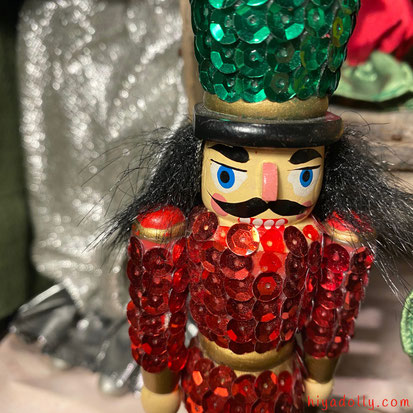 Little Buddy Sparkle got the word too...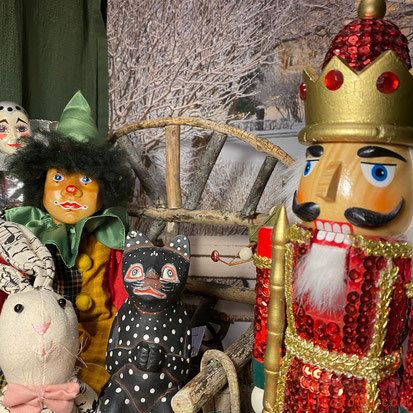 And together with Sparkle Nutcracker, got ready to head across the wintery meadow.
We are needed!
---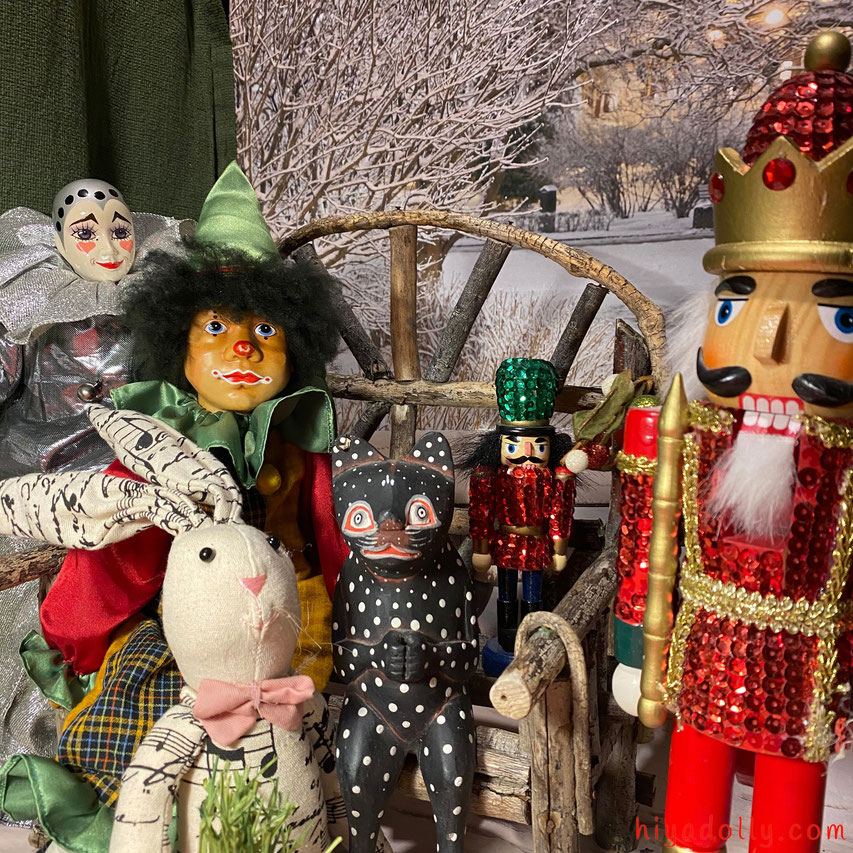 "We want to come too!", said all the Dolltowners.
I have got to head up to Dolltown Abbey and see what's going on for myself....