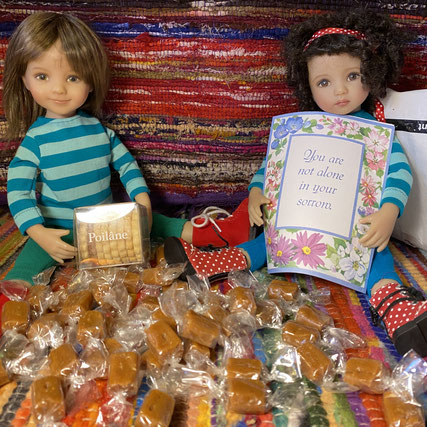 Little Darling friends, Tink and Xennia, were first on the scene when a package arrived from a special doll friend.
When times are tough, friends send candy and cookies.
Earlier this month my husband of thirty years passed away, after a long period of compromised health.
So, I am without a great companion by my side. Gordie, a smart guy who entered into discussions of doll collection, doll collectors, doll history, doll stories with the same attention and thought that he brought to other favorite interests- cooking, literature, sports, ethics, humor.
I miss him, and I'll miss his input....
I am very grateful to all my doll friends, my doll groups on social media, my doll contacts over the last 5 years for all the delight and warmth I have received. The doll community is a warm community and restful in its own way. The doll world is a pleasant distraction. Great focus on beauty, fun, curiosity, and creativity. 
At the moment, my doll focus gives me enjoyment I need at this time. So, thank you to all my doll people. Thanks for your reach outs to me from all over. I appreciate every virtual hug and kind word.
And thank you April FDS, for keeping my love of dolls, photography, and storytelling alive when I wavered and Dolltown got quiet for a while.
For now we are good. 
Especially with a package to open from Auntie April!
Tink and Xennia are all in...
---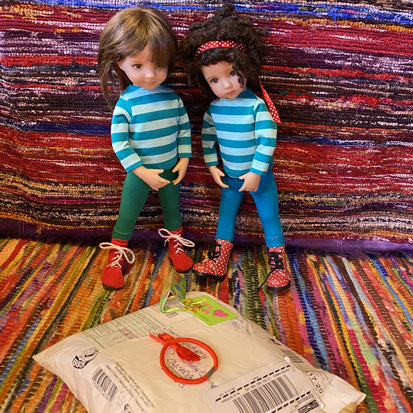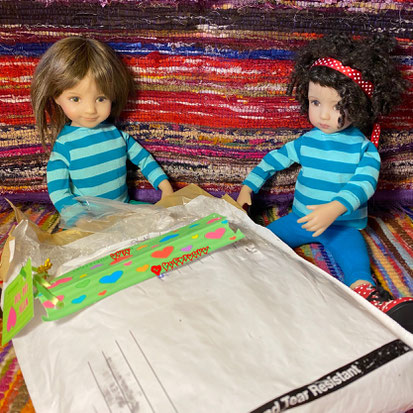 It's a small package, but not to Tink and Xennia!
"It could be an elephant." says Tink.
---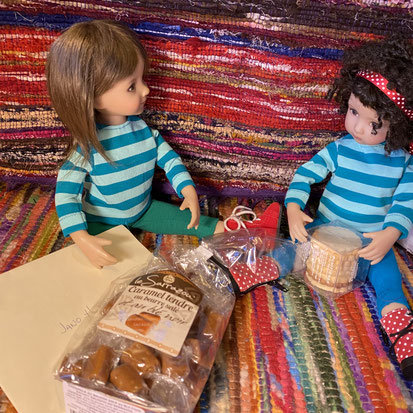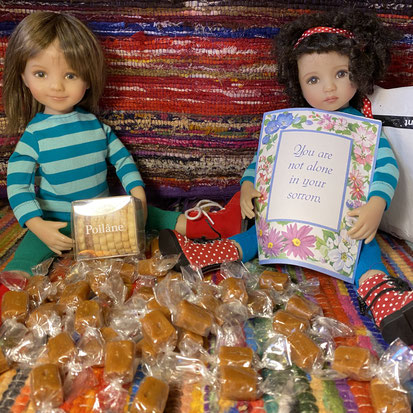 "What's better than an elephant?" asks Tink.
The girls make quick work of the packaging...
Aw, a card for me! 
---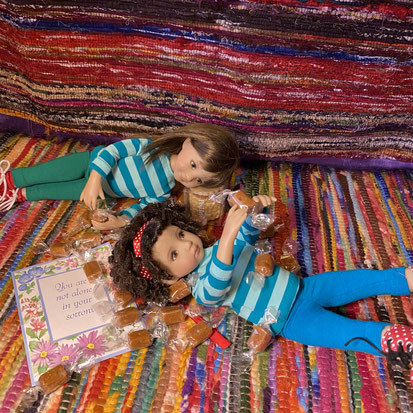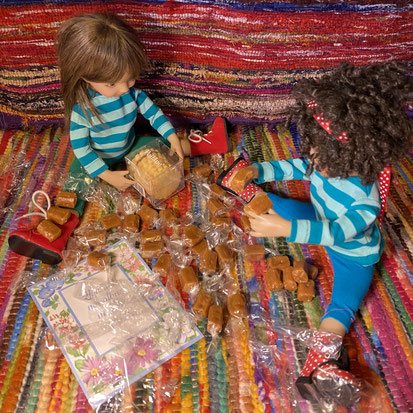 Yummm. French caramel toffees! Easy to unwrap!
And soft enough to stick on your thumbs! Way to go, Xennia!
Tink wants in to the cookies.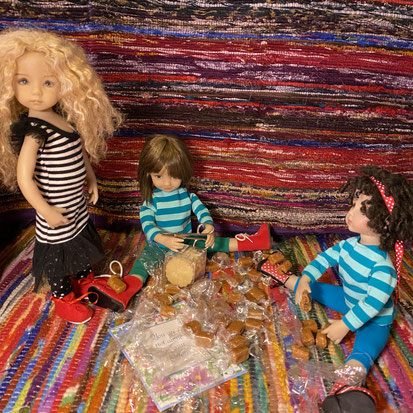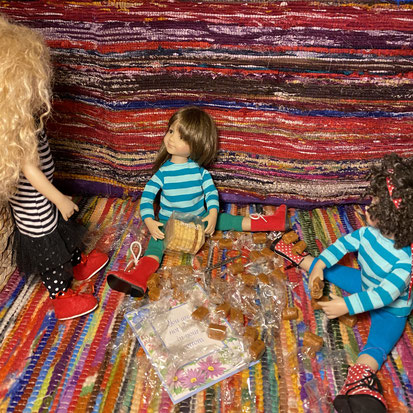 Lula arrives on the scene.
"What are you too doing! Where did you get all the candy?"
"Will you help us open the cookies?" says Tink.
---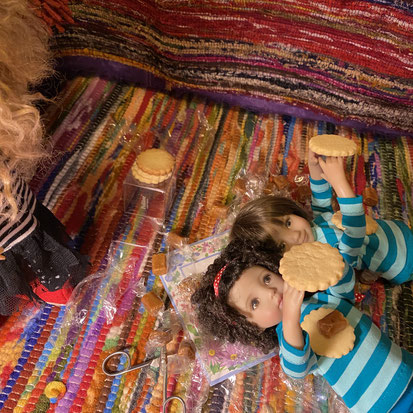 Yes! Of course Lula can do that! She's a whiz at stuff!
But after eating a toffee, Lula goes to alert the other girls. Candy in the house...
---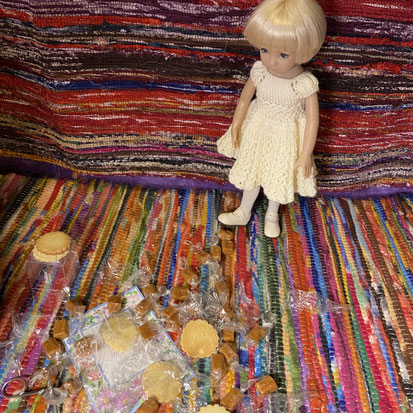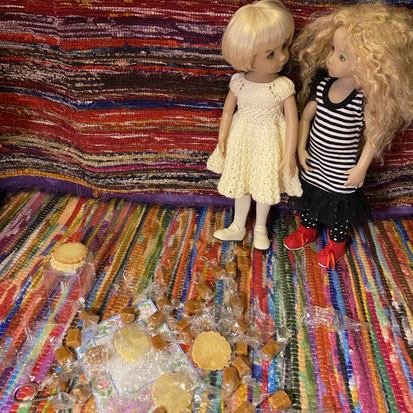 Pearl surveys the Tinkless scene.
"What did I tell you." says Lula.
Now, I heard that Tink and Xennia had to go to the First Aid Room for some Eno.
And Pearl and Lula each ate a whole cookie while they cleaned up.
Everyone else got pieces of toffees and crumbs of cookies.
And they still all say, "Thank you Auntie April!"