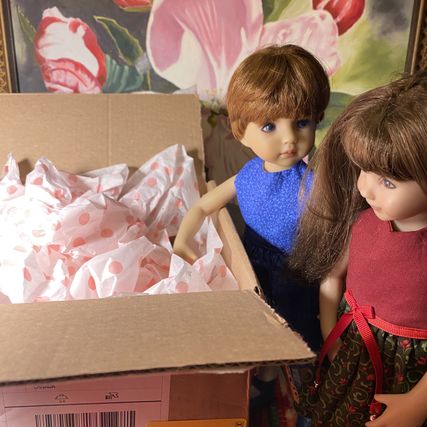 The very-well-known-in-the-doll-world Chris Miller is a creative and accomplished clothes designer. And she collects the fabrics and laces and makes the clothes herself. Beautiful!
I am looking forward to writing about Chris's past in the doll world and my own Chris Miller dolls.
But for now, let's focus on Chris's new clothing creations for a variety of dolls, including our Little Darlings.
We were excited to get these three pretty spring outfits for our girls. Fig and Chantal are on hand for the box opening.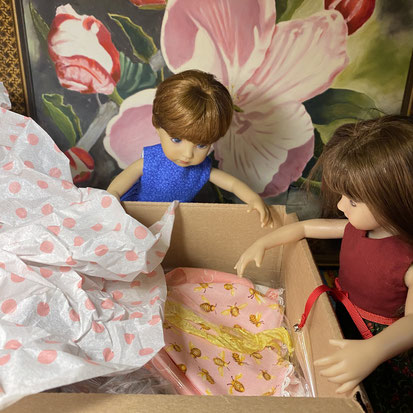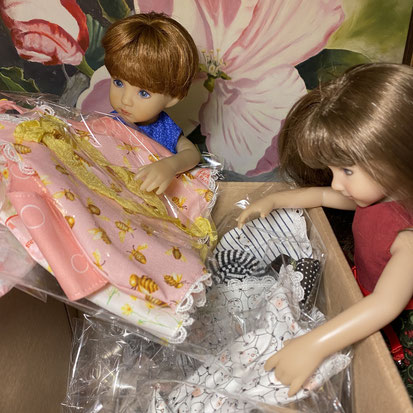 Bees!
We had to get this outfit. This summer we have a bee show, and the girls like to get involved!
And the kitty ensemble? Amazing...
---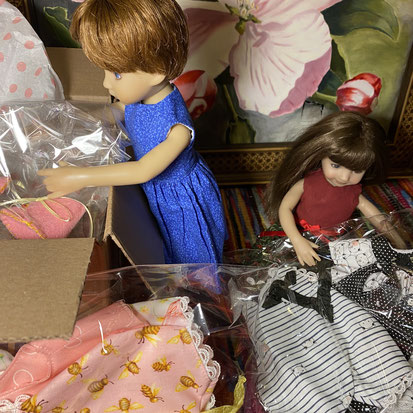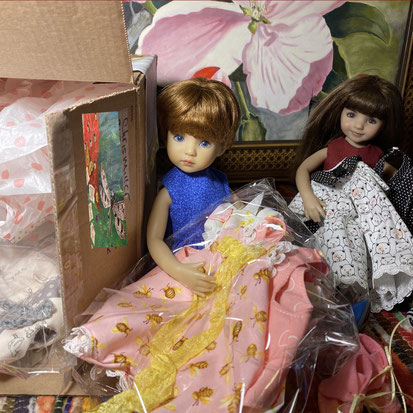 There are so many parts to each!
The girls keep unpacking!
---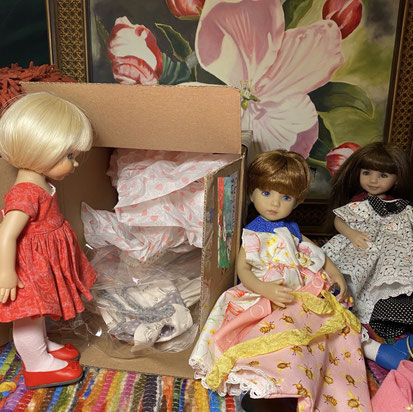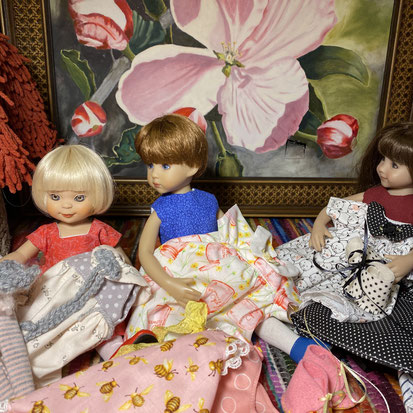 And look!
An outfit for the little girls!
Lucky Vera gets to unpack that one, and try it on...
---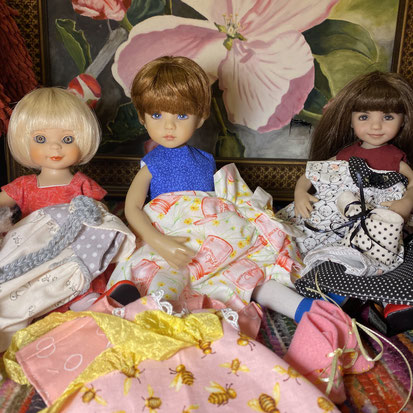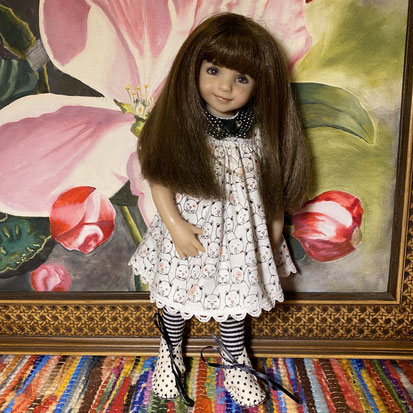 Chantal shows her kitty dress, with the leggings and adorable soft shoes.
---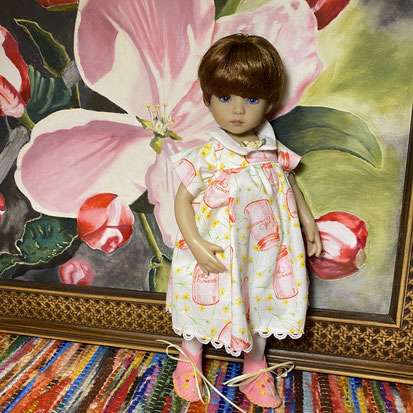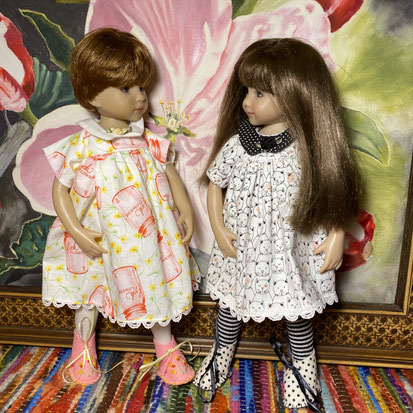 Fig's dress has a scattering of...honey jars!
And fabric shoes with a touch of embroidery...
---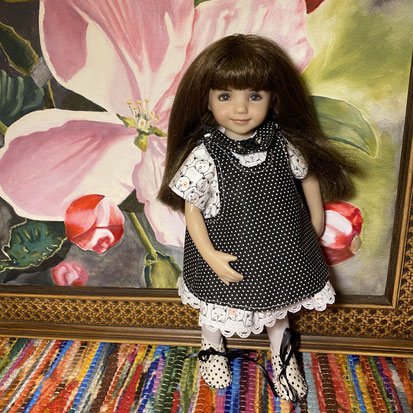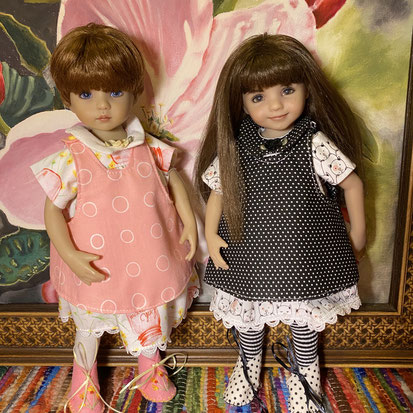 And each outfit has a pinafore!
Perfect for baking or painting, or gardening...
Or just because they are cute!
---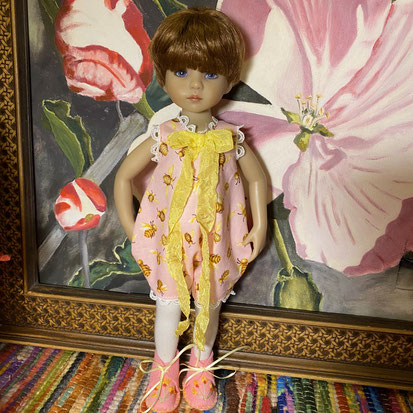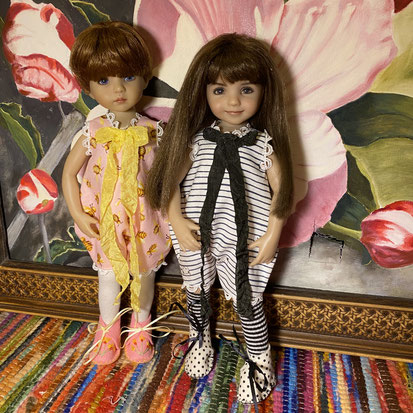 And, each has a romper!
Bees, ribbons, stripes, polka dots...so many elements to take delight in!
---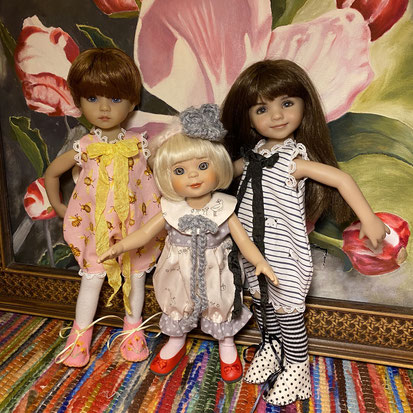 The Little Darlings help Vera, our sweet Linda McCall.
---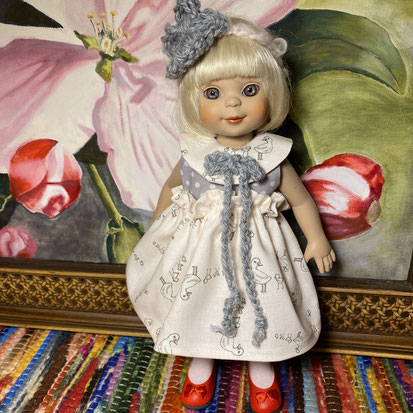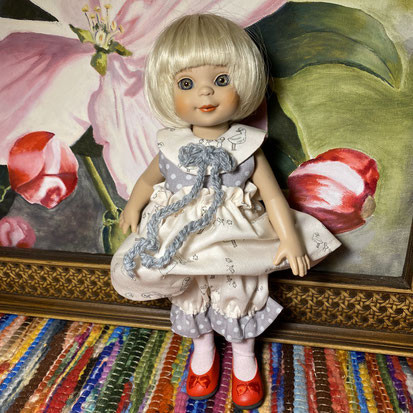 Then, Chantal and Fig go to show our new Chris Miller outfits to their friends.
And Vera shows off her bloomers!
---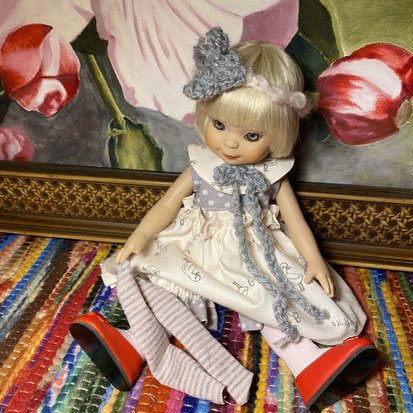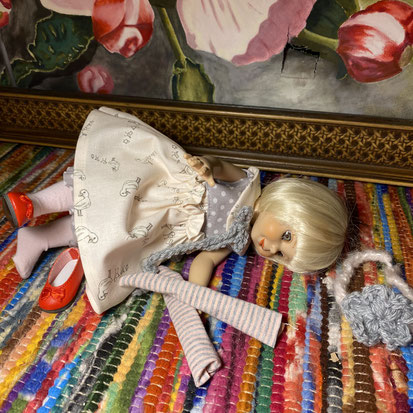 Leggings and a matching hair bow....
I love getting our Dolltowners such versatile, beautiful, and well made outfits!
Thank you, Chris!
Chris Miller has adorable outfits right now on eBay...crissie3