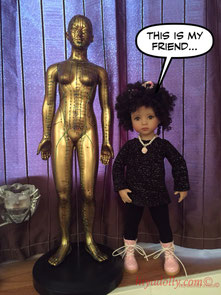 How exciting!
Xemena tagged along for a visit to Dong Yun's.
While Dong Yun and I chatted, Xemena explored.
How interesting!
Xemena discovers a beautiful and special doll...
---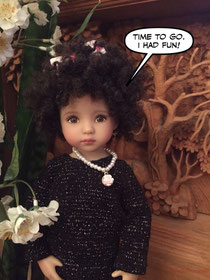 What we don't see here, but Xemena noticed, are several other dolls-golden dolls with bald heads, cross legged dolls holding flowers, even a doll at the entrance to greet visitors.
Xemena returned to Dolltown to share her excitement with her friends. Now I have several more clamoring for visits too!