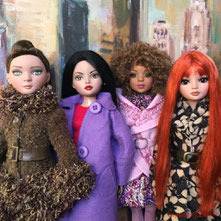 The Ellowynes had a business meet up in The City.
The Ellowynes love to set up start-up businesses in both Dolltown and The City. All the girls have skills they use to coordinate interesting and creative start-ups. 
They are all working on a big project with Lee, something about bottled water with its own bottle recycling process. 
---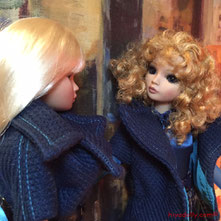 Some of the girls planned the next steps to bring Dolltown Valley's honey and artisan popcorn to street fairs.
Several chose outfits for The City's upcoming fashion week.
And some decided who to invite to the Dolltown Spring Start-Up, set up to encourage young entrepreneurs. 
And they all enjoyed a night out in The City!