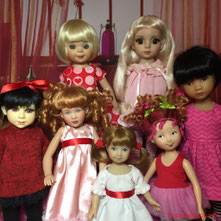 Just after the kids' Valentine photo shoot, Gabby got ahold of a camera...
"Now, who shall I take a photo of...Me!!" she says.
---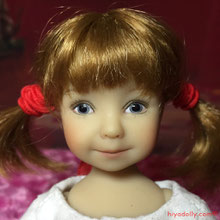 Phoebe was talking to Valentine after the shoot...
"What do you mean dolls can't be a part of the Internet of Things?" she asked him. "Why not? I bet there are already dolls with embedded electronics and network connectivity.  Just think of Danny Choo's Smart Doll!"
"Hmmm, you are probably right. I am just old fashioned, I guess." Valentine replied. "Where are you going?"
"I am off to do some research...on my laptop. We definitely have connectivity in Dolltown. I just texted Sky that we are all done here."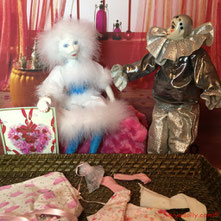 When the children are gone, Sky pops in to the Pink Room.
Sky and Valentine spend a little time reminiscing... They talk about The City, where they both lived for years. 
"But Dolltown is just right!" Valentine says.
"You get used to it," Sky replies. "The doll children are so fun! There is never a dull moment..."