We just posted photos of Lula on adventures with Lani in Australia, Indonesia, and New Zealand.
Lucky Lula!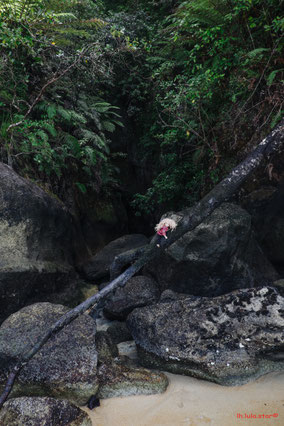 That small dot of light above is Lula, climbing a branch high over the white sand beach in New Zealand. Lani does allow Lula a lot of freedom....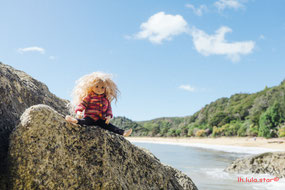 I left Tink and Xennia waiting for baby frogs to gather at their "pond".
Big mistake!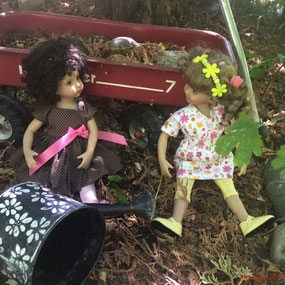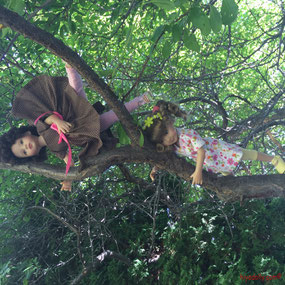 Unfortunately, these two saw the photos of adventurous Lula!
They got tired of waiting for frogs to notice the...damp earth, and went in search of a little adventure for themselves.
Here they are way above my head in our plum tree!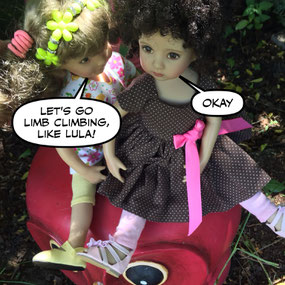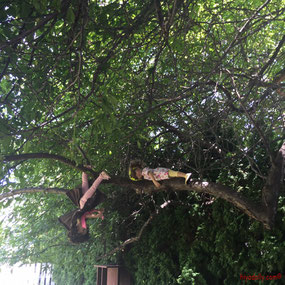 Help! Xennia called. I'm stuck!
Can you see her? Upside down?
Xennia got her strappy sandals caught in fork of a tree branch...
What would have happened if I hadn't popped outside for a minute?
I had to do something...I can't watch these girls all the time!
---
I need help!
I'm off to find Conner and Evie...
---