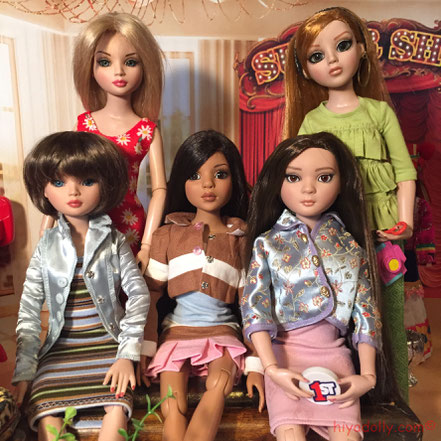 ---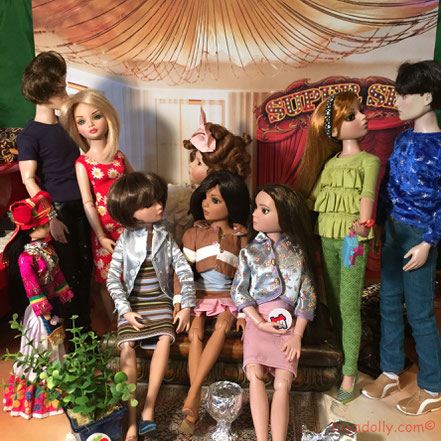 ---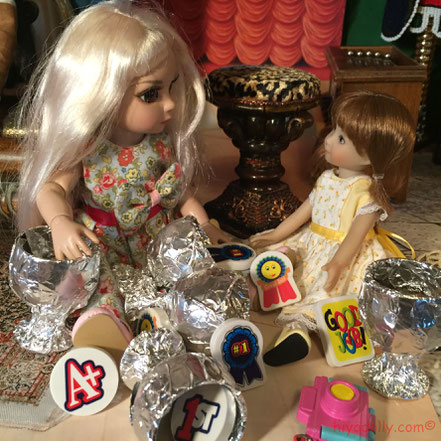 ---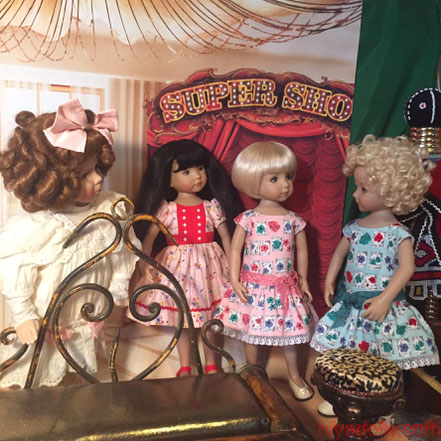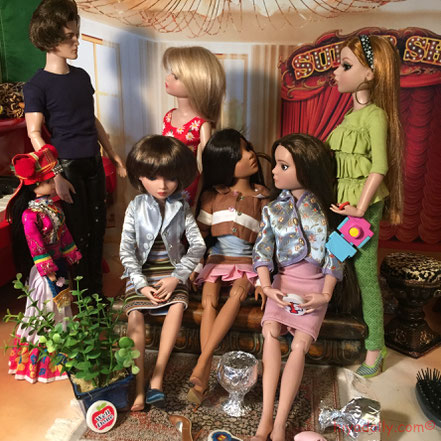 ---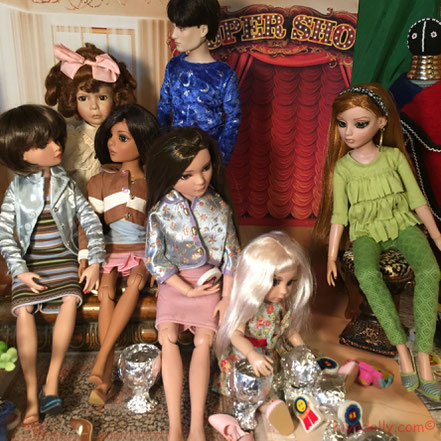 ---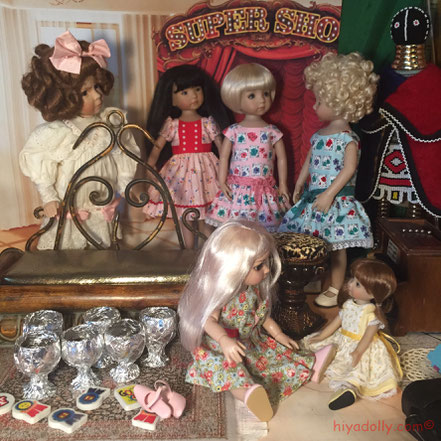 ---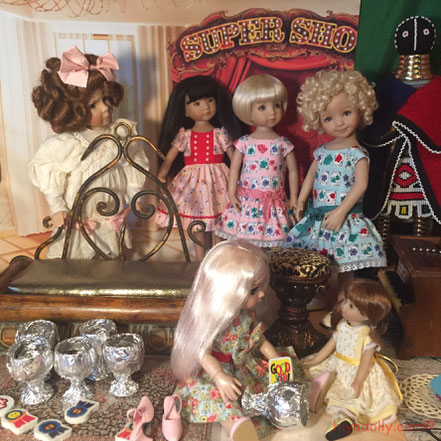 Everybody is clearing out!
The Ellowynes are gone, and the Tonner guys with them.
Phoebe is doing her best to get Gabby to clean up the trophies that are left.
Birdy has come to tell Zoey and Pearl they have to change out of their Tomi Jane dresses,
because it is Ice Cream time!
---
Here's a photographer's view of the Dolltown Awards action.
We are pretty much done here, so there's a little extra chaos on the stage!
You can see some of the Dolltowners nearby where they waited for photos...