On reviewing our Awards Day photos, I came across this little interaction amongst the Dolltowners...
---
A Sasha is giving an award here to Sharon in Spain, who has lots of Sasha dolls, is an expert on them, and sews for them! We've had our Sasha for about 35-40 years...several of them!  My children played with them for years and then up they went into the attic.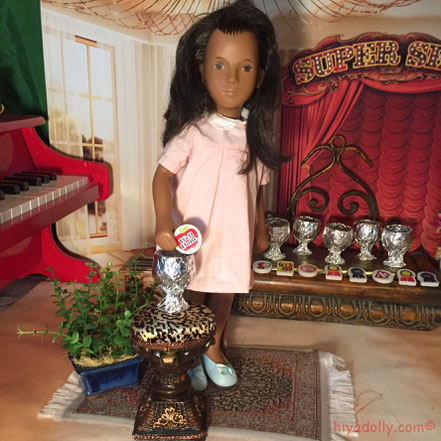 Our Dolltowners had heard rumours about them, but this is the first time one of them has made an appearance. This little crowd gathered around after Sasha made her presentation. Hal says hi, Zoey says welcome to Dolltown, Gabby gets hands on, of course!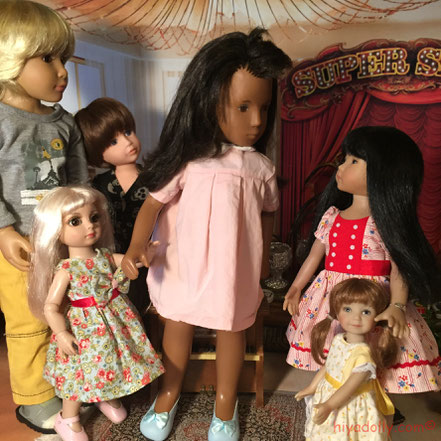 Recently they were retrieved, freshened up, and got shoes from Dotti in our last order! Sharon helped me identify our Sashas! I call them our internationals...
But the Dolltowners are a little surprised because I have kept the Sasha's under wraps. Until now!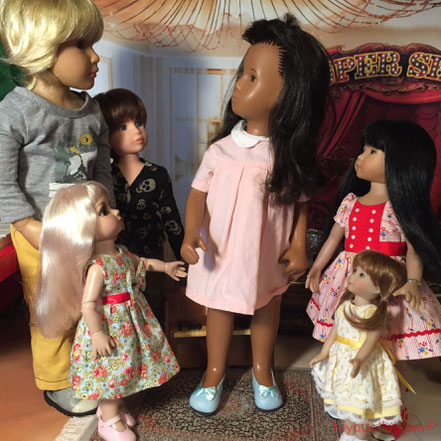 The children are asking me when they get to meet the rest of the Sashas. And how many? Well, soon, now that they have clothes and shoes again. And there are two more girls, a boy, and two babies.  A clamour of voices begin...
Okay! Soon! I said!