Our garden party setting...a place you'll usually find children playing!
Birdy has come to check the lighting, the ambience.
Then she suggests bringing in a table and a picnic cloth so the girls have lots of places ...for ice cream!
I'm on it, Birdy!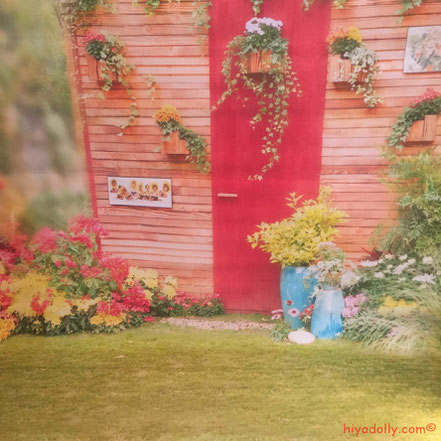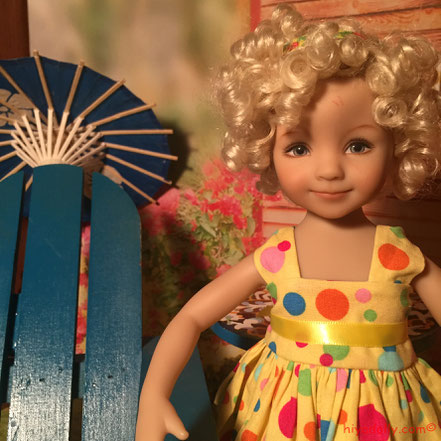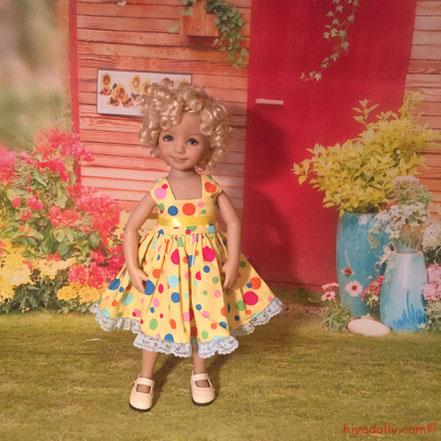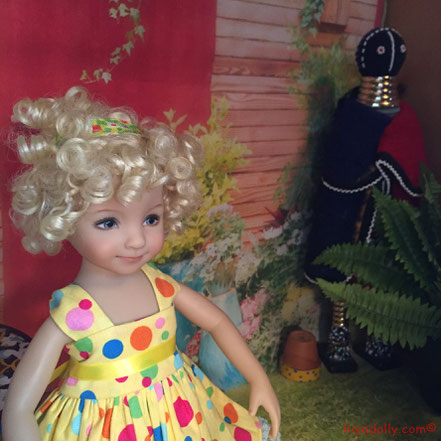 Thanks Birdy! Now off you go! Go get the girls!
And while she's gone, you won't believe who comes to help Silent Sam set up for the Ice Cream party.
It's Priscilla! Working! Without being asked! Is it the promise of her favorite ice cream...vanilla?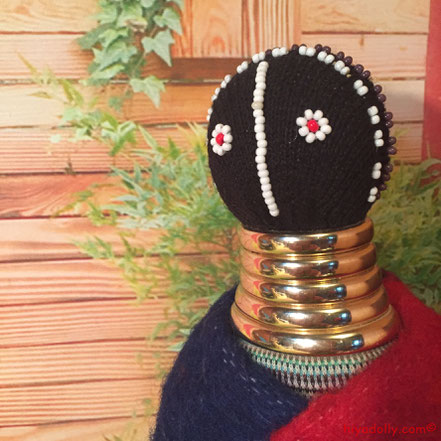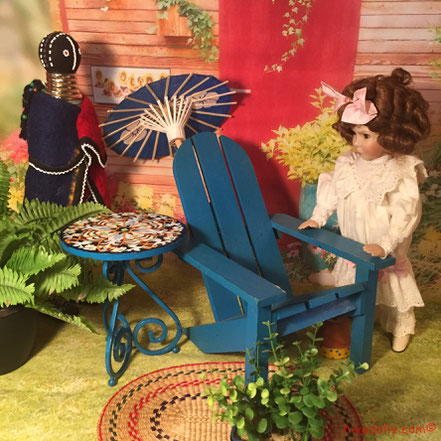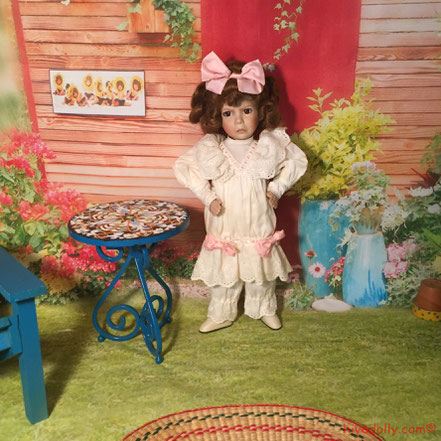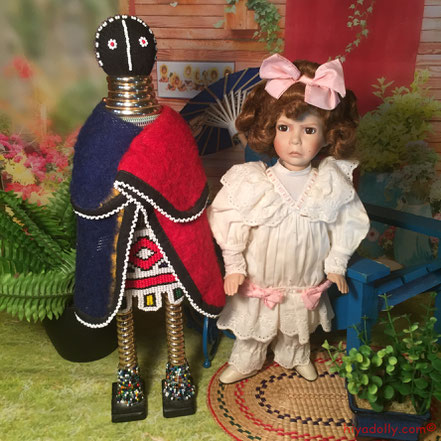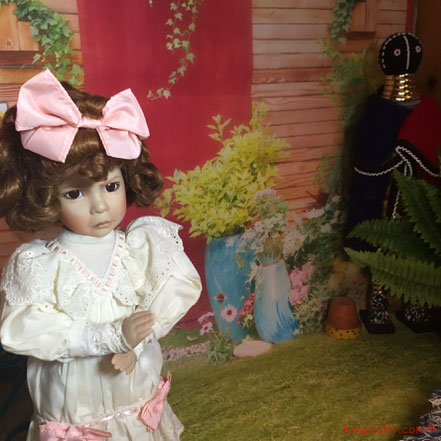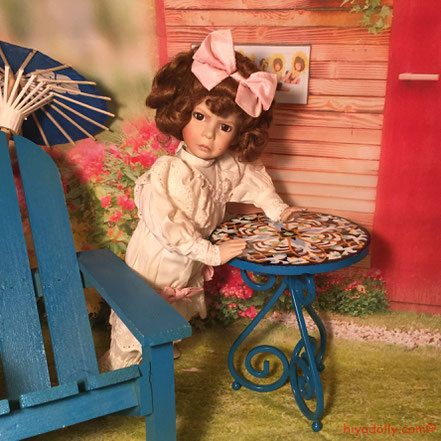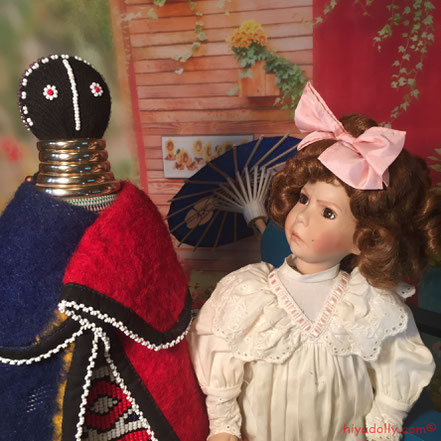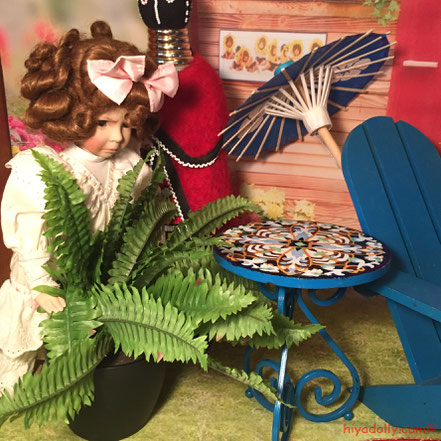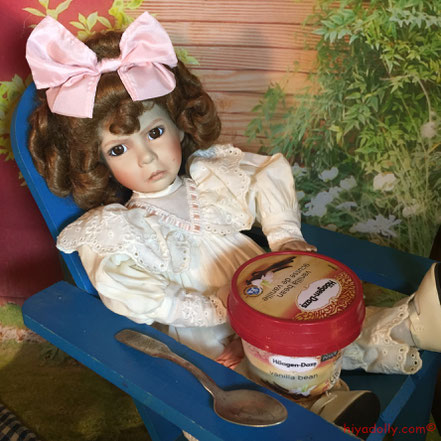 Thanks, Sam and Priscilla! What a great job!
Now...spread out the picnic cloth!  Priscilla? Priscilla!
I think I can hear dollies coming!