It's Xennia and Tink! First to the party!
Hi girls! Ice cream is coming. Scout is on it!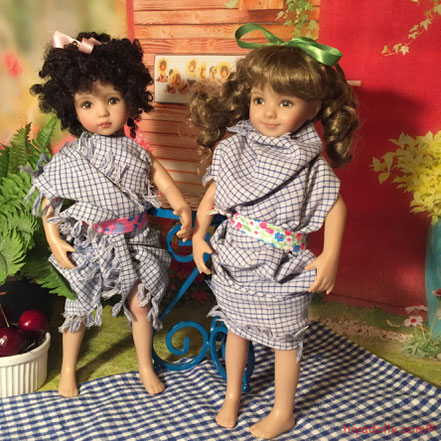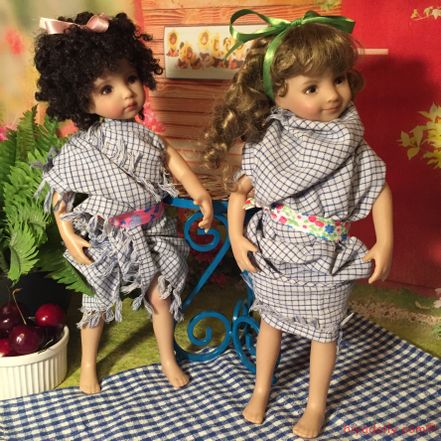 Wait a minute! You girls were told to change into your ice cream dresses!
What are you wearing? Aren't those my picnic napkins?
With...belts and bows?
Well okay...actually it might be a good idea! Less handwashing!
Some of our girls, like Birdy, Rosa, and Scout here, are capable of eating ice cream without even a bib! 
Just watch.... Ice Cream Party Part One!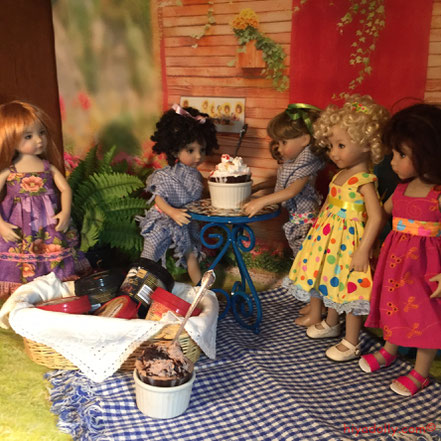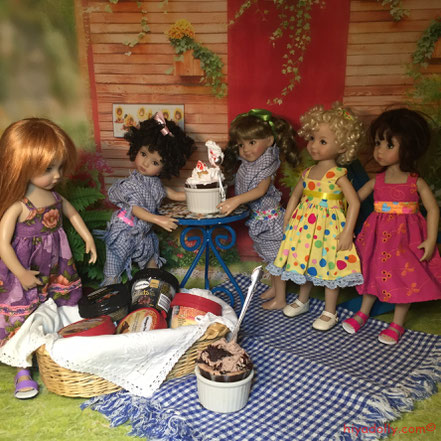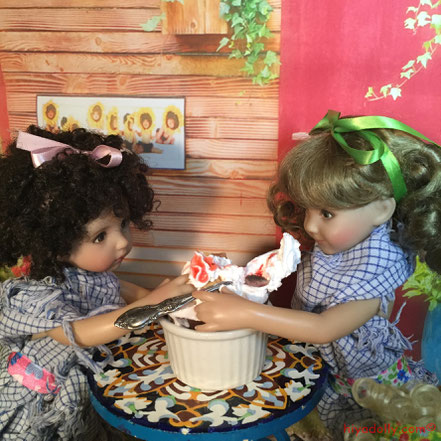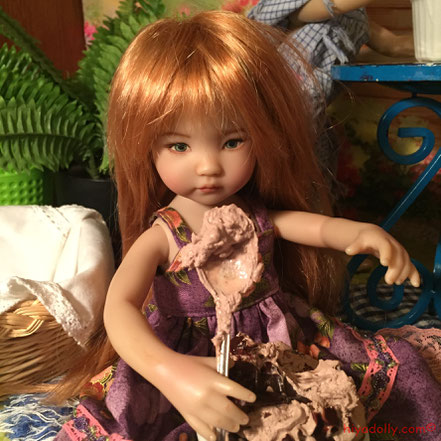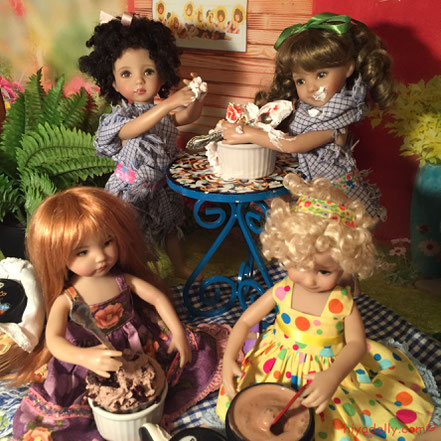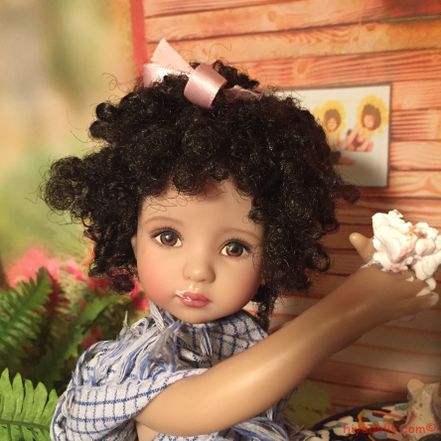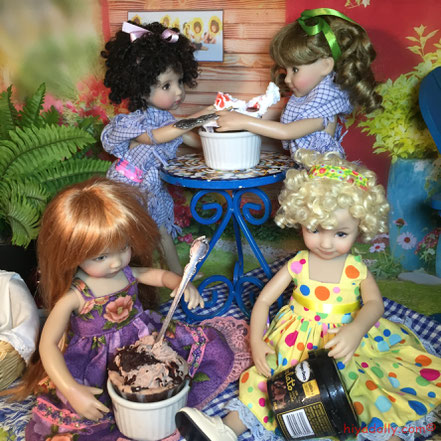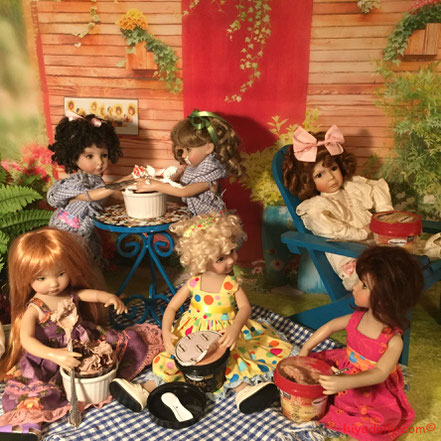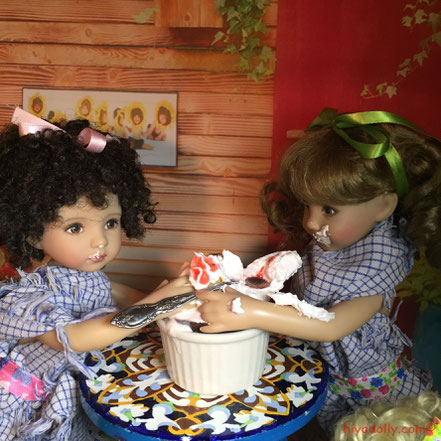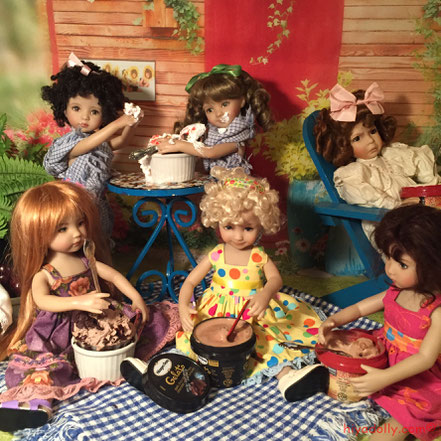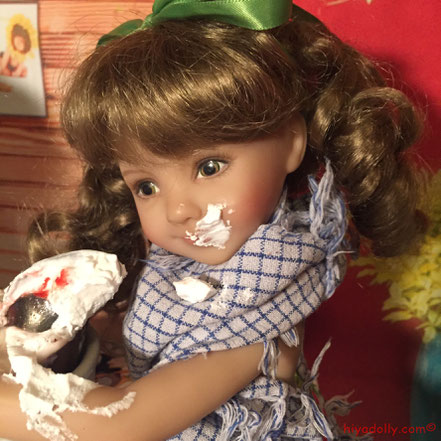 Now who's arriving? 
It's Conner and Eve!
Come on back for Ice Cream Party Part Two!