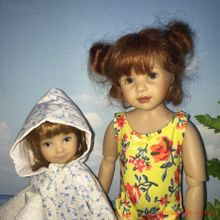 Phoebe and Oiya arrive at the beach in their bathing suits. Lucky girls!
Most of the girls are wearing sundresses and pantaloons to the beach...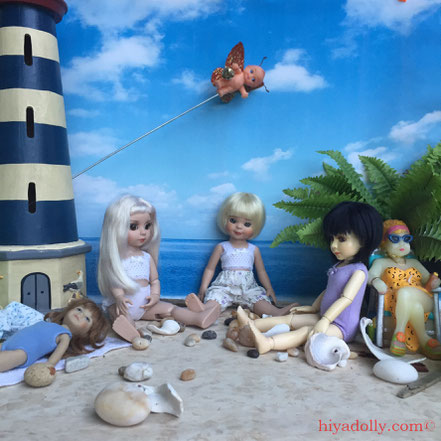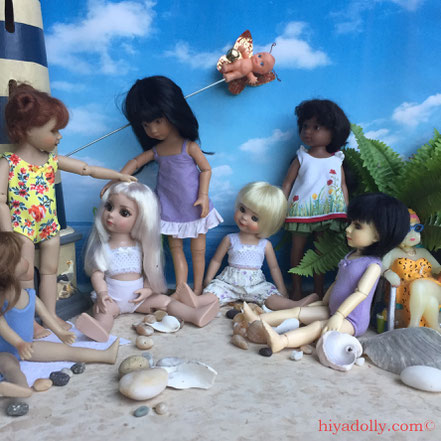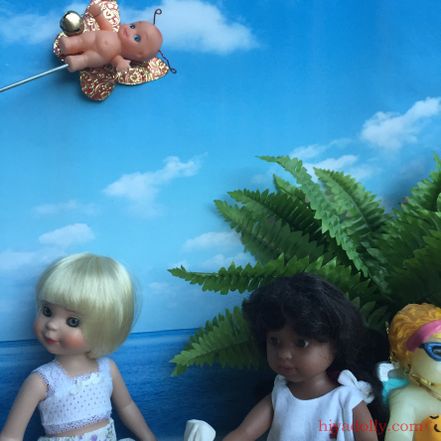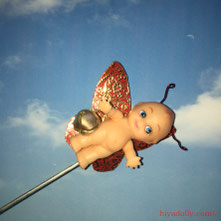 The qualifications of our lifeguard, Beach Lady was called into question, so it was decided she should have some help...
Oh yes, I'm sure Cupid Fairy is up to the task.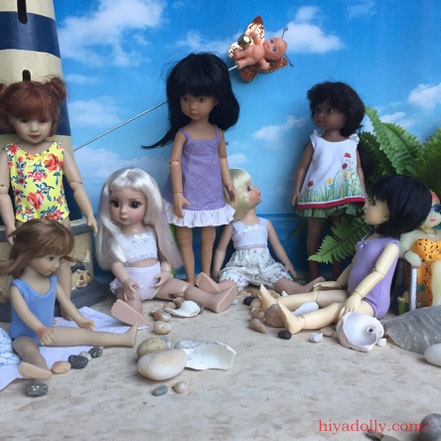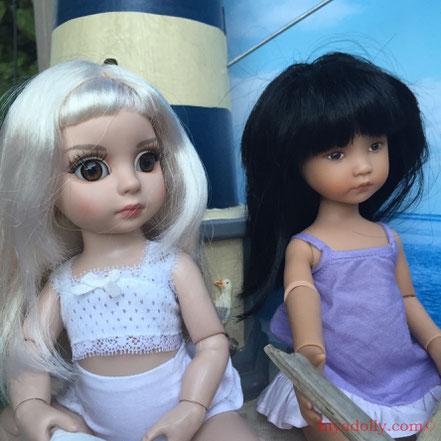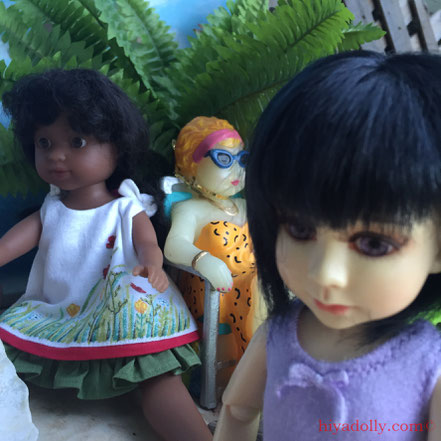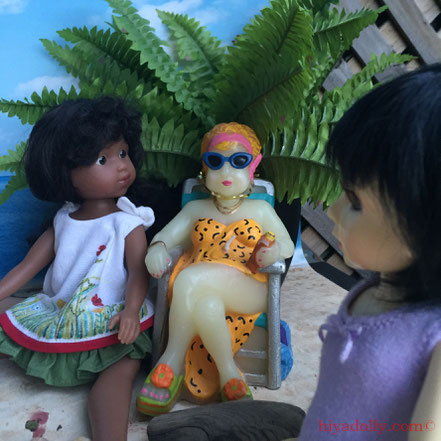 The boys, Chris and Douglas, arrive and the little girls pack up ready to go home.
They pack Gabby into one of their buckets. Her legs have been wobbly since the spring...
Shasta and Whoopi hang around to gather shells, stones and driftwood to take home. Crafts!
"Can you guys bring the buckets?", they ask.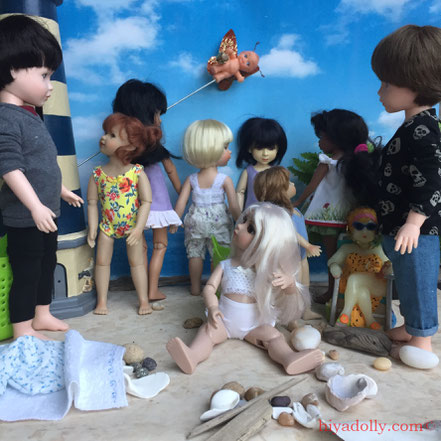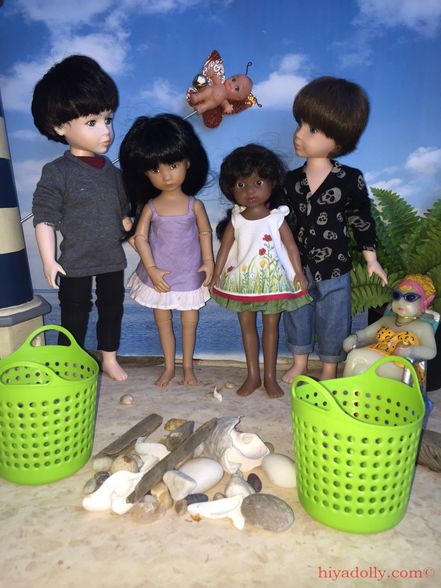 ---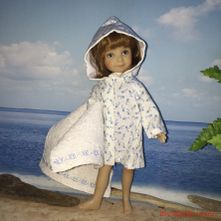 Heartstrings Beach Party Eva, our Phoebe, arrived in this little bathing suit outfit. 
We'd love to have swim trunks for the boys!
One of these days...