Let's take a minute and get a group photo, last of the summer!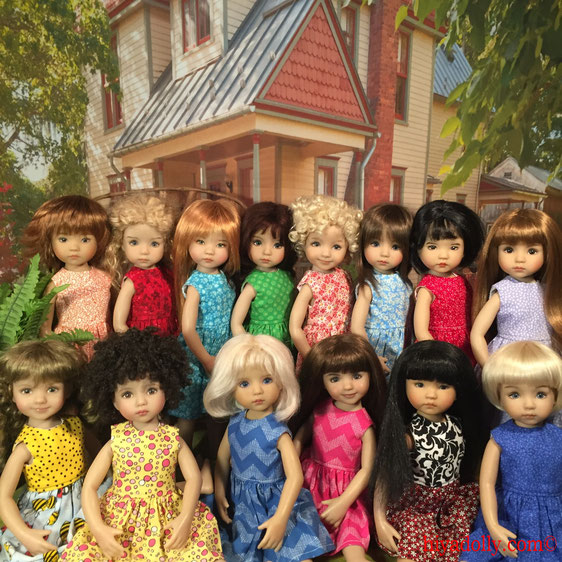 Here are all the Little Darlings who live in Dolltown.
They are all important to our stories and we love each of them!
We have two by Dianna Effner herself, several more from three other artists: Geri Uribe, Helen Skinner, and Joyce Matthews. And our UFDC Ana, a convention doll.
Each girl has a BFF, but they mix it up a lot. Like Lula and Faith , with their synchronized swimming routine!
These girls never go in real sunlight, but they do climb trees, trail their hands in creeks, and have messy ice cream parties, requiring wipe downs and hair washes!
We don't have a cabinet big enough, so they live on shelves or in baskets nearby us, where they carry on their socializing and planning their next adventures.
Now, let's get back to that lost baby!
---