Tink and Xennia are the first to show up.
And Tink looks like she is ready for school, although it's not the outfit Maggie and Jiyoon picked for her...so what's up?
Xennia does get her school outfit on.
And Jiyoon and Maggie pick their school clothes too...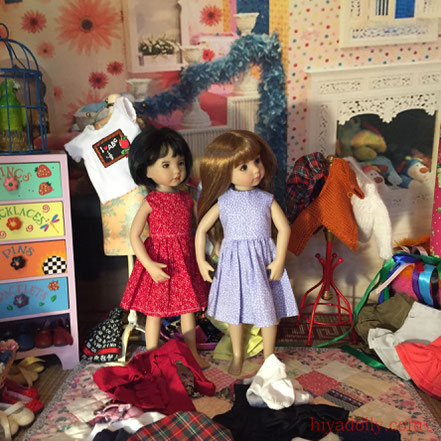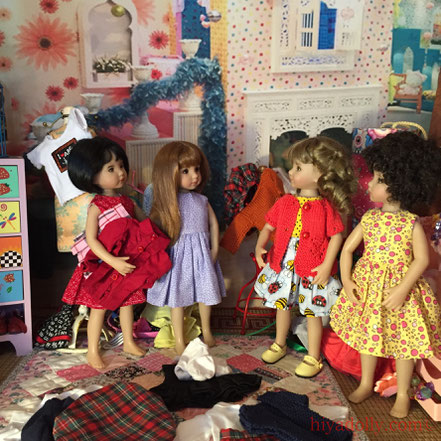 ---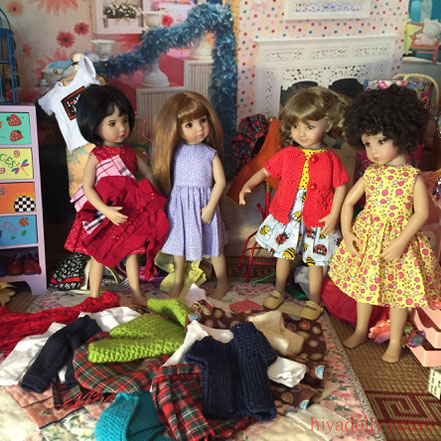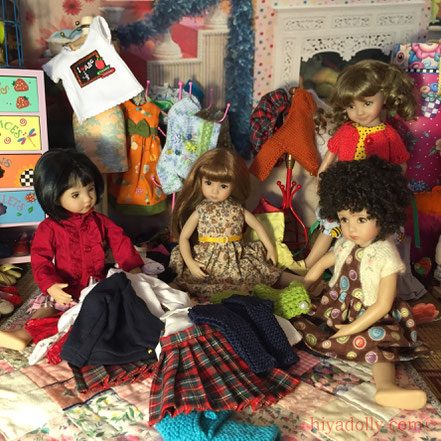 ---
Tink and Xennia! Gone already! They don't even wait for a little fun with their friends!
But here come Chantal and Faith...and they snap up the two matching plaid skirt outfits.
They are excited! They even get matching berets!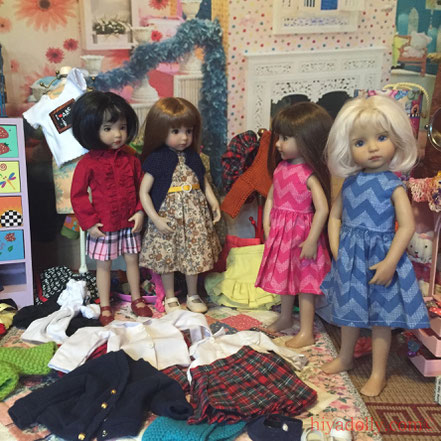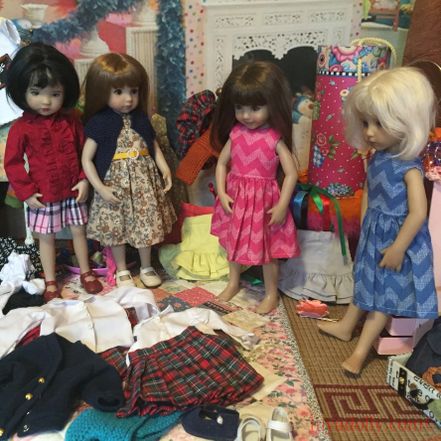 ---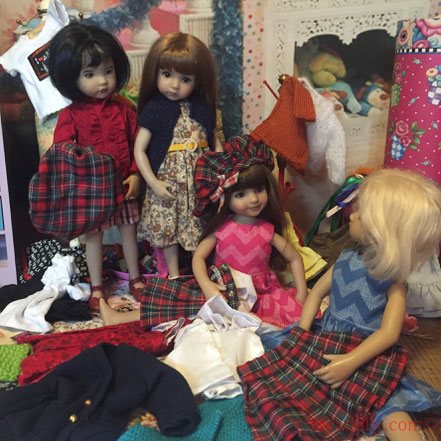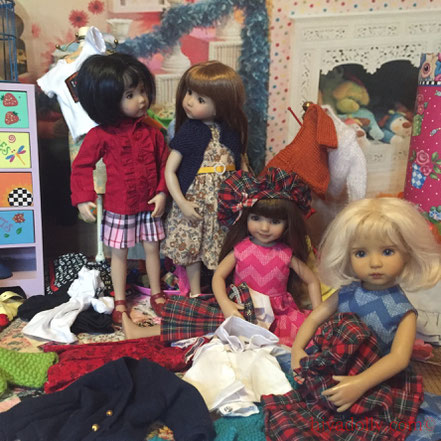 ---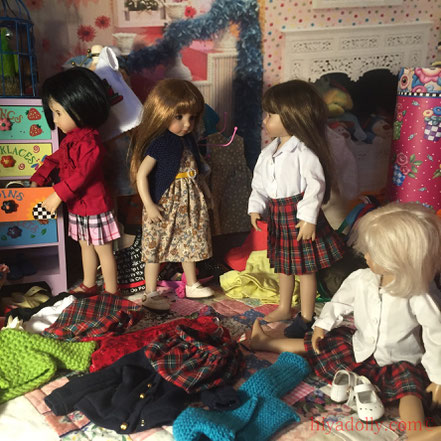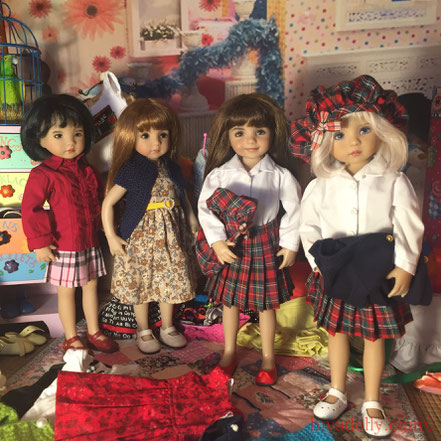 ---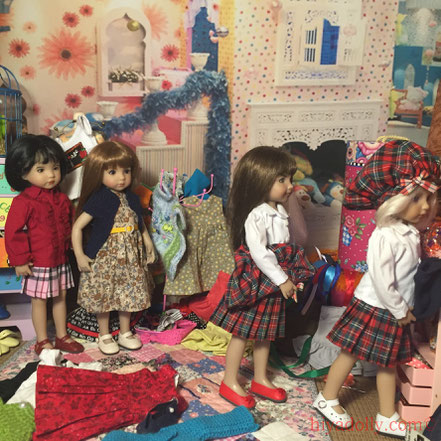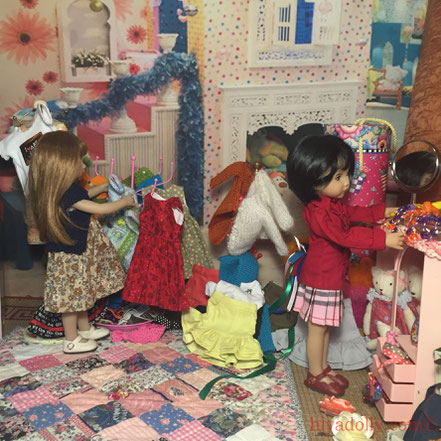 ---
Jiyoon and Maggie tidy up for who's next.
Birdy and Coco!
Maggie knows Birdy wants to wear the M&K outfit that Tink wore all summer.
The shorts have been put away, but they found a skirt that matches perfectly!
And the helpers find hair ties in their favorite colors.
Yellow for Birdy, and blue for Coco!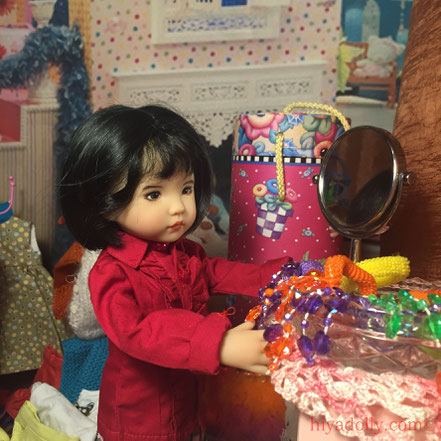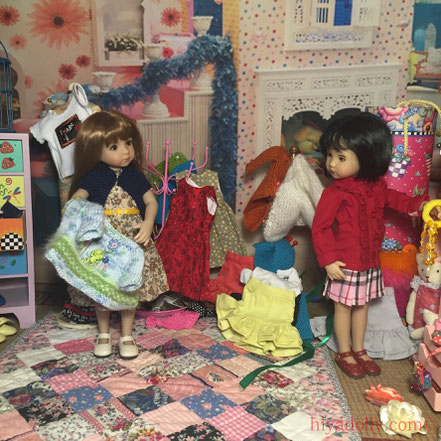 ---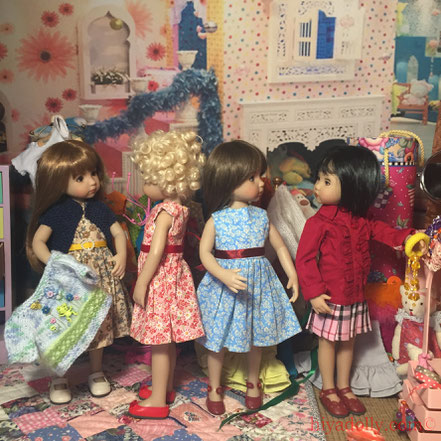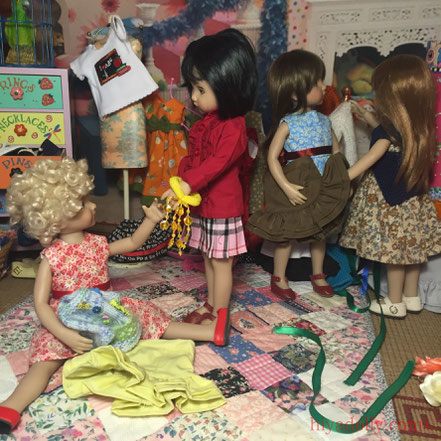 ---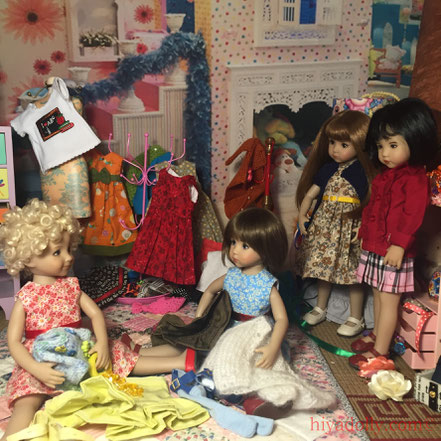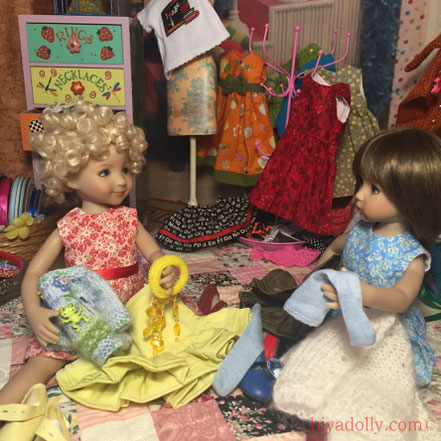 ---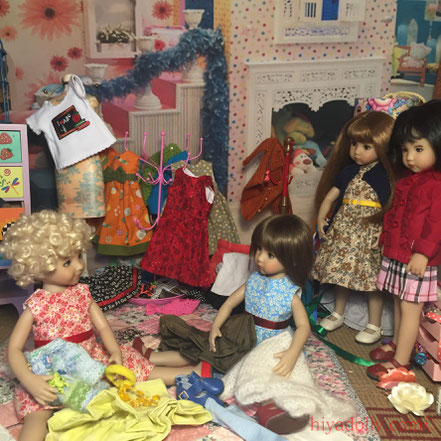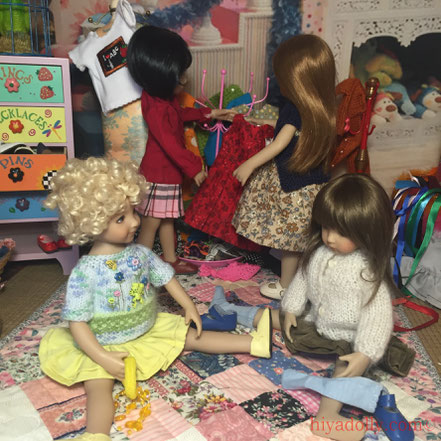 ---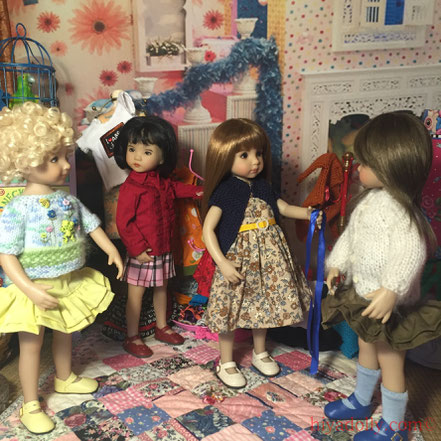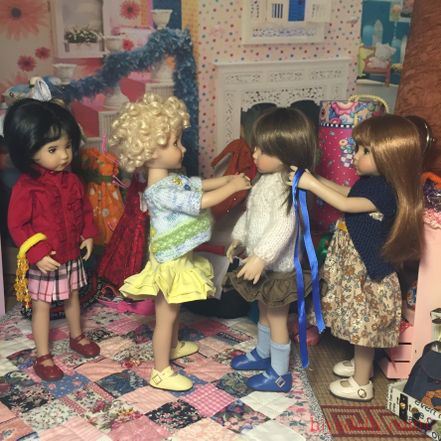 ---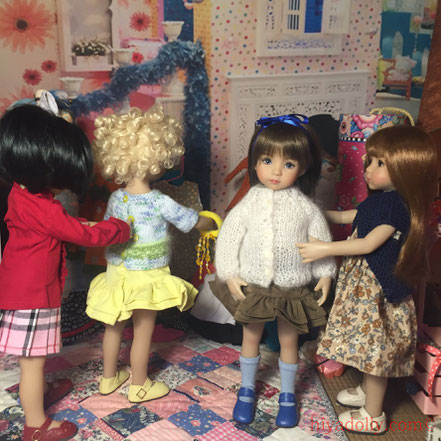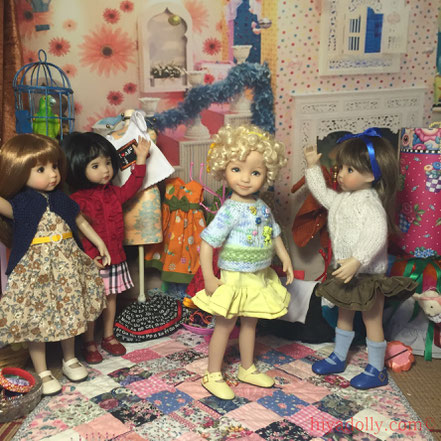 ---
Now, next come a pair of friends who love school!
Zoey, our dark haired scholar even takes over the class sometimes to talk about the latest things she's learned.
Maggie and Jiyoon have just the outfit in mind for Zoey.
Zoey and Pearl can't wait for the school year to get started.
They conducted their own Summer School over the summer to help the Dolltown children avoid the summer slide.
"Not on our watch!", they said, gathering reluctant children from the playgrounds and forests.
"If there are three squirrels and six nuts, how many nuts does each squirrel get?"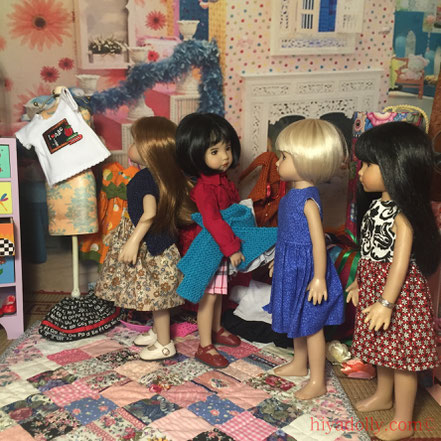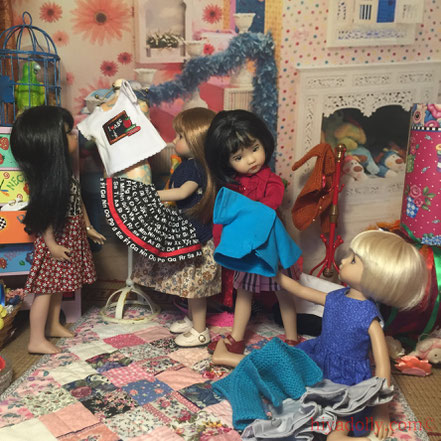 ---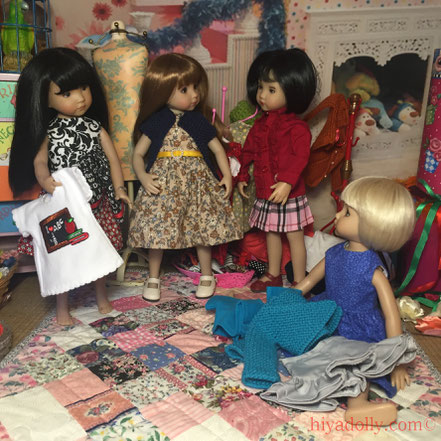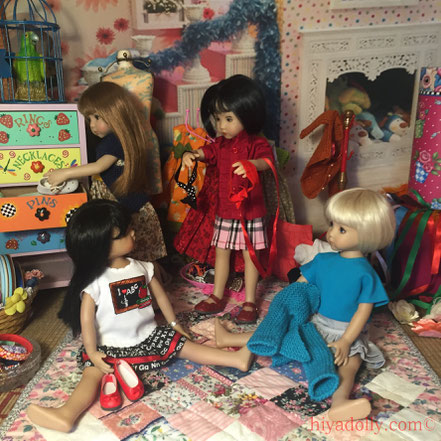 ---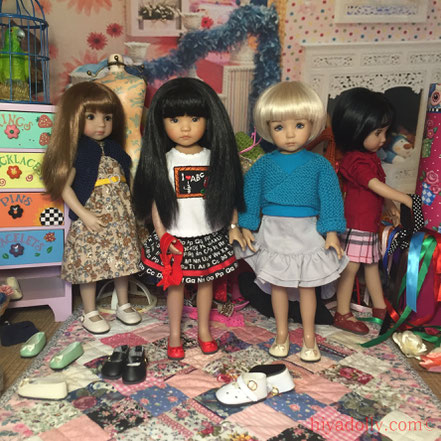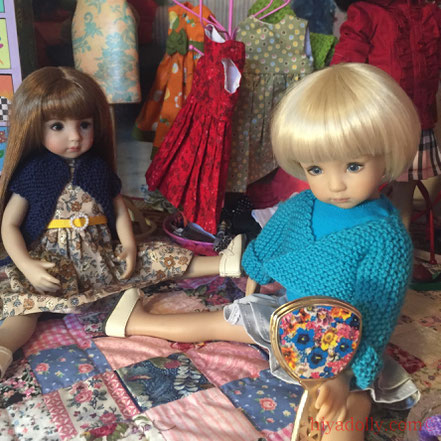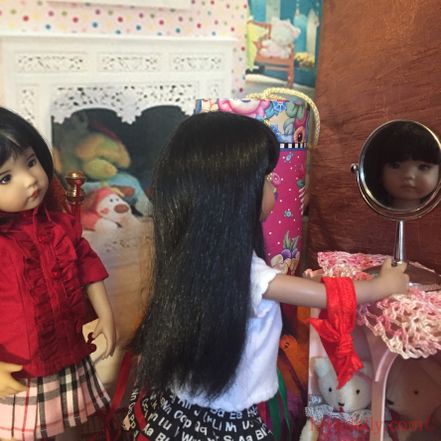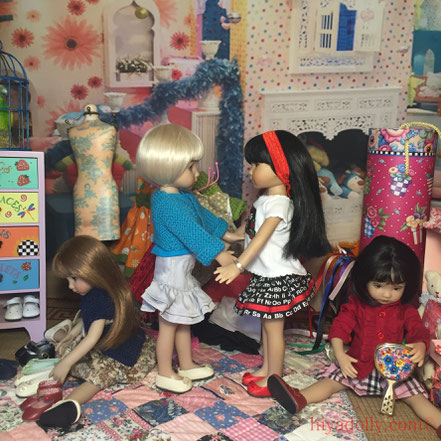 ---
Now, we hear that Tink and Xennia show up again, even though they are dressed!
Stay tuned....