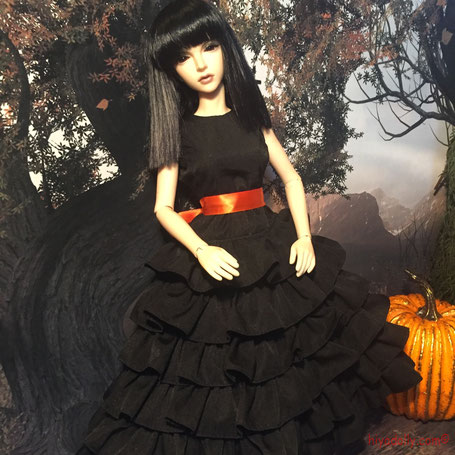 The Iplehouse JID BJD's love Halloween!
And this year, the boys are in their ubiquitous black garb, but the girls decided to costume up for this special night.
So,  fair Tania Aira is a sweet tree angel...
with airy maple leaf wings and a golden halo.
And Cordelia Odelle has persuaded 2 pretty orange butterflies to attach themselves to her for the event. Nice!
Violet Raven has just added an orange ribbon to her black tiered dress...but is there some shape shifting going on?
I have noticed wherever we see her, there is no Raven Bird...and vice versa.
Just saying. We know these Iples have special powers. It's just hard to keep track of them.
Which is how they like it! 
---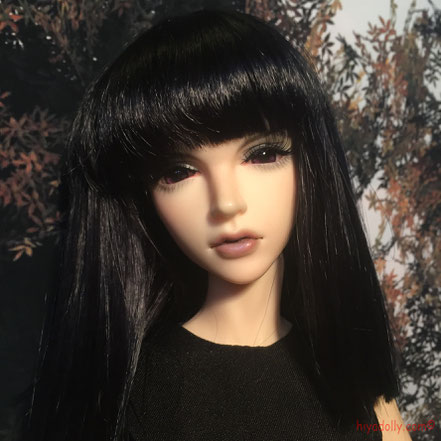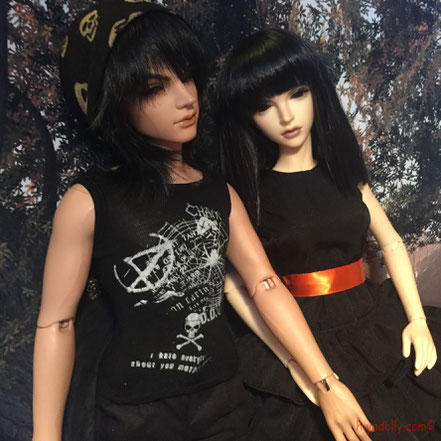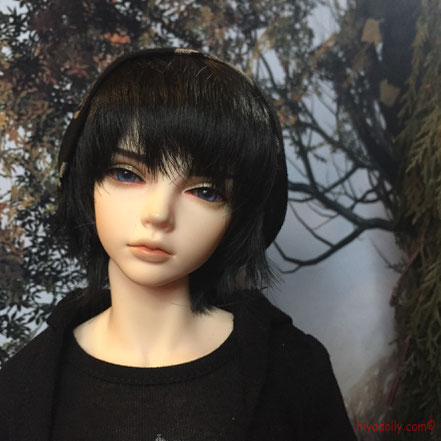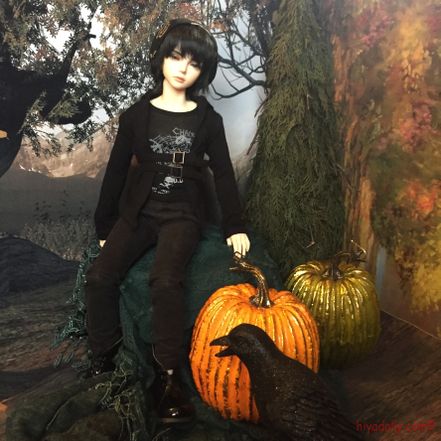 ---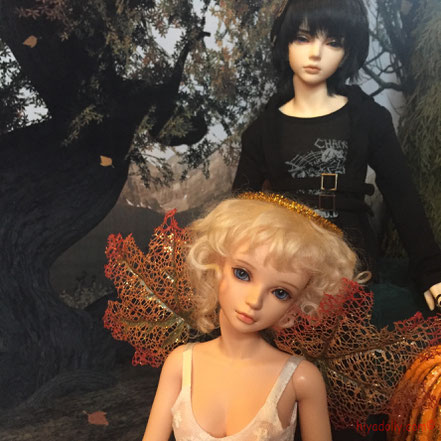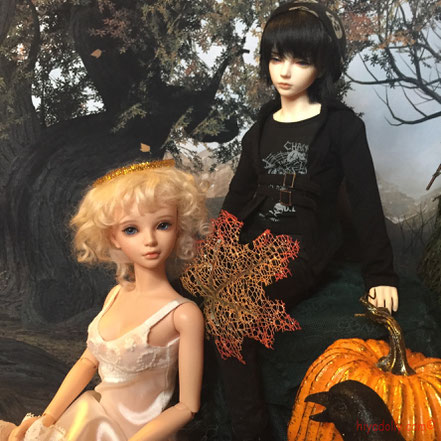 ---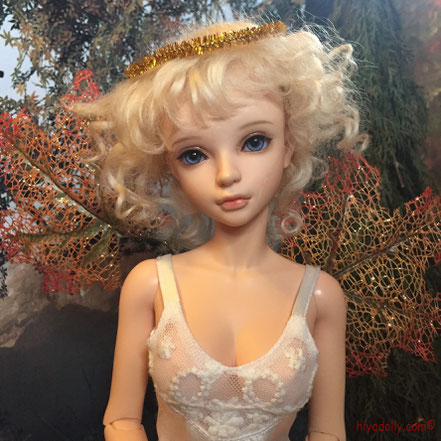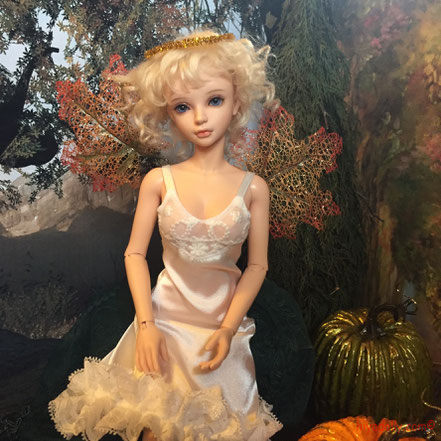 ---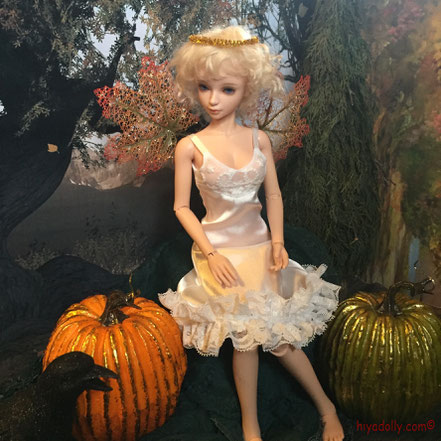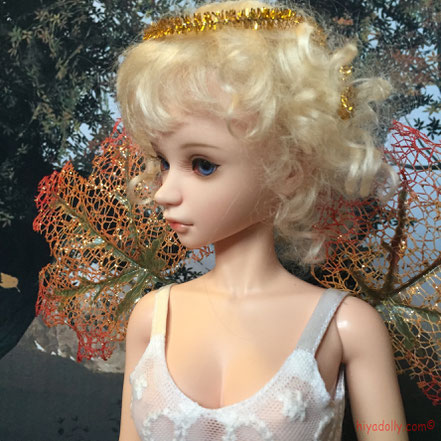 ---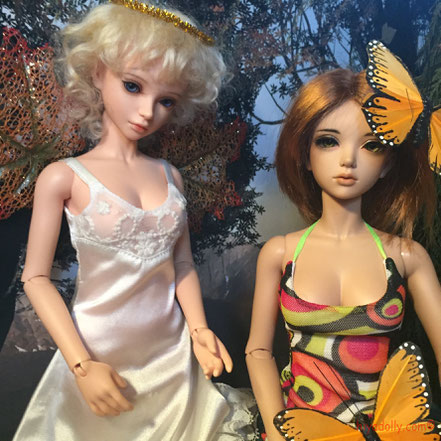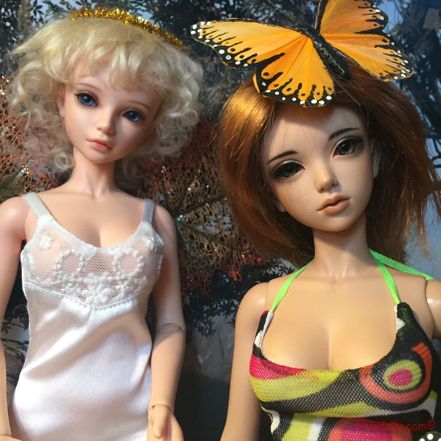 ---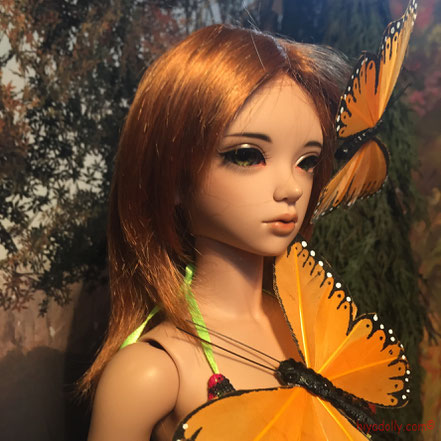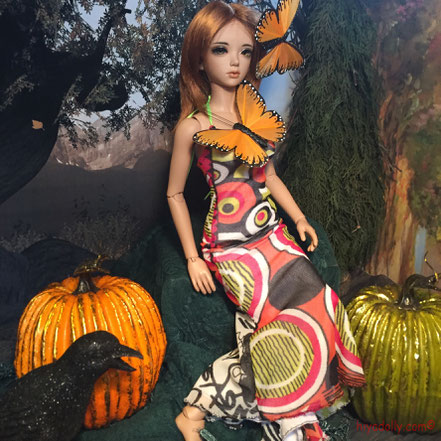 After lingering on the path the Iple Juniors head up to their home, Dolltown Abbey,
where they have invited the Dolltowners for Halloween celbrations.
We took more photos of these beauties in the Moon Arch Room...
Stay tuned!