They invited the Dolltowners to the Moon Arch Room at Dolltown Abbey for Halloween celebrations...
The Little Darlings and friends have been streaming through, but there is a lull.
Down time!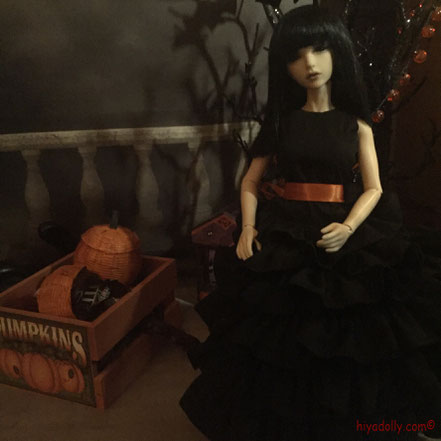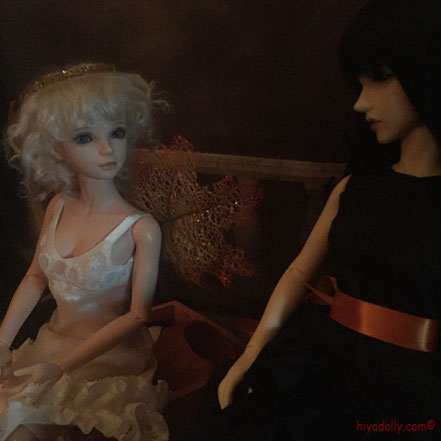 ---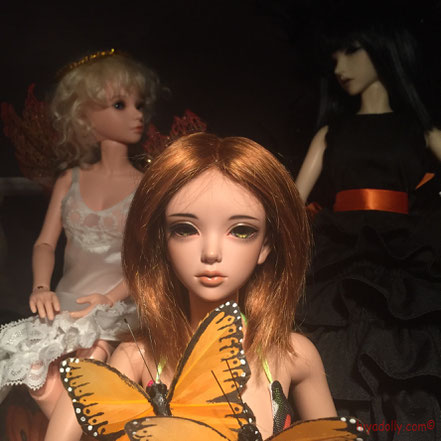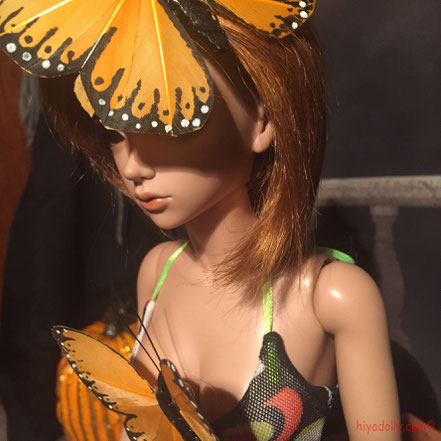 ---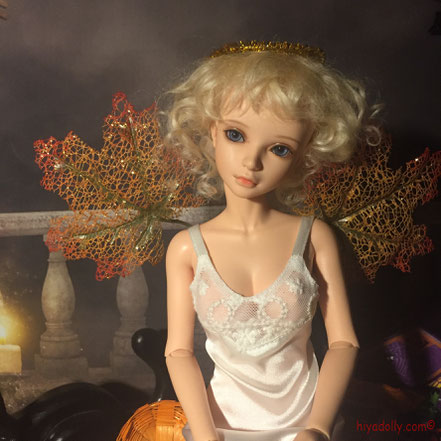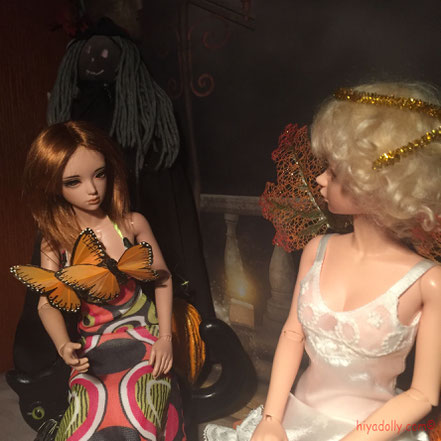 ---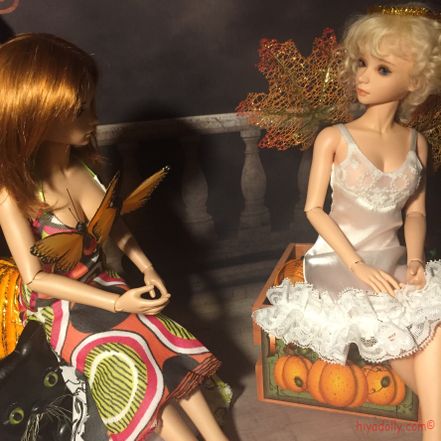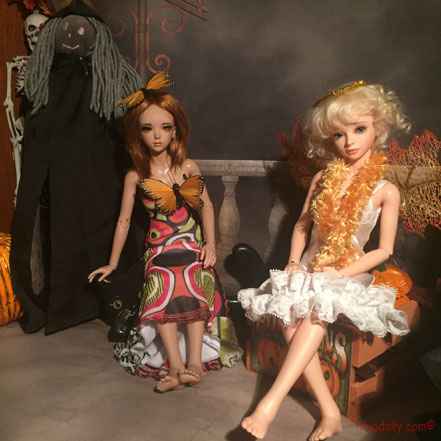 ---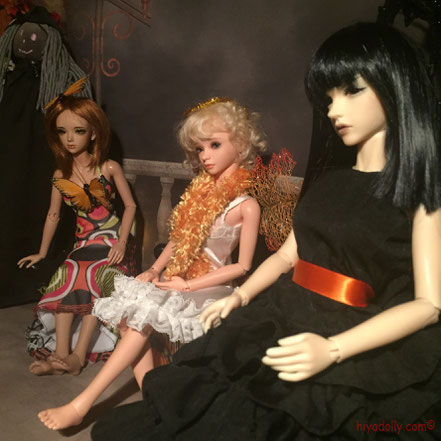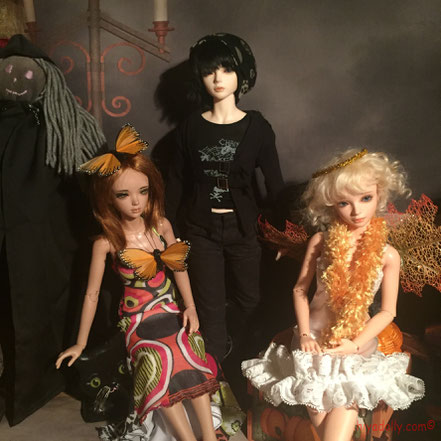 ---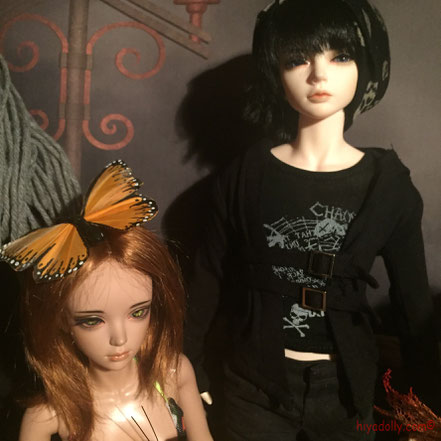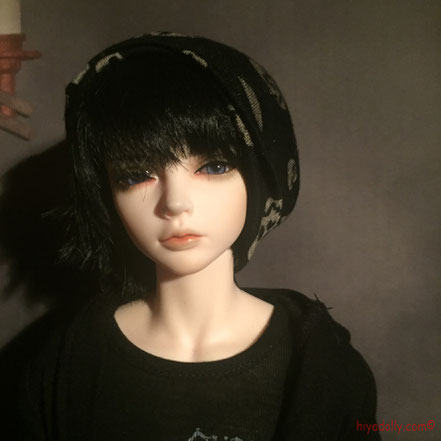 ---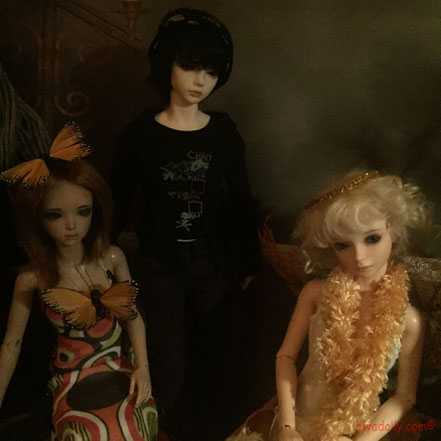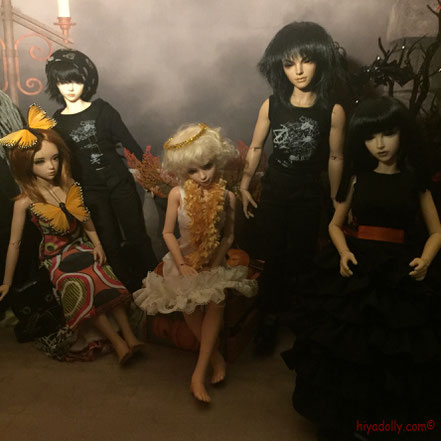 ---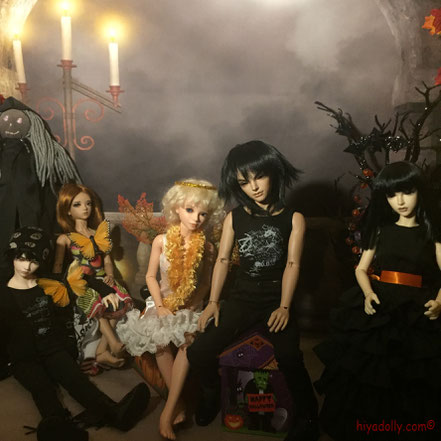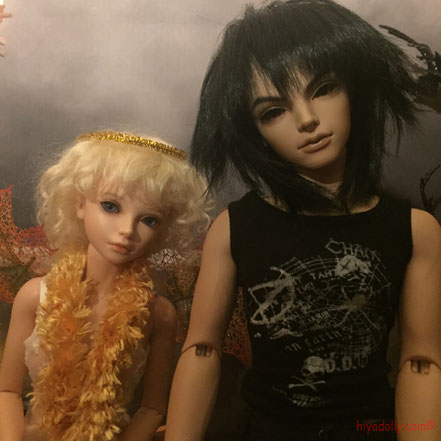 ---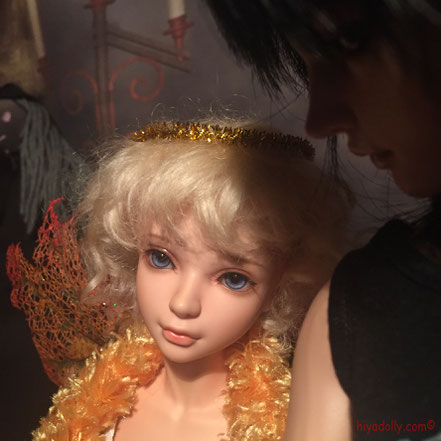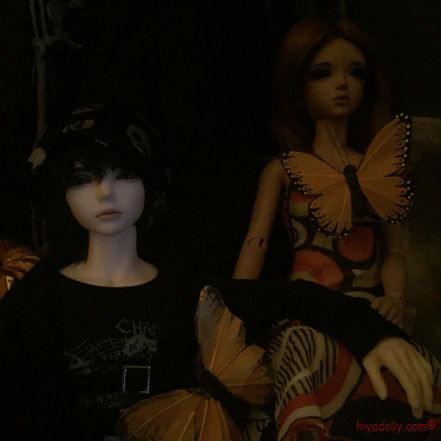 ---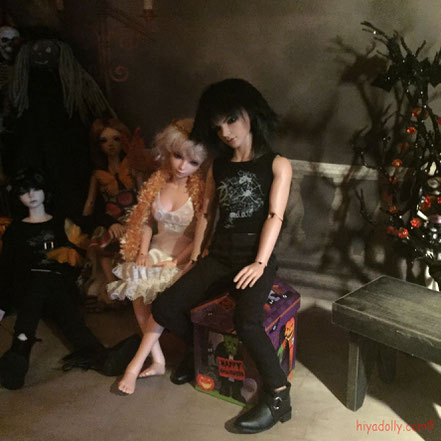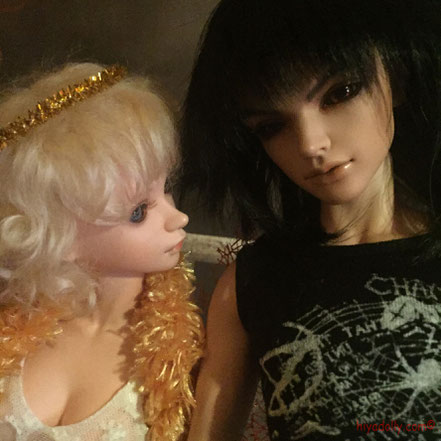 ---
But look...while the Juniors are getting all chummy,
the little sprite who has been hidden all this time watching the goings on,
can't help herself at the sight of Bo's affection with Aira.
Oh, come on! Jealous?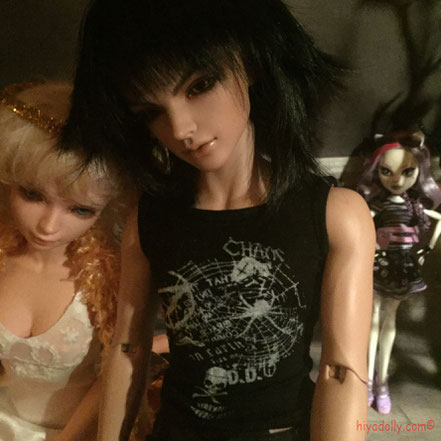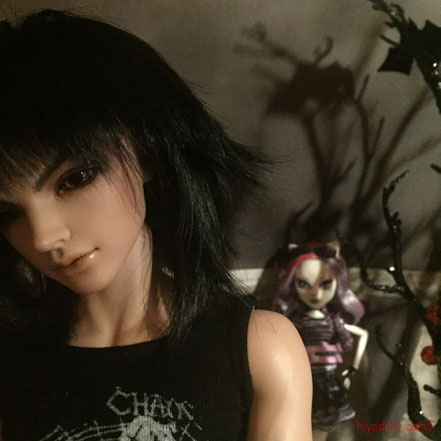 ---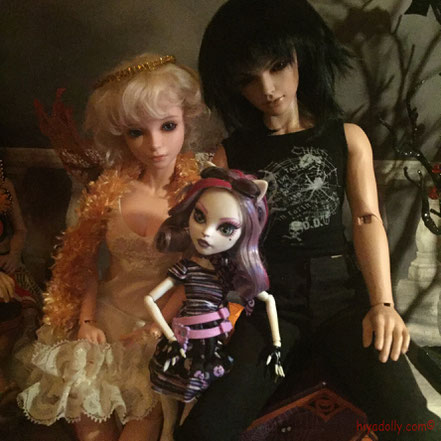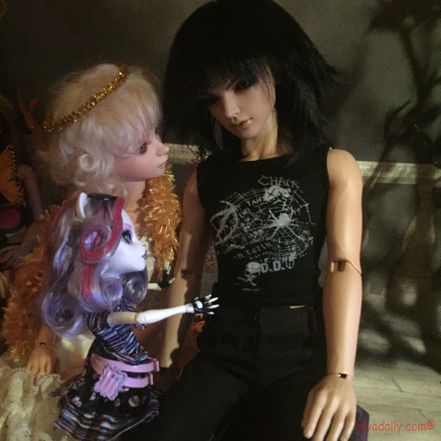 ---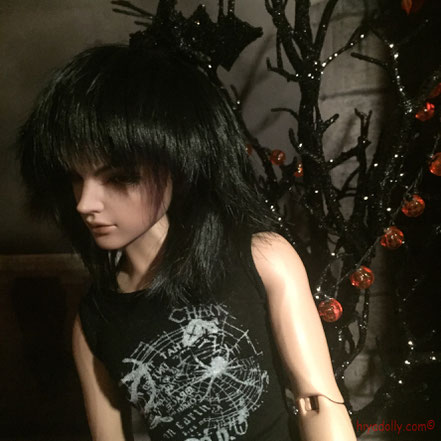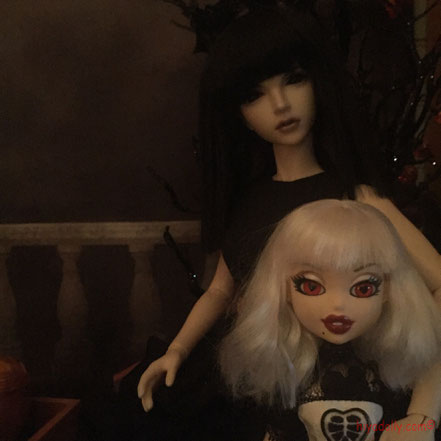 Hmmm, going to have to choose, Boris?
Well, now here, here's Jade! The tiny ones are coming out of the woodwork....
Give them some trick or treats before they blow right off the balcony!
And...get some rest everyone!
Your Halloween event is not done yet!
---