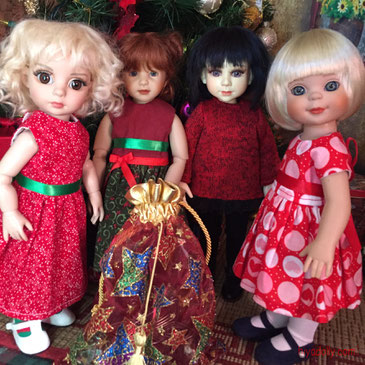 Look at these excited girls!
They are gathering for a special Christmas present opening...with something for all the little girls!
Oiya and Lilac Moon were here early.
Then they are joined by Gabby and Vera.
And this sparkly bag shows up....
They wait patiently for Shasta to arrive, and out come the Christmas gifties and decorations!
Guard One brings little Phoebe, Kish, and Fancy Nancy...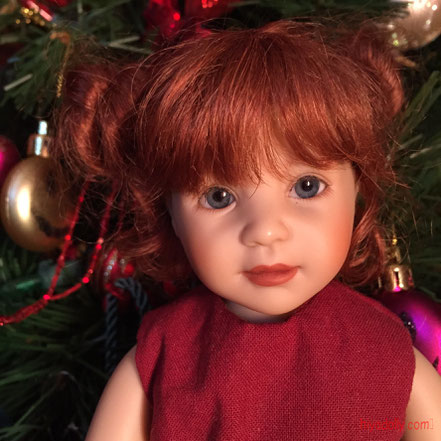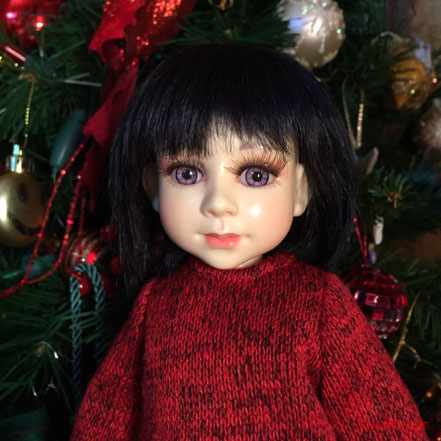 ---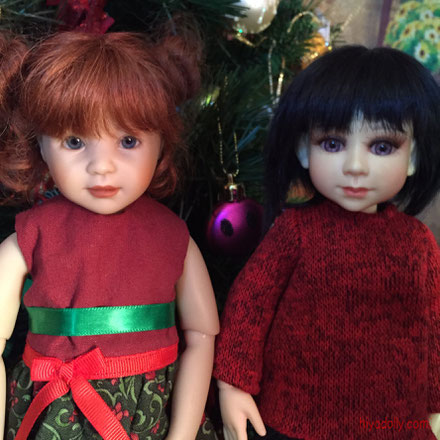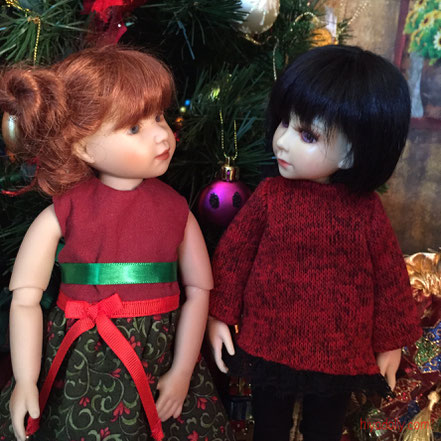 ---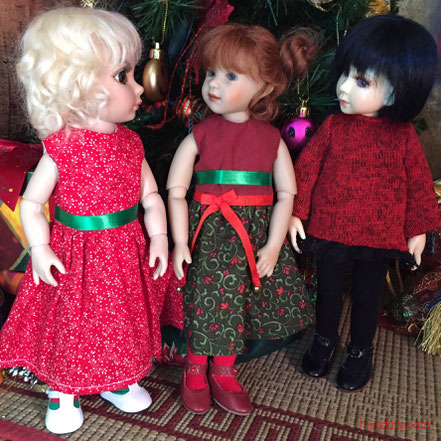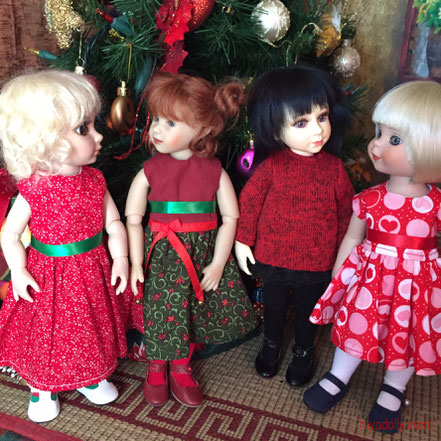 ---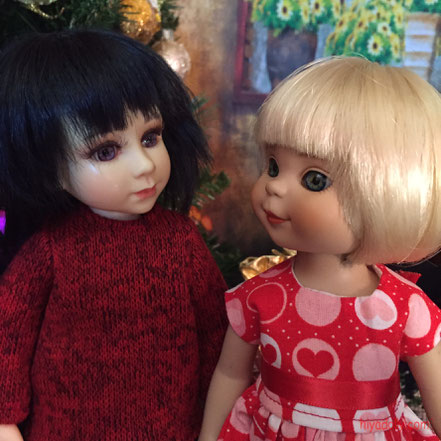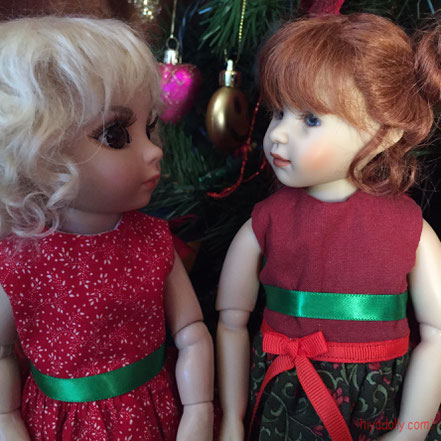 ---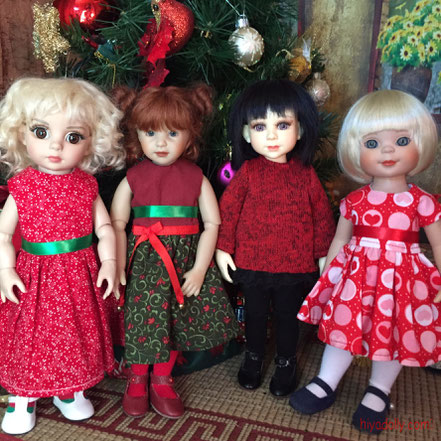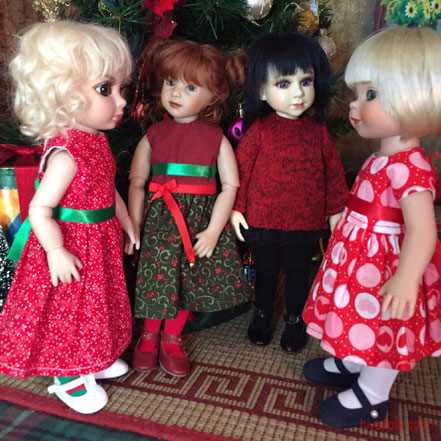 ---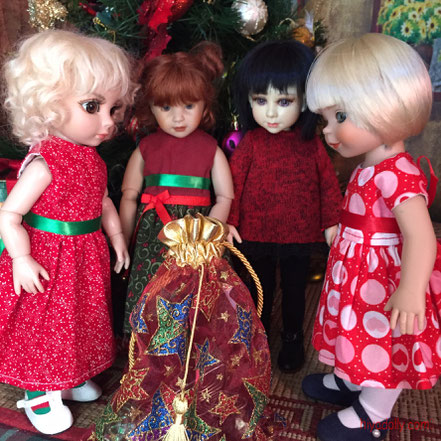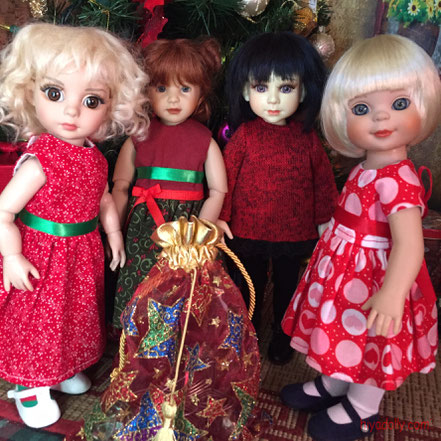 ---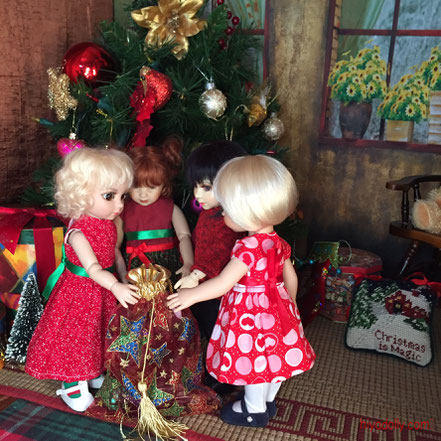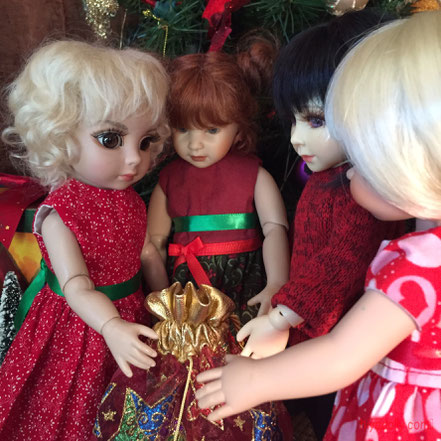 ---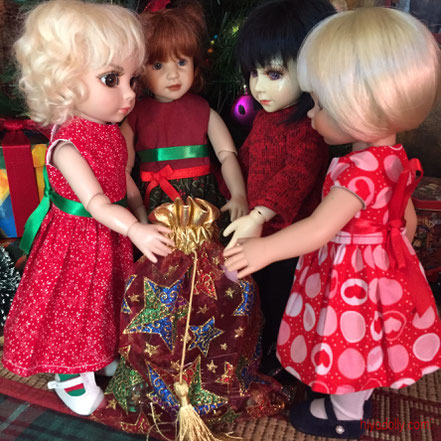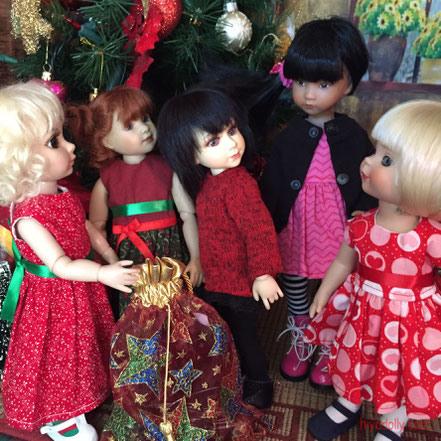 ---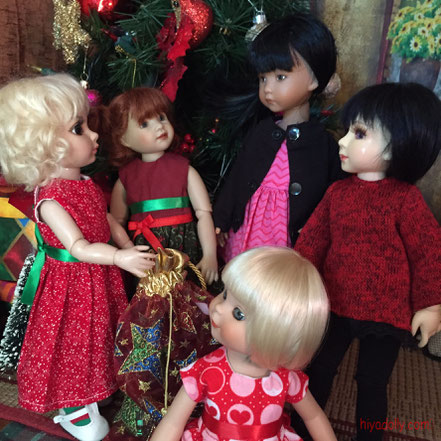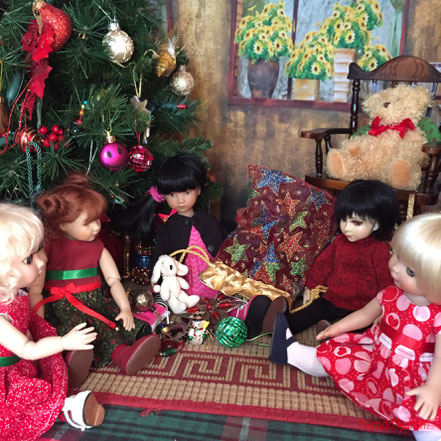 ---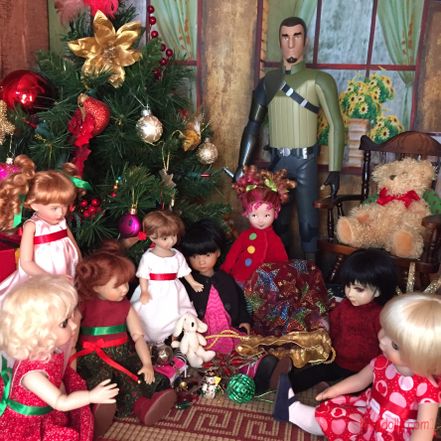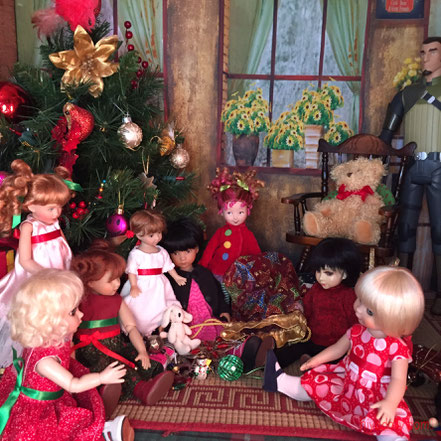 ---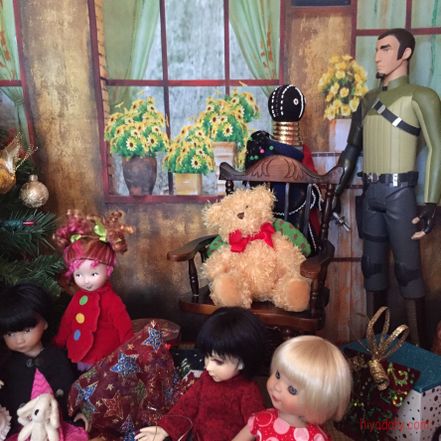 And Silent Sam comes to take over for Guard One, who has to get back to his security duties.
Babysitting is not really a part of Guard One's job duties,
but he does find himself in charge of the children sometimes, as he watches over Dolltown.
Now Sam is Caregiver extraordinaire, ever since he arrived in Dolltown, and is often looking after the little ones.
He spends lots of time at Dolltown Daycare where all the children come and go.
And he is very happy to be a part of the Christmas festivities again this year!