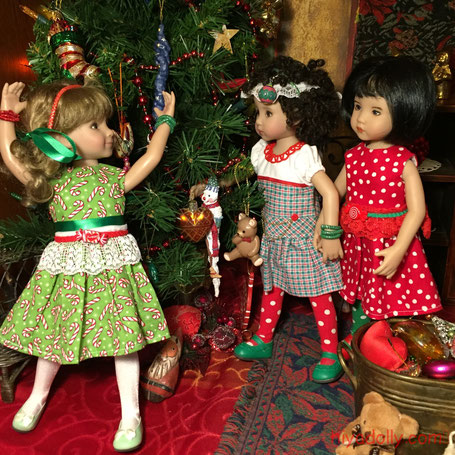 It's Tink, Xennia, and Jiyoon!
The last trio of workers, Scout, Lula, and Evie left to sit on the sidelines and watch the rest of the story. They wouldn't miss Tink and Xennia, and little miss Jiyoon!
Rosa was admiring the tree. She noticed the yellow flowers leftover from the summer, and does a little Christmas magic, adding a red sparkle bow to camouflage the flowers. Nice idea, Rosa!
Pearl and Zoey come to check on the tree so far...nice!
But it needs...more!
So they are happy when Jiyoon is next. and brings her bright and cheery friends, Tink and Xennia.
Well, Xennia is cheery when things are going her way, or when she is not watching a sad movie, or listening to a baby cry.
Will decorating the tree keep her happy?
Tink helps her find an ornament that she knows Xennia will like.
Jiyoon has no trouble finding the one she likes!
Here we go!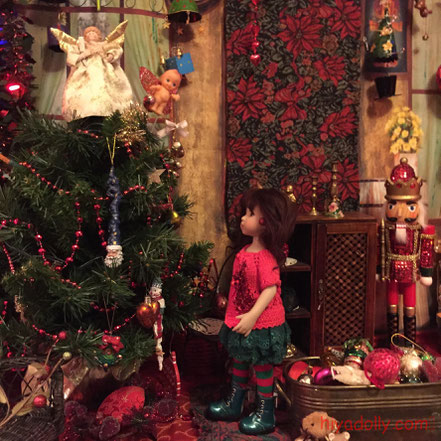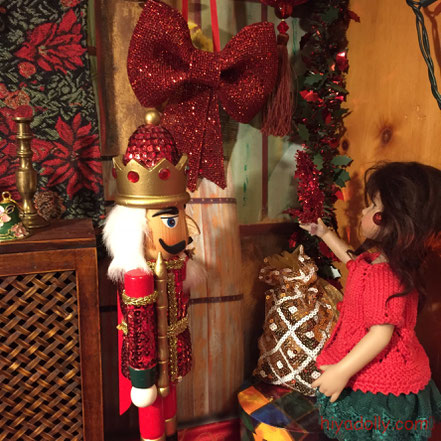 ---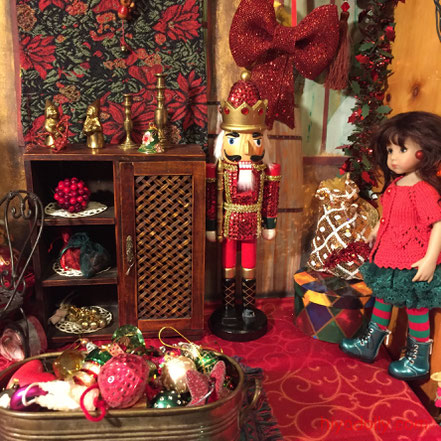 ---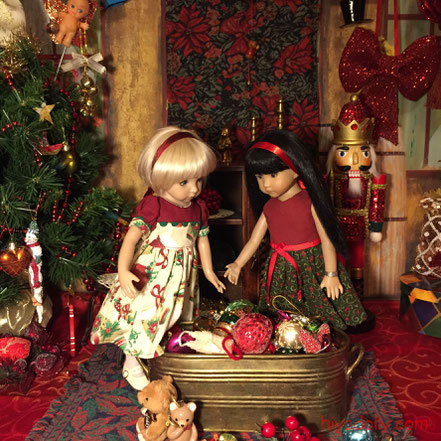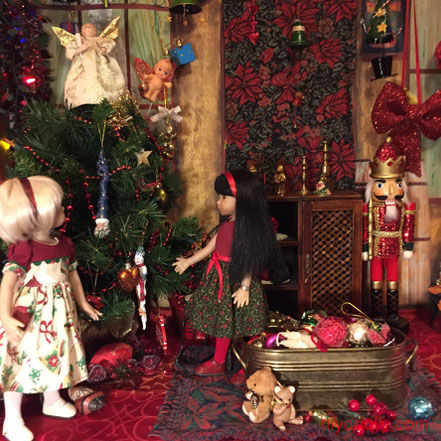 ---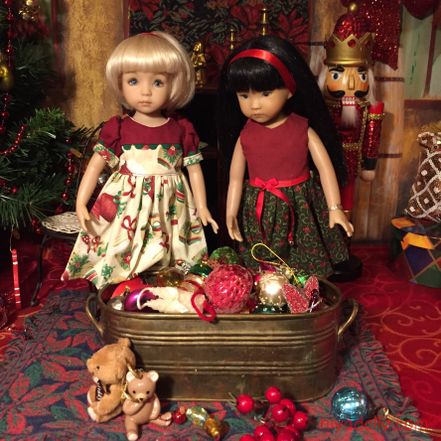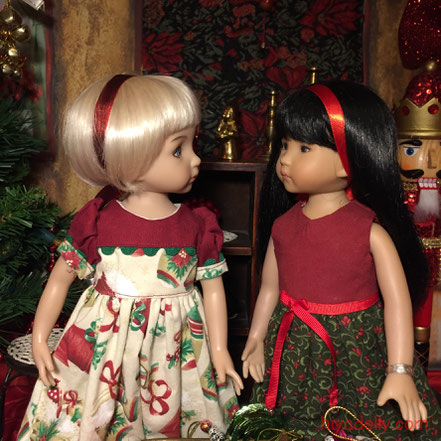 ---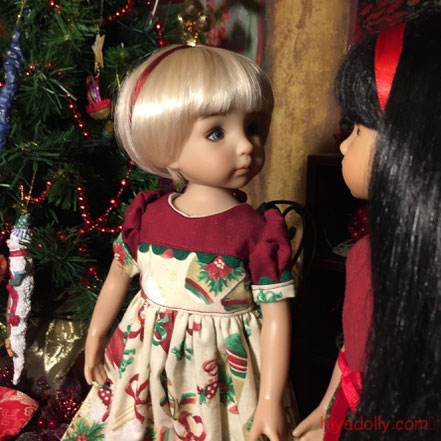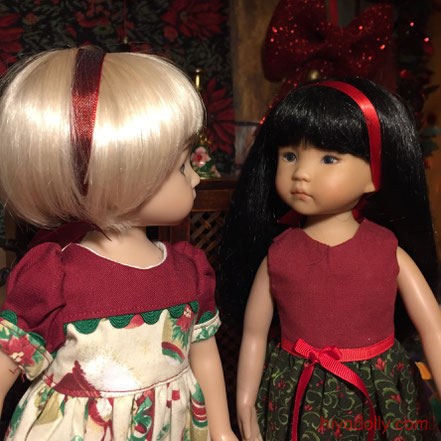 ---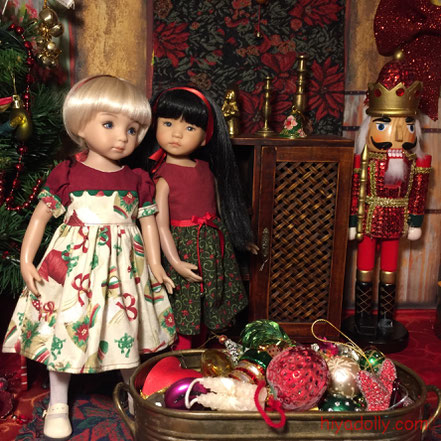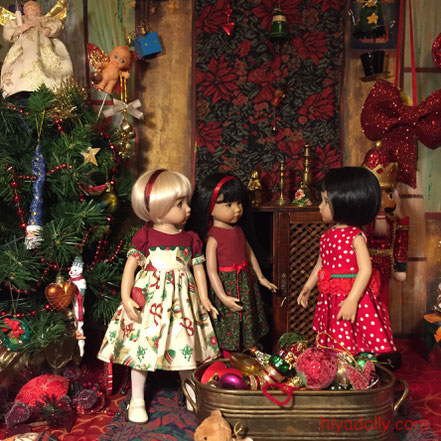 ---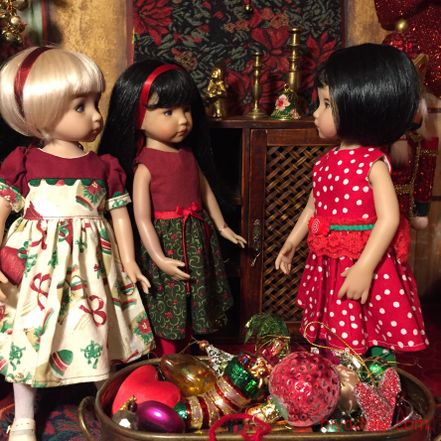 ---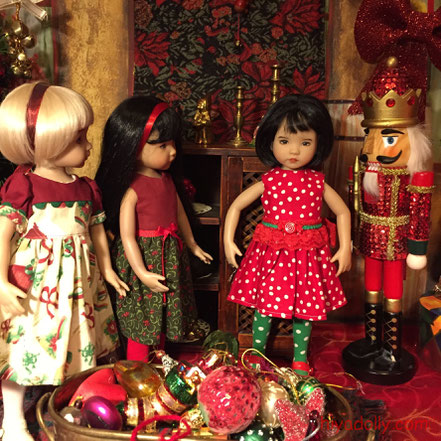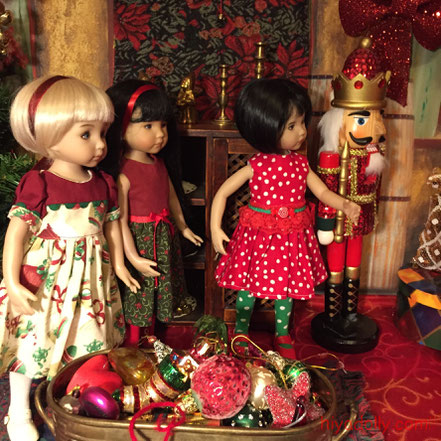 ---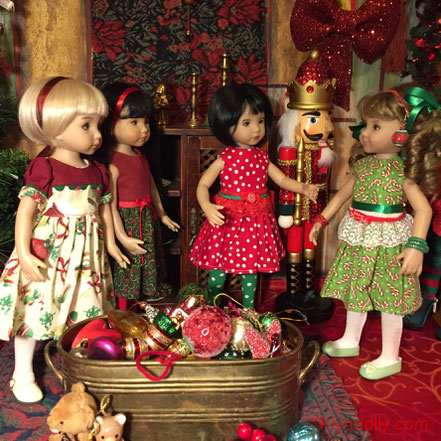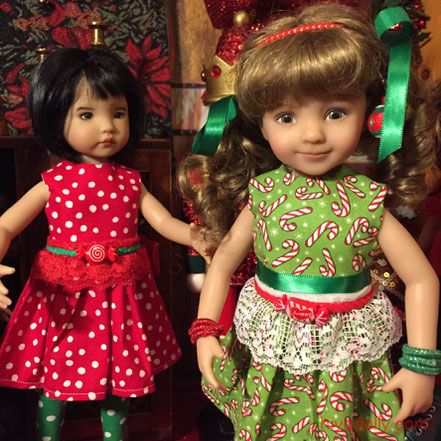 ---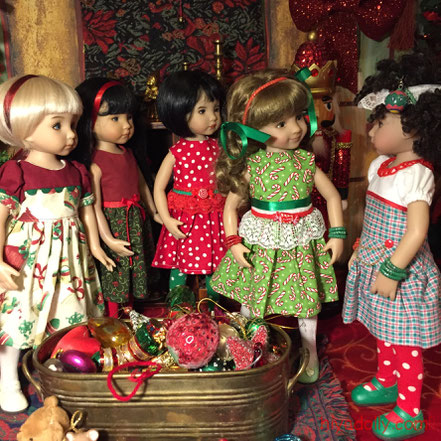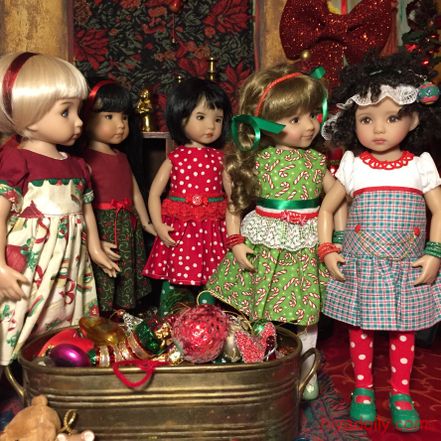 ---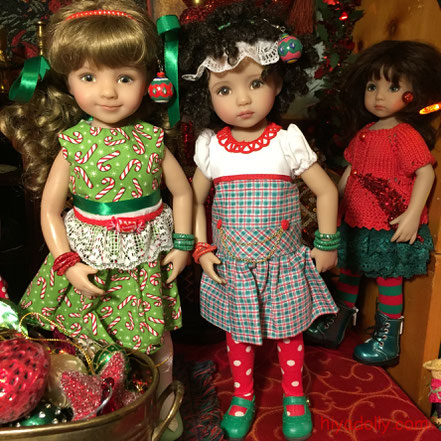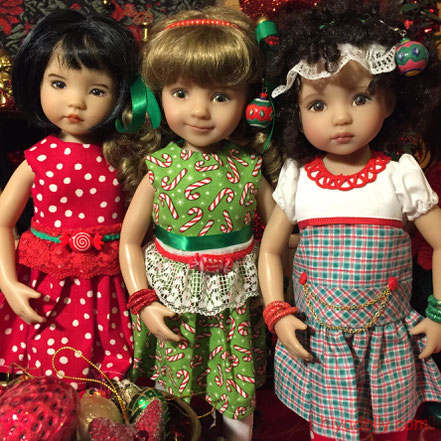 ---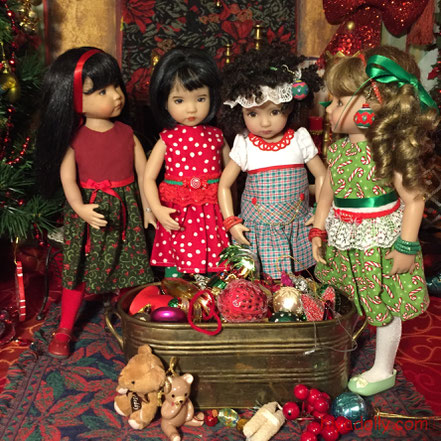 ---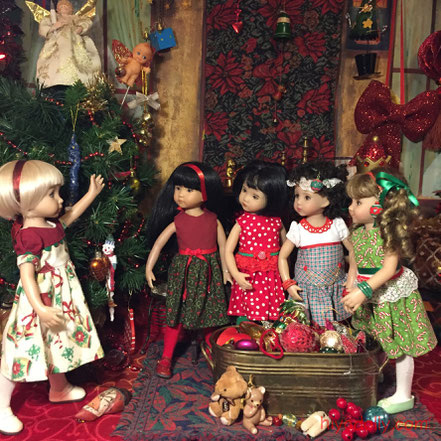 ---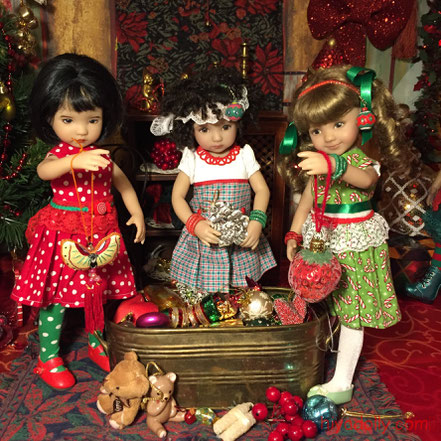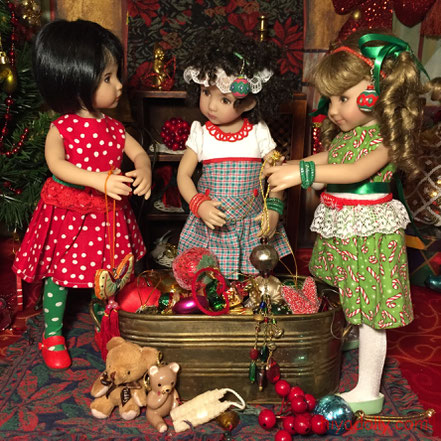 ---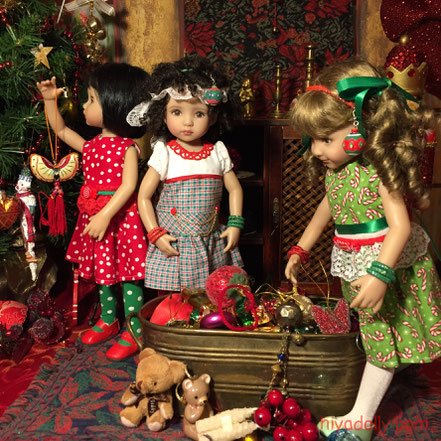 ---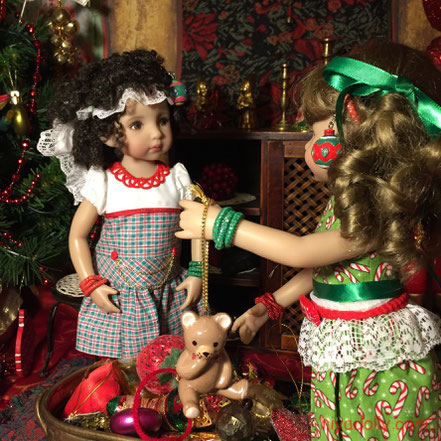 ---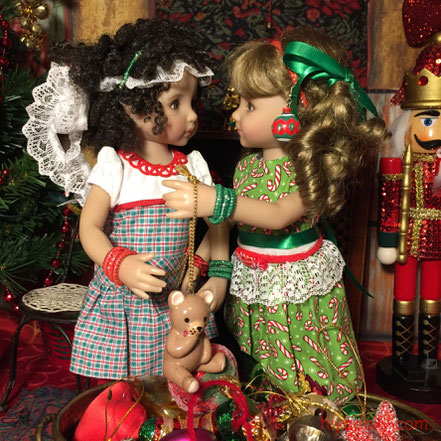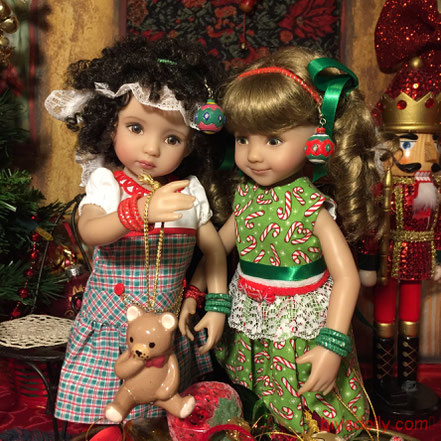 ---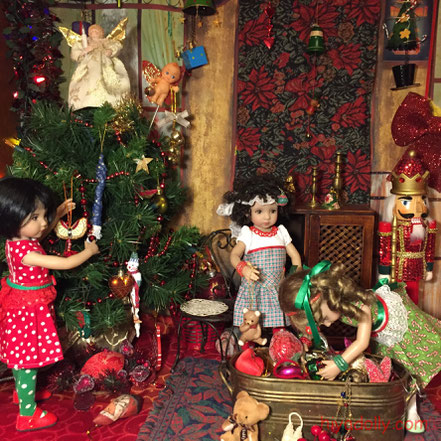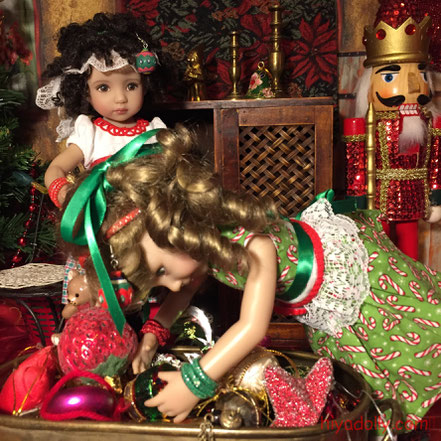 ---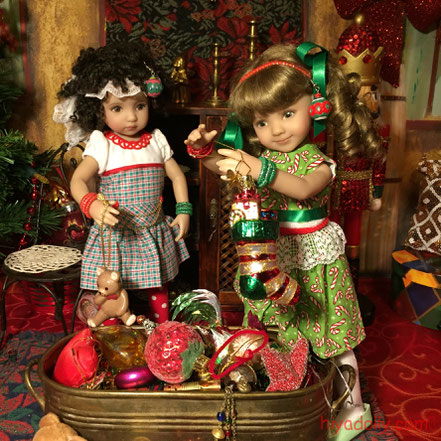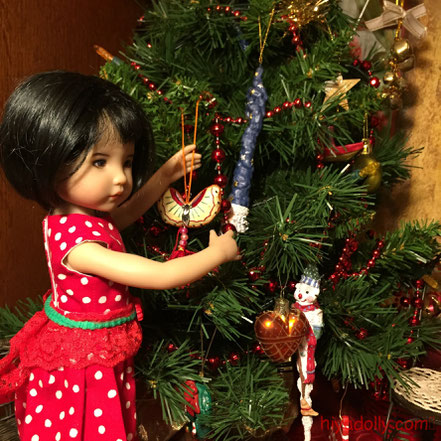 ---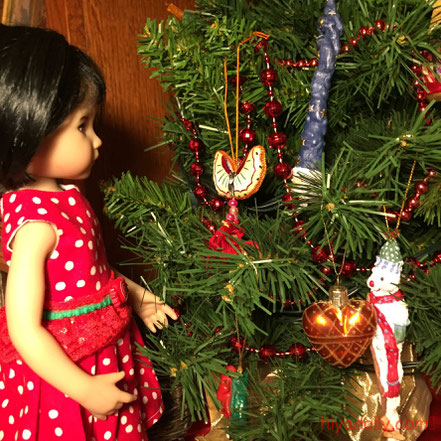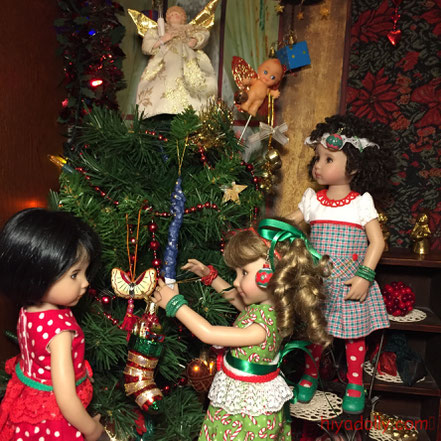 ---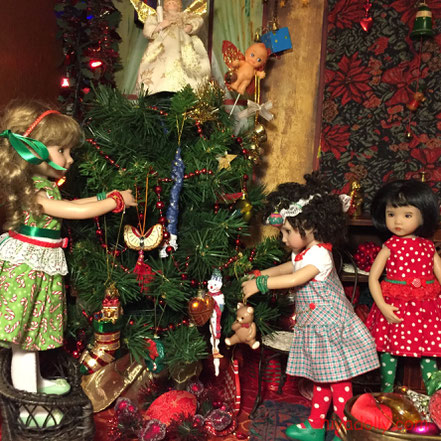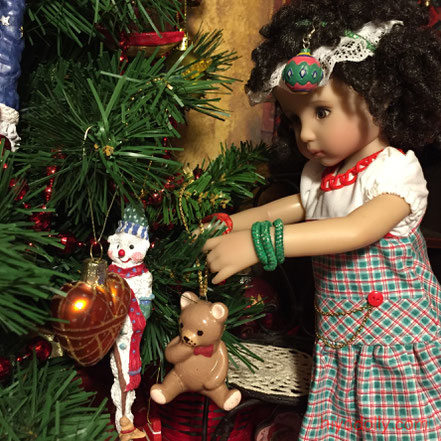 ---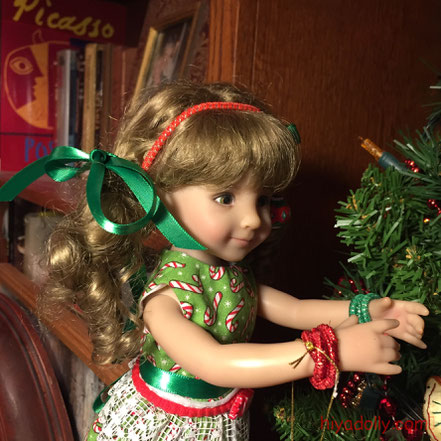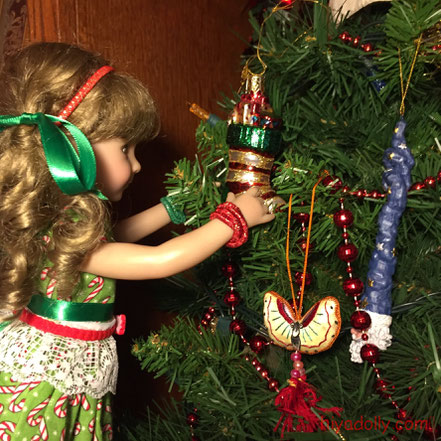 ---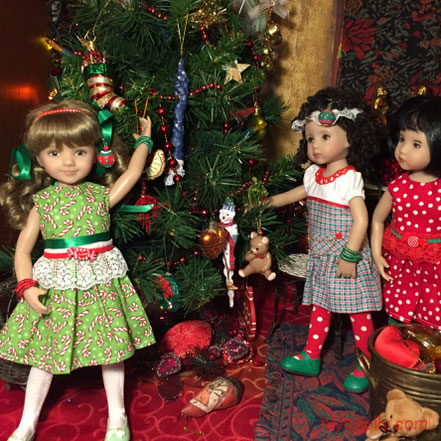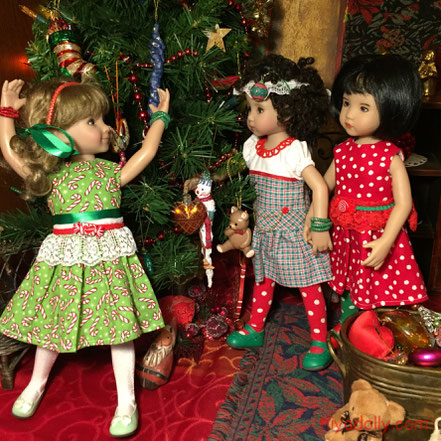 ---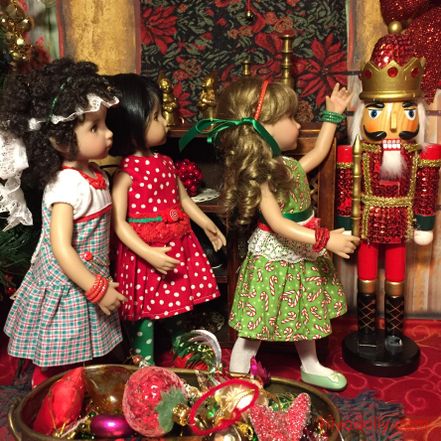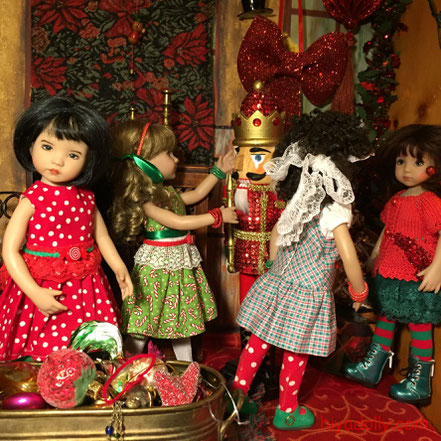 ---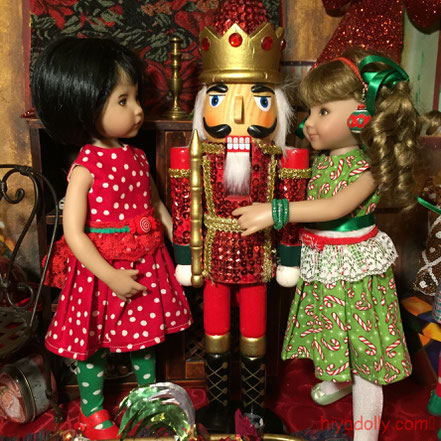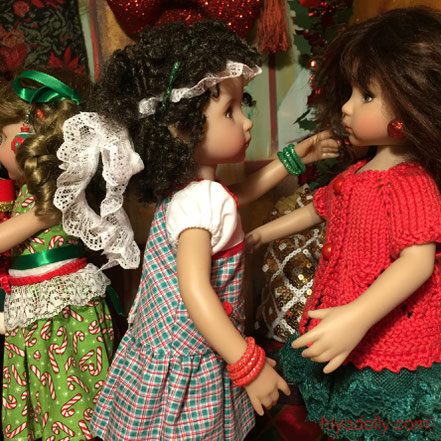 ---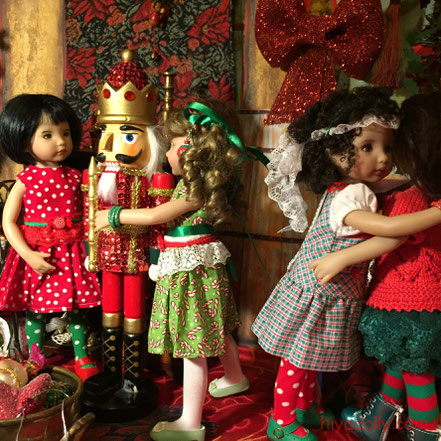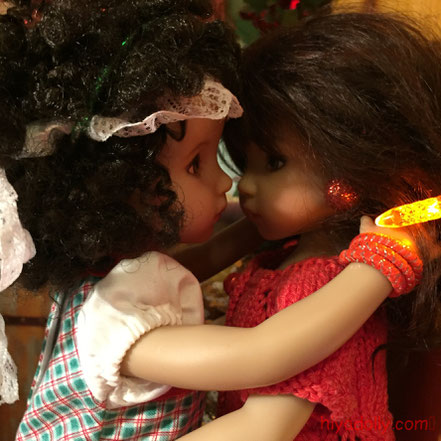 ---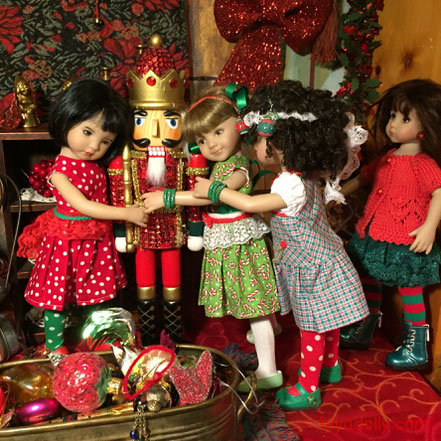 Well, that's it for this little group! An affectionate bunch!
A butterfly,  a stocking full of gifts, and a teddy bear are now dangling from the Christmas Tree!
Thanks Jiyoon, Tink and Xennia!
Now get yourself some snacks while more decorations are added by our next Little Darlings! 
Who's next? Stay tuned!