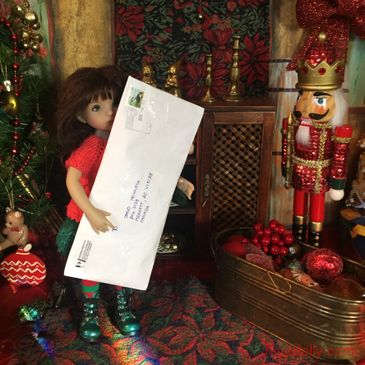 Well, that got the girls up in a hurry!
We have packages arriving!
First is an envelope from Montreal...who can it be from?
Pachom! Our beloved dressmaker, momma of baby twins!
And the envelope is fat and soft, which can only mean...
Pachom has sent us surprises before...that's how our boys got pants! 
Rosa, our Christmas Darling, is delivering the envelope to the Community Center, and I have called Zoey and Pearl... The three are allowed to open the envelope and see what it is!
A small reward for their parts in the Christmas Tree Decorating story.
Zoey is wearing one of Pachom's perfect little dresses, from last Christmas!
Let's see what it is, girls!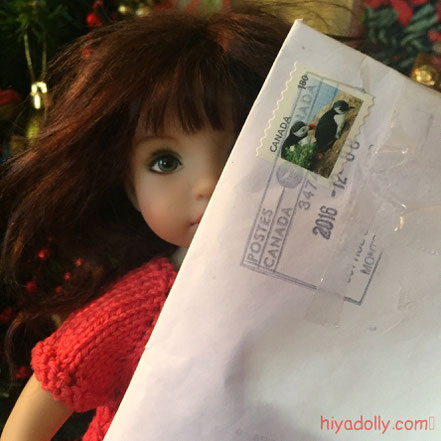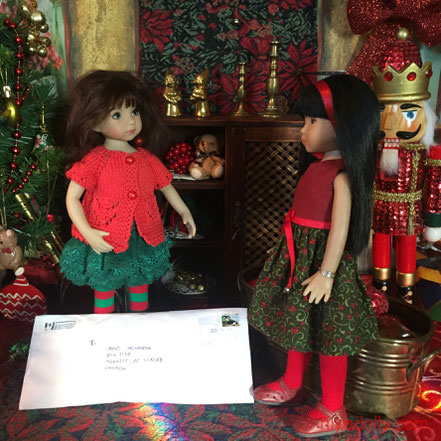 ---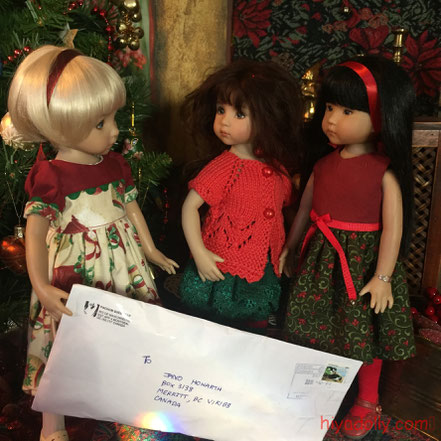 ---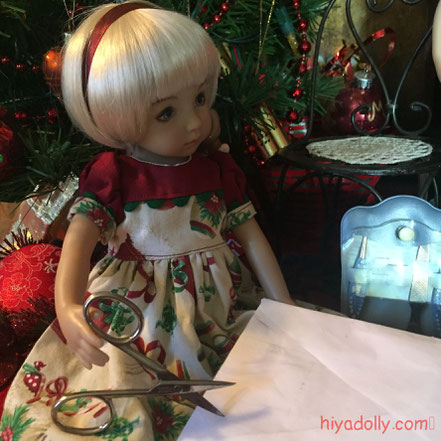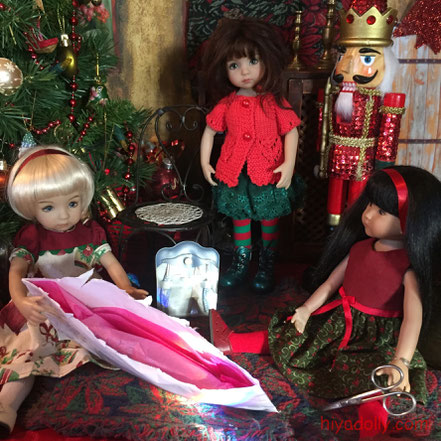 ---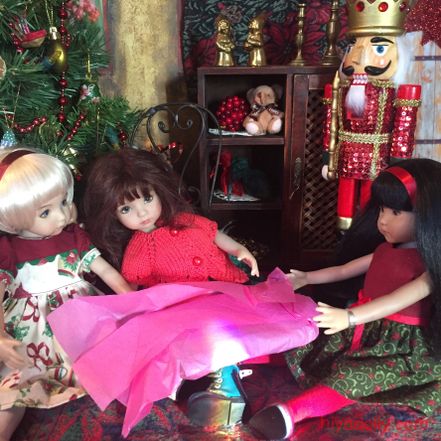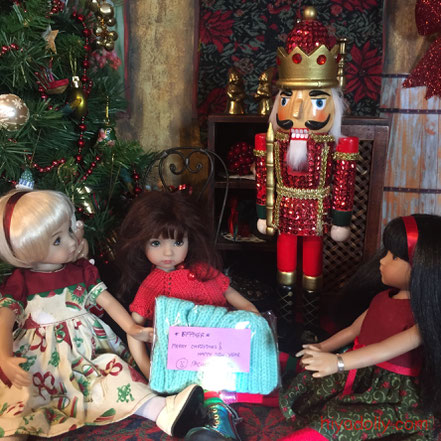 ---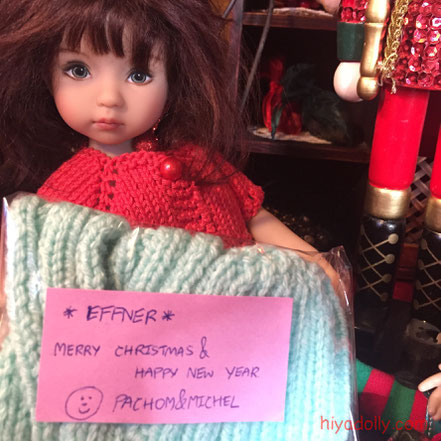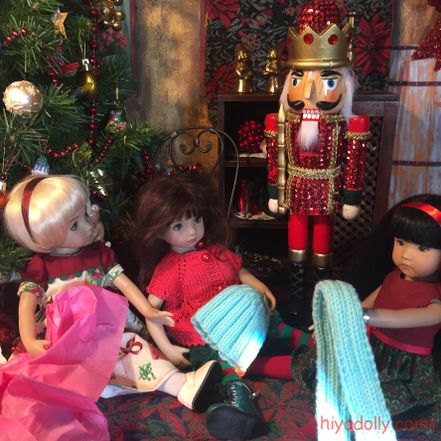 ---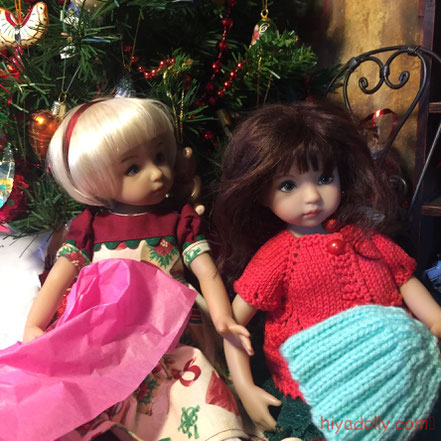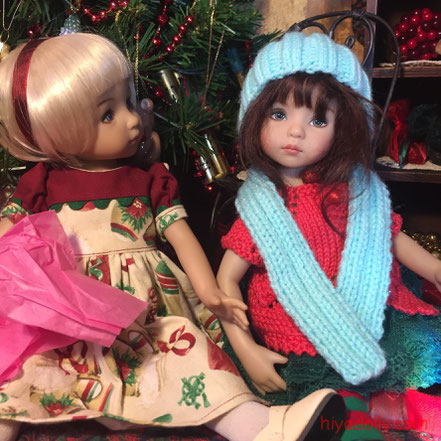 ---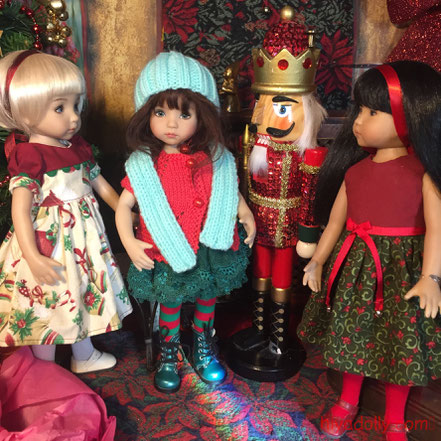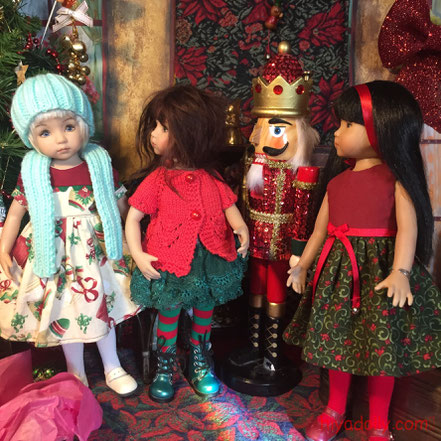 ---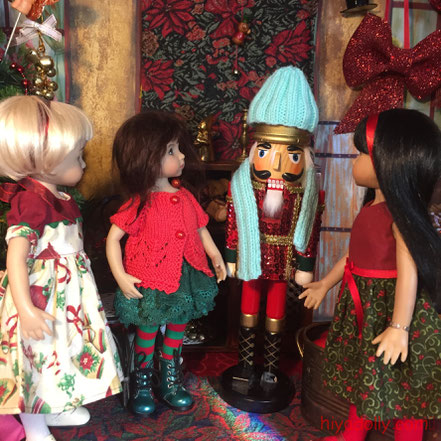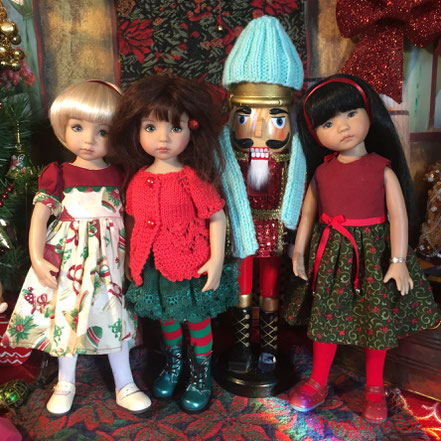 ---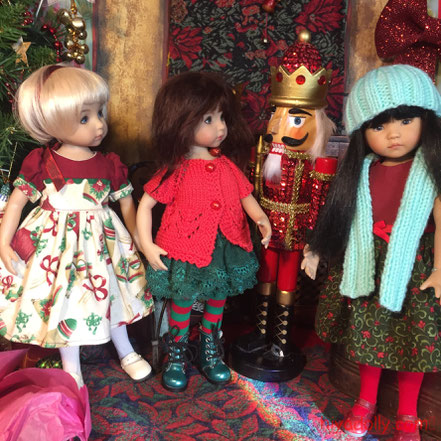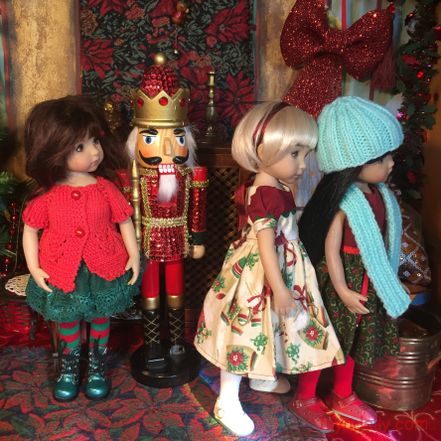 Thank you, dear Pachom! From all of us in Dolltown!
That scarf set is going to fit quite a few of our dollies, so Pearl and Zoey are off to make a list.
Who gets to wear it first, (and why), who's next, for how long. And where to put it back for the next dolly.
Those girls are so organized!
There is also a big box, just arrived...another surprise for the Little Darlings!
 We've been tracking it for days.
We know who it is from!
And the Darlings are going to be thrilled. Tres heureux!
Now, when shall we tell them? We can't wait ourselves!
Stay tuned!