So very tidy after the excitement and unboxing of the Paris gifts.
The girls have decorated even Sparkly Nutcracker, we see.
Where are the girls? And where is the 3D Eiffel Tower to color? For now, it's quiet...
Here are some photos up close, of a few things in our Christmas scene.
And who's watching, from a perch to the side?
Sky, and a little blond babydoll...like a grandmother and her grandbaby watching a Christmas Play together.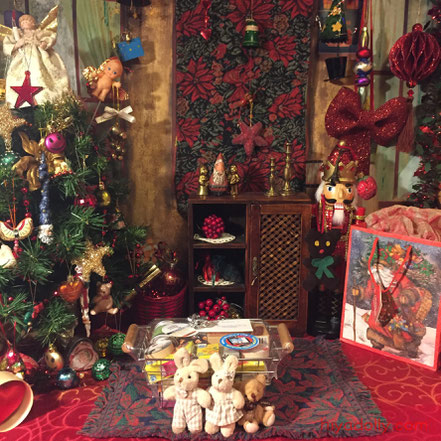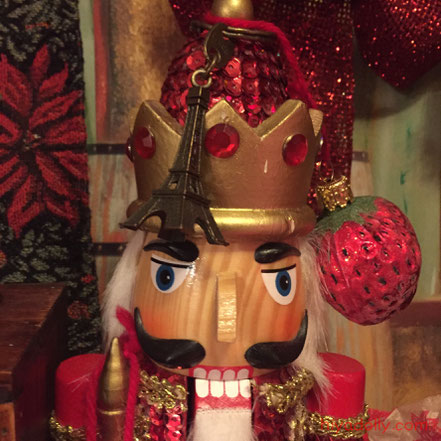 ---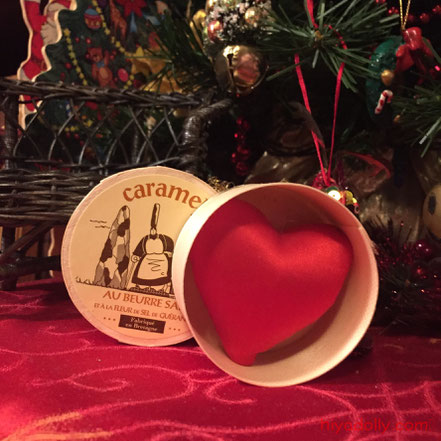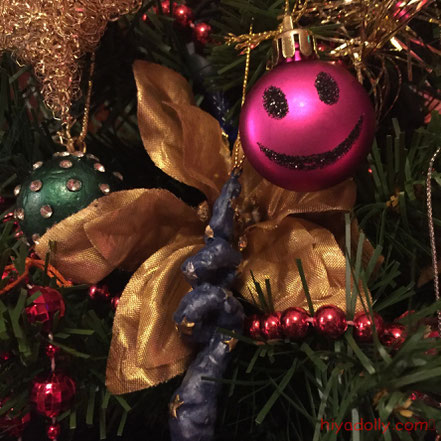 ---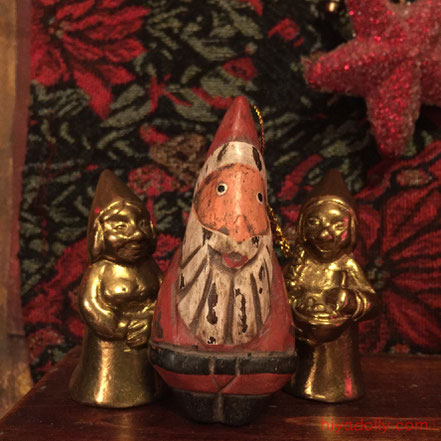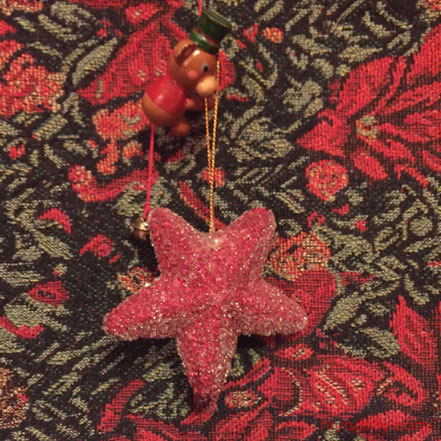 ---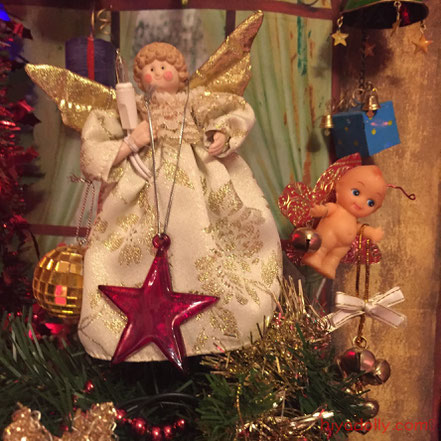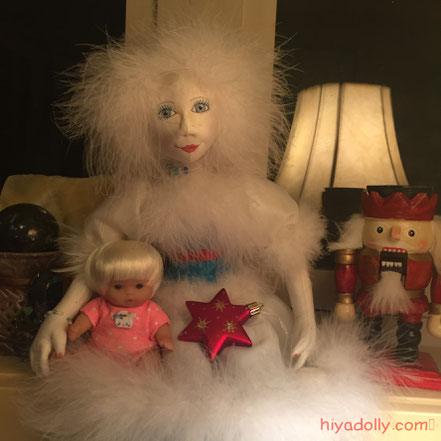 It's quiet, but not for long! We can hear Xennia calling out for the girls, "Where are you?"
Here she comes!
Stay tuned!