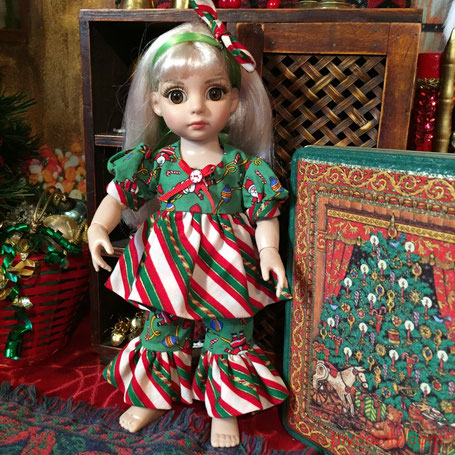 Isn't this something?
I thought of Gabby right away when I saw this cute outfit from Alisewn, by Alison Austin.
Now, we have ordered from Alison before... the "elf" outfit Evie is wearing for Christmas, the Mondrian dress that Jiyoon wore in the spring...very creative.
And this one looked just right for our bright Gabby. And Vera, and Lilac Moon, and Shasta and Whoopie, and Oiya...
Gabby is thrilled at the moment, though, imagining it is hers alone. She won't mind sharing if I dangle something equally as festive, or sparkly, or fringy in front of her. Distraction works like a charm with Gabby...
Our Christmas Darling, green eyed Rosa, gets to wear the bigger version. (Two for the price of one after Christmas!)
And they enjoy a game of cards...Christmas cat cards!
The girls look like Christmas candies! Thanks, Alison! Just in time!
---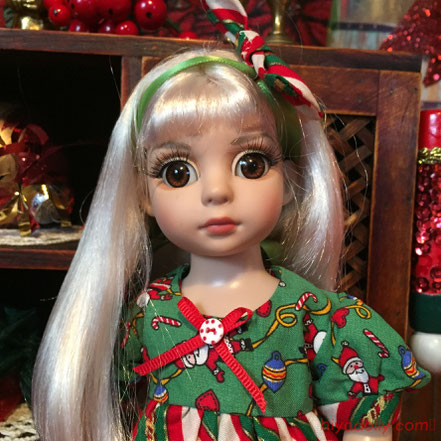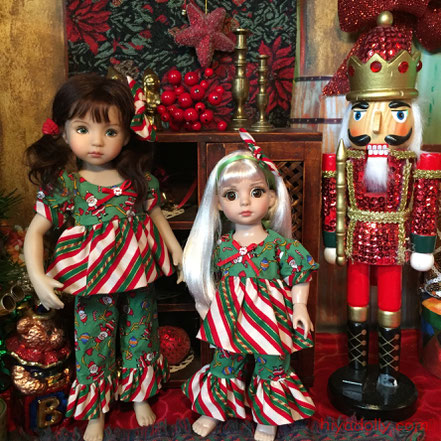 ---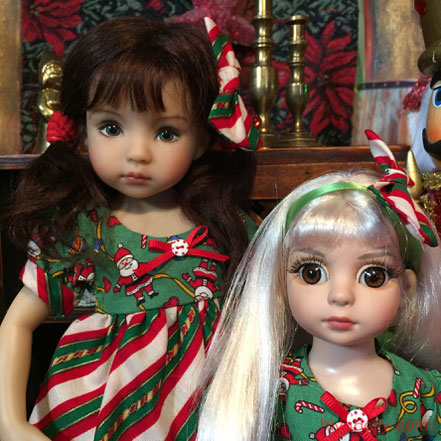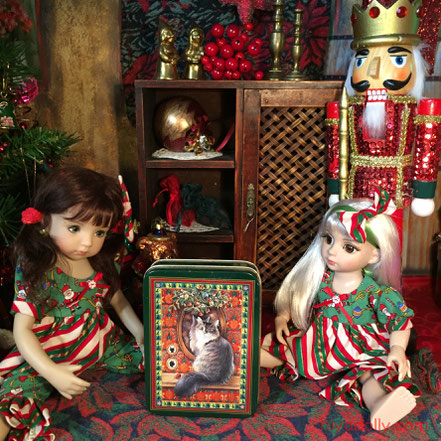 ---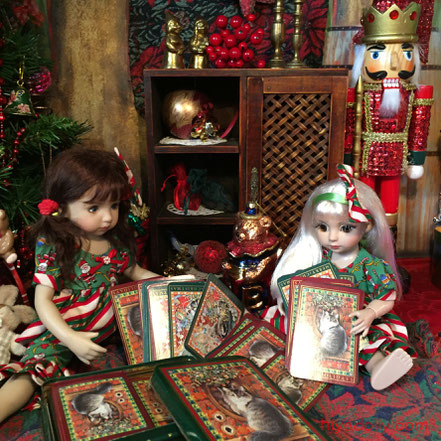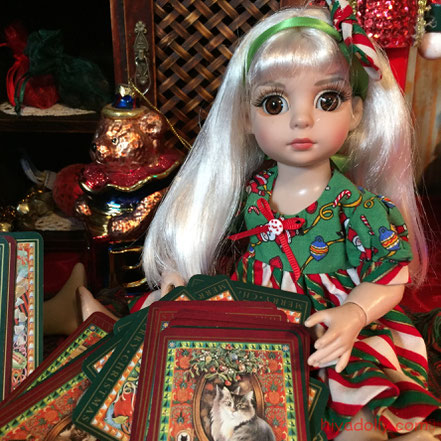 "How do you play?", Gabby asks.
She's getting old enough now to do more with cards than arrange then in flatlays, and balance them in triangle tents...
And bend them into small ball shapes to throw at her friends...
Oh, sweet Gabby...