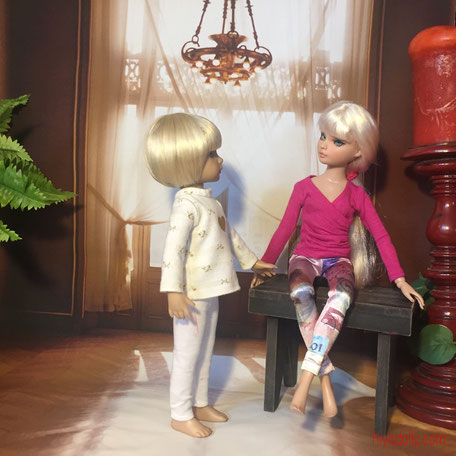 The girls are coming to yoga class!
They have been dressed for days it seems!
All the girls do yoga daily. Well, some form of stretching. Okay, I guess we include floor tussling, tug of wars, and tree climbing.
And since we won't allow the tree climbing during winter, we insisted the yoga classes start again.
The girls had to wait until our instructor had her planning meet up with the other Dolltown Ellos.
Now Oksana is ready. She has decided to just have small groups. Good idea, Oksana! 
Easier for me too!
Pearl is first to arrive, and Zoey joins her, then Rosa, and yoga begins....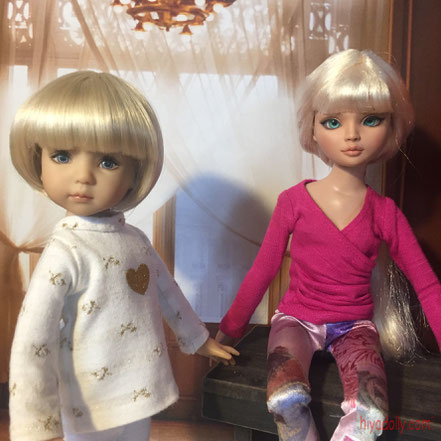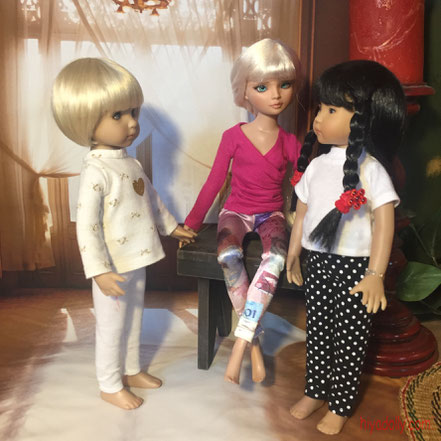 ---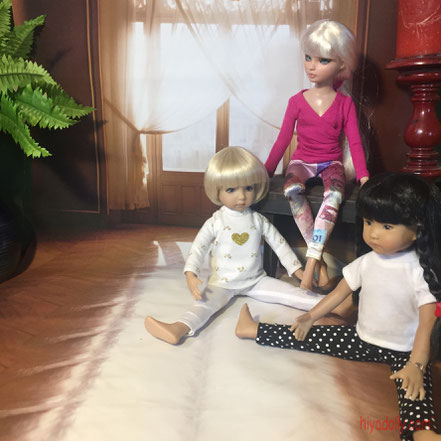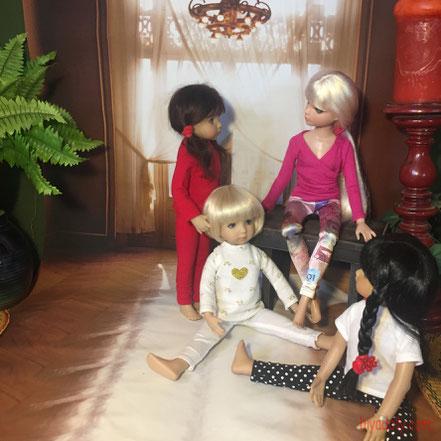 ---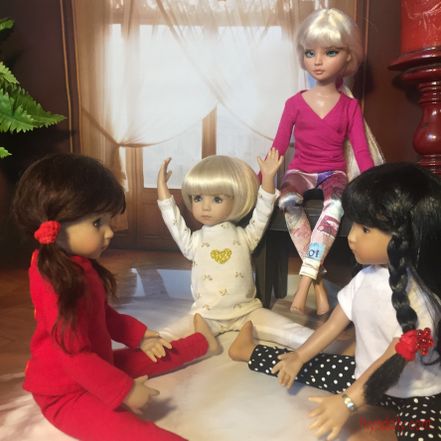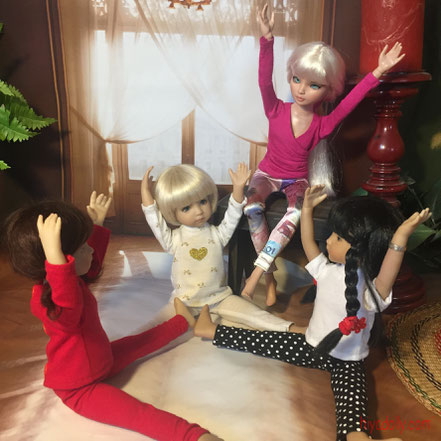 ---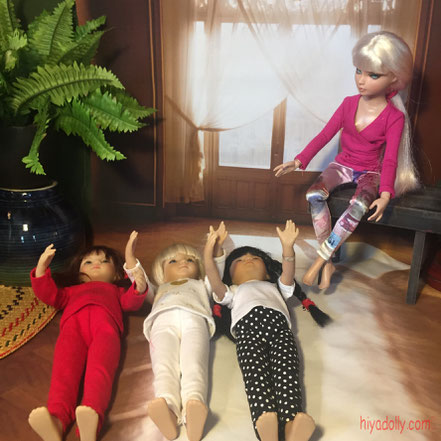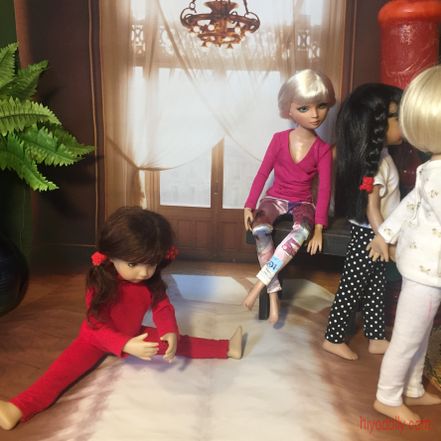 ---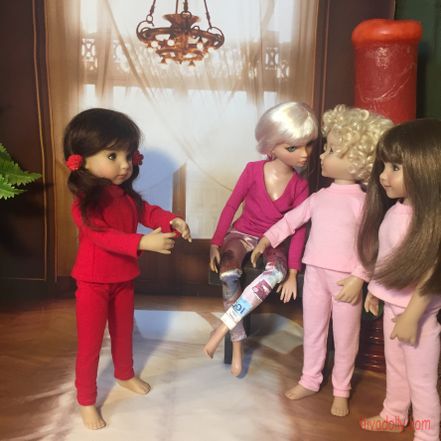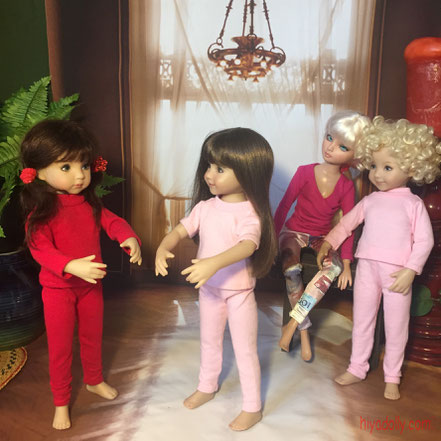 Rosa looks like she is assisting Oksana, showing the girls poses...
Here are Birdy and Chantal, buddying up because they are both wearing pink!
---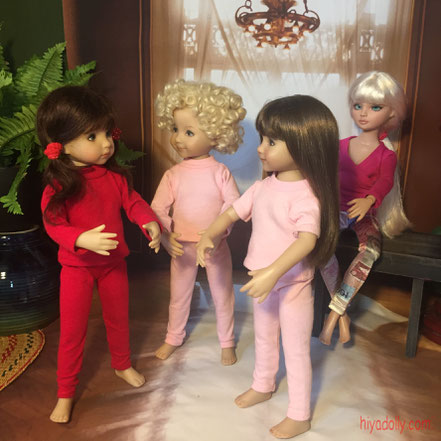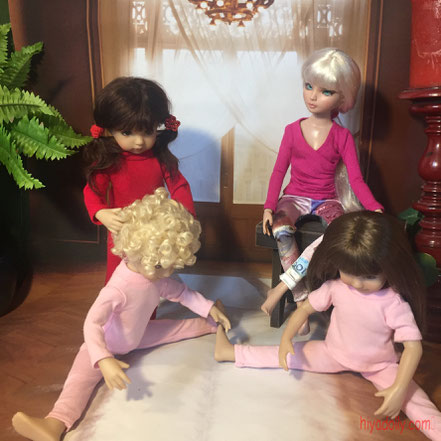 ---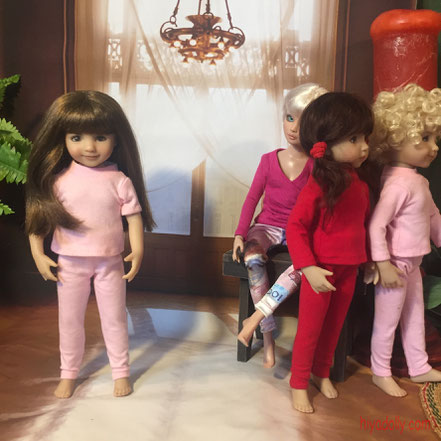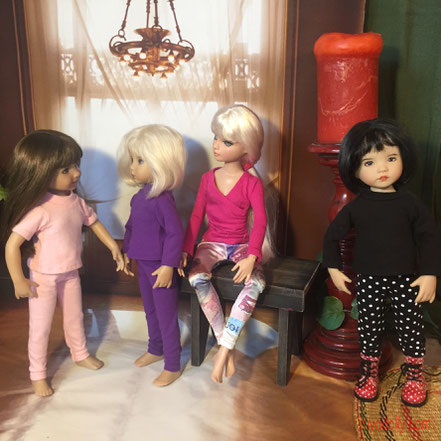 Off go Rosa and Birdy. Chantal stays to join Faith and Jiyoon...
---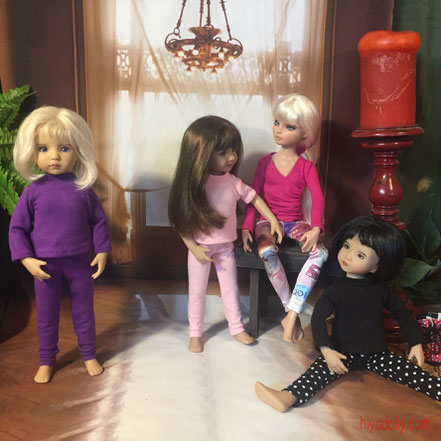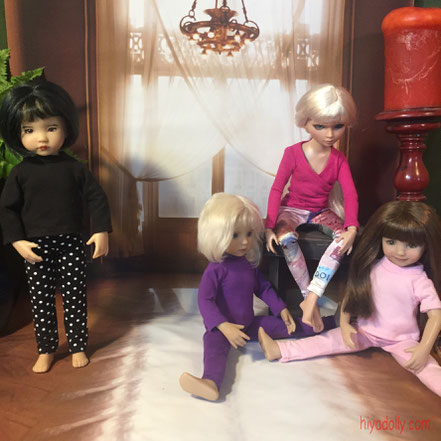 While Jiyoon takes off her boots, Faith poses for a photo.
After Faith's photo, Jiyoon poses for me.
We decided that the girls would give their New Year's Resolutions here in the Ballroom, during yoga classes, to be sure I got everyone...
---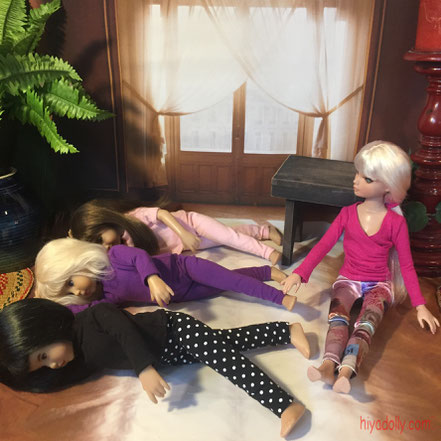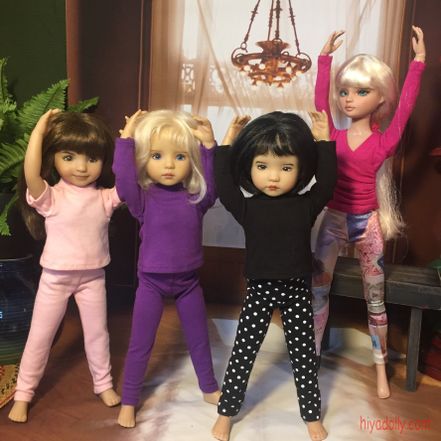 Then the girls settle in for some challenging yoga.
These girls love yoga because it helps so much with dance classes! 
Strength, balance, and flexibility!
---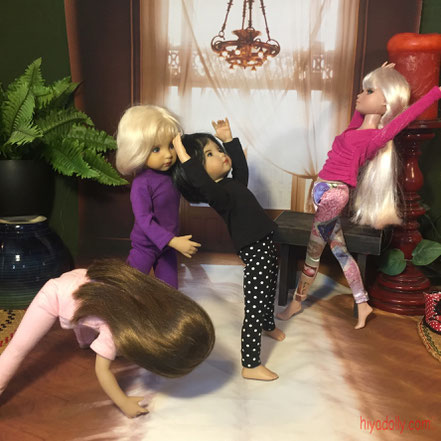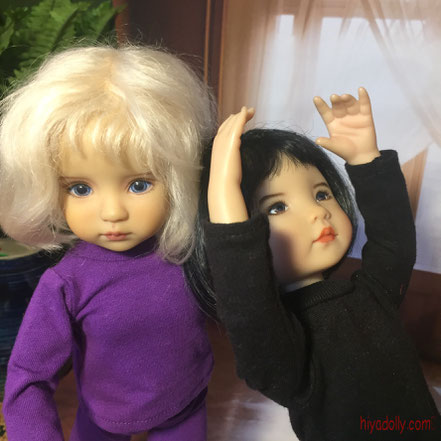 ---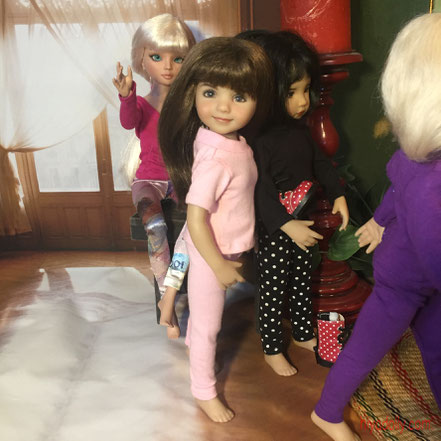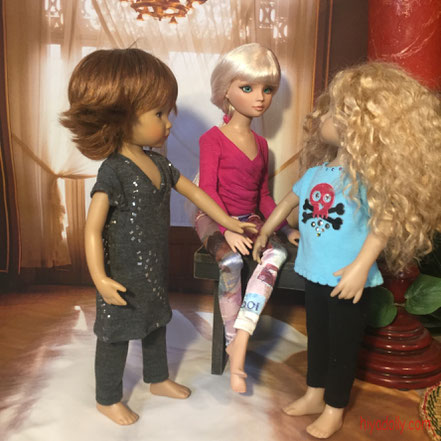 Three more done, three more arrive.
This time it's Evie, Lula, and Scout!
---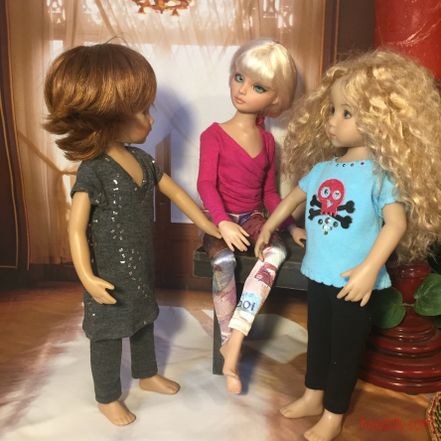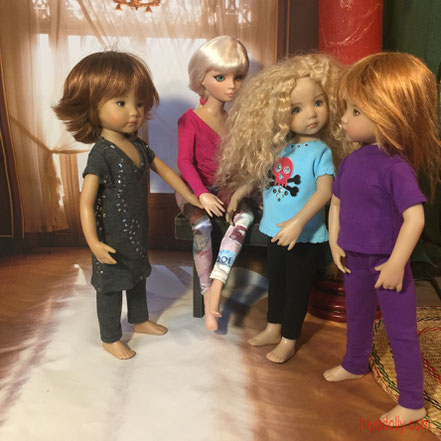 ---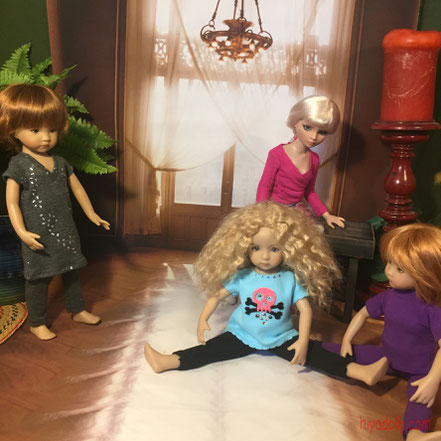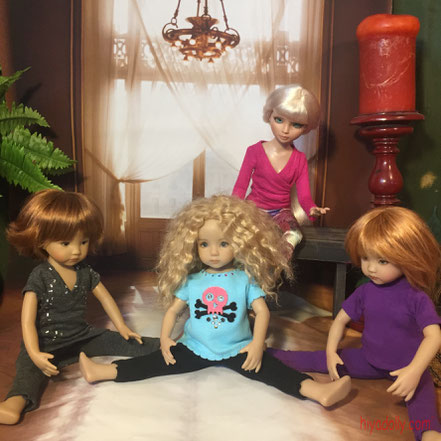 ---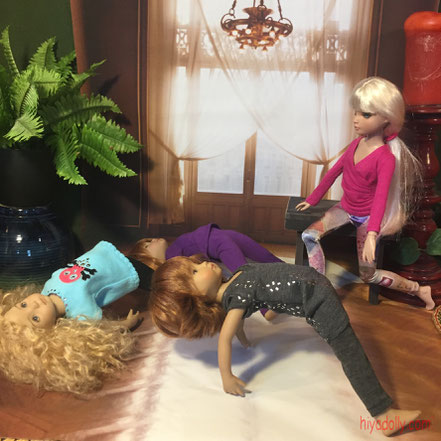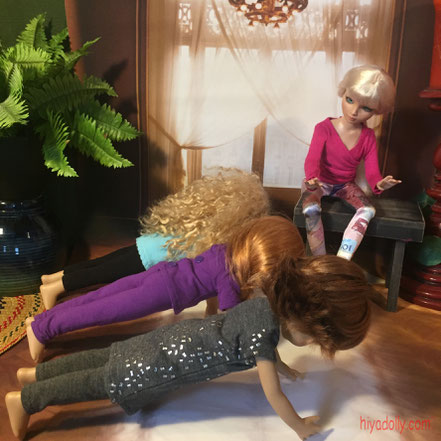 Now, this is a serious bunch!
They use their yoga skills for dance classes, for sure.
But they also use them for tree climbing, cliff jumping, long hikes, and short sprints...
---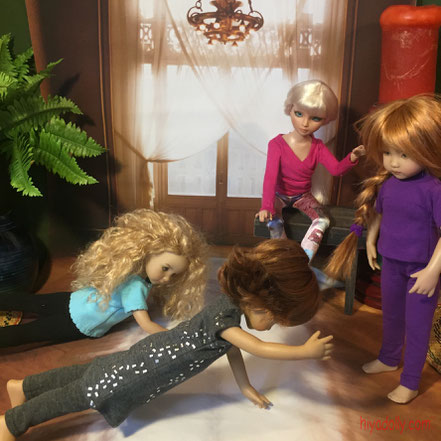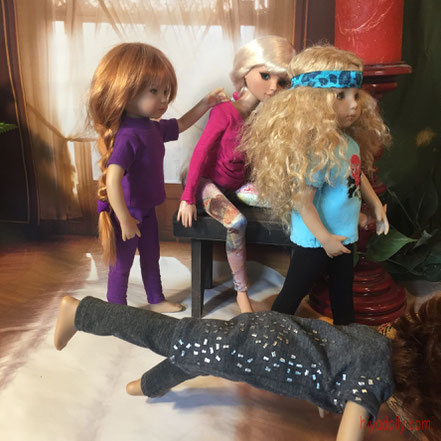 Evie takes it to a new level, with a one handed plank!
Scout is impressed.
And Evie plank-crawls right out of the Ballroom!
---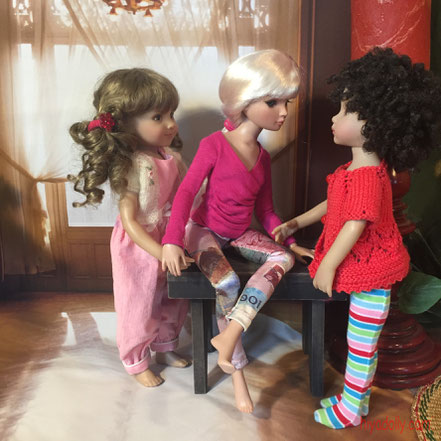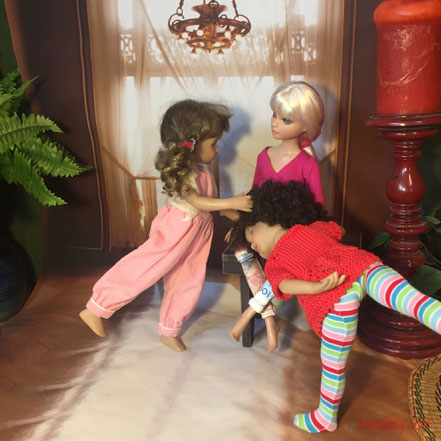 The last Little Darlings to arrive for yoga class-Tink and Xennia!
These two love yoga! It's the roll-around-on-the-floor class!
---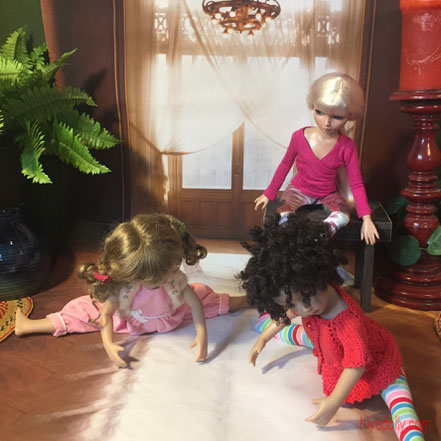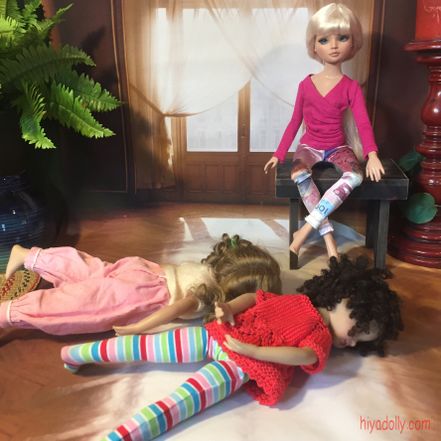 ---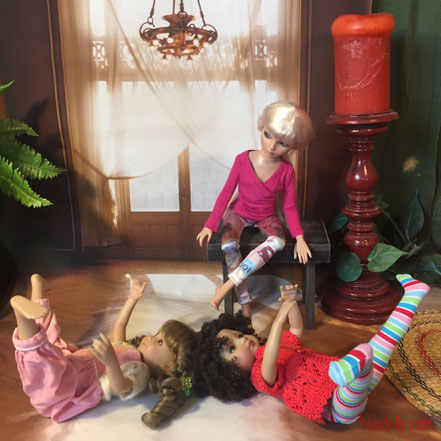 ---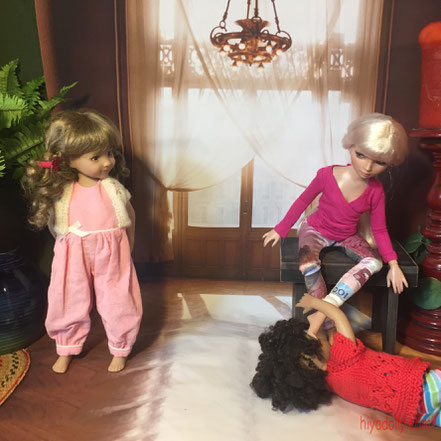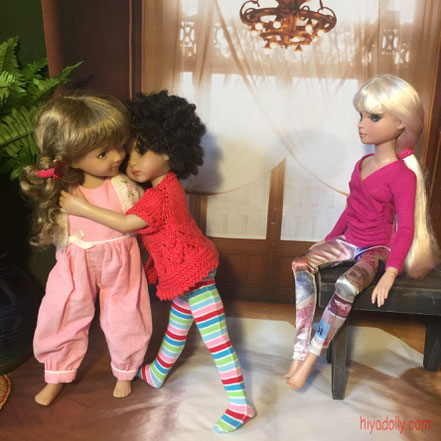 ---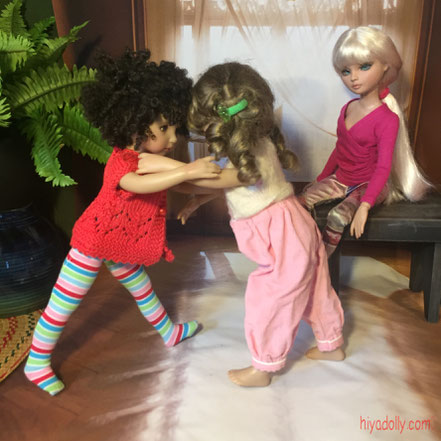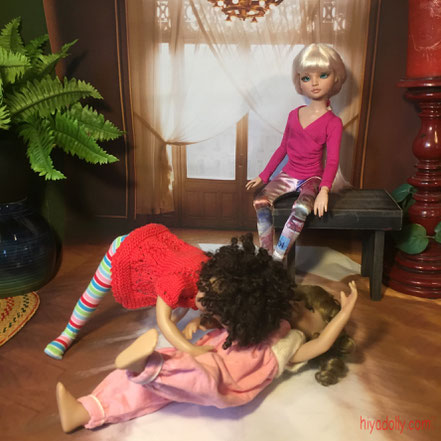 ---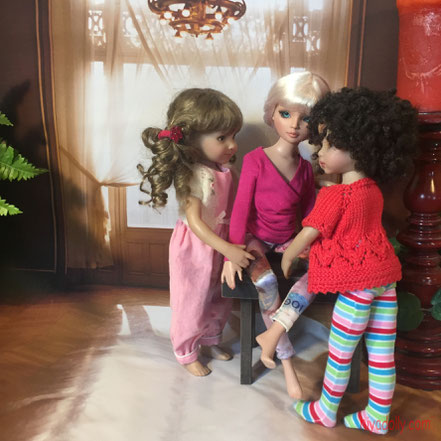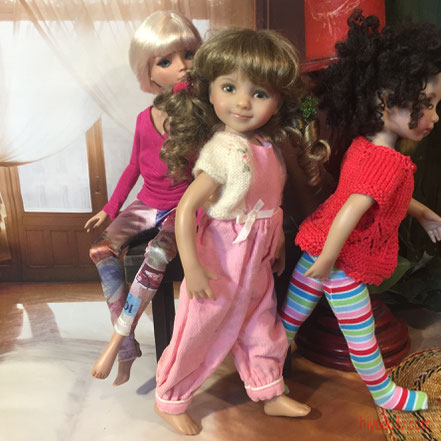 Okay now! Oksana decides she's had enough yoga for one day...
She gently but firmly moves these two right out of the Ballroom!
After a big hug, of course.
Now, stay tuned for the Little Darlings New Year's Resolutions!