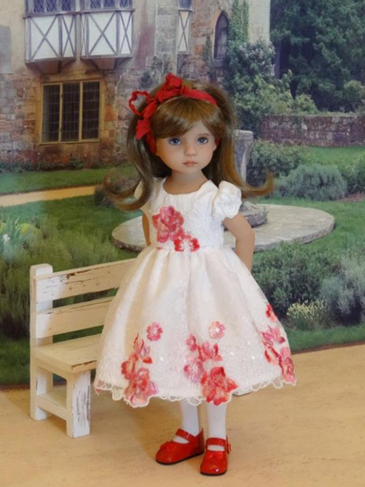 Valentine and special day fashion for our favorite dolls!
It's February...and we have been seeing the prettiest dresses on our Facebook groups and favorite doll blogs!
This dress can be used for any special day, but some of Erin's pretty dresses are made just for Valentine's Day!
Erin makes a variety of styles, using both lovely and cute patterns. She recently set up a web page to show off her work and make it available to those with dolls to dress. Darling Lil' Bee Diminutive Doll Designs 

~ a webstore with clothing, shoes and wigs for Dianna Effner's Little Darling dolls

We have several of Erin's dresses here in Dolltown!