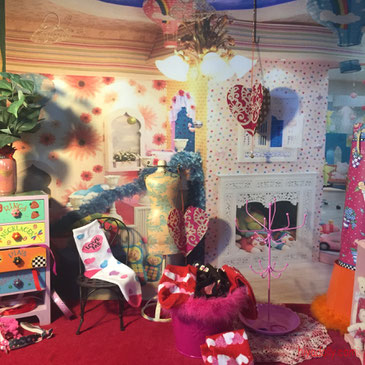 Socks and Scissors!
Jiyoon's Playroom at Dolltown Abbey is where the girls gathered for their Valentine sock designing party! 
The Little Darlings have been looking at Conner's photos from April's Design School. In several photos, Conner is wearing socks. I mean, Conner is wearing nightwear and dresses made from socks! And that was very inspirational for the girls!
They all came to me asking for my socks. They wanted to see if they could make a nightie or a new dress.
Well, that sent me to the dollar store on a sock hunt!
And I found, not only socks to cut and try for the Iple girls and the boys, but the cutest Valentine socks!
The Little Darlings were thrilled!
A pink bucket full of fun socks! A little pair of scissors! How fun is that?
Chantal and Jiyoon got to make themselves the first sockwear, got the hang of it, and then invited the rest of the girls to come and design their own creations.
And they came two by two's and three's to Jiyoon's playroom.
Chantal is our February Little Darling, ready to greet the girls and help them with their Valentine sock designs...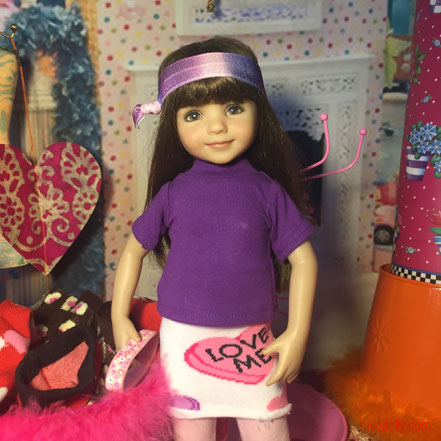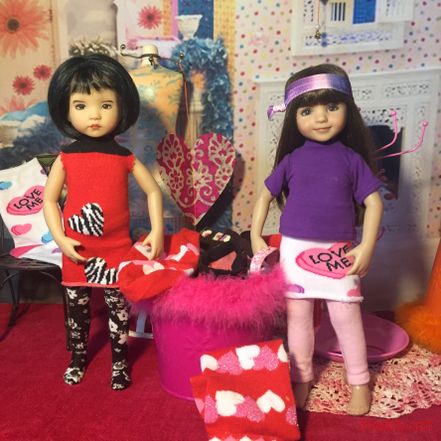 ---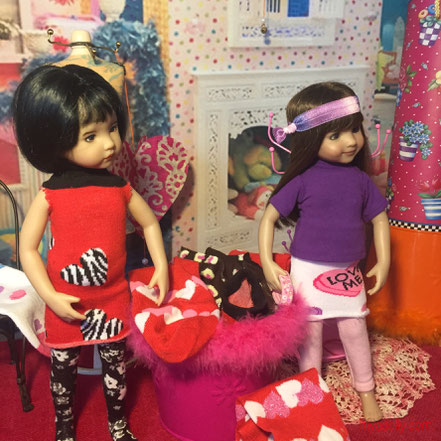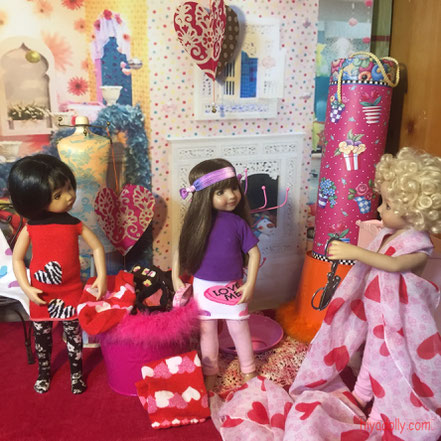 ---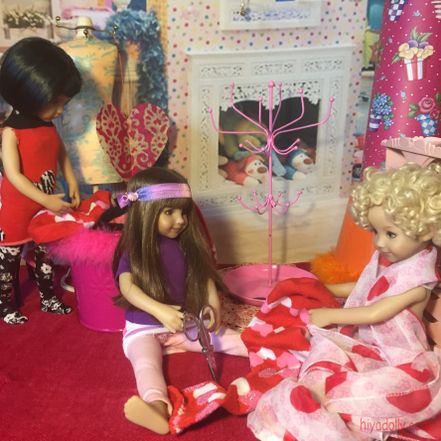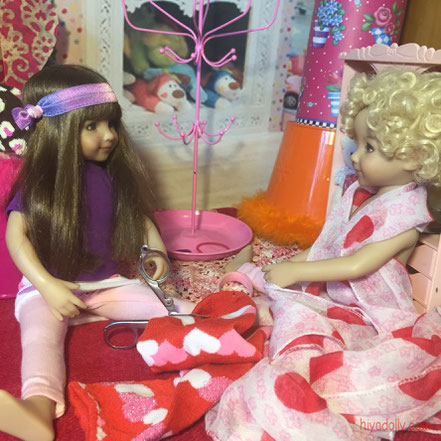 ---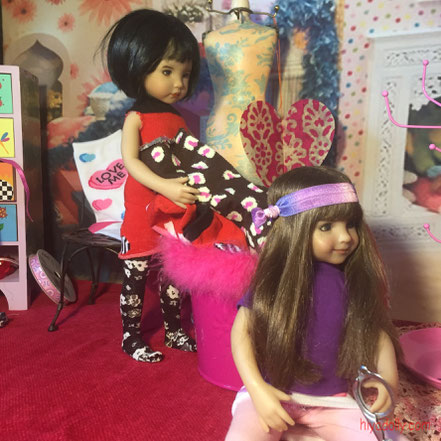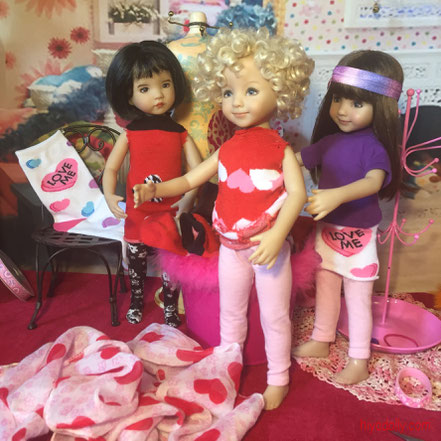 ---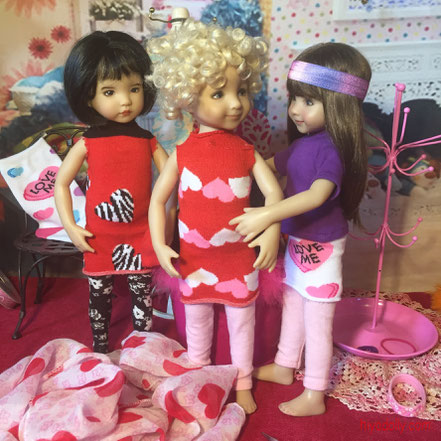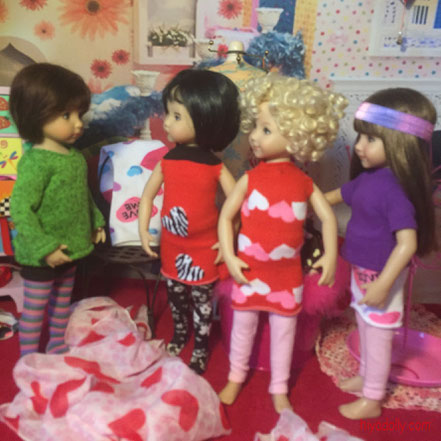 ---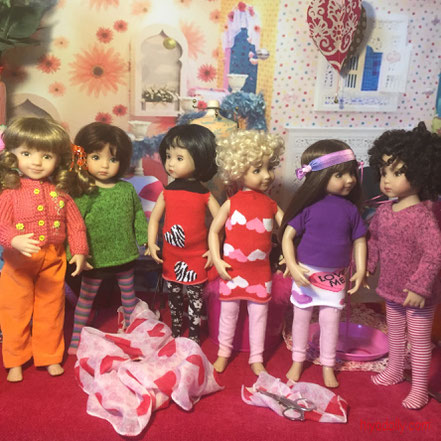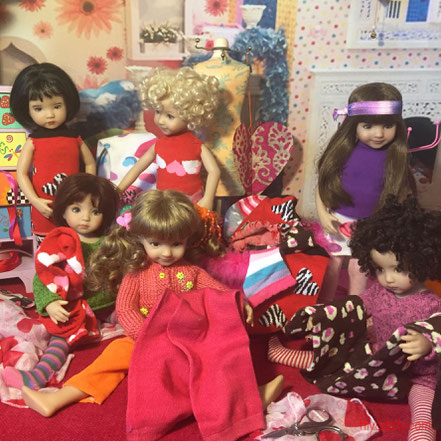 ---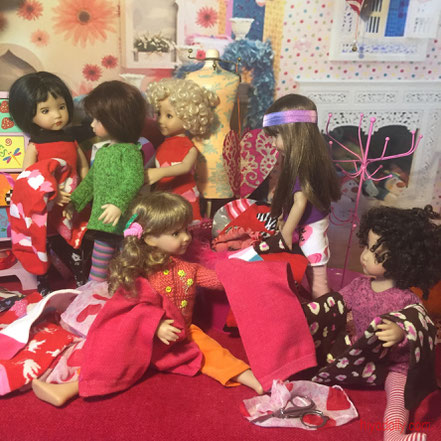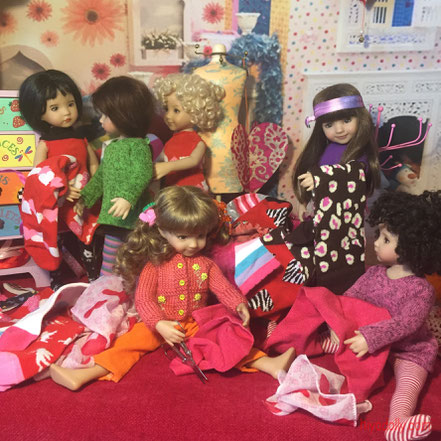 ---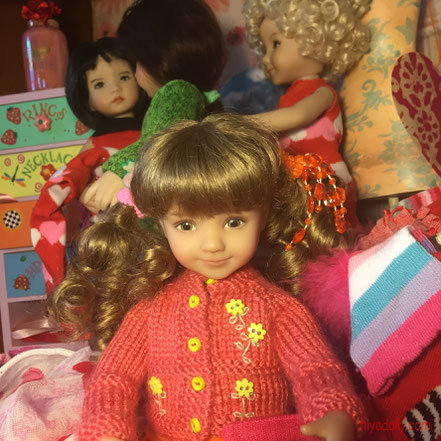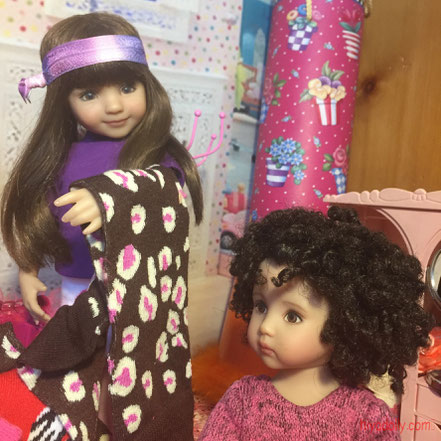 ---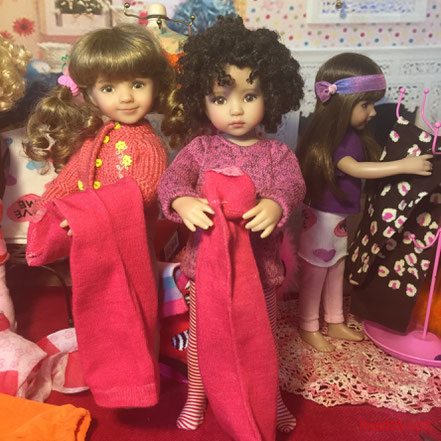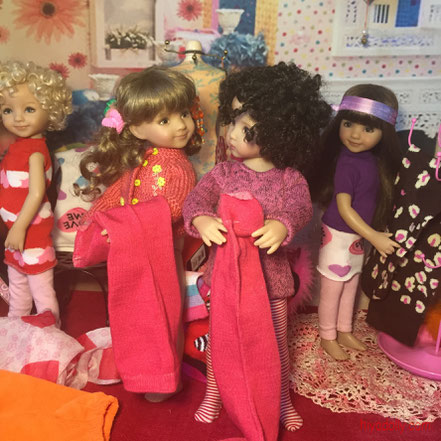 ---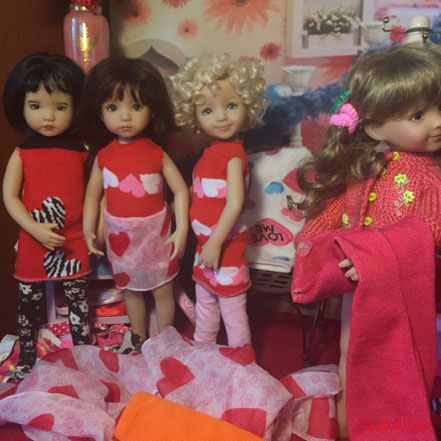 ---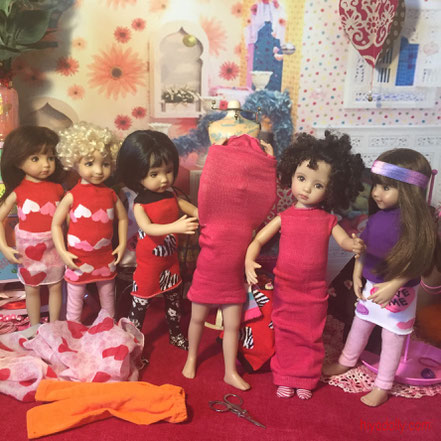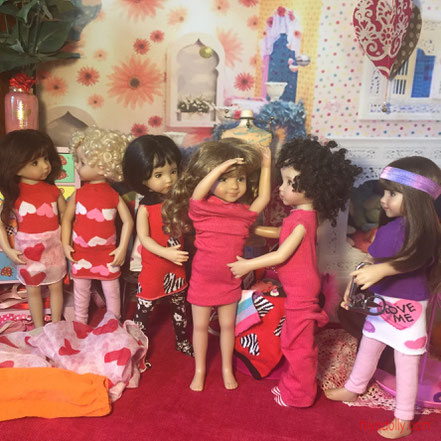 ---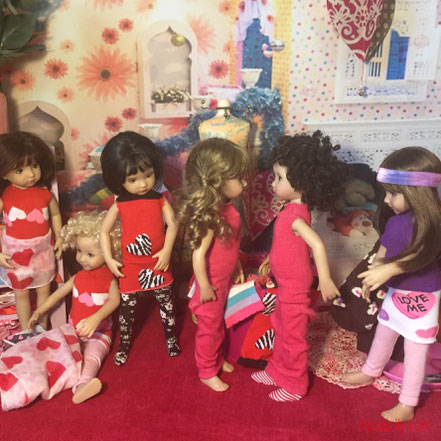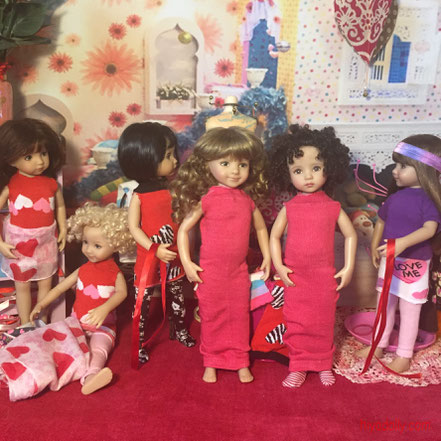 ---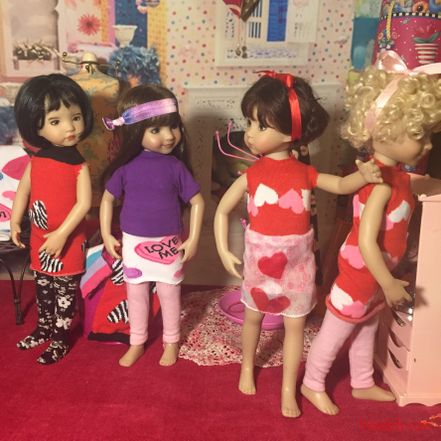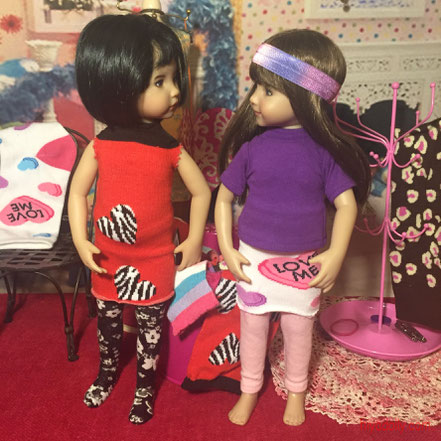 ---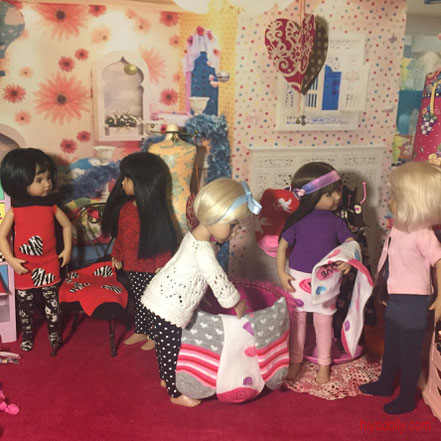 ---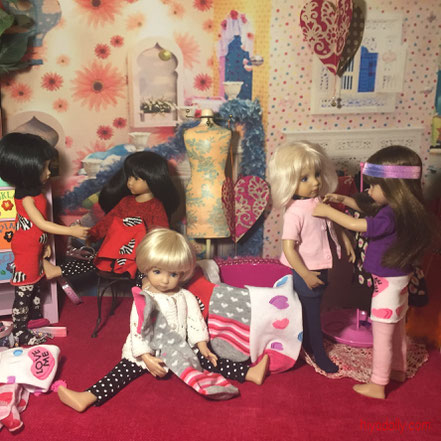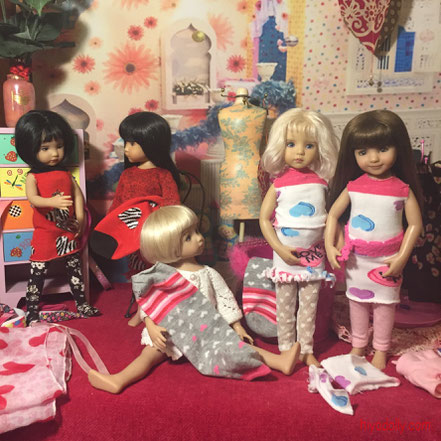 ---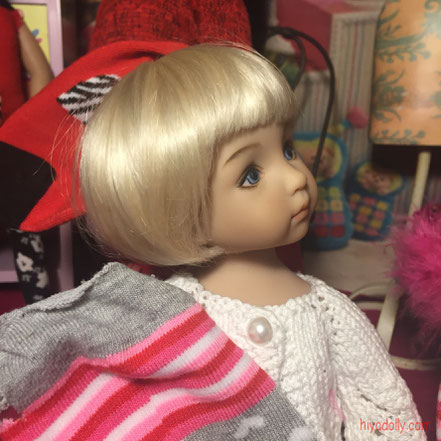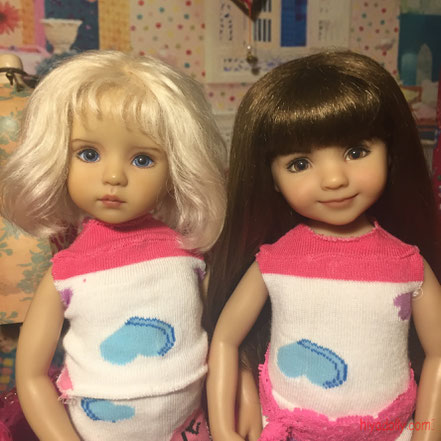 ---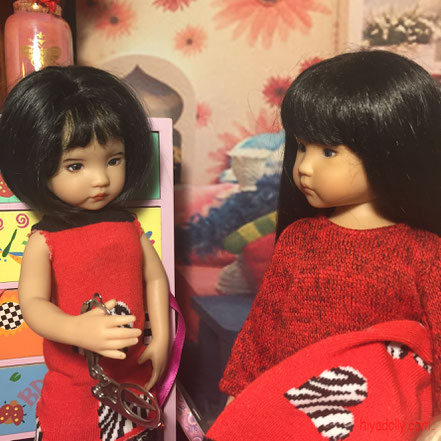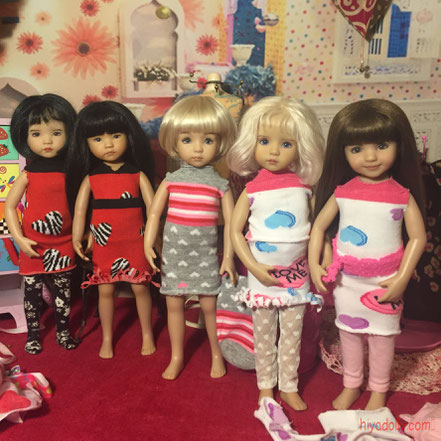 ---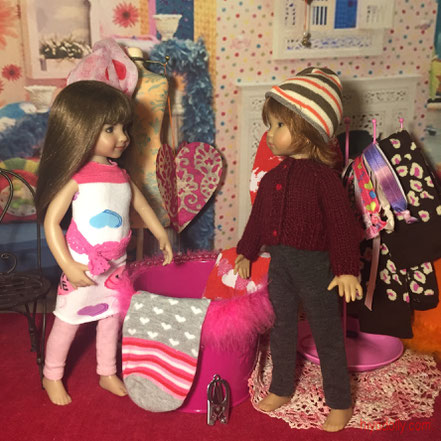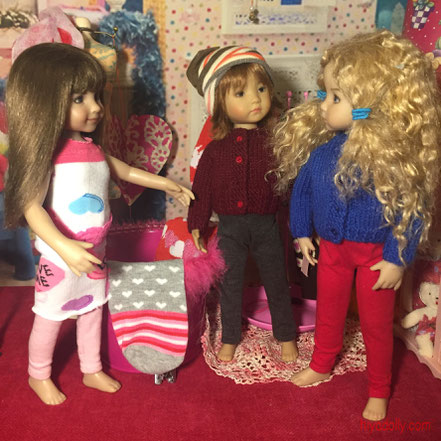 ---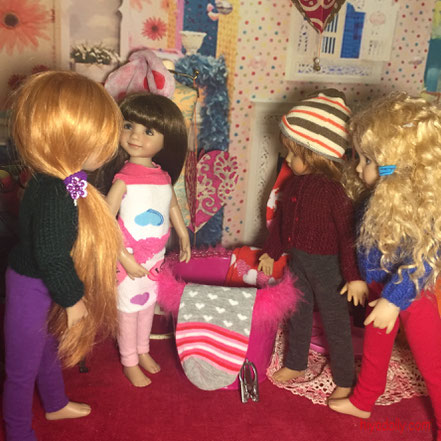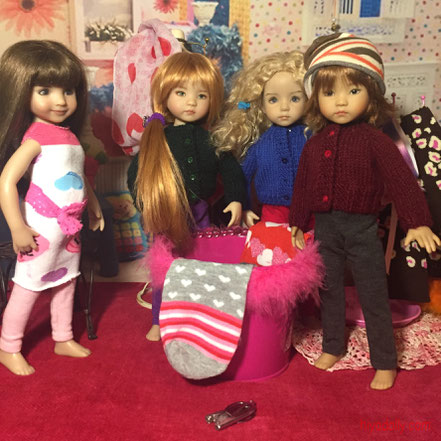 ---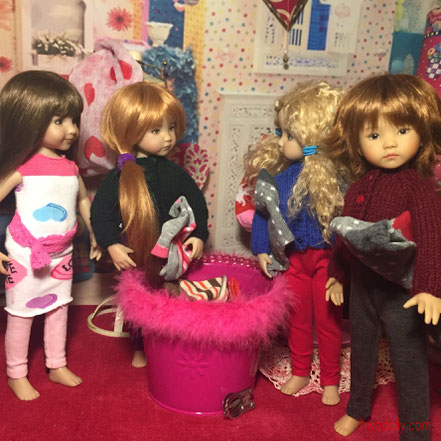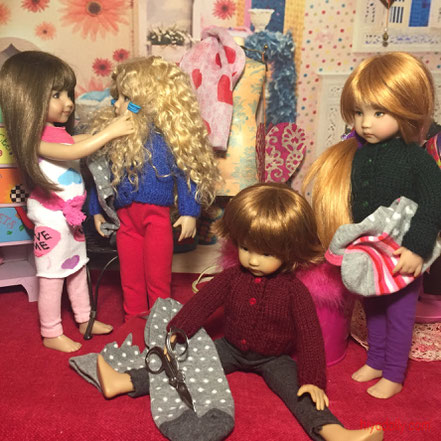 ---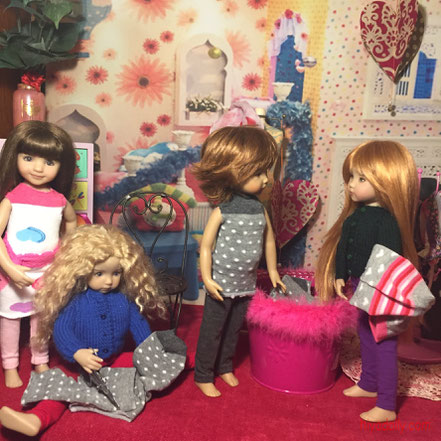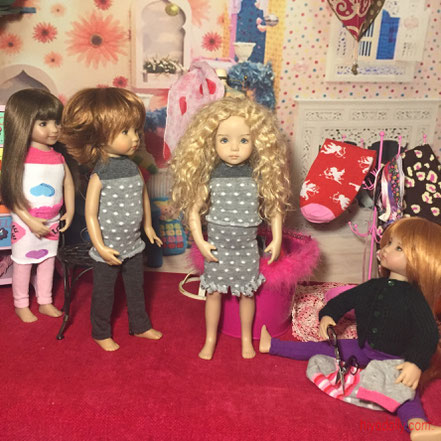 ---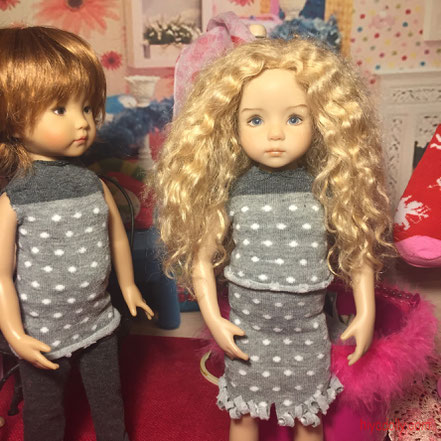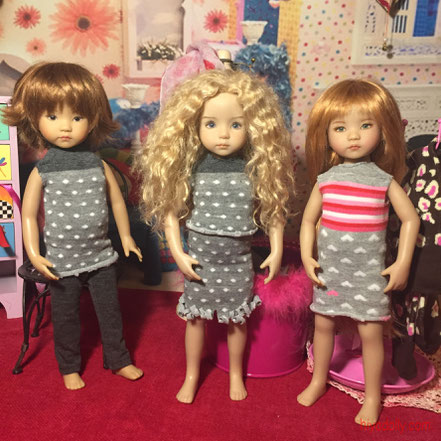 ---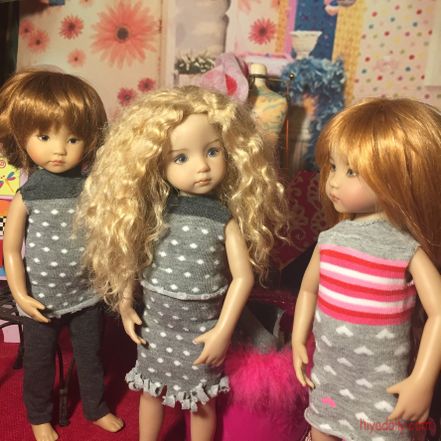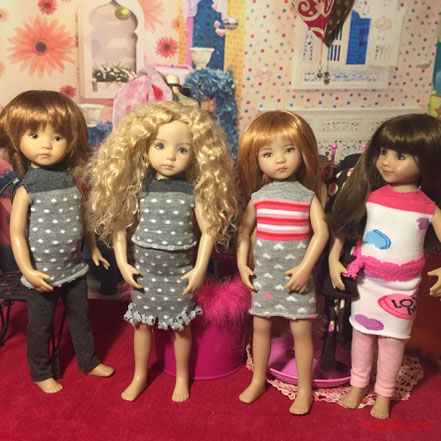 Wow! Way to go girls!
I like the way the different bff's coordinated their outfits!
Well, we'll take a break while the girls accessorize up!
Shoes and ribbons coming up!