We invited our Sasha dolls to participate in the River story...
The Sashas were brought down from the attic last year. Biding their time in their own basket.
Where did they come from?
Our family sold Sashas in our book and gift store years ago (way before Dolltown). We loved their universal look, and the quality. So these four are my children's dolls, along with two Sasha babies. These dolls have seen things, heard things, and been steadfast companions, to my kids, and then to each other.
And when my kids left home, their Sashas were tucked safely away. For years. And now...
This spring in Dolltown, we decided they were just right to oversee the children at the River this year. Old enough to take charge! Two of them are heading down there after this Bridge meet up. We want them there before the children show up for their picnic. And to get the canoe ready.
The canoe was in the attic with these Sashas, so it's fitting...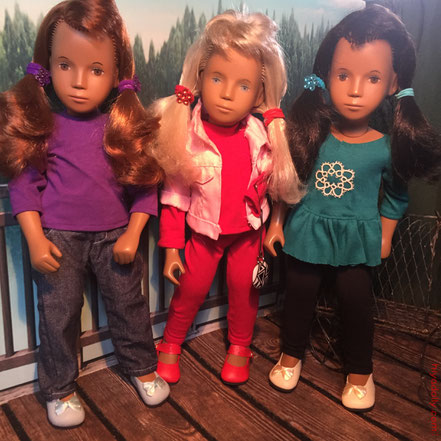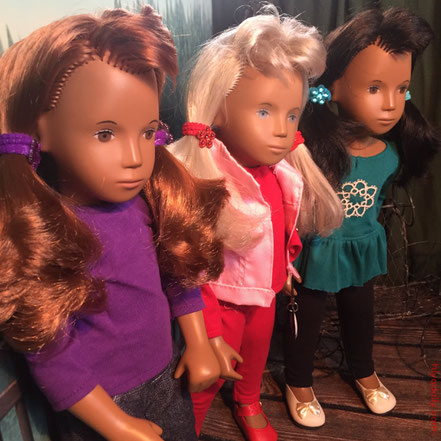 ---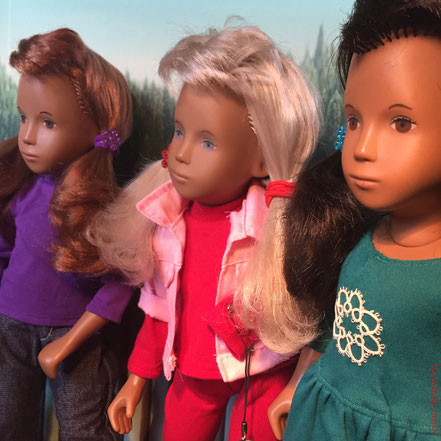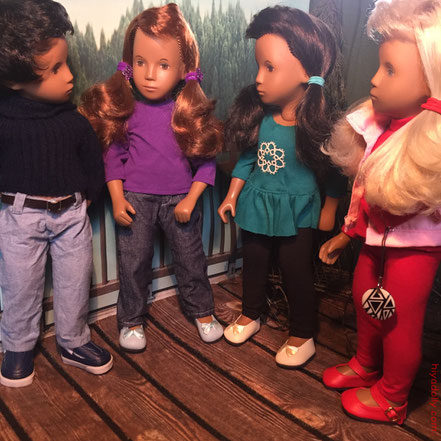 ---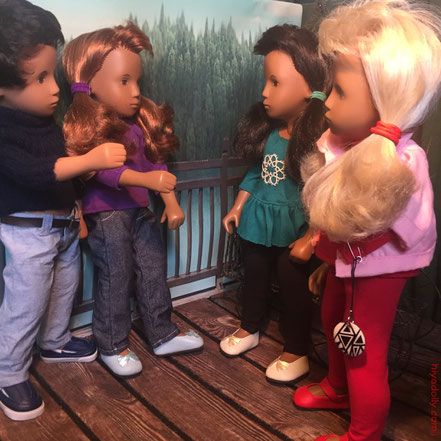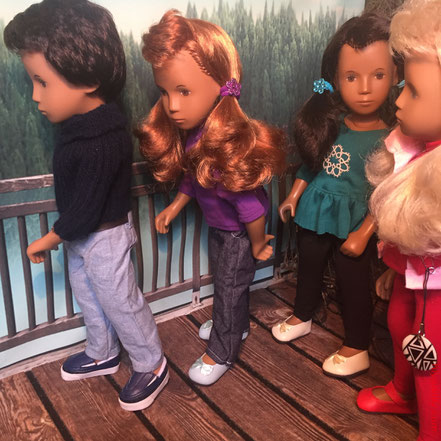 Archie and Channing say see you later to Asia and Bethany. Such a skilled and serene group!
So many adventures and travels with my inventive kids, before their years in the attic.
And their years in the attic! That's a whole other story...