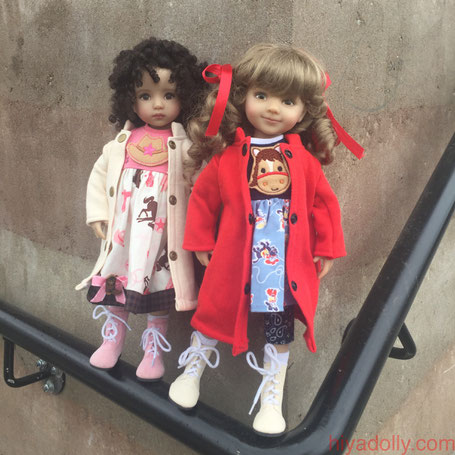 I want to take a minute to feature a staple here in Dolltown. 
Lots of dolls arrive in a single outfit, or undies only. Some are even naked, poor things!
We had to find clothes for lots of the dolls arriving during our collecting period a couple of years ago.
And also for my childhood dolls who had a very limited wardrobe packed away with them.
I found a great source on eBay, providing basic styles, and ordered once, then twice, and then again.
I have shown their "yoga" outfits (my term for them) in the past, stretchy tshirts and leggings in several colors. Outfits in use on an almost daily basis.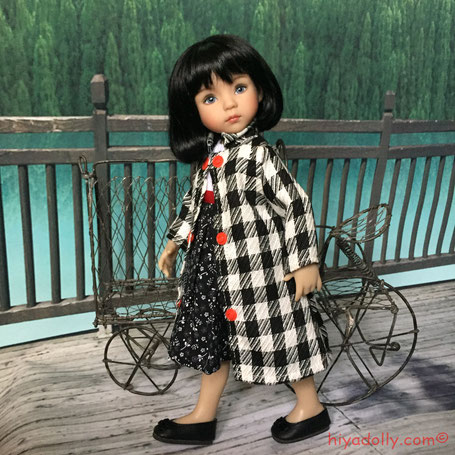 But I was also smart enough to choose one of these coats in my first order. And I instantly added two more to my second order. Then two more in my third. In different sizes and colors....
They arrive with a scarf, are good for different seasons, and can be worn with leggings, jeans, and fancy dresses. They look good in the country and the city. And are...reasonable. Very reasonable!
I would probably add another color or two, if they had them. But the cream and red shown above, and this black and white check version, really do the trick to provide our Dolltown girls with outerwear. Throw in a jeans jacket and a true winter tweed and we have our coats needs covered.
Now if only we could find an equivalent for the boys...