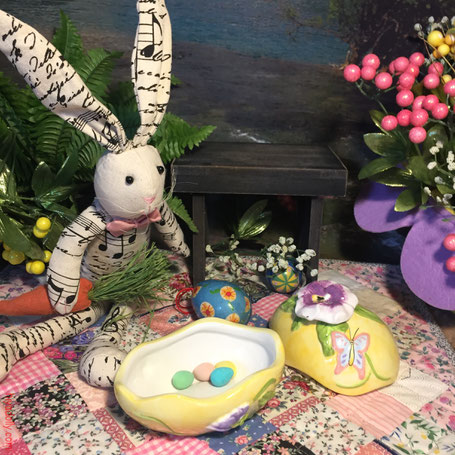 Bunny is left with an almost empty china egg, after the little children scooped until their bags were full...
Now what? No worries. There is an unending supply of candy eggs as long as we keep Bunny around in Dolltown.
We give him carrots. He gives us candy...
And chocolate. 
Here come the boys...
The girls won't be far behind. They were hunting for eggs together in the forest.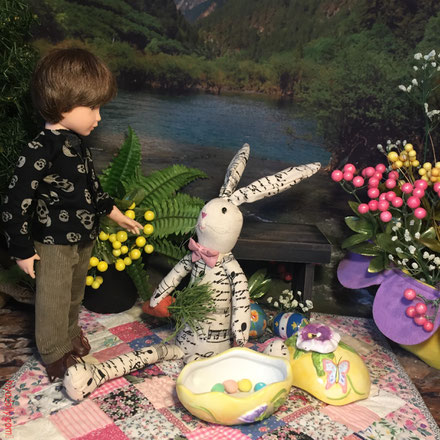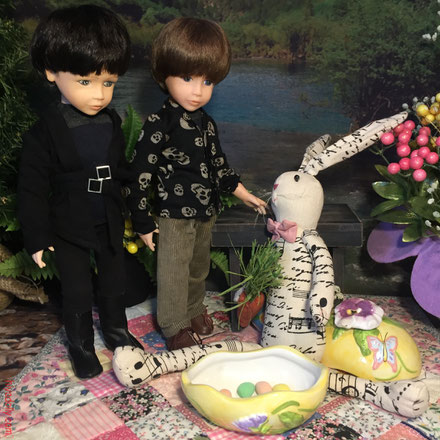 ---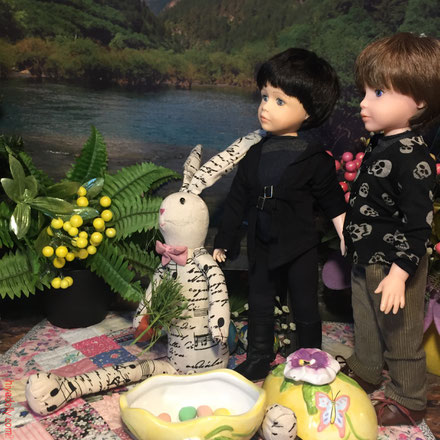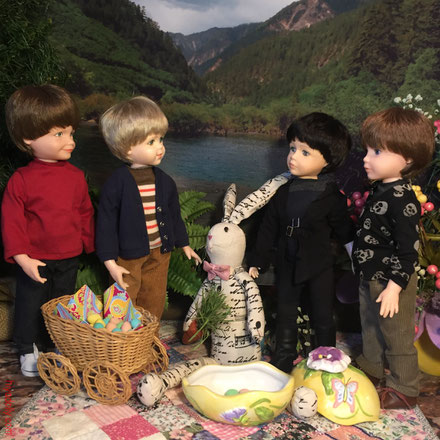 ---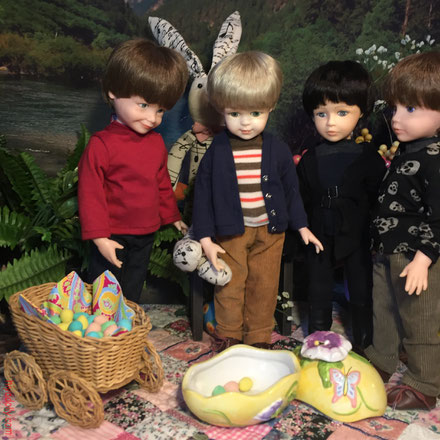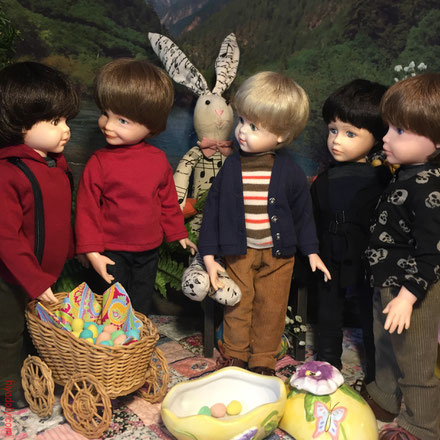 ---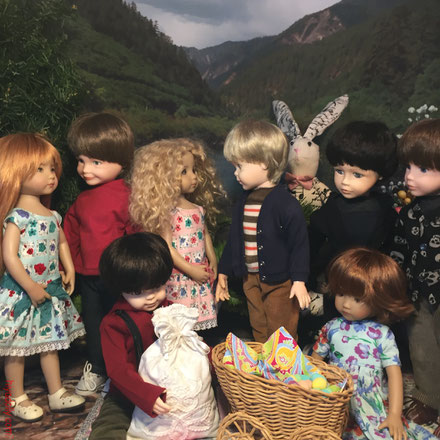 ---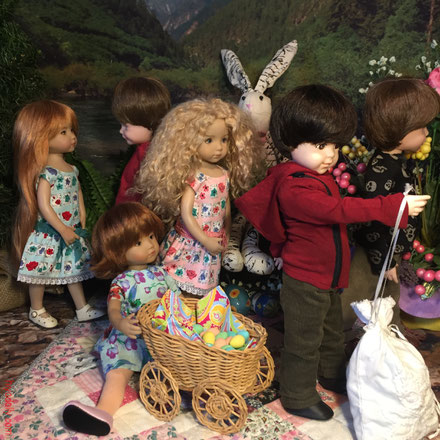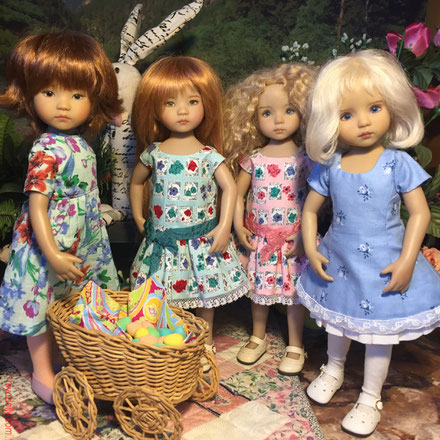 The boys arrive with a buggy of eggs.
Some of the girls arrive with a bag of eggs.
There's a swap, a departure, and an arrival of a flower cart (more eggs), and more of the girls arrive.
---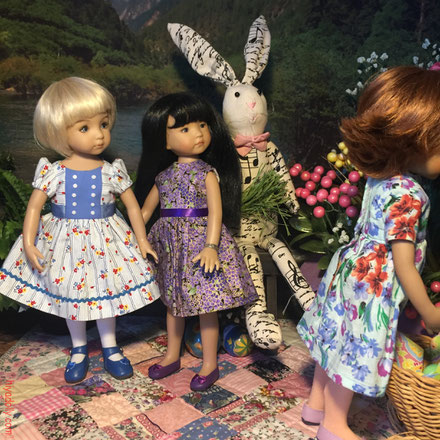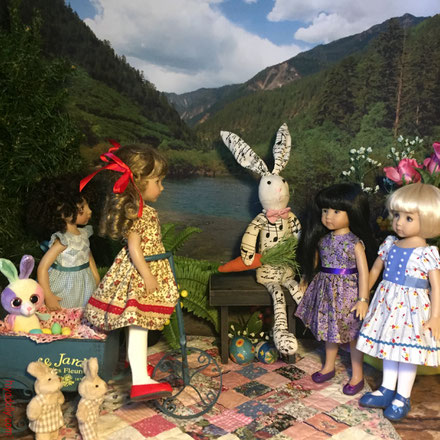 ---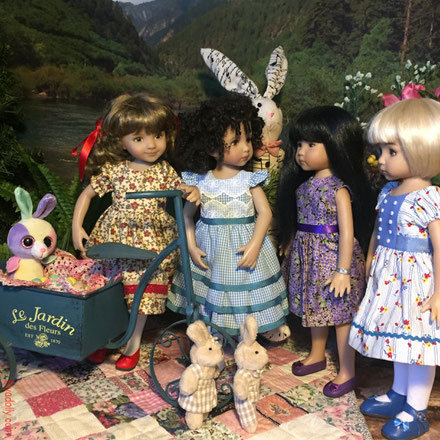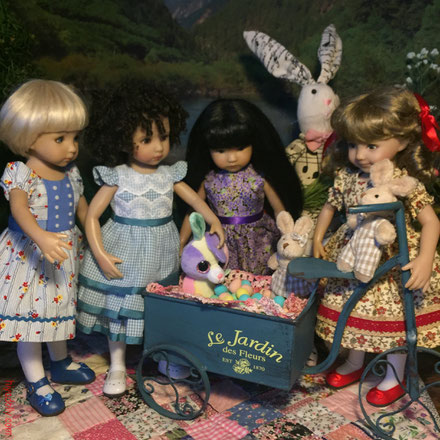 ---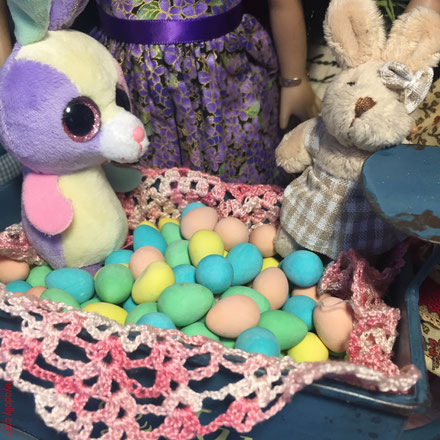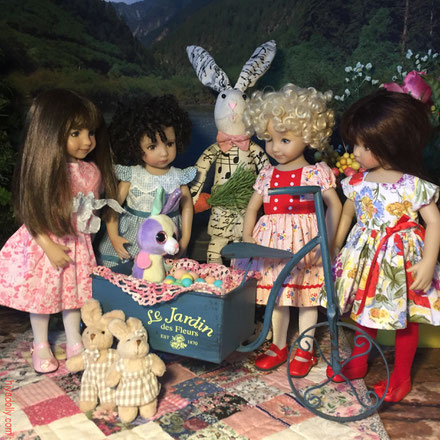 Okay, a flower cart full of chocolate eggs covered in pastel sweets.
That should do you, girls! Enough to share!
Off you go with them, Birdy! Careful not to tip it!
---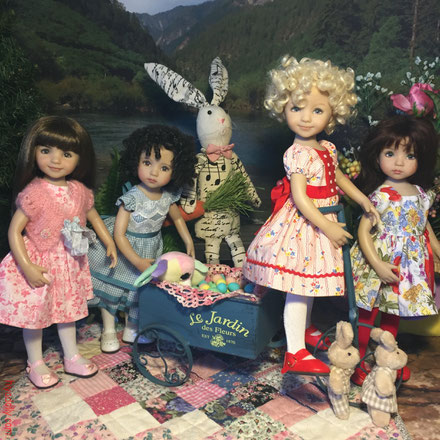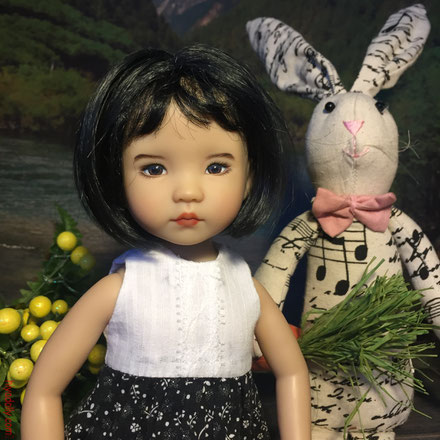 They went that way, Jiyoon...
Why are you late, and by yourself?
I hope you weren't alone in the forest....
(Okay, she was fine. The Sashas were there, a few Stuffy Bunnies, and I am sure Guard One was lurking nearby. He's on security duty. That sounds better than "babysitting". Right?)
Now, a few more photos shortly, just because...