It is so fun for all the girls to get dressed up, and then play in the forest hunting for eggs!
Here are a few more photos of a few of our Dolltown Little Darlings....
There's Chantal, Birdy on the bike (and off), and Rosa.
Then Jiyoon comes, spending time with Bunny!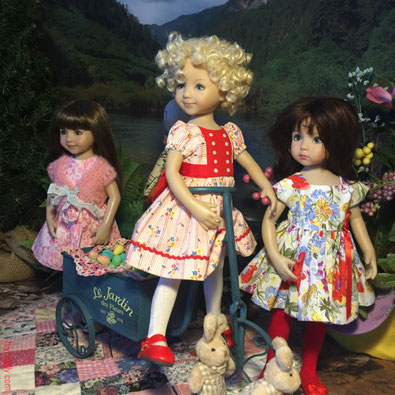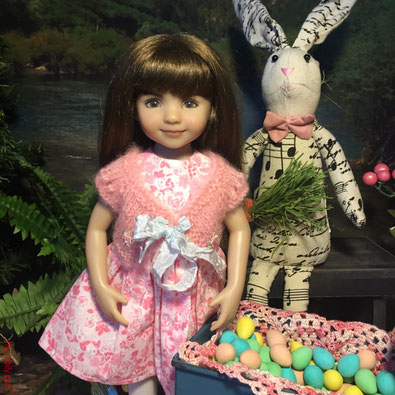 ---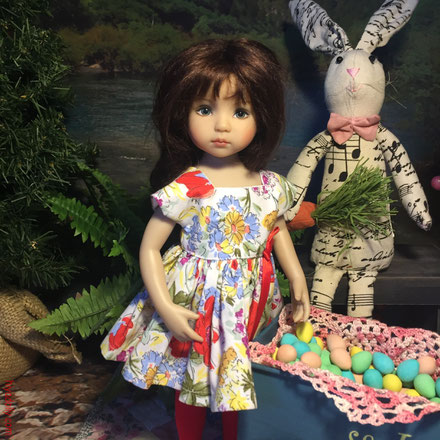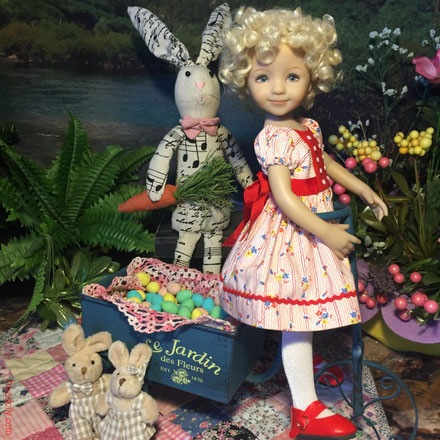 ---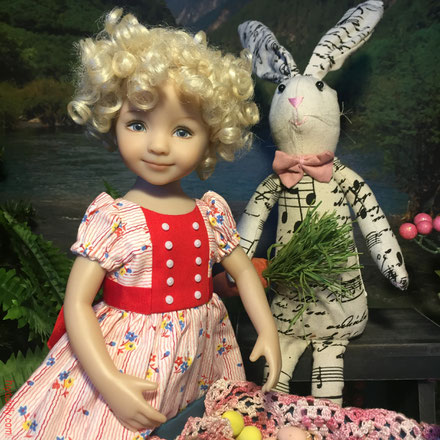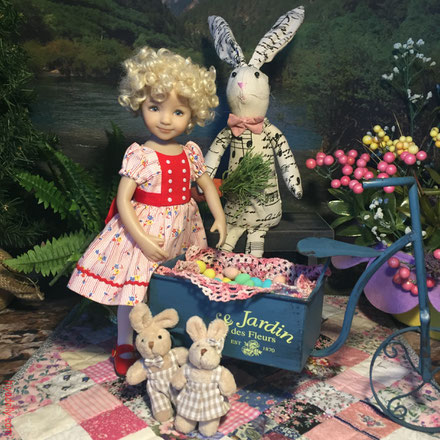 ---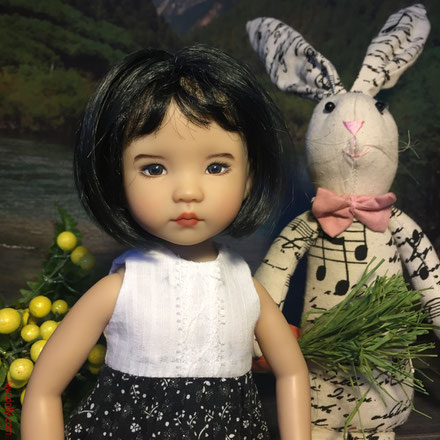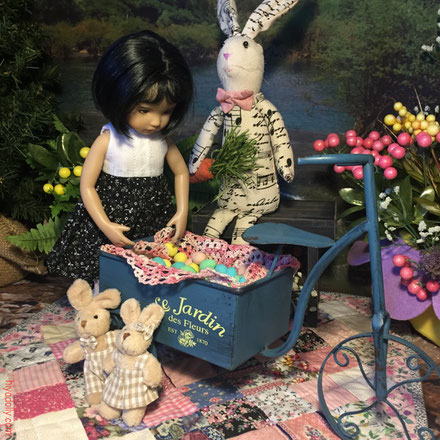 ---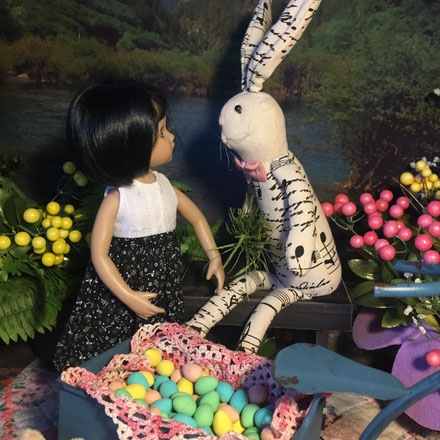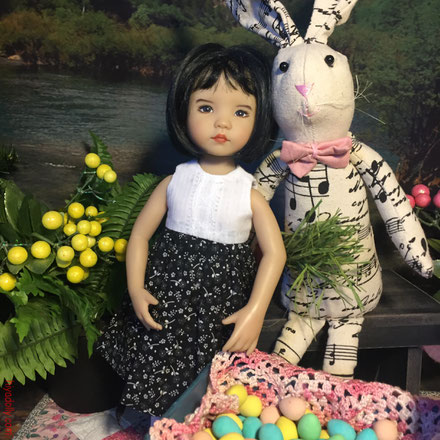 ---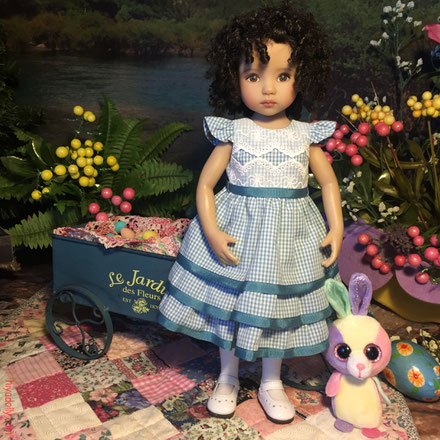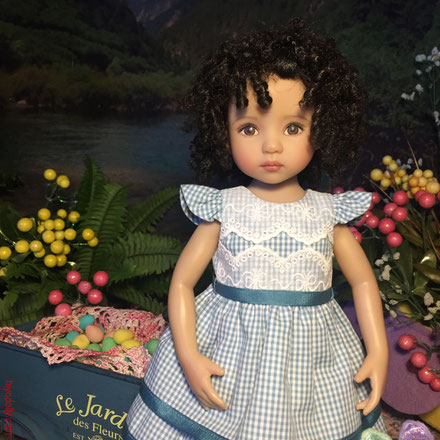 ---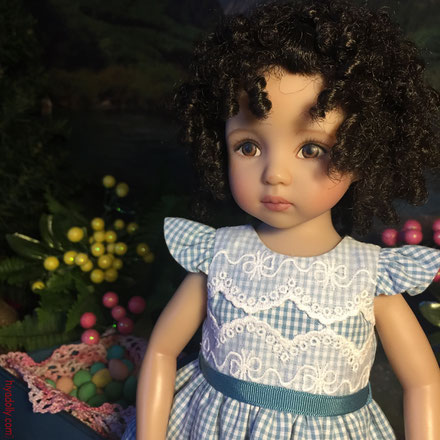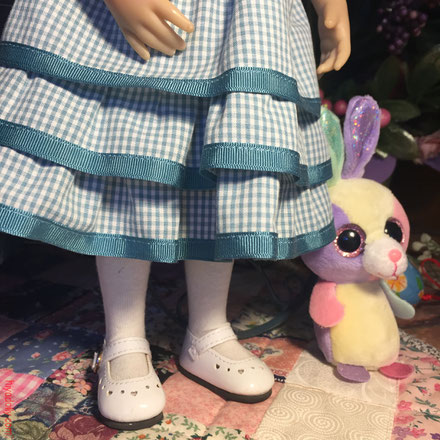 The last photos show some of the details of Xennia's Tomi Jane beautiful Tea Dress...
---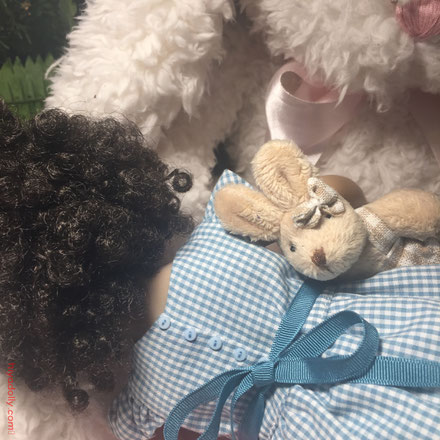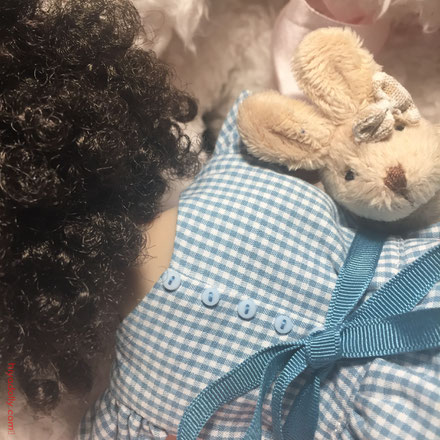 See the tiny buttons attached, to match the scale of the dress and other details?
I caught these photos while Xennia was taking a nap on Big Bunny, just before the hunt!
I'm sure Xennia will want a nap again after she eats those pretty candy eggs!
But she has been told she has to change her dress before her nap.
(Why didn't I tell her she has to change before she eats the eggs?
Excuse me, I have to go. Chocolate melts in little hands...)