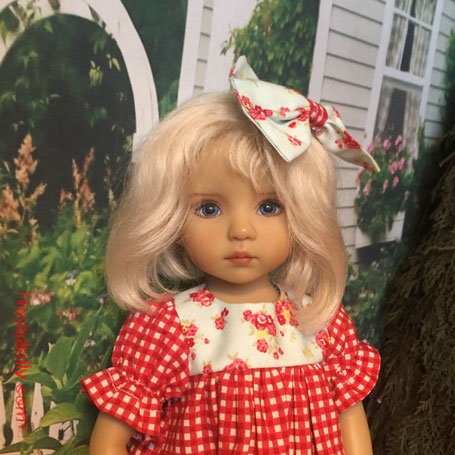 It's Faith!
Faith is our May girl. She is wearing a new pretty gingham dress by Susan Elizabeth, all the way from the UK.
And the dress came with pantaloons, and a great big bow! The girls were so impressed with this bow, when they changed out of their Spring Celebration dresses, they all chose to wear hairbows with their outfits!
The girls are all meeting at the picket fence. And then they are on their way garden shed, where the Eiffel Tower model is waiting for them.
Will the model be easy...or challenging?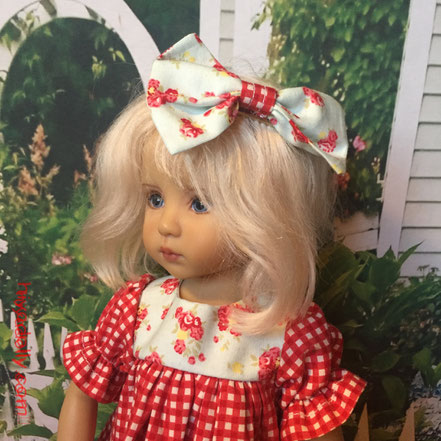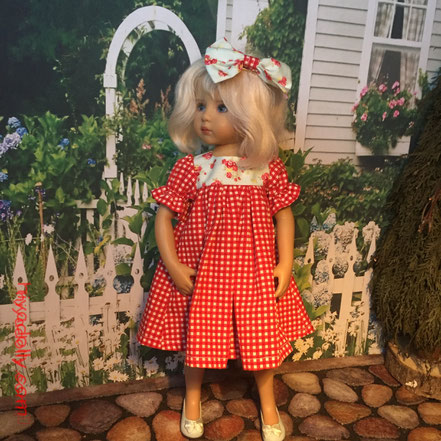 ---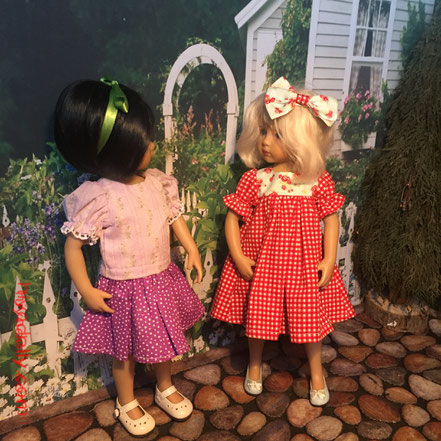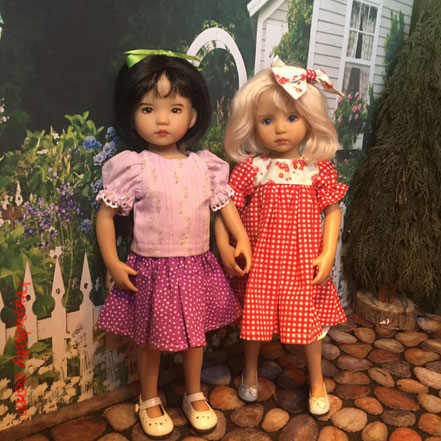 ---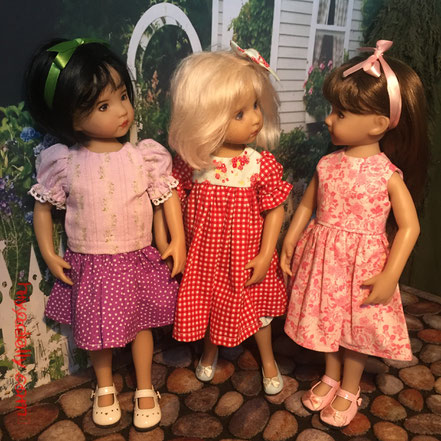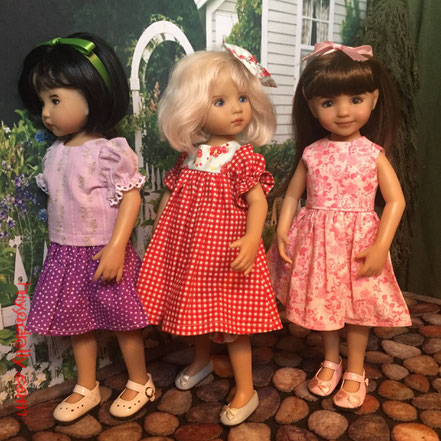 ---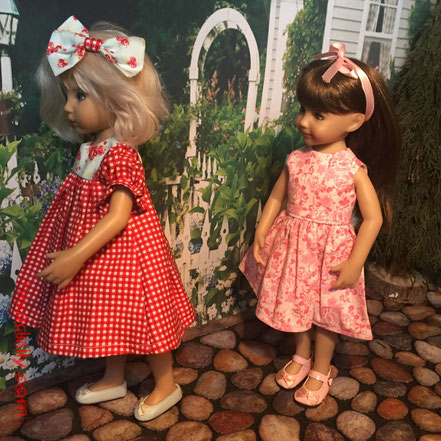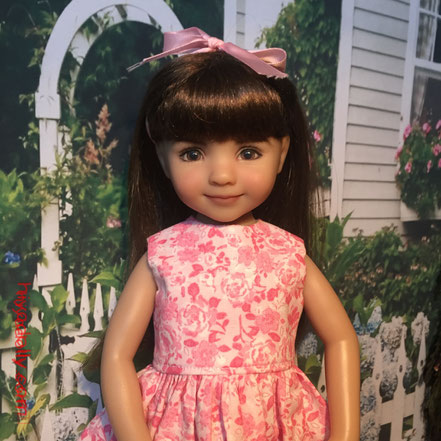 ---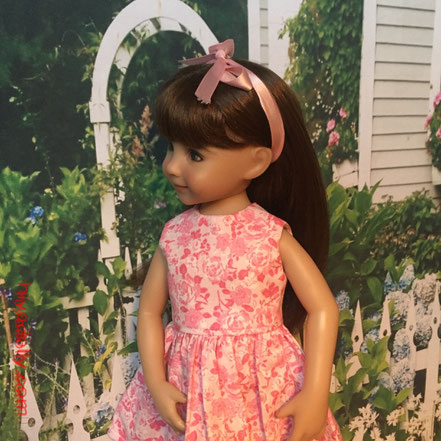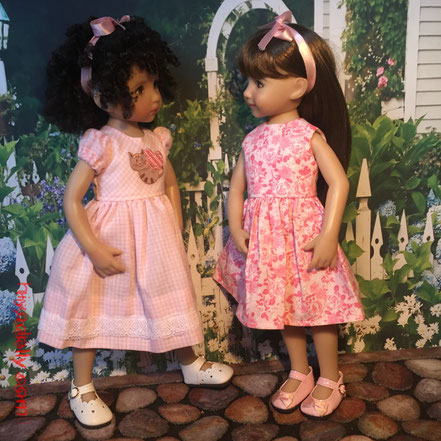 ---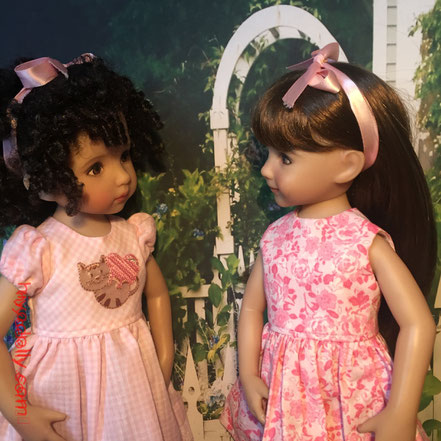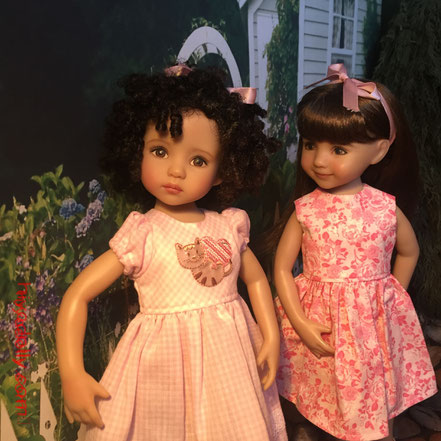 ---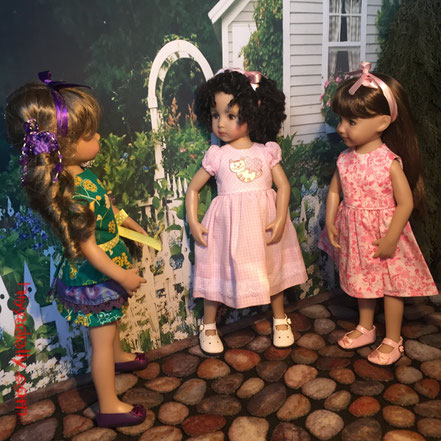 ---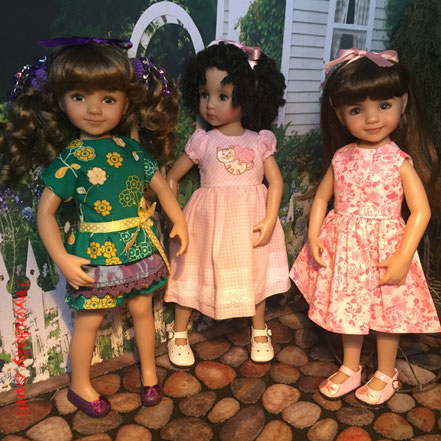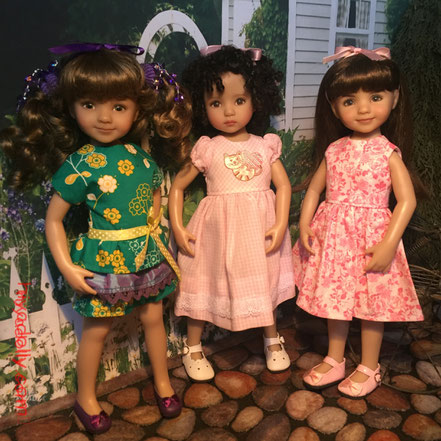 ---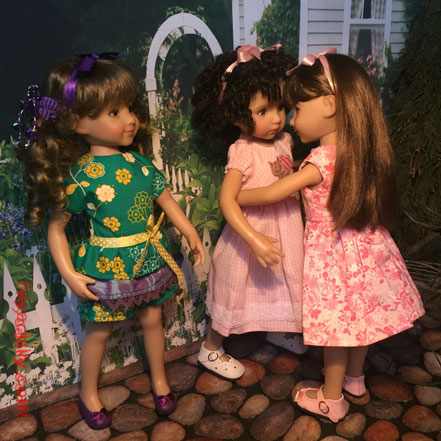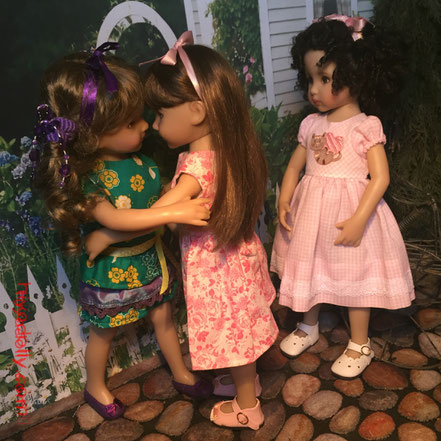 ---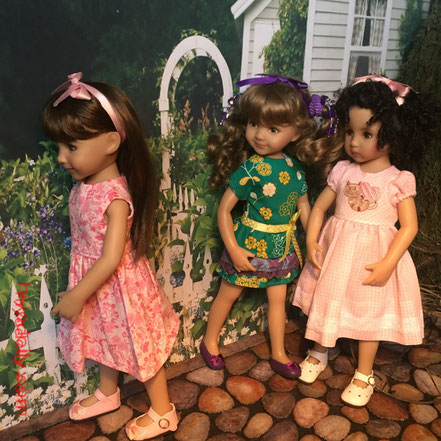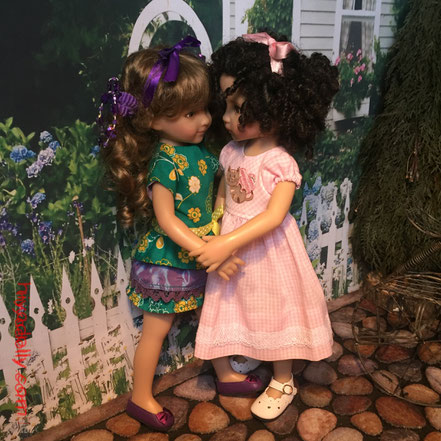 ---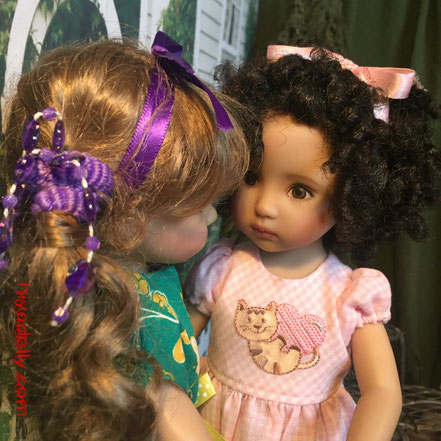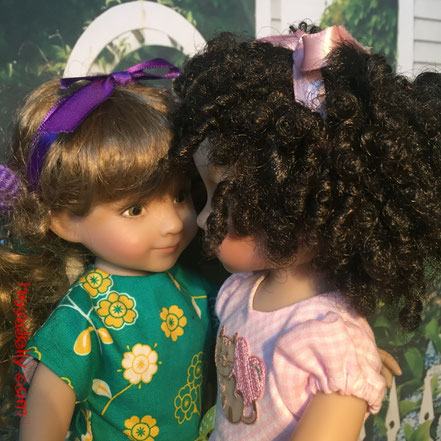 ---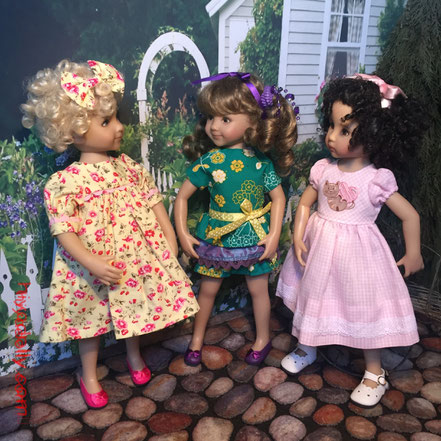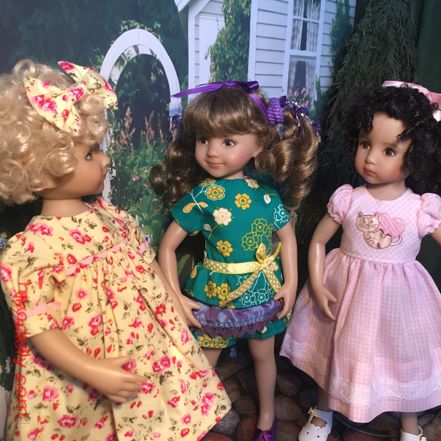 ---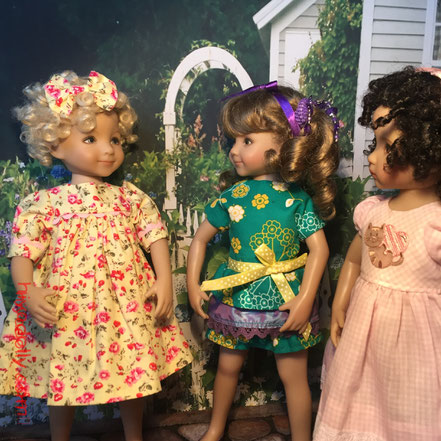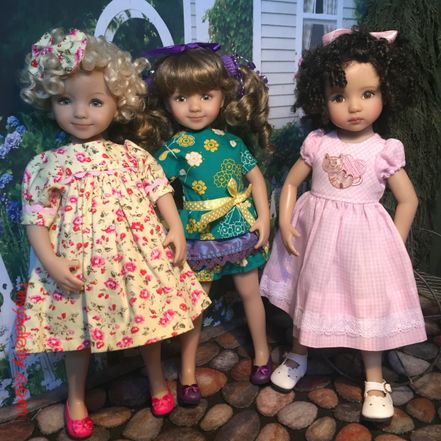 ---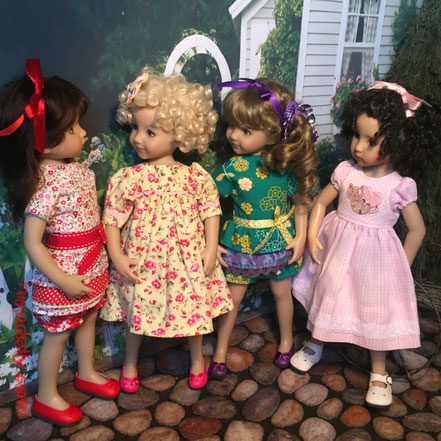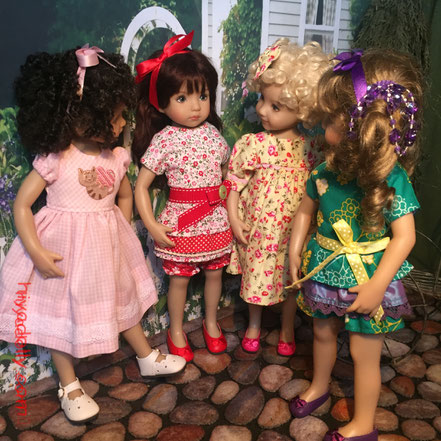 ---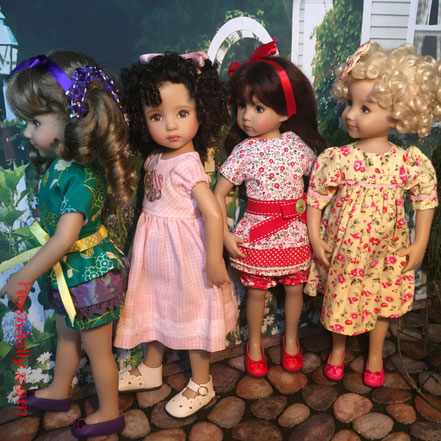 ---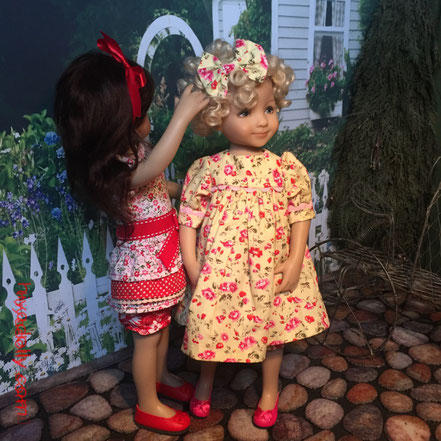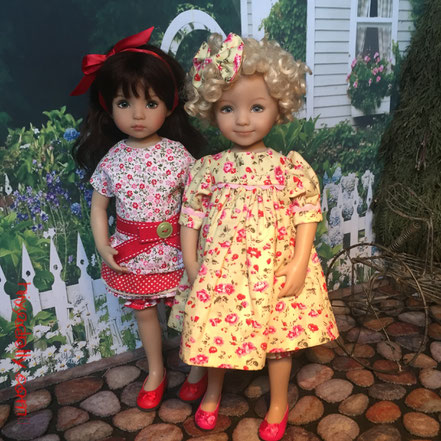 ---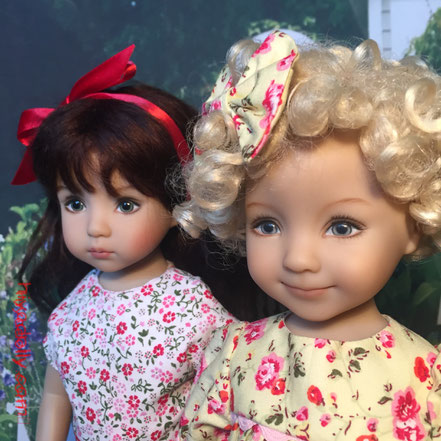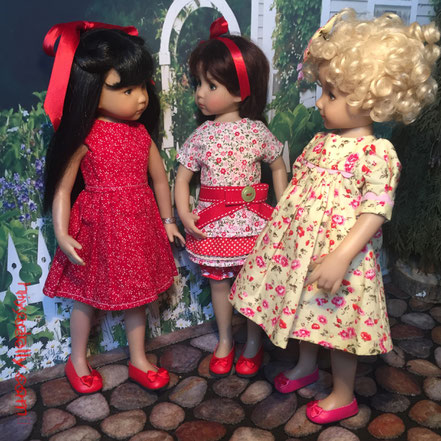 ---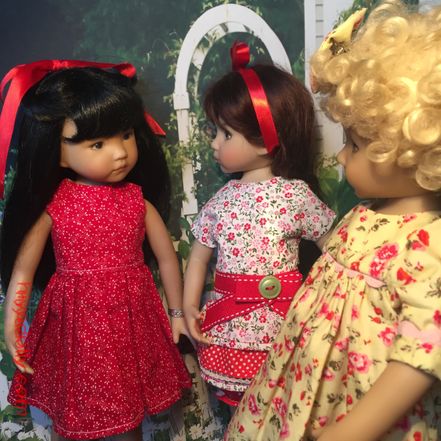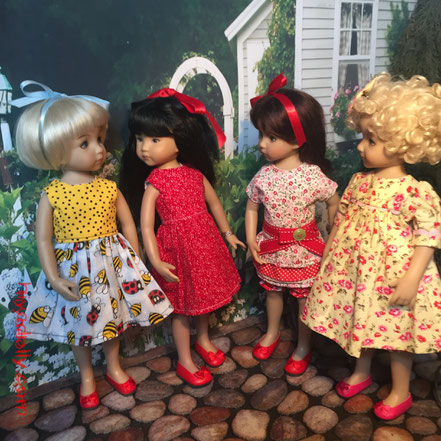 I wear my red shoes each time I go to town...
---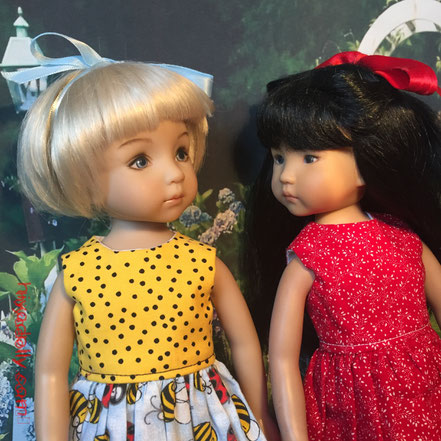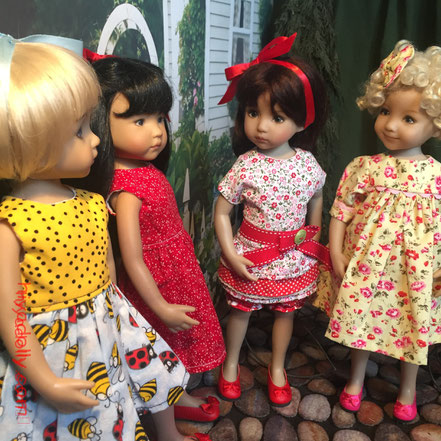 ---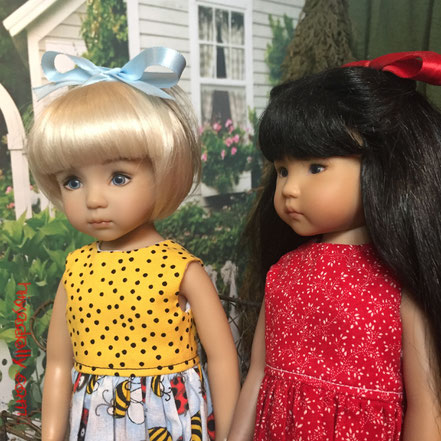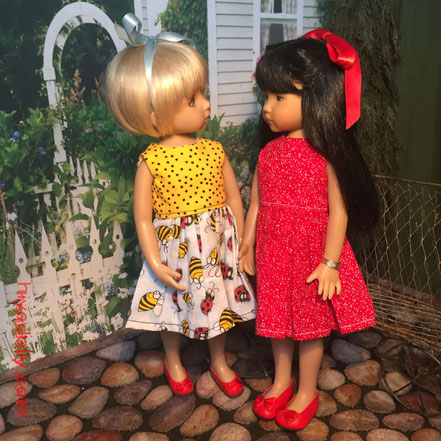 ---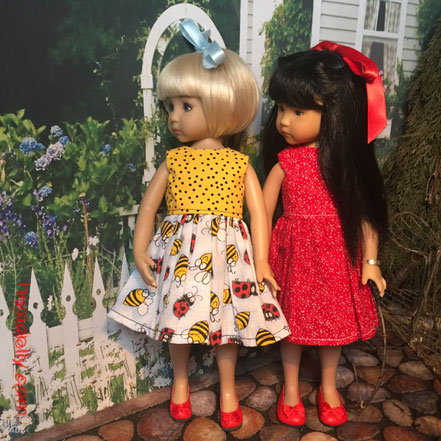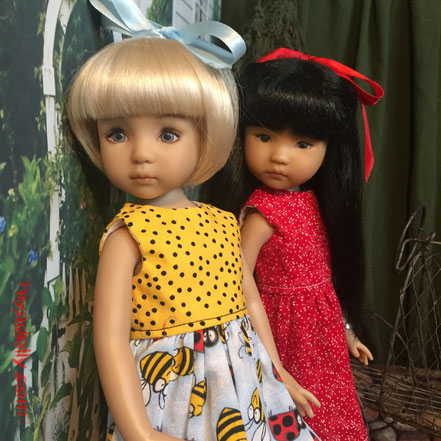 ---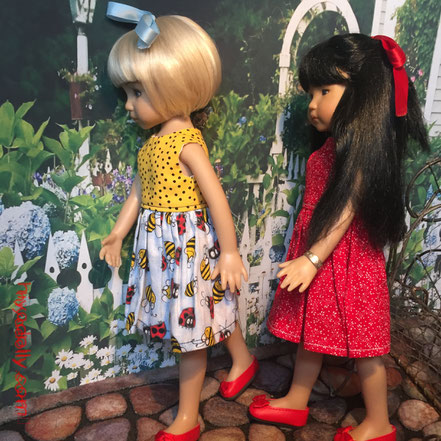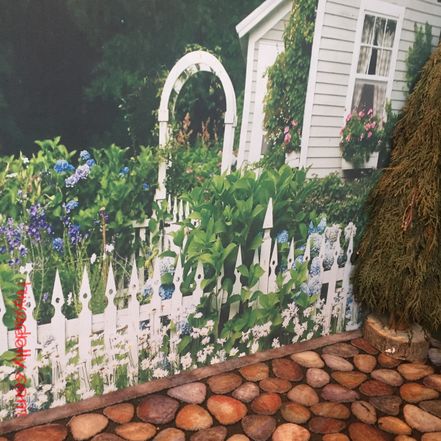 Where are the rest of the girls?
Most of the girls are on their way to the garden shed now, to work on their Eiffel Tower project.
Just Evie, Lula, and Scout are lagging behind.
They've invited the boys...