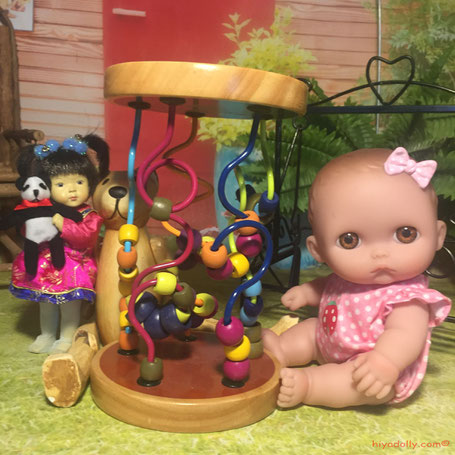 We took lots of baby photos the other day...and we posted a few of the baby photos with our Vintage caretakers, Cindy and Darlene.
Then it was on to the Eiffel Tower garden photos!
But we need to pause while we sort out a mystery with those Little Darling garden photos. 
And in the meantime we are happy to post a few more of the baby photos!
First, the whole group is here, and we are keeping an eye on them because Cindy and Darlene, their caregivers, are getting their baths ready. Some of them are taken for their baths and Vikka steps in to babysit the rest.
We have pictures here of the tiny Berenguers changing into adorable new outfits! With Vikka helping!
 And the big Berenguer baby has a little fun. Although she keeps that funny expression the whole time!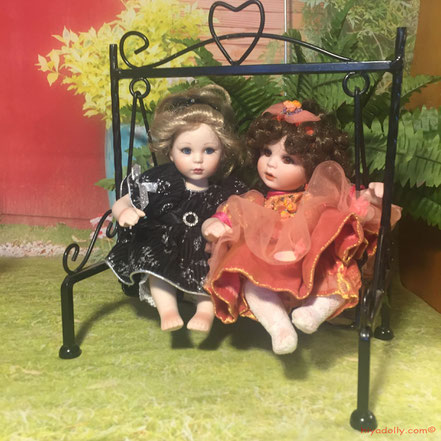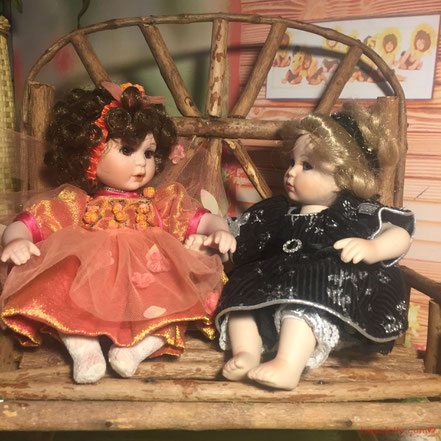 ---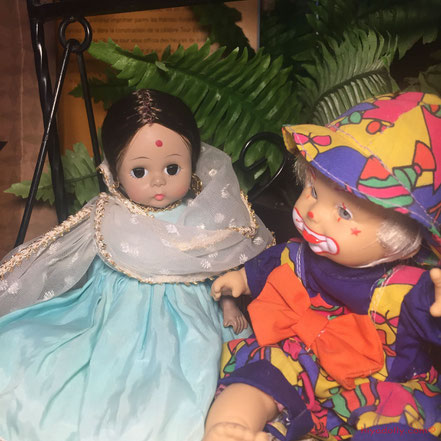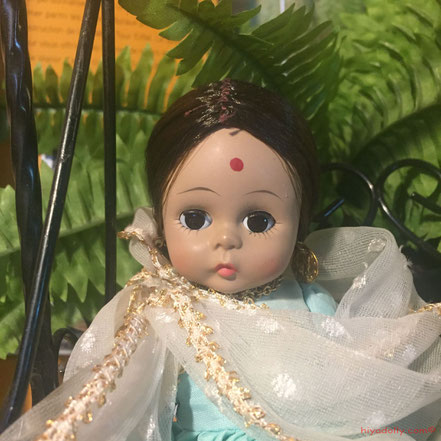 ---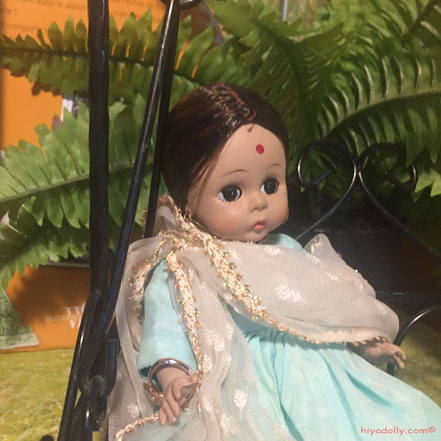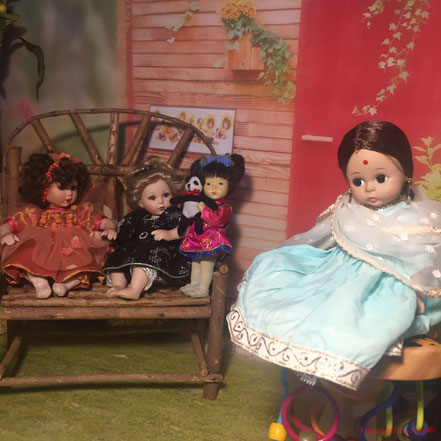 ---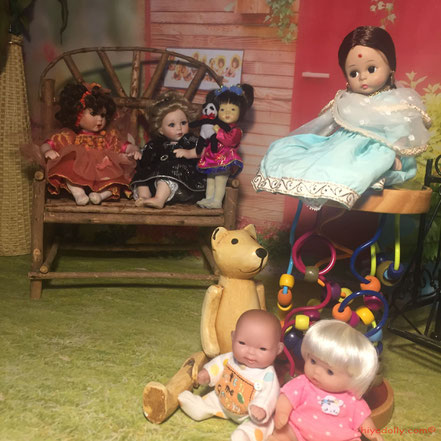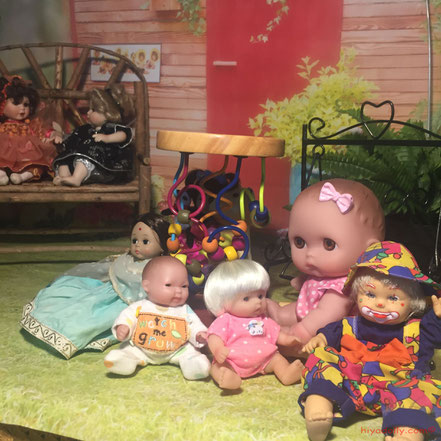 ---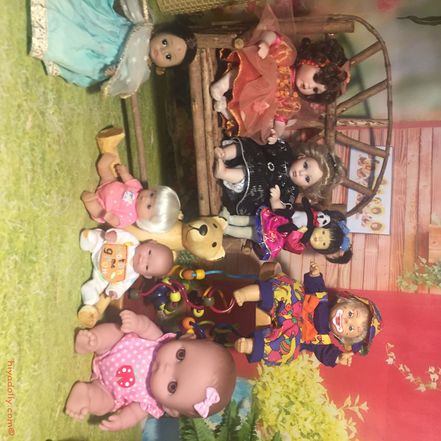 ---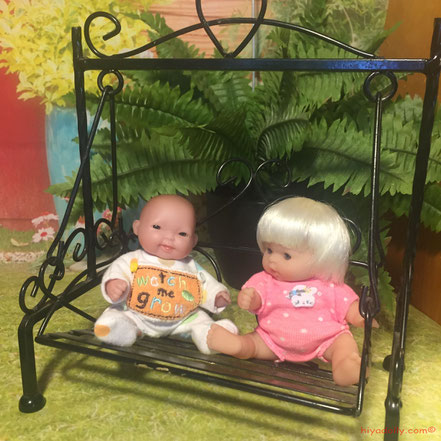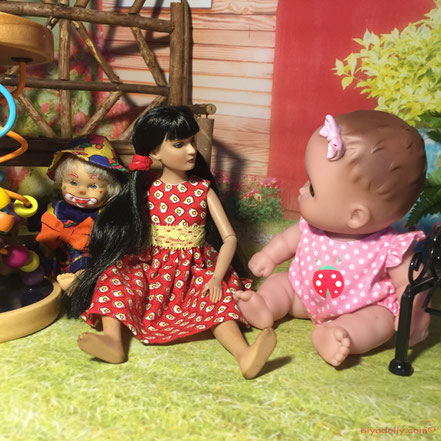 ---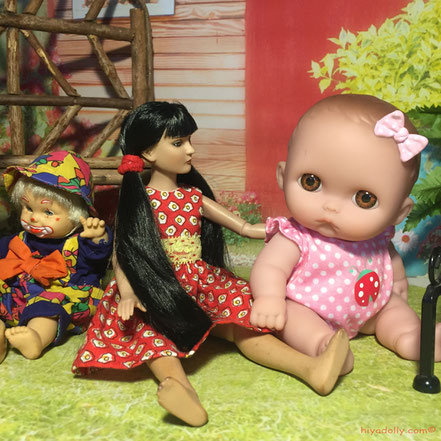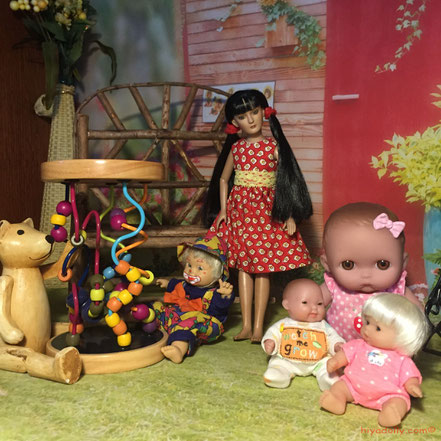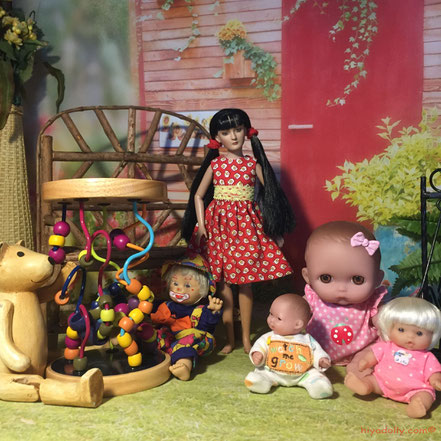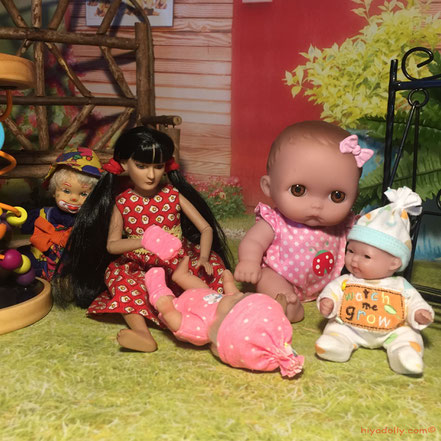 ---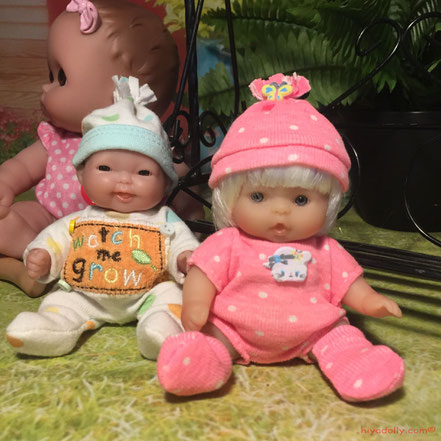 ---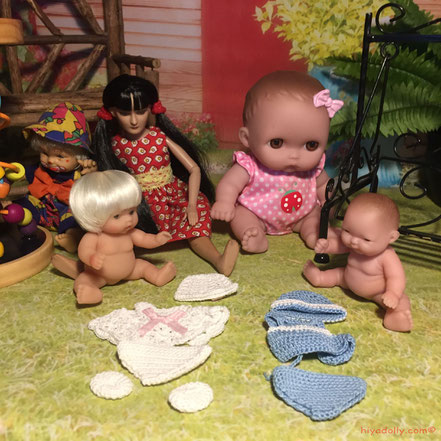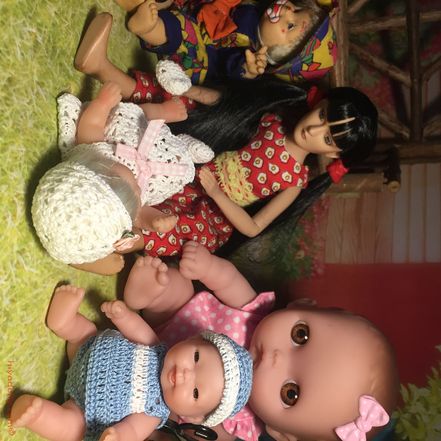 ---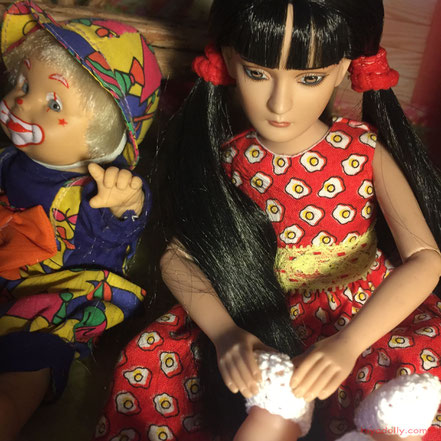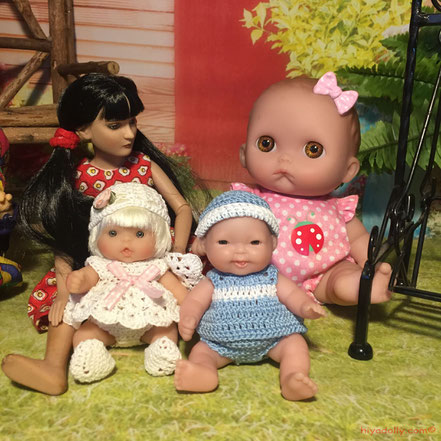 ---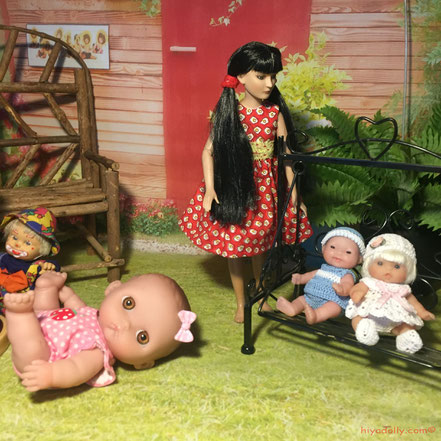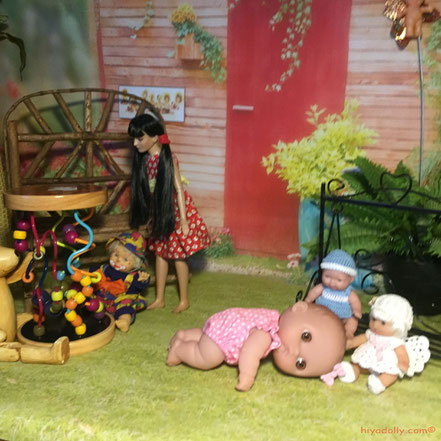 ---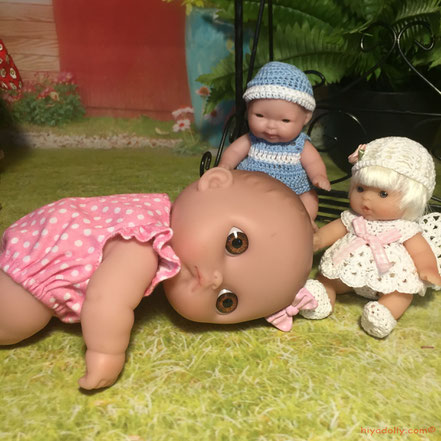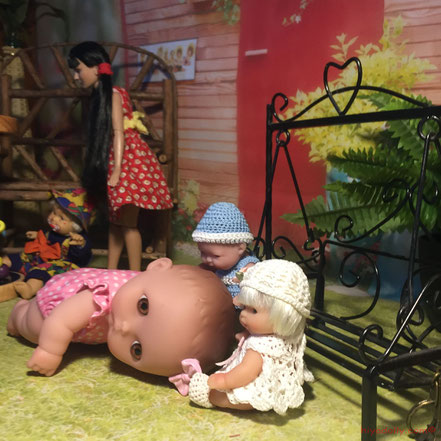 ---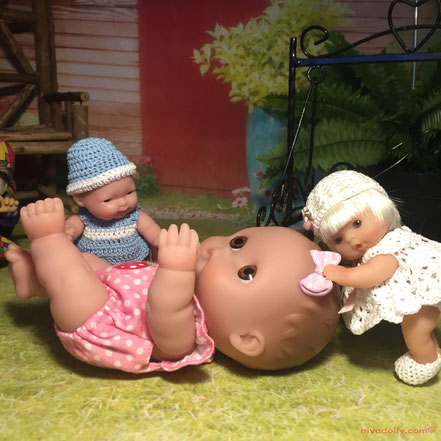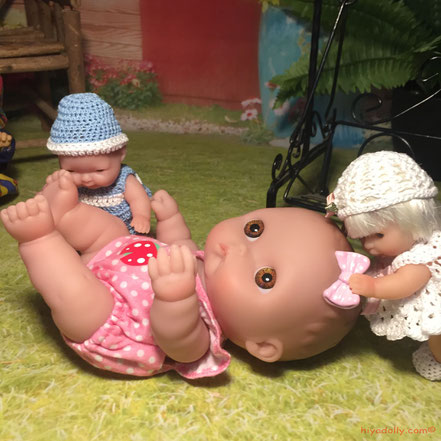 ---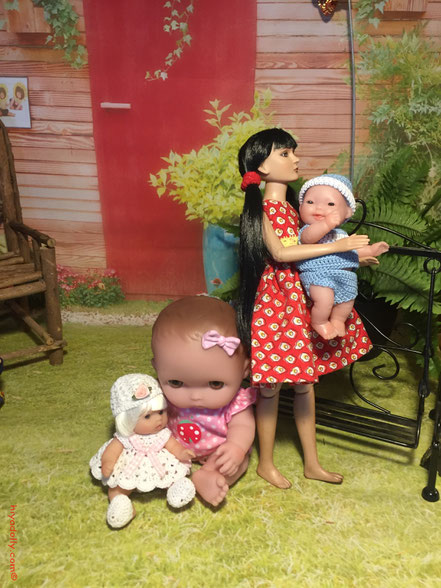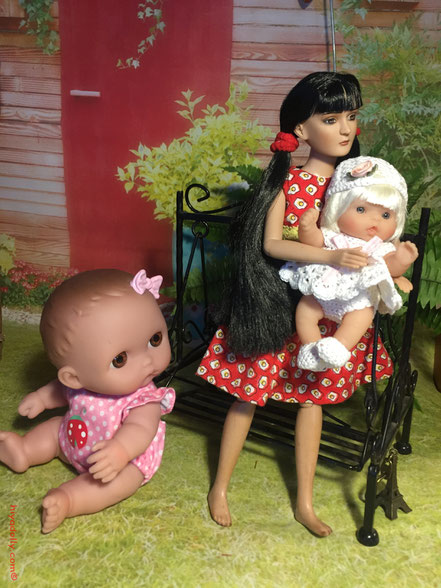 ---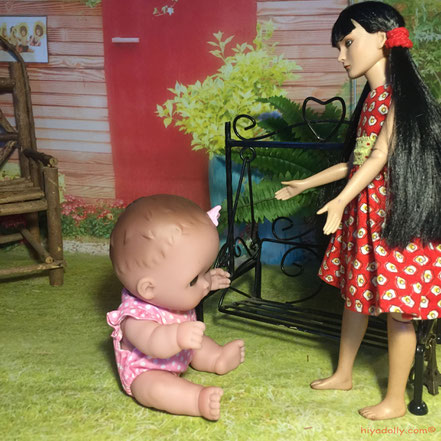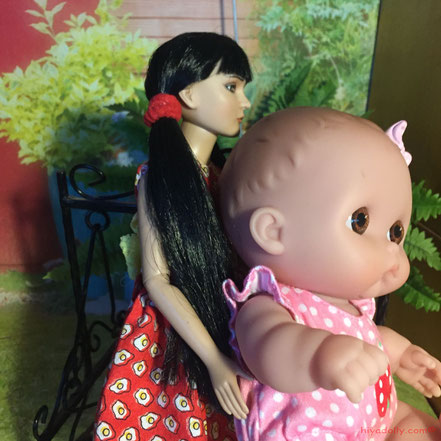 ---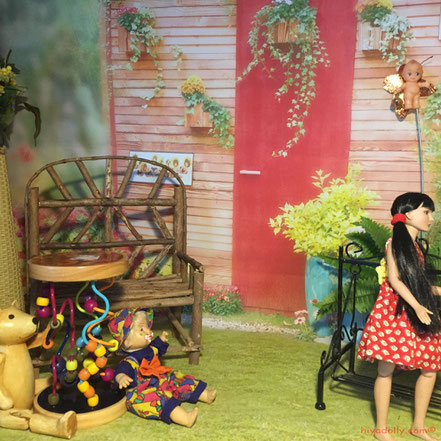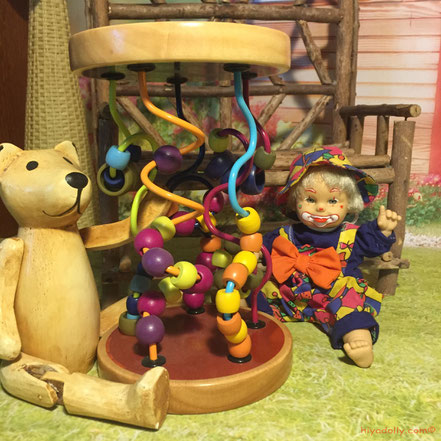 Finally, Vikka carries the Berenguer babies off for their baths.
And our wooden bear and Clown Baby are left with the big toy.
It's a lot quieter...